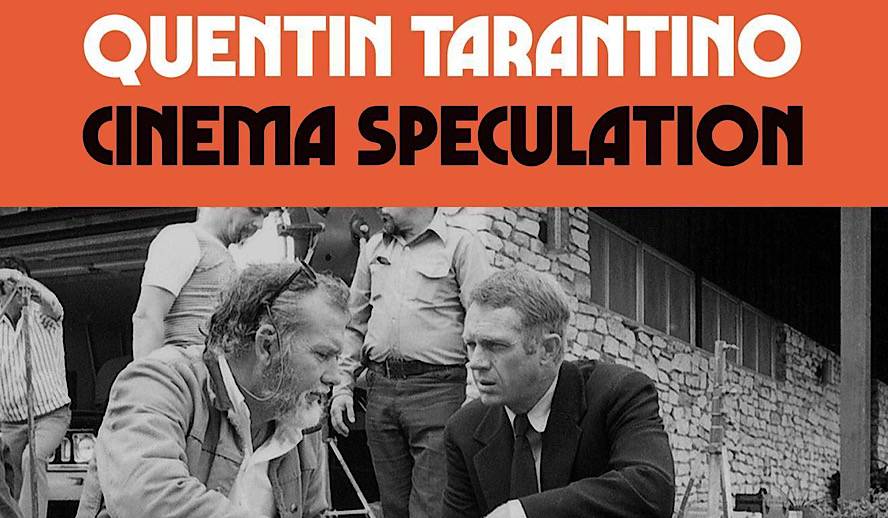 Photo: 'Cinema Speculation' 
Quentin Tarantino once made a brief but supremely memorable cameo in a movie called 'Sleep With Me,' in which he delivers an impassioned, impromptu monologue that broke down his nameless character's (really his own) theory on why Tony Scott's 'Top Gun' was not just hyper-masculine, jingoistic patriot porn, but in fact, a progressive and subversive story about Maverick's (Tom Cruise) struggle with his own burgeoning homosexuality. 'Sleep With Me' was a low-budget 90s indie flick that most folks haven't even heard of, let alone seen. But since then, Tarantino's scene in the movie has become the stuff of movie-nerd legend. It was a pre-internet, pre-podcasting glimpse, into the mind of a cinephile who processed movies in a completely unique and irresistibly infectious kind of way. 
Things to do: 
Click here to read more on

The Hollywood Insider's

vision, values and mission statement here – Media has the responsibility to better our world –

The Hollywood Insider

fully focuses on substance and meaningful entertainment, against gossip and scandal, by combining entertainment, education, and philanthropy.
Related article: 30th Anniversary of Quentin Tarantino's 'Reservoir Dogs' 
Related article: FACT-CHECKED Series: 32 Facts on Hollywood Legend Quentin Tarantino
Cut to 2022 and Tarantino has started his own Cinema podcast with his long-time friend and fellow writer-director Roger Avary called The Video Archive Podcast, as well as completed his first formal foray into non-fiction literature with 'Cinema Speculation.' The book's front cover, featuring a striking black and white photo of Steve Mcqueen and Sam Peckinpah mid-consultation on the set of Tarantino-favorite one-last-job heist picture 'The Getaway,' promises an in-depth deep dive into all of the most impactful Cinematic touchstones of Tarantino's movie-going youth. While the book more than fulfills the expectations of eager cinephiles, it also carves out a markedly more nuanced and deeply personal identity than nearly any other Cinema book of its ilk. One would be hard-pressed to find any other literary offering that deftly straddles the line between autobiography, film criticism, and, in Tarantino's own words, Cinematic Speculation, in quite the same way that this one does. 
Quentin Tarantino – A Night at the Movies
'Cinema Speculation' begins with an autobiographical chapter entitled 'Little Q Watching Big Movies.' The title is both in reference to the high caliber of quality films that young Tarantino was inhaling as a boy growing up in Los Angeles in the 1970s, but also to the fact that Quentin's single-mother Connie (along with a rotating cast of part-time boyfriends eager to get in good with young QT), was taking him to see countless movies that fell under the description of "Adult Time" from an early age. Tarantino vividly recalls seeing many starkly adult films at a formative age, because he had the benefit of being raised by a group of young folks, who all shared a progessive attitude toward exposing him to mature subject matter at the movies. "Quentin, I worry more about you watching the news. A movie's not gonna hurt ya," Tarantino quotes his mother as saying. 
Related article: MUST WATCH – The Hollywood Insider's CEO Pritan Ambroase's Love Letter to Black Lives Matter – VIDEO
Related article: Why Queen Elizabeth II Is One Of The Greatest Monarchs | Her Majesty Queen Elizabeth II of United Queendom of Great Britain & Northern Ireland (Video Insight)
Related article: All Best Actor/Actress Speeches From The Beginning Of Oscars 1929-2019 | Hollywood Insider
In the opening pages Tarantino cites a foundational night when he, his mother, and his stepfather Curt, all saw a double feature of John G. Avildsen's 'Joe' – a violent portrait of a deeply racist character – and Carl Reiner's wacky, subversive underground comedy 'Where's Poppa?'. Needless to say, watching these two R-rated movies back-to-back was equally scintillating and perplexing for a young naive Tarantino, and just might have been the precise moment when his love for the movie-going experience first took hold in a major way. That night young Quentin proved that he had a stomach, and also a brain, that was far better equipped to deal with adult material than most 10-year-olds are. But the movie that disturbed young Quentin more than any "Adult Time" fare? Disney's 'Bambi,' naturally. This personal, anecdotal introductory chapter, sets the stage for one of the world's foremost experts on movies, to wax poetic about the thing he knows best. So what ties all of these seemingly disparate movies together in Tarantino's mind? The fact that he saw all of them at an impressionable age in the theater, and his movie-mad, photographic memory latched onto these in-person theater experiences, and never let them go. Tarantino's impassioned recollections of these "indelible snapshots" are the primary thematic underpinning of the entire book. 
Related article: Ranked: 10 Quentin Tarantino Movies – 'Jackie Brown', 'Kill Bill', 'Once Upon a Time in Hollywood', & More
Related article: The 8 Paul Thomas Anderson Movies, Ranked – 'Boogie Nights', 'There Will Be Blood' & More
Unparalleled Insight and Perspective
Throughout the book, Tarantino flexes his uncommon gift as both a dissector and an interpreter of movies. Across its varied chapters (each one boldly named in authoritative black font after the specific movie or era being put under Tarantino's microscope) 'Cinema Speculation' excels at venturing into pockets of movie history that will surprise even the most die-hard of Tarantino-heads. Instead of treading the same old, well-worn paths of criticism that countless others have covered before him, Tarantino instead investigates forgotten gems ('The Outfit'), flawed but accomplished passion projects ('Paradise Alley'), and the overlooked antecedents of more widely recognized classics ('East Side Kids'). Even when he does address the proverbial sacred cows of Cinema head on ('Sisters,' 'Point Blank,' 'Escape From Alcatraz,' 'Hardcore,' and especially 'Taxi Driver'), Tarantino always attacks his analysis from an unexpected, and often highly critical point of view. 
While the raconteur director does provide copious amounts of delightful Hollywood anecdotes and behind-the-scenes perspective that only a filmmaker in his position could hope to regale, the true page-turning engine of this book is found in the combination of Tarantino's unimpeachable level of Cinematic knowledge, and his instantly catchy and engrossing style of writing. The dense, multi-layered, and multi-textual references and comparisons that he draws on a page-to-page basis are informative to the point of being dizzying for the uninitiated, and consistently enlightening for self-proclaimed experts as well. But most importantly, it's fun. Fun in the same irreverent, obsessively-detailed, and colorful way that the tone of Tarantino's movies are (the final sentence in his chapter on Tobe Hooper's 'The Funhouse' is classic Tarantino humor). Who else could reliably delineate the specific differences between the two preeminent horror movie magazines of his childhood – 'Famous Monsters of Filmland' and 'Fangoria' – and not have it read like prosaic, self-indulgent, nap-fuel?
Related article: Los Angeles Movies: History of Films About L.A. | 'Once Upon a Time in Hollywood' & More
Related article: Five Screenwriters Important to Cinema: Nolan, Tarantino, Sorkin, Chazelle, & Kaufman
Perhaps Tarantino's buddy, and one of the few who can equal his prowess in the realm of cinephilia – Edgar Wright. But outside of the British filmmaking dynamo behind Shaun of The Dead, not many. In a particularly charming segment of tribute, Tarantino spills pages of ink on a single critic whom he consistently disagreed with, but whose perspective he adored since he was a movie-crazed kid reading every review he could get his hands on; long-time Los Angeles Times movie critic Kevin Thomas. It's an unexpected detour, and one of the loveliest explanations for why two people who hold vastly differing opinions of movies, can still find common ground through their shared passion for film, and their mutual admiration for the other's perspective. This is, after all, one of the medium's most vital and enjoyable qualities. 
Litany of Influences (Praising, Examining, and Taking His Heroes to Task)
One chapter focuses on Sylvester Stallone's lesser-known follow-up to 'Rocky,' 'Paradise Alley'. In it, Tarantino describes the immense amount of childhood adoration that he had for Stallone as a self-made screenwriter, actor, and director, dating back to the moment he saw 'Rocky' in the theaters for the first time. Watching The Italian Stallion go the distance with Apollo Creed for the first time is a theater-going experience that Tarantino clearly holds in the highest possible regard. He specifically recalls the movie-going public at the time being so inundated with the overwhelmingly cynical Cinema of the 70s (an era he adores) that just seeing Rocky – and thus Stallone – achieve even a pyrrhic victory in the ring, resulted in a massively cathartic in-theater experience. Tarantino proves that his uncanny ability to always have his finger on the pulse of the audience, as well as a critical eye on the nature of the filmmaking, has been with him since he was a child (as he would have been in 1976). Stallone is just one influential figure that Tarantino pays tribute to in 'Cinema Speculation.' He also wholeheartedly praises 'Dirty Harry' action/drama auteur Don Siegel as well as unsung 70s filmmaker John Flynn, among many other Cinematic luminaries of his youth. 
Related article: The Hollywood Insider's CEO Pritan Ambroase: "The Importance of Venice Film Festival as the Protector of Cinema"
Related article: The Masters of Cinema Archives: The Hollywood Insider Pays Tribute to 'La Vie En Rose', Exclusive Interview with Director Olivier Dahan
Related article: – Want GUARANTEED SUCCESS? Remove these ten words from your vocabulary| Transform your life INSTANTLY
On the other hand, Tarantino hardly refrains from taking his heroes to task over some of  his perceived inadequacies in their work. One chapter dedicated to Paul Schrader's porno-industry revenge drama 'Hardcore,' takes on the form of a formal polemic centered around Tarantino's profound distaste for the movie's final act – an ending that he bemoans for its narrative's "pile up the plot contrivances" and Schrader's "constant moralizing" of what is a potentially entertaining exploitation plot. Tarantino quotes Schrader himself who says "I don't think you could be harsher than I am on the second half of the film" to close the chapter, so the critique is obviously nothing personal (not always the case in 'Cinema Speculation'). But it's still refreshing to hear Tarantino applying a legitimately critical lens on even the filmmakers that he most admires.
He also dedicates an entire chapter to one of his favorite films of all time, Martin Scorsese's 'Taxi Driver.' But instead of gilding the lily of this movie's untouchable reputation further, he reimagines what the story of Travis Bickle would have looked like if the first director who read the film's screenplay, one Brian De Palma, had decided to direct it himself, instead of Scorsese. He even goes as far as implying that Scorsese's masterpiece just might have been slightly superior if De Palma had indeed signed on to direct it. Good, bad, or ugly, one can always count on Tarantino for an honest, idiosyncratic perspective on Cinema. 
Related article: Martin Scorses May Not Be a Fan, Still Superheroes & Comic Book Movies Hold a Significance of Biblical Proportions
Related article: 'Glass Onion: A Knives Out Mystery' is a Fantastically Worthy Sequel by the Genius of Mystery, Rian Johnson
True Bromance
'Cinema Speculation' pulls out its biggest emotional stops in the book's closing chapter entitled 'Floyd Footnote.' The conclusion sees Tarantino sharing the true story of one of the most significant influences in his life, and specifically in his obsession with movies – a man named Floyd who dated his mother on-and-off throughout Tarantino's adolescence. Floyd was a drifter, and not an entirely trustworthy one at that. But he and Quentin shared a love of all things Cinema. Floyd was highly opinionated and informed, with an unshakable radar for what he considered to be a good or bad movie. He also was the first person that Tarantino met who actually tried their hand at writing their own screenplay. Tarantino describes in touching detail how Floyd would act out the scenes from his "epic western saga" which he named 'Billy Spencer' in his mother's living room.
Floyd's love of movies, and his rock-solid belief in his own perspective on them, inspired Tarantino to ultimately write his first screenplay 'True Romance' more than a decade later. There are no doubt countless Floyd surrogates out in the world who, intentionally or not, mentored a brilliant artist, athlete, or human being, and never got the credit for it. Floyd's story is a touching, revealing, and humbling one for Tarantino to finish his book with. It's also reassuring to know that a Cinematic master like QT, didn't emerge from the ether, fully-formed. Floyd's story proves that we all need guidance on our respective journeys into the world of movies. Even the greats.
So if Tarantino is truly intent on making no more than ten movies, at which point he will roll out his exit strategy from directing movies – a transition into writing books and directing plays and TV exclusively – then at least fans of the singular directorial artist can rest assured, that his forthcoming transition into authorship will be as passionate a creative endeavor for the king cinephile, as any of his motion pictures. 
Read Next: 'The Guardians of the Galaxy Holiday Special': Chris Pratt and Team Gives Us A Twist for Festival Season
Author: Quentin Tarantino
By Dillon Goss-Carpenter
Click here to read The Hollywood Insider's CEO Pritan Ambroase's love letter to Cinema, TV and Media. An excerpt from the love letter: The Hollywood Insider's CEO/editor-in-chief Pritan Ambroase affirms, "We have the space and time for all your stories, no matter who/what/where you are. Media/Cinema/TV have a responsibility to better the world and The Hollywood Insider will continue to do so. Talent, diversity and authenticity matter in Cinema/TV, media and storytelling. In fact, I reckon that we should announce "talent-diversity-authenticity-storytelling-Cinema-Oscars-Academy-Awards" as synonyms of each other. We show respect to talent and stories regardless of their skin color, race, gender, sexuality, religion, nationality, etc., thus allowing authenticity into this system just by something as simple as accepting and showing respect to the human species' factual diversity. We become greater just by respecting and appreciating talent in all its shapes, sizes, and forms. Award winners, which includes nominees, must be chosen on the greatness of their talent ALONE.
I am sure I am speaking for a multitude of Cinema lovers all over the world when I speak of the following sentiments that this medium of art has blessed me with. Cinema taught me about our world, at times in English and at times through the beautiful one-inch bar of subtitles. I learned from the stories in the global movies that we are all alike across all borders. Remember that one of the best symbols of many great civilizations and their prosperity has been the art they have left behind. This art can be in the form of paintings, sculptures, architecture, writings, inventions, etc. For our modern society, Cinema happens to be one of them. Cinema is more than just a form of entertainment, it is an integral part of society. I love the world uniting, be it for Cinema, TV, media, art, fashion, sport, etc. Please keep this going full speed."
More Interesting Stories From The Hollywood Insider
– Want GUARANTEED SUCCESS? Remove these ten words from your vocabulary| Transform your life INSTANTLY
– A Tribute to Martin Scorsese: A Complete Analysis of the Life and Career of the Man Who Lives and Breathes Cinema 
– Do you know the hidden messages in 'Call Me By Your Name'? Find out behind the scenes facts in the full commentary and In-depth analysis of the cinematic masterpiece
– A Tribute To The Academy Awards: All Best Actor/Actress Speeches From The Beginning Of Oscars 1929-2019 | From Rami Malek, Leonardo DiCaprio To Denzel Washington, Halle Berry & Beyond | From Olivia Colman, Meryl Streep To Bette Davis & Beyond
– In the 32nd Year Of His Career, Keanu Reeves' Face Continues To Reign After Launching Movies Earning Over $4.3 Billion In Total – "John Wick", "Toy Story 4", "Matrix", And Many More
quentin tarantino, quentin tarantino, quentin tarantino, quentin tarantino, quentin tarantino, quentin tarantino, quentin tarantino, quentin tarantino, quentin tarantino, quentin tarantino, quentin tarantino, quentin tarantino, quentin tarantino, quentin tarantino, quentin tarantino, quentin tarantino, quentin tarantino, quentin tarantino, quentin tarantino, quentin tarantino, quentin tarantino, quentin tarantino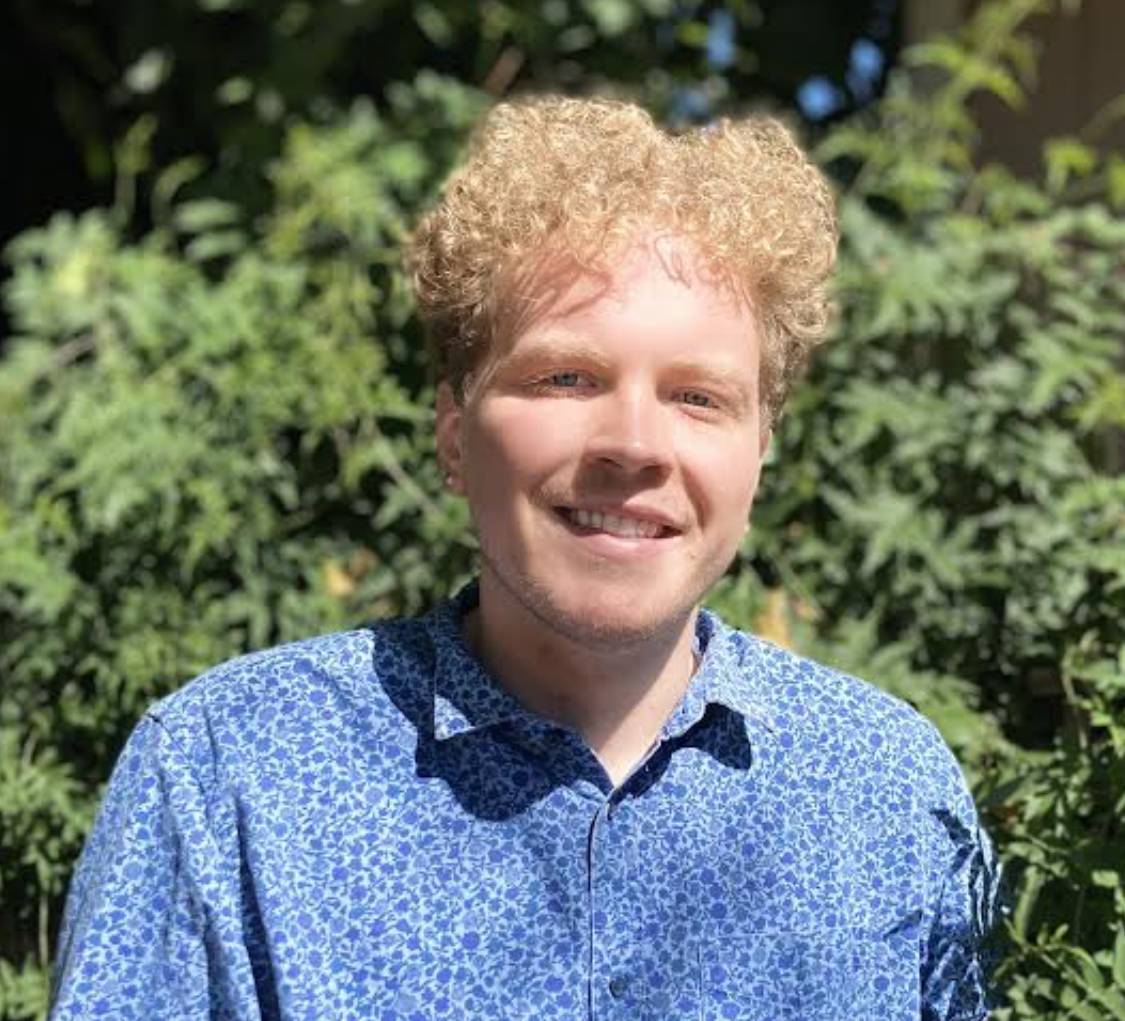 Dillon is a writer, and a lover of storytelling and creativity across all mediums. He studied Film and Digital Media at UC Santa Cruz, where he became a voracious consumer and ponderer of the creative arts. He has a background in screenwriting, as well as freelance film theory and pop culture journalism. Dillon connected to the inclusive, empowering mission statement of The Hollywood Insider, because of his shared belief in the power of storytelling, and its facility to engender empathy and understanding, as well as entertain. He believes in finding joy and purpose through making, watching, discussing, and dissecting the diverse collection of creative media that inspires him. He has particular interest in stories that come from largely unheard, historically excluded perspectives.