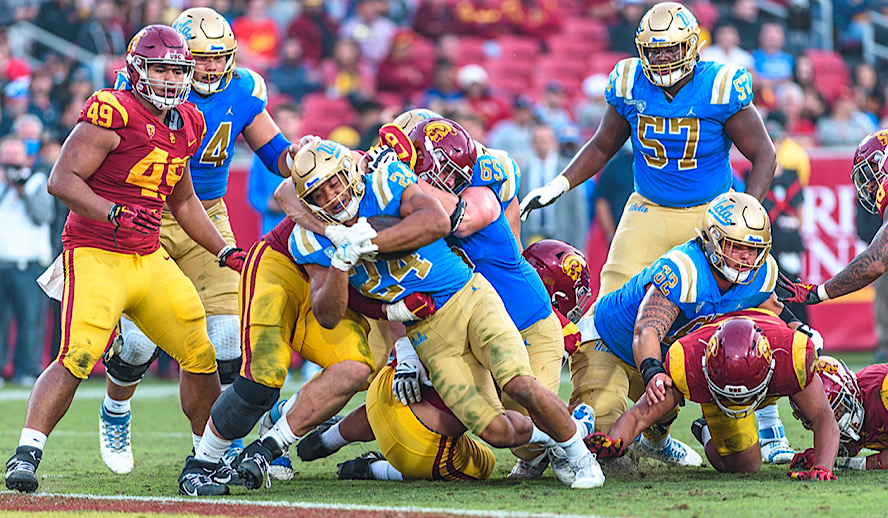 Photo: USC and UCLA Ditch PAC 12 
Unprecedented Territory? 
Billion-dollar institutions like college athletics are apparently like most of us these days. Constantly analyzing where we will be happiest, what will pay us the most amount of money, and in most cases what will allow us to stand out from the pack. Announced last week, the two famous schools from Los Angeles will depart the conference they helped found and flourish to join the Big 10 Conference, famous for hosting midwest powerhouses like Michigan, Ohio State, Wisconsin, and Michigan State. On its face it is a crazy move that left many across the country and the sport scratching their heads, trying to find answers. 
Things to do: 
Click here to read more on

The Hollywood Insider's

vision, values and mission statement here – Media has the responsibility to better our world –

The Hollywood Insider

fully focuses on substance and meaningful entertainment, against gossip and scandal, by combining entertainment, education, and philanthropy.
After all, while they have not necessarily been at the top of both of their games in the last few years (things are starting to turn), they still were held in incredibly high esteem nationally for being the banner programs of stability and longtime success in the Pac 12 conference. While in recent years fellow Pac 12 schools like Oregon and Stanford have also reached similar athletic heights on the national stage, USC and UCLA are unmistakable institutional brands across the globe. So why on earth would they decide to leave the conference that they effectively put on the map? Well, the short answer as is with all things sports and entertainment is money. The long answer is more complicated but at this moment where brands and companies are trying to get ahead of emerging trends to put themselves in a place to be a better of a brighter albeit more condensed future. 
USC and UCLA are certainly not the first schools in history to change conferences in a process that is referred to as "conference realignment', though they do represent one of the more strange and interesting moves in recent memory. 
Related video: Full Commentary – Cast & Crew Spills Secrets on Making of 'Elvis' | In-Depth Scoop | Austin Butler
Related video: Full Rendezvous At the Premiere of 'Elvis' with Reactions from Stars | Austin Butler, Baz Luhrmann
Related video: Come Behind The Scenes of 'Elvis' | Austin Butler, Tom Hanks and Baz Luhrmann
Related video: Full Rendezvous at the World Premiere of 'Thor: Love and Thunder' | Chris Hemsworth, Natalie Portman
Related video: Full Commentary – Cast & Crew Spills Secrets on Making of 'Thor: Love and Thunder' | In-Depth Scoop
What in the World is a Conference? 
Great question. College sports, like professional sports way back in the day, were set up geographically. As a means to be able to more easily accommodate travel between different cities and campuses, all teams that shared similar regions were placed into conferences to compete to see who the winner of that conference would be. In the case of college sports, and specifically, its highest-grossing being football, the concept of "bowl" games were created as a means for the respective teams that won their conference to meet to see who was truly the best of the best. For a real-world example, once upon a time, it was devised that the winner of the Pac 12 conference would play the winner of the Big 10 Conference, thus yielding the very famous Rose Bowl. The thinking being that we would get eyeballs and exposure on teams you normally may not have had eyes on, given the different regions in which you play. 
And as we discussed above, this has been in the works for quite some time. In the early days of college sports being broadcast on television, the NCAA, the governing board of college athletics, was in charge of assigning TV rights and game times and slots. Naturally problematic for a myriad of reasons, but chief among them is that this effectively made the NCAA all-powerful and removed a lot of autonomy from the schools themselves. This was struck down by the supreme court in the 1980s, which allowed the individual Conferences to negotiate their own television contracts with different regional sports networks, or RSNs. This is an important caveat and inflection point when it comes to considering why teams with such prestige as USC or UCLA would feel the need to make such a change. 
Related Video: Full Commentary on 'Top Gun: Maverick': Tom Cruise, Val Kilmer, Jennifer Connelly, Miles Teller
Related video: 'Top Gun: Maverick' Full Premiere Reactions: Tom Cruise, Val Kilmer, Jennifer Connelly, Miles Teller
Related video: EVOLUTION: Every Tom Cruise Role From 1981 to 2021, All Performances Exceptionally Poignant
Related article: A Tribute to Johnny Depp: The Actor and Musician Who Defined Range
Related video: EVOLUTION: Every Johnny Depp Role From 1984 to 2020, All Performances Exceptionally Poignant
Related article: A Tribute to the Hero & President Volodymyr Zelenskyy: Comedian/Actor, Ukraine's President and Heroic Leader
PAC 12 – Television Dollars Rule All 
Essentially every time you see news about a school joining a new conference, it has to do with the school looking to generate more revenue from a television deal and the conference seeing a viable candidate that will help get more eyeballs on their games. Sorry to burst the bubble of it being about prestige or "love of the game" or any other form of expression but ultimately, it all comes down to dollars and, pardon the pun, "sense." 
In the case of USC and UCLA, the Pac 12 conference has done a masterful job of effectively making itself incredibly irrelevant due to poor leadership. Whereas the other leading conferences in the country like the SEC and Big 10 have their own branded sports networks in which they partner with bigger broadcast networks, the Pac 12 has their own network but it does not have the same "carriage" as the other major conference networks. The network is not featured on the high-profile and fairly sports-heavy Direct TV, and is virtually impossible to view anywhere else in the country besides the west coast, whereas the others have a much more national-leaning reach. 
Related article: EVOLUTION: Every Henry Cavill Role From 2001 to 2021, All Performances Exceptionally Poignant
Related article: EVOLUTION: Every Chris Evans Role From 1997 to 2020, All Performances Exceptionally Poignant
Related article: #metoo Revolution: Powerful Questions That Need Answers
Related article: FACT-CHECKED Series: Timothee Chalamet and 32 Facts about The Young Superstar
The television angle makes an incredible amount of sense for USC and UCLA to join a conference with a much stronger cable presence like the Big 10. And, this is purely speculative from this writer, but I also would not be surprised if time zones had something to do with it. As it stands now, when USC or UCLA play a fellow conference opponent, most often the games are scheduled for later at night due to the Pacific Time Zone, thus making it nearly impossible for anyone in the midwest or east coast to catch their game. By moving to play schools mainly in the Eastern and Central time zones, theoretically more eyes will be awake and available to watch. While having as big of name recognition as USC and UCLA will instinctively make people want to tune in. 
What Happens Next? 
Well frankly, a lot. With the Big 10 effectively poaching the two biggest names away from their conference, the Pac 12 is left scrambling now to hold itself together. Will other big names like Oregon and Washington bolt for a different conference? Or will the conference attempt to take on new teams to replace USC and UCLA from a conference like the Big 12? One thing that remains constant as with most avenues of entertainment these days is that there is a significant consolidation effort occurring in college football. 
Related article: MUST WATCH – The Hollywood Insider's CEO Pritan Ambroase's Love Letter to Black Lives Matter – VIDEO
Related article: Why Queen Elizabeth II Is One Of The Greatest Monarchs | Her Majesty Queen Elizabeth II of United Queendom of Great Britain & Northern Ireland (Video Insight)
Related article: All Best Actor/Actress Speeches From The Beginning Of Oscars 1929-2019 | Hollywood Insider
Related article: The Hollywood Insider's CEO Pritan Ambroase: "The Importance of Venice Film Festival as the Protector of Cinema"
Related article: The Masters of Cinema Archives: The Hollywood Insider Pays Tribute to 'La Vie En Rose', Exclusive Interview with Director Olivier Dahan
Related article: – Want GUARANTEED SUCCESS? Remove these ten words from your vocabulary| Transform your life INSTANTLY
In the modern-day setup, a committee chooses what is in their opinion the four best teams in the nation and have them compete in a playoff, and then the winners face off in the national championship game to be declared the national champions. The conference takes in many factors when making its decisions, including the strength of the schedule played against, point differential, the "eye test" and most notably, whether or not a team wins its conference championship. 
Specifically, in the case of football, this has held back the best teams from the Pac 12 from being considered by the committee for the playoffs as their competition has been at the lowest level of the major conferences. USC and UCLA made this jump to ensure they went to a competitive conference that will increase their opportunity to win a strong conference and put their best game on the line for which to be judged by. 
Coupled with USC having a new exciting head coach, and the fact that the rights for the Pac 12 TV contract are up for negotiation in 2024, this move may look weird in a headline but honestly makes perfect business sense. It will be interesting to see in the next few weeks what moves the Pac 12 will counter with and to see if we are in for even more conference shake-ups to come. 
By Mark Raymond
Click here to read The Hollywood Insider's CEO Pritan Ambroase's love letter to Cinema, TV and Media. An excerpt from the love letter: The Hollywood Insider's CEO/editor-in-chief Pritan Ambroase affirms, "We have the space and time for all your stories, no matter who/what/where you are. Media/Cinema/TV have a responsibility to better the world and The Hollywood Insider will continue to do so. Talent, diversity and authenticity matter in Cinema/TV, media and storytelling. In fact, I reckon that we should announce "talent-diversity-authenticity-storytelling-Cinema-Oscars-Academy-Awards" as synonyms of each other. We show respect to talent and stories regardless of their skin color, race, gender, sexuality, religion, nationality, etc., thus allowing authenticity into this system just by something as simple as accepting and showing respect to the human species' factual diversity. We become greater just by respecting and appreciating talent in all its shapes, sizes, and forms. Award winners, which includes nominees, must be chosen on the greatness of their talent ALONE.
I am sure I am speaking for a multitude of Cinema lovers all over the world when I speak of the following sentiments that this medium of art has blessed me with. Cinema taught me about our world, at times in English and at times through the beautiful one-inch bar of subtitles. I learned from the stories in the global movies that we are all alike across all borders. Remember that one of the best symbols of many great civilizations and their prosperity has been the art they have left behind. This art can be in the form of paintings, sculptures, architecture, writings, inventions, etc. For our modern society, Cinema happens to be one of them. Cinema is more than just a form of entertainment, it is an integral part of society. I love the world uniting, be it for Cinema, TV, media, art, fashion, sport, etc. Please keep this going full speed."
More Interesting Stories From The Hollywood Insider
– Want GUARANTEED SUCCESS? Remove these ten words from your vocabulary| Transform your life INSTANTLY
– A Tribute to Martin Scorsese: A Complete Analysis of the Life and Career of the Man Who Lives and Breathes Cinema 
– Do you know the hidden messages in 'Call Me By Your Name'? Find out behind the scenes facts in the full commentary and In-depth analysis of the cinematic masterpiece
– A Tribute To The Academy Awards: All Best Actor/Actress Speeches From The Beginning Of Oscars 1929-2019 | From Rami Malek, Leonardo DiCaprio To Denzel Washington, Halle Berry & Beyond | From Olivia Colman, Meryl Streep To Bette Davis & Beyond
– In the 32nd Year Of His Career, Keanu Reeves' Face Continues To Reign After Launching Movies Earning Over $4.3 Billion In Total – "John Wick", "Toy Story 4", "Matrix", And Many More
pac 12, pac 12, pac 12, pac 12, pac 12, pac 12, pac 12, pac 12, pac 12, pac 12, pac 12, pac 12, pac 12, pac 12, pac 12, pac 12, pac 12, pac 12, pac 12, pac 12, pac 12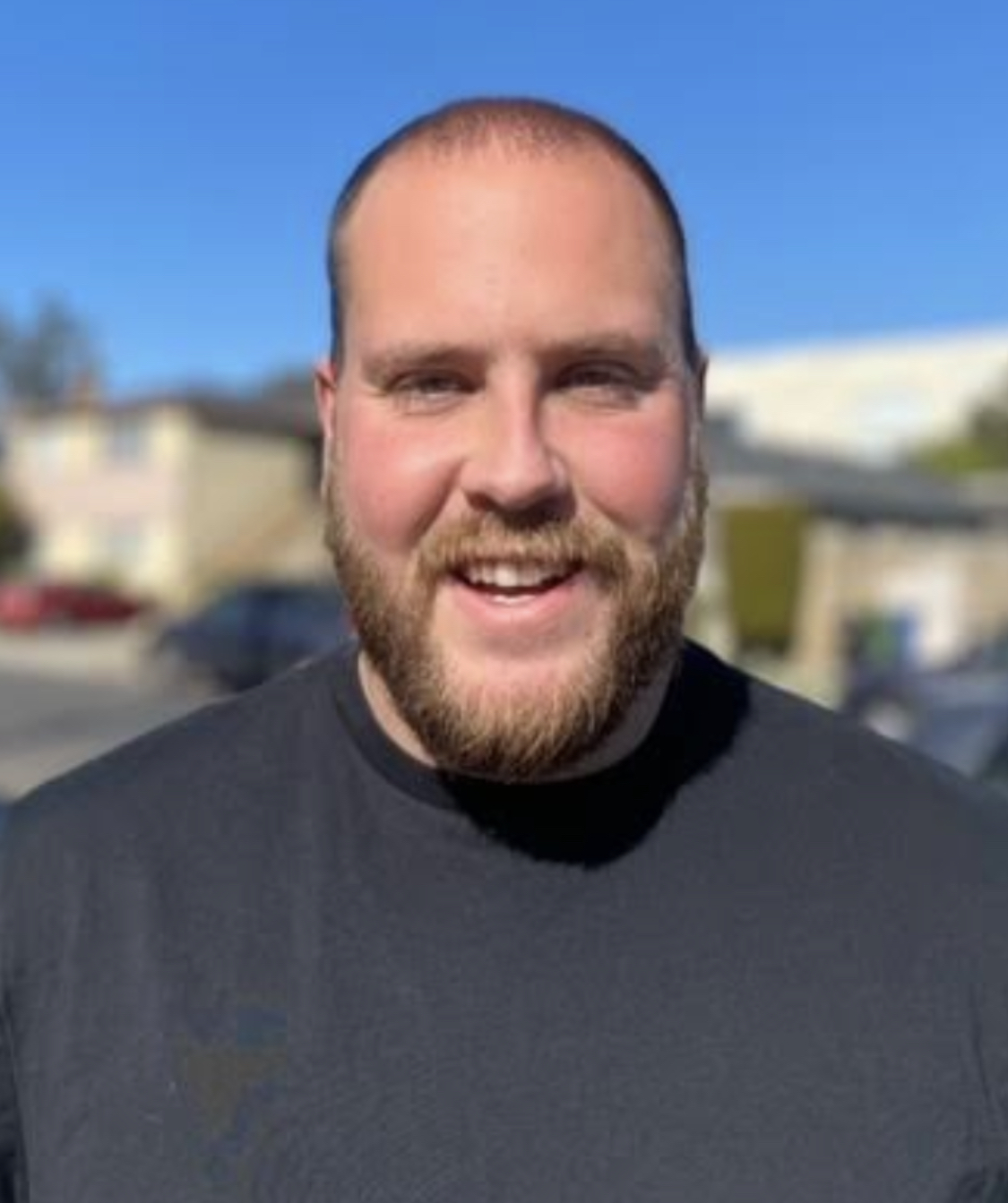 Mark Raymond is a writer and screenwriter who believes himself to be the only person desiring to work in film who originated in New York and currently resides in Los Angeles. Mark was inspired to write from a young age and has always desired to connect and uplift others through his work, as those that motivated him did for him. Mark feels very strongly that the world could use a lot more positivity and optimism, and is therefore very aligned to the mission of The Hollywood Insider to not spread hate or gossip, but instead to build each other up and shine a positive light on anyone bold enough to put their heart and soul into a piece of art. In his writing, Mark aims to use his signature wit to highlight the severity of the more serious and pressing issues of our time, to shine a beacon of light through the darkness. A devoted ally to all, he seeks to inspire and use his platform to give a voice to the voiceless and let his readers know that while everything may not be great right now, one day it can and will be.