Photo: SeriesFest Season 8
Denver, Colorado. It's home to the Broncos and the weirdest damn airport I've been in thus far. More than that, though, Denver also has a rich arts culture and also happens to be the first place I rode one of those rentable electric scooter thingies you see laying all over cities now. Part of that arts culture includes the non-profit SeriesFest organization, which also calls the city home. SeriesFest was founded by Randi Kleiner and Kaily Smith Westbrook eight years ago in 2015. For each of those eight years, they have held annual festivals, dubbed "seasons," which offer creators and independent artists an opportunity to showcase their work. However, rather than be yet another film festival and sit around with our noses up in the air, snobbishly downplaying television's potential, efficacy, and importance, SeriesFest showcases episodic content.
Related Video: Full Commentary on 'Top Gun: Maverick': Tom Cruise, Val Kilmer, Jennifer Connelly, Miles Teller
Related video: 'Top Gun: Maverick' Full Premiere Reactions: Tom Cruise, Val Kilmer, Jennifer Connelly, Miles Teller
Related video: EVOLUTION: Every Tom Cruise Role From 1981 to 2021, All Performances Exceptionally Poignant
Related article: A Tribute to Johnny Depp: The Actor and Musician Who Defined Range
Related video: EVOLUTION: Every Johnny Depp Role From 1984 to 2020, All Performances Exceptionally Poignant
Related article: A Tribute to the Hero & President Volodymyr Zelenskyy: Comedian/Actor, Ukraine's President and Heroic Leader
SeriesFest
Hence the name. I had the chance to attend season eight of SeriesFest this year, where I not only got to screen the many fascinating and brilliant projects in attendance, but also got to speak with some of the incredibly talented independent content creators. I would like to start this article off by thanking both SeriesFest and the creators in attendance, specifically those who took the time to talk with me. If I do not mention you or your project here, please do not think this in any way reflects my regard and my respect for you, your work, and your craft. I could certainly dedicate entire articles solely to discussing each of your projects. Thank you for sharing. SeriesFest 2022 has since come and gone, however, and the winners of each competition block were selected. So, that being said, partaking in SeriesFest's spirit of uplifting fellow artists, I'd like to use this week's article to celebrate some of the independent pilots I got the chance to see.
'Chiqui' 
If memory serves, 'Chiqui' was among the first independent pilots I got to view. It was a wonderfully playful, charismatic period-piece, conceived as a love letter to the creator's immigrant parents. The roughly 30-minute episode is set in the pivotal year of 1987 and follows Carlos and Chiqui during their first two weeks in the country, as they arrive in New Jersey from Colombia. The director/writer/creator, Carlos Cardona, cites his fascination and love for his parents' recollection of their adventures to/in the U.S.A. in pursuit of the "American Dream." He partly attributes the inspiration he found within their story to being witness to the "very complicated, entangled assimilation process" his parents endured as they set up a new future for themselves. He also discussed his desire to see a representation of an immigration story that strays from the typical narrative. However, upon their arrival in the states, the couple must learn to navigate their new world and new lives, either with or without each other, putting the fate of our unborn director in question.
Related video: Full Premiere Reactions 'Doctor Strange in the Multiverse of Madness': Benedict Cumberbatch & Team
Related Video: OSCAR-NOMINATED – EXCLUSIVE: 'Dune' Full Commentary, Reactions, Making Of – Timothee Chalamet, Zendaya, Oscar Isaac
Related Video: OSCAR-NOMINATED – 'House of Gucci' Full Commentary & Behind the Scenes – Lady Gaga, Adam Driver, Jared Leto, Al Pacino
Related article: EVOLUTION: Every Henry Cavill Role From 2001 to 2021, All Performances Exceptionally Poignant
Related article: EVOLUTION: Every Chris Evans Role From 1997 to 2020, All Performances Exceptionally Poignant
Related article: #metoo Revolution: Powerful Questions That Need Answers
Related article: FACT-CHECKED Series: Timothee Chalamet and 32 Facts about The Young Superstar
Brigitte Silva, the actress who plays the titular Chiqui, deservedly won the category for best performance in the drama section for independent pilots, as she was an absolute scene-stealer. Furthermore, Mr. Cardona should be very pleased with his project and his vision, as SeriesFest awarded him with best director for their independent pilot drama series. 'Chiqui' felt like it was embodied with a true, genuine spirit from the very first moment and it never let up. It had class and style, yet retained a playful sense of humor and easiness. It was also beautifully shot on 16mm film, something the industry of filmmaking has uniformly left behind, and was masterfully edited by co-writer Sophia de Baun.
'Mt. Mystic Rangers'
'Mt. Mystic Rangers' was an absolute show-stopper for me. It's the type of project you see as a wannabe filmmaker that completely sours any prospects you previously held of making it in this industry because it's just so damn good. You feel like the competition's too good, the bar's been set too high, and it's time to pack it in and just head home to be a lifeguard for the rest of your life. Especially when it's a project so closely aligned with your own interests and niche passions. As my former film school's resident "Bigfoot guy," I knew as soon as I saw the quick flash of Sasquatch during the pilot's intro, I was in trouble. 'Mt. Mystic Rangers' is a mockumentary comedy following a rag-tag unit of bumbling park rangers as they haphazardly care for the mysterious and fictional Mt. Mystic State Park, which has a long and haunting history of being plagued by unexplainable, supernatural, and paranormal phenomena. Right up my alley. Like seriously, Dunlap Bros., when (not if) this show gets made and you're looking to hire staff writers, let's capitalize on my otherwise useless and immense knowledge of all things cryptozoology.
Related article: Why Queen Elizabeth II Is One Of The Greatest Monarchs | Her Majesty Queen Elizabeth II of United Queendom of Great Britain & Northern Ireland (Video Insight)
Limited Time Offer – FREE Subscription to The Hollywood Insider
Click here to read more on The Hollywood Insider's vision, values and mission statement here – Media has the responsibility to better our world – The Hollywood Insider fully focuses on substance and meaningful entertainment, against gossip and scandal, by combining entertainment, education, and philanthropy.
The pilot won both of SeriesFest's best comedy pilot competitions, triumphing in their traditional jury circuit and in their audience awards bracket. The creator, Jeremiah Dunlap, worked with his wife and brother to produce this project, along with hilarious co-star, Corey Quintard. During the festival, I had the opportunity to speak with Jeremiah and Mindy Lopez Dunlap, as well as Mr. Quintard, and was not only inspired to see such radiating young people working to actualize their own creative visions, but also received some very meaningful advice from them. For that, thank you. 'Mt. Mystic Rangers' was definitely one of the strongest contenders at this year's SeriesFest, with its nonstop hilarity, brilliant ensemble, and totally original premise. The Dunlaps have their own production company, Foundry Mass, which is based in Nashville, Tennessee (bachelorette capital of the country). Keep your eyes peeled on the names rolling during those credits, folks, I'm sure we'll be seeing some more of the Dunlaps and the Quintards in our future. 
'Olympus: A Retrospective'
I had seen the title for this pilot listed under the SeriesFest "Late Night" competition block. I was not at all sure what the near-30-minute pilot would entail, an enigma made even more mysterious by SeriesFest's own admission that the pilots in the Late Night block were a sort of wild card, mad man's selection of some of the wackiest, yet most compelling submissions made. However, one night, I happened to run into the brother of the creator and star of 'Olympus: A Retrospective' and he gave me some inklings as to what to expect from their project. I was assured that Will Jacobs, the mastermind behind the pilot, was a 'Doctor Who' fan and sought to capture and mimic the very spirit and essence that has made the show a cult classic since 1963. Oh boy, did he deliver. My childhood was practically built upon David Tennant's iteration of the iconic Gallifreyan alien Time Lord, The Doctor. So to see a project take such clear inspiration from the wacky, absolutely insane, totally trippin' time-traveling show that has enthralled an entire nation (the U.K.), was an absolute delight for the Whovian still within me.
Related article: The Hollywood Insider's CEO Pritan Ambroase: "The Importance of Venice Film Festival as the Protector of Cinema"
Related article: The Masters of Cinema Archives: The Hollywood Insider Pays Tribute to 'La Vie En Rose', Exclusive Interview with Director Olivier Dahan
Related article: – Want GUARANTEED SUCCESS? Remove these ten words from your vocabulary| Transform your life INSTANTLY
The team behind 'Olympus: A Retrospective' nailed every imaginable minute detail, from jumbled world play to alien saviors and their bumbling companions to cheesy effects and a replicated retro final product. Their DP also elaborated on how they mimicked the look of an old '70s sci-fi series and let me just tell you, the ingenuity behind what they did was impressive, going so far as to intentionally alter and arguably damage camera lenses to replicate the softer look of old equipment. Then, in the pilot's final moments, they threw yet another ingenious curveball at me, adding in a plot twist that genuinely has me needing to know more. I wouldn't dare spoil the reveal here, but I will tell you that 'Olympus: A Retrospective' has a lot going on (all of which is working flawlessly) and is telling a truly captivating story on multiple meta-levels. Olympus won his rightful spot as the king of the Late Night block. 
'The Other Hemsworth'
Rounding out our SeriesFest retrospective, we have the winner for best comedy pilot in SeriesFest's digital shorts series, American Dreamers' 'The Other Hemsworth' starring Greg Ash. This near-13-minute farce documentary follows the "undiscovered" fourth (and fake) Hemsworth brother, Chip. I met Greg during my second night at SeriesFest where, once I experienced his bubbly and bright charisma, I knew he was a guy with some comedic chops. Unfortunately, my group would be leaving before 'The Other Hemsworth' would be screening, but Mr. Ash was kind enough to personally share his project with me anyway so that I could partake in the sheer joy, delight, and relief his short offers. Within the first thirty-two seconds, Ash's performance as the neglected "broski" to Chris, Liam, and Luke had already elicited a genuine laugh from me.
Related article: MUST WATCH – The Hollywood Insider's CEO Pritan Ambroase's Love Letter to Black Lives Matter – VIDEO
Subscribe to The Hollywood Insider's YouTube Channel, by clicking here.
Related article: All Best Actor/Actress Speeches From The Beginning Of Oscars 1929-2019 | Hollywood Insider
The short does well to poke fun at the real Hemsworth's role as the God of Thunder in every major motion blockbuster since 2011's 'Thor' to the upcoming 'Thor: Love and Thunder' starring Christian Bale as Gorr the God Butcher and Natalie Portman as Jane Foster/Mighty Thor. We even get to see the lovable and fictional Chip Hemsworth wielding Mjolnir to do some routine household maintenance. In a world where Chris Hemsworth is such a widely recognizable and iconic heartthrob symbol of masculinity and sex appeal, utilizing the celebrity's stature and prominence for comedy was an angle most would not have seen to use. Which is why I'm excited to see what Mr. Ash and his band of American Dreamers are dreaming up for us next, may I humbly suggest showing us more of the Other-Brothers-verse 'The Other Hemsworth' did well to establish by mentioning exciting possibilities like David DiCaprio and Buddy Cruise, alongside actually showing us a Tommy Franco. 
By 
Click here to read The Hollywood Insider's CEO Pritan Ambroase's love letter to Cinema, TV and Media. An excerpt from the love letter: The Hollywood Insider's CEO/editor-in-chief Pritan Ambroase affirms, "We have the space and time for all your stories, no matter who/what/where you are. Media/Cinema/TV have a responsibility to better the world and The Hollywood Insider will continue to do so. Talent, diversity and authenticity matter in Cinema/TV, media and storytelling. In fact, I reckon that we should announce "talent-diversity-authenticity-storytelling-Cinema-Oscars-Academy-Awards" as synonyms of each other. We show respect to talent and stories regardless of their skin color, race, gender, sexuality, religion, nationality, etc., thus allowing authenticity into this system just by something as simple as accepting and showing respect to the human species' factual diversity. We become greater just by respecting and appreciating talent in all its shapes, sizes, and forms. Award winners, which includes nominees, must be chosen on the greatness of their talent ALONE.
I am sure I am speaking for a multitude of Cinema lovers all over the world when I speak of the following sentiments that this medium of art has blessed me with. Cinema taught me about our world, at times in English and at times through the beautiful one-inch bar of subtitles. I learned from the stories in the global movies that we are all alike across all borders. Remember that one of the best symbols of many great civilizations and their prosperity has been the art they have left behind. This art can be in the form of paintings, sculptures, architecture, writings, inventions, etc. For our modern society, Cinema happens to be one of them. Cinema is more than just a form of entertainment, it is an integral part of society. I love the world uniting, be it for Cinema, TV. media, art, fashion, sport, etc. Please keep this going full speed."
More Interesting Stories From The Hollywood Insider
– Want GUARANTEED SUCCESS? Remove these ten words from your vocabulary| Transform your life INSTANTLY
– A Tribute to Martin Scorsese: A Complete Analysis of the Life and Career of the Man Who Lives and Breathes Cinema 
– Do you know the hidden messages in 'Call Me By Your Name'? Find out behind the scenes facts in the full commentary and In-depth analysis of the cinematic masterpiece
– A Tribute To The Academy Awards: All Best Actor/Actress Speeches From The Beginning Of Oscars 1929-2019 | From Rami Malek, Leonardo DiCaprio To Denzel Washington, Halle Berry & Beyond | From Olivia Colman, Meryl Streep To Bette Davis & Beyond
– In the 32nd Year Of His Career, Keanu Reeves' Face Continues To Reign After Launching Movies Earning Over $4.3 Billion In Total – "John Wick", "Toy Story 4", "Matrix", And Many More
seriesfest, seriesfest, seriesfest, seriesfest, seriesfest, seriesfest, seriesfest, seriesfest, seriesfest, seriesfest, seriesfest, seriesfest, seriesfest, seriesfest, seriesfest, seriesfest, seriesfest, seriesfest, seriesfest, seriesfest, seriesfest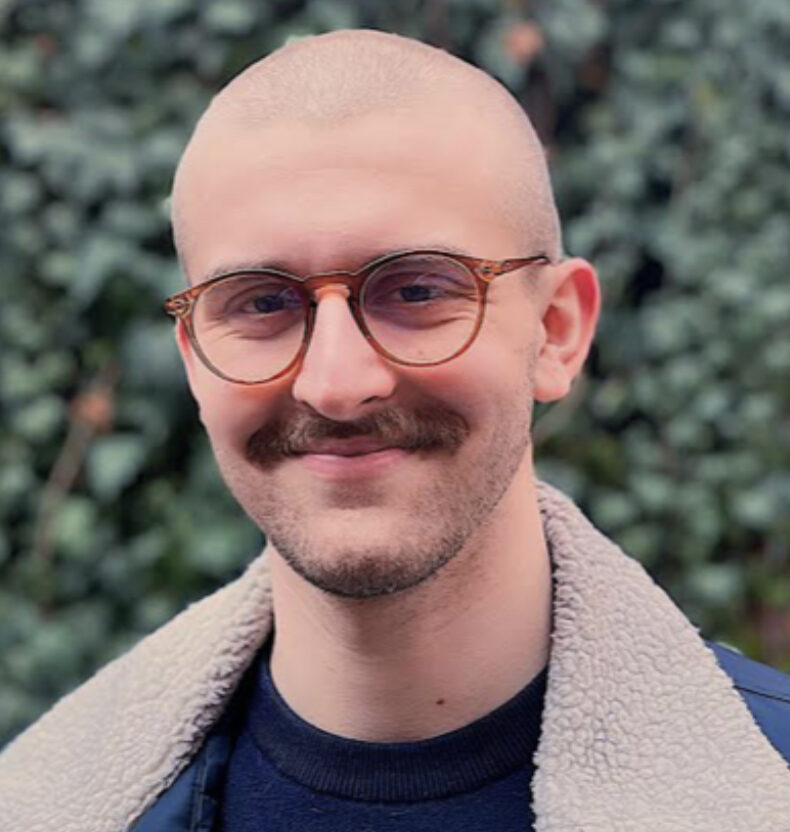 Connor Garvin has been a writer for as long as he can remember. Writing has enabled him to distill the thoughts within his own head, as well as allowed him to have those same thoughts heard. Connor is a screenwriter, and filmmaker more generally, with a focus on television. He also believes that real change only occurs if everyone is heard, and is therefore a proud champion of the arts, and a kindred spirit to The Hollywood Insider and its values.