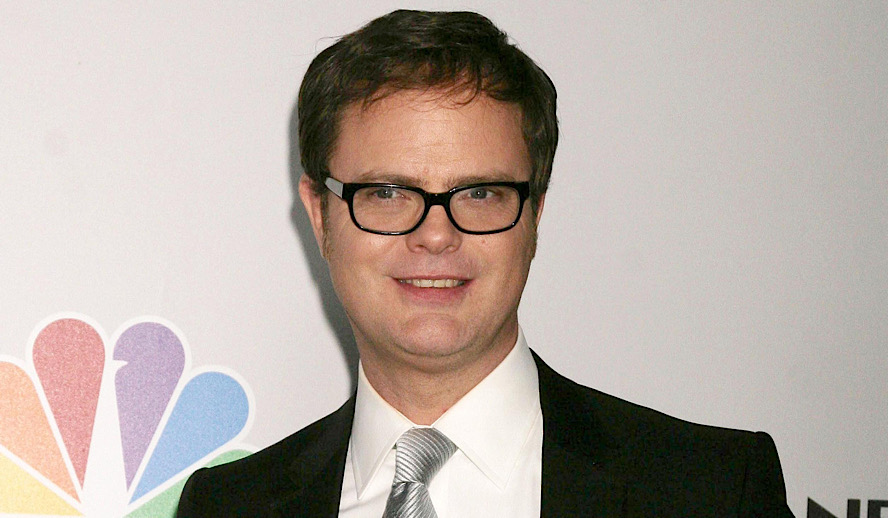 Video Version of this Article
Photo/Video: Rainn Wilson/S_Bukley/Shutterstock/Hollywood Insider YouTube Channel
"Never turn your back on bears, men you have wronged, or the dominant turkey during mating season." 
Rainn Wilson spent nine seasons playing one of the most likable (and also most infuriating) characters in sitcom history. We all grew to have the perfect balance of love and hate for Dwight Kurt Schrute within the span of 201 episodes. However, he has appeared in a slew of other movies and TV shows ranging from drama to sci-fi.
Related article: Steve Carell: 32 Facts on the Comedy Genius & The Lovable Boss of 'The Office'
Related article: John Krasinski: 32 Facts on the Lovable Star of 'The Office' & 'Some Good News'
Today, we honor the man, the myth, the volunteer member of the Lackawanna County Sheriff's Department with 32 facts about Rainn Wilson.
#1- He spent a good portion of his childhood in Nicaragua.
The reason he was able to play a man with blood whiter than his Amish/German/time-traveler ancestry is that he was born in Seattle and has Norwegian heritage. However, his family took him to grow up in Nicaragua.
#2- His dad was a sci-fi writer.
Robert G. Wilson would make Dwight Schrute proud. His most famous work is called 'Tentacles of Dawn.'
#3- Worms were an unfortunate recurring theme of his childhood.
Wilson was not the most fortunate child as he caught infectious worms not once but twice in his childhood. And, just trust me on this, you don't want to know where the worms were on his body.
#4- He was a cool kid.
In other words, he didn't spend those summer nights of adolescence making out with as many girls as possible or driving cars at top speed. Instead, he spent them in his friend Larry's basement conjuring dragons and mixing potions. Yes, my friends, Wilson was a storied D&D Dungeon Master in his childhood town.
#5- Before he hit it big, he drove a moving van.
If you happened to be moving to New York in the late eighties, your U-Haul driver might have been none other than Dwight Shrute.
Related article: MUST WATCH – Hollywood Insider's CEO Pritan Ambroase's Love Letter to Black Lives Matter – VIDEO
Subscribe to Hollywood Insider's YouTube Channel, by clicking here. 
#6- He survived 2 muggings.
Fortunately, he didn't suffer any serious injuries, but one time, he was hit on the back of the head with a stick.
#7- He won an award for acting long before he played Dwight.
When he was performing in off-off-Broadway shows in New York, he won the Helen Hayes Award for his performance at the Arena Theater.
#8- One of his first on-camera roles was in a cult classic.
Wilson played Lahnk in the sci-fi cult classic 'Galaxy Quest.'
#9- He made the most amazing cameo in 'Juno.'
'Juno' is everyone's favorite lighthearted comedy about a teenager grappling with growing up, getting pregnant, and giving up her baby to a stranger… wow, it sounds like a particularly dark episode of 'Degrassi' when you describe the plot that way. I promise it is a very funny comedy. Rainn Wilson makes a surprise cameo as a convenience store clerk who prods a bit too deeply into Juno's personal life in one of the first scenes of the movie. On top of that, he has one of the best lines in the entire movie, "Face it kiddo; your eggo is preggo."
#10- Before 'The Office,' Wilson was interested in making his own sitcom.
It would've been called 'Assisted Living' and it was going to be about two slackers inheriting an assisted living facility.
Related article: The Power of Positivity: Ikorodu Bois + Chris Hemsworth + Russo Brothers + Sam Hargrave
Limited Time Offer – FREE Subscription to Hollywood Insider
Click here to read more on Hollywood Insider's vision, values and mission statement here – Media has the responsibility to better our world – Hollywood Insider fully focuses on substance and meaningful entertainment, against gossip and scandal, by combining entertainment, education, and philanthropy. 
#11- He also was considered for a role in 'Arrested Development.'
Wilson might have traded in his mustard-colored shirt and tactically placed in-office pepper spray for a set of magic cards and a one-way ticket to "ladies man's anonymous". It's funny, I can almost picture him in the role of Gob Bluth, but obviously, I'm glad he took his role as our favorite 'Office' wanna-be badass instead.
#12- He originally auditioned to be Michael Scott in 'The Office.'
That would've been a very different series… Fortunately, the casting director saw that he was meant to be Dwight, and the rest is history.
#13- Who else auditioned for Dwight?
Perhaps the most famous of the Dwight contenders during the audition process for 'The Office' was none other than comedic heavyweight Seth Rogen. Stand-up comedian Jim Gaffigan was another contender.
#14- He watched all the episodes of the UK version of 'The Office' before he began shooting as Dwight.
Actors in the US version of 'The Office' were in two different camps when it came to the British version of the show. While Steve Carell avoided watching episodes of the British version of the show to avoid copying Ricky Gervais' performance as David Brent, Wilson, John Krasinski (Jim Halpert), and Brian Baumgartner (Kevin Malone) all watched the entire series. Wilson joked in a panel discussion that he wanted to imitate Mackenzie Crook's performance as Gareth (UK Dwight equivalent) perfectly, but unfortunately, he's not good at imitating.
#15-  When describing Dwight's wardrobe, he joked, "I kind of feel like my grandmother could play Dwight."
He's felt this way ever since he first tried on his mustard-colored short-sleeved shirt and nerdy glasses. 
Related article: Hollywood Insider's CEO Pritan Ambroase: "The Importance of Venice Film Festival as the Protector of Cinema"
Related article: The Masters of Cinema Archives: Hollywood Insider Pays Tribute to 'La Vie En Rose', Exclusive Interview with Director Olivier Dahan
#16- Money well spent.
A bunch of mathematicians who have way too much time on their hands calculated the estimated total that Jim spent on pranks on Dwight over 9 seasons. The total ranges somewhere between $7,000 – $10,000. It was worth it.
#17- He found it extremely difficult to keep in character while in scenes with Steve Carell.
As all 'Office' fans know, Steve Carell is the king of comedy acting. This was unfortunate for Wilson, who had to try his hardest to not laugh while sharing scenes with essentially the Jedi master of being funny. In her podcast "The Office Ladies," Jenna Fischer, the actress who played Pam, recalls one particular scene Wilson shared with Carell in the first Halloween episode of the series. She sat in the background of the scene and she remembers hearing more of Wilson cracking up than the actual scene because Carell was so funny.
#18- In his memoir "Bassoon King," he revealed an embarrassing fact about Carell.
Wilson mentions in his book that Carell has overactive sweat glands so the temperature on set was always kept at 64 degrees to prevent Carell from sweating through his costumes. Eventually, the whole rest of the cast was allowed to bring space heaters in to prevent them from freezing.
#19- Dwight's costume stays true to his heritage.
Dwight's overcoat was an East German military coat. And as we all know, Dwight is half German, half Amish time-traveler.
#20- In each season of 'The Office,' there's a Billy Joel reference.
Most famously in season 2 when Dwight sings 'Ryan Started the Fire,' a parody of Joel's 'We Didn't Start the Fire.'
Related article: Creed Bratton: 32 Facts on the Hilarious Supporting Star of 'The Office' | Our Favorite Rock Grandpa
Related article: The Office US vs. The Office UK: Which One is Funnier, Better, and More Ridiculous?
#21- Coincidence or foreshadowing by the writers of 'The Office?'
The Office sticklers Dwight and Angela are everyone's favorite couple in the show. In the pilot episode of the show, Dwight is seen humming 'The Little Drummer Boy' at his desk. Angela Martin mentions several times throughout the series that that's her favorite song. A nice little detail, but it's unfortunately hard to tell if the writers intended for this or if it was a cute little coincidence.
#22- Bobblehead mania!!
Dwight is a fan of bobbleheads, hence why Angela gifts him one as a present in season 2. Two other bobbleheads are displayed on his desk throughout the series: one of Mike Lieberthal and one of John Kruk. Both of these bobbleheads played homage to real-life Pennsylvania celebrities. Lieberthal played catcher for the Scranton/Wilkes-Barre baseball team and Kruk was a Philadelphia Phillie.
#23- He guest-starred as Dwight in an episode of 'Family Guy.'
It's a true mark of success for an actor when a character you played shows up in an episode of Seth MacFarlane's magnum opus 'Family Guy.' It's a more prestigious honor than receiving an Emmy, that's just a fact.
#24- There was supposed to be a Dwight centered spin-off of 'The Office.'
'The Farm' would've centered around Dwight and his family. Unfortunately, NBC passed but an episode that featured in season 9 of 'The Office' in which Dwight returned home to bury his Aunt Shirley was supposed to be the pilot of 'The Farm.'
#25- He was really playing the recorder in the 'The Office' episode 'Grief Counseling.'
If you want to throw a bird funeral, you've got to have proper musical accompaniment. In this episode, Michael is unable to cope with the death of his former boss, Ed Truck, which somehow leads to him coordinating a funeral for a bird Toby saw die on his way into the office that morning. During said bird funeral, Dwight plays the song 'On the Wings of Love' on his recorder while Pam provides the vocals. Wilson was actually playing the recorder while filming this bittersweet scene.
Related article: Jenna Fischer: 'The Office' Star – America's Sweetheart Pam Beesley
Related article: Ranked: Top 10 Sitcom Characters From the 21st Century | Michael Scott 'The Office' to 'Rick and Morty'
#26- Speaking of musical instruments he plays…
Wilson also is proficient in playing the bassoon, the guitar, clarinet, along with a smattering of other instruments. Dammit, creators of 'The Office', you missed your opportunity to have Dwight play in a one man band.
#27- He was in a band in high school.
The band was called 'Collected Moss' which is, of course, the sexiest name for a rock band ever. The band mostly played covers of rock songs.
#28- His favorite bands are all the greats.
In an interview with KEXP, Rainn Wilson singles out The Beatles, Queen, and Electric Light Orchestra as some of his favorites. But his ultimate obsession has always been London Calling.
#29- He loves pit bulls!
Pit bulls are an unfortunately misunderstood breed. Because of their size, people tend to think they should be feared but the only thing that should fear them is a yummy bowl of kibble. No one understands the teddy bear-like nature of pit bulls more than Rainn Wilson, who proudly fosters pit bulls and welcomes them into his home.
#30- He's done a huge amount of animated work.
Wilson played Gargamel in the 2017 'Smurfs: The Lost Village" along with playing Lex Luther in several video games and multiple roles in 'Adventure Time.'
Related article: Can We Call 'The Office' A Classic Yet?
Related article: Please Return To Comedy Steve Carell, 'The Office' Fandom Demand It!
#31- He's a friend of the CollegeHumor YouTube channel.
CollegeHumor is one of the funniest YouTube channels out there. Wilson has guest-starred in several of their videos. 
#32- He was in a remake of the classic comedy 'The Princess Bride'
This mini-series was a comically low-budget remake of the classic comedy. Despite the modest budget, it starred some big names like Rob Reiner and Zazie Beats.
An excerpt from the love letter: Hollywood Insider's CEO/editor-in-chief Pritan Ambroase affirms, "Hollywood Insider fully supports the much-needed Black Lives Matter movement. We are actively, physically and digitally a part of this global movement. We will continue reporting on this major issue of police brutality and legal murders of Black people to hold the system accountable. We will continue reporting on this major issue with kindness and respect to all Black people, as each and every one of them are seen and heard. Just a reminder, that the Black Lives Matter movement is about more than just police brutality and extends into banking, housing, education, medical, infrastructure, etc. We have the space and time for all your stories. We believe in peaceful/non-violent protests and I would like to request the rest of media to focus on 95% of the protests that are peaceful and working effectively with positive changes happening daily. Media has a responsibility to better the world and Hollywood Insider will continue to do so."
– Do you know the hidden messages in 'Call Me By Your Name'? Find out behind the scenes facts in the full commentary and In-depth analysis of the cinematic masterpiece
– A Tribute To The Academy Awards: All Best Actor/Actress Speeches From The Beginning Of Oscars 1929-2019 | From Rami Malek, Leonardo DiCaprio To Denzel Washington, Halle Berry & Beyond | From Olivia Colman, Meryl Streep To Bette Davis & Beyond
– In the 32nd Year Of His Career, Keanu Reeves' Face Continues To Reign After Launching Movies Earning Over $4.3 Billion In Total – "John Wick", "Toy Story 4", "Matrix", And Many More
rainn wilson, rainn wilson, rainn wilson, rainn wilson, rainn wilson, rainn wilson, rainn wilson, rainn wilson, rainn wilson, rainn wilson, rainn wilson, rainn wilson, rainn wilson, rainn wilson, rainn wilson, rainn wilson, rainn wilson, rainn wilson, rainn wilson, rainn wilson, rainn wilson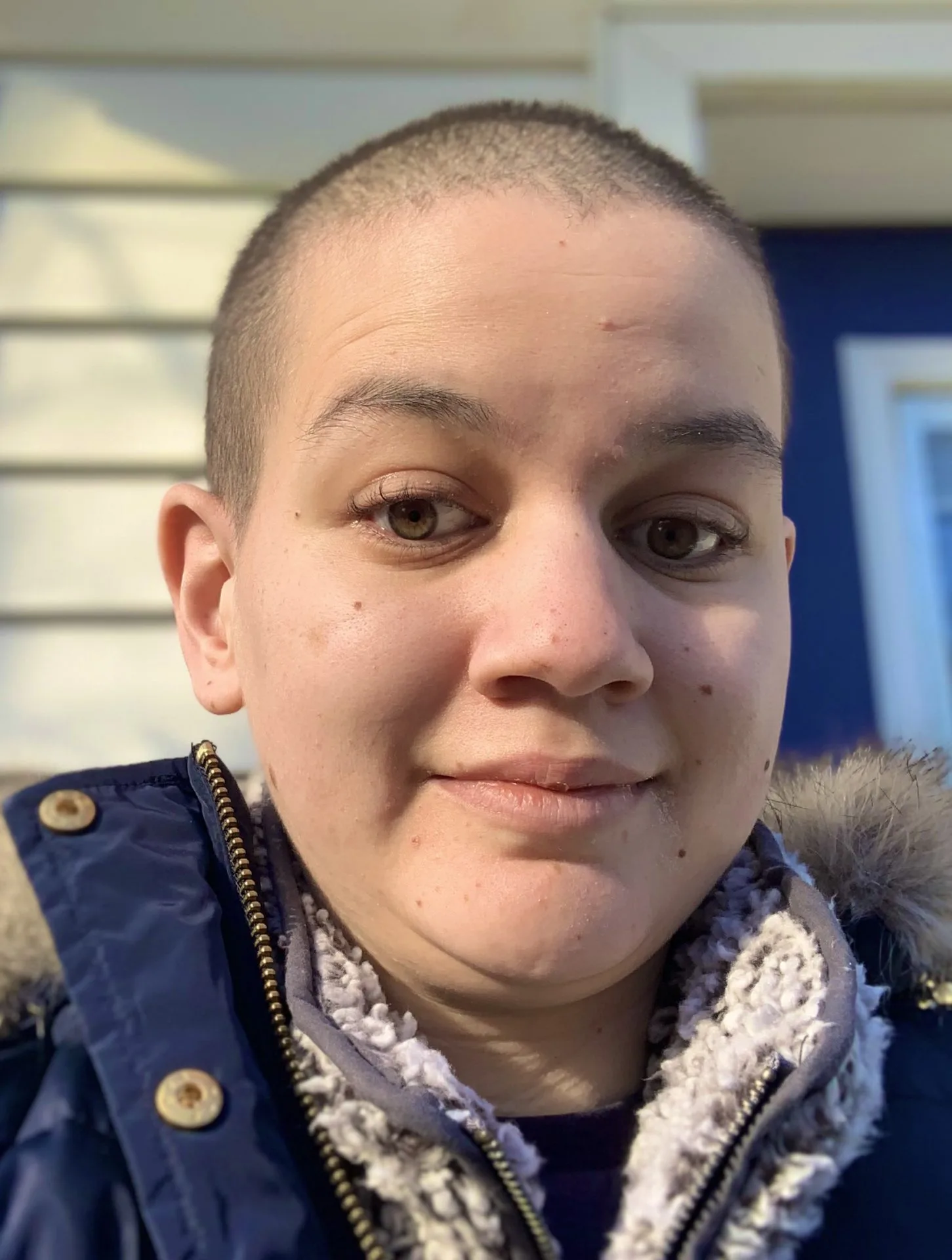 Carrie Fishbane is obsessed with all things comedy and loves to reflect on the impact of comedy on the world. Having spent thousands of hours studying literature, she also writes about the political impact of entertainment and the power movies and TV have to create social change. Hollywood Insider promotes ethics and substance in entertainment, which is exactly in line with Carrie's perspective. Carrie's favorite movies include Jojo Rabbit, Deadpool, and Inception and her favorite shows are Rick and Morty, Crazy Ex-Girlfriend, and The Office.