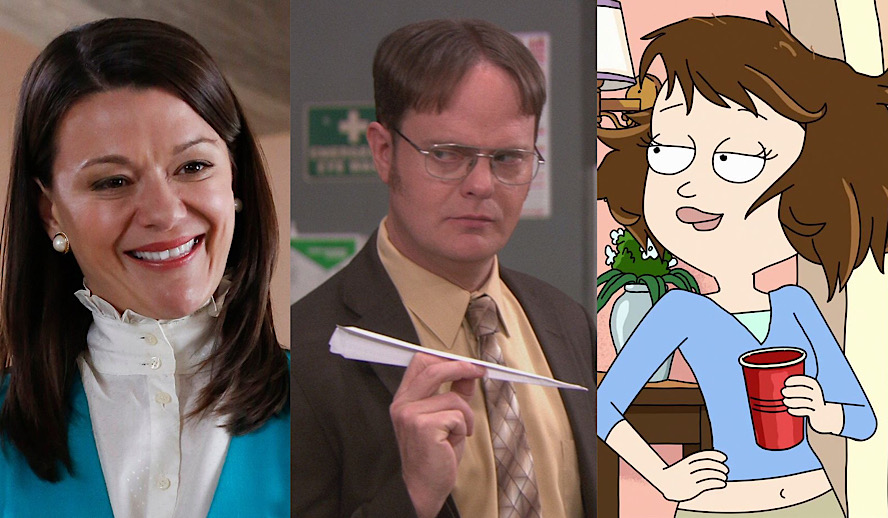 Photo: TV Side Characters
Most side characters in shows that keep their plotlines light are either vehicles for plot development or just there to say witty or stupid lines to remind the audience that this is a comedy whenever heavy stuff is going on. For example, Danny is a new widow and three little girls are left without a mom but Joey (who BTW is living in Danny's house rent-free so… he's a mooch to the max) says "cut it out" and does funny voices so we know Full House is a light show. Most side characters in sitcoms' stories are brushed to the side to avoid overcomplicating the show so the audience can focus on the main characters in their quest to resent their dad and sell frozen bananas on the side. But there are some side characters who we learn the story of and say, "wait, back it up. I want to hear more about this hundred-acre beet farm." Here are 5 side characters who I believe have stories even more interesting than the main characters of their show.
Related article: The Top 5 Mockumentary TV Shows, 'Modern Family' to 'The Office – Ranked!
Related article: Inspirational Kids TV Shows: Modern Parents can Trust Kids TV to be a Good Influence
#5- Dwight Schrute –
The Office
I put the most obvious item on this list first. Dwight very nearly got his own spin-off, but it unfortunately never came to light. But what I want to see in a Dwight spin-off is slightly different than what the brains behind The Farm had in mind. "Rule #17: Don't turn your back on bears, men you have wronged, or the dominant turkey during mating season." Dwight has had the craziest upbringing according to Office lore and it would be hilarious if we got a whole show about that. There are thirty-nine more rules all Schrute boys must learn before entering manhood, and they're probably equally hilarious and ridiculous. It would be awesome if there was a series that took place during Dwight and his siblings' childhood. It would be about each of them learning these forty ever so important rules the hard way.
Related article: Steve Carell: 32 Facts on the Comedy Genius & The Lovable Boss of 'The Office'
Related article: John Krasinski: 32 Facts on the Lovable Star of 'The Office' & 'Some Good News'
Mindy is the one person in The Good Place who was deemed not fit to go to either The Good Place or The Bad Place when she died. And this is when the higher powers in the show have deemed Martin Luther King and Gandhi worthy of the Bad Place. Everyone in the past 521 years has been sent to the Bad Place according to the show. So what on earth (pun intended) did Mindy St. Claire do to make her so worthy of this Medium Place. Did she somehow live life more charitably and saintly than, well, St. Teresa? The demons in the show seem very intolerant of change, so what made them willing to consider the idea of someone neither going to the Good Place nor the Bad Place? In the universe of the show, You could be sent to the Bad Place if you buy an apple that wasn't ethically sourced for crying out loud! So how did Mindy end up in The Medium Place? I have to see a spin-off about the life of Mindy St. Claire and how it made her worthy enough to have her own afterlife made especially for her.
Related article: MUST WATCH – Hollywood Insider's CEO Pritan Ambroase's Love Letter to Black Lives Matter – VIDEO
Subscribe to Hollywood Insider's YouTube Channel, by clicking here. 
Throughout Brooklyn Nine-Nine, we have learned that Doug Judy has an incredibly interesting home life. Trudy Judy, like him, is a car thief. Why? Did their parents train them to commit crimes? Or did they just grow up in a terrible household? Was his family raised to all be characters in Grand Theft Auto? And most importantly, why did the Judy parents find it necessary to give their daughter a rhyming name?  It would be awesome to see a series about Mama and Papa Judy training little Doug and Trudy on how to break into, hotwire, and steal a car. It would be like The Fast and the Furious meets Grand Theft Auto but with kids! Maybe my love of this concept is proof that I should never be a mother, but that doesn't lessen the validity of the idea.
Related article: The Power of Positivity: Ikorodu Bois + Chris Hemsworth + Russo Brothers + Sam Hargrave
Limited Time Offer – FREE Subscription to Hollywood Insider – Click here to read more on Hollywood Insider's vision, values and mission statement here – Media has the responsibility to better our world – Hollywood Insider fully focuses on substance and meaningful entertainment, against gossip and scandal, by combining entertainment, education, and philanthropy. 
Tammy began her journey in Rick and Morty as an average teenage girl. But after she meets Bird Person in the episode "Get Schwifty," she manages to climb her way through the ranks of the Galactic Federation and become an undercover agent. And the show treats this like it was no big whoop for her. How does a normal teenage girl adapt to life in the multiverse enough that she manages to live a successful life as an intergalactic agent? Does she miss her life on earth? Or is life spying for the galactic government so cool she forgets about her old life? There are so many unanswered questions I have about Tammy. I cannot think of a single way that Tammy's story could not be epic on its own, and thus she is the most deserving character of a spin-off in the multiverse.
Related article: Hollywood Insider's CEO Pritan Ambroase: "The Importance of Venice Film Festival as the Protector of Cinema"
Related article: The Masters of Cinema Archives: Hollywood Insider Pays Tribute to 'La Vie En Rose', Exclusive Interview with Director Olivier Dahan
Thank god IMDb lists one of Dora's genre classifications as comedy because I just could not write this list without talking about Boots. So… yay technicalities! I know, Boots is not who you were expecting to take up spot #1. Dora is a show for preschool kids that they grow tired of once they're old enough to figure out they can watch Family Guy when their parents are not home. But there are a few questions left unanswered throughout the seemingly innocent kids series. How did an 8-ish-year=old girl manage to train a wild monkey to be her partner in crime? Did she have to capture and tame Boots? Dora supposedly takes place in the Amazon according to Dora and the Lost City of Gold.
Based on that, my guess is that Boots is a squirrel monkey. Squirrel monkeys often stay in packs with their family their entire life to stay safe. They rely on the packs for everything. I feel an overtly dark drama coming on about an innocent monkey that was ripped from his family and pack by two uncaring adults and given as a present to their 8-year-old daughter. What, you think Dora's parents are saints? They let a little girl wander around the world with zero supervision. I know, you can never watch Dora with your kids the same way again, but it had to be said. 
An excerpt from the love letter: Hollywood Insider's CEO/editor-in-chief Pritan Ambroase affirms, "Hollywood Insider fully supports the much-needed Black Lives Matter movement. We are actively, physically and digitally a part of this global movement. We will continue reporting on this major issue of police brutality and legal murders of Black people to hold the system accountable. We will continue reporting on this major issue with kindness and respect to all Black people, as each and every one of them are seen and heard. Just a reminder, that the Black Lives Matter movement is about more than just police brutality and extends into banking, housing, education, medical, infrastructure, etc. We have the space and time for all your stories. We believe in peaceful/non-violent protests and I would like to request the rest of media to focus on 95% of the protests that are peaceful and working effectively with positive changes happening daily. Media has a responsibility to better the world and Hollywood Insider will continue to do so."
– Do you know the hidden messages in 'Call Me By Your Name'? Find out behind the scenes facts in the full commentary and In-depth analysis of the cinematic masterpiece
– A Tribute To The Academy Awards: All Best Actor/Actress Speeches From The Beginning Of Oscars 1929-2019 | From Rami Malek, Leonardo DiCaprio To Denzel Washington, Halle Berry & Beyond | From Olivia Colman, Meryl Streep To Bette Davis & Beyond
– In the 32nd Year Of His Career, Keanu Reeves' Face Continues To Reign After Launching Movies Earning Over $4.3 Billion In Total – "John Wick", "Toy Story 4", "Matrix", And Many More
Dwight Schrute, Dwight Schrute, Dwight Schrute, Dwight Schrute, Dwight Schrute, Dwight Schrute, Dwight Schrute, Dwight Schrute, Dwight Schrute, Dwight Schrute, Dwight Schrute, Dwight Schrute, Dwight Schrute, Dwight Schrute, Dwight Schrute, Dwight Schrute, Dwight Schrute, Dwight Schrute, Dwight Schrute, Dwight Schrute, Dwight Schrute, Dwight Schrute, Dwight Schrute, Dwight Schrute, Dwight Schrute, Dwight Schrute, Dwight Schrute, Dwight Schrute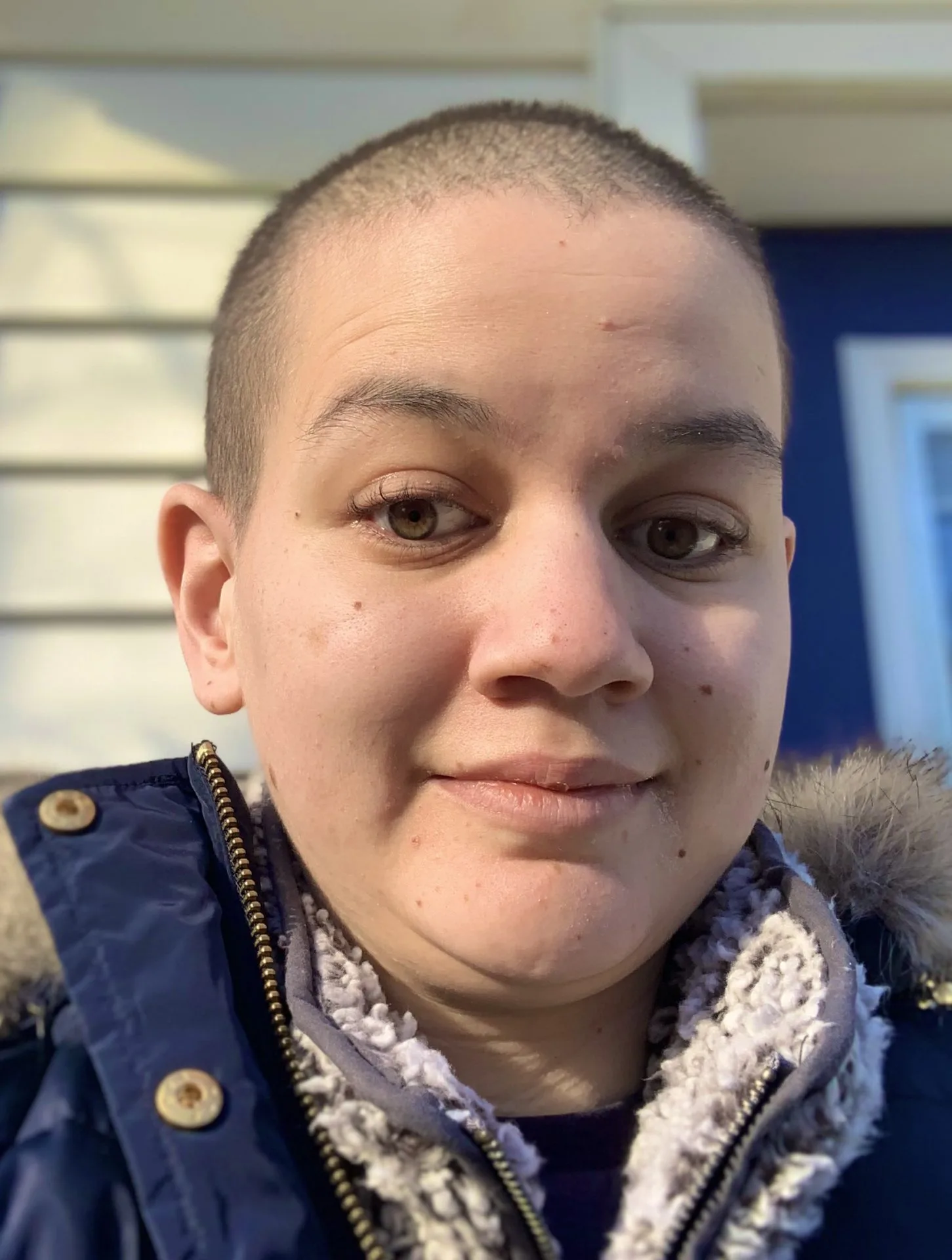 Carrie Fishbane is obsessed with all things comedy and loves to reflect on the impact of comedy on the world. Having spent thousands of hours studying literature, she also writes about the political impact of entertainment and the power movies and TV have to create social change. Hollywood Insider promotes ethics and substance in entertainment, which is exactly in line with Carrie's perspective. Carrie's favorite movies include Jojo Rabbit, Deadpool, and Inception and her favorite shows are Rick and Morty, Crazy Ex-Girlfriend, and The Office.