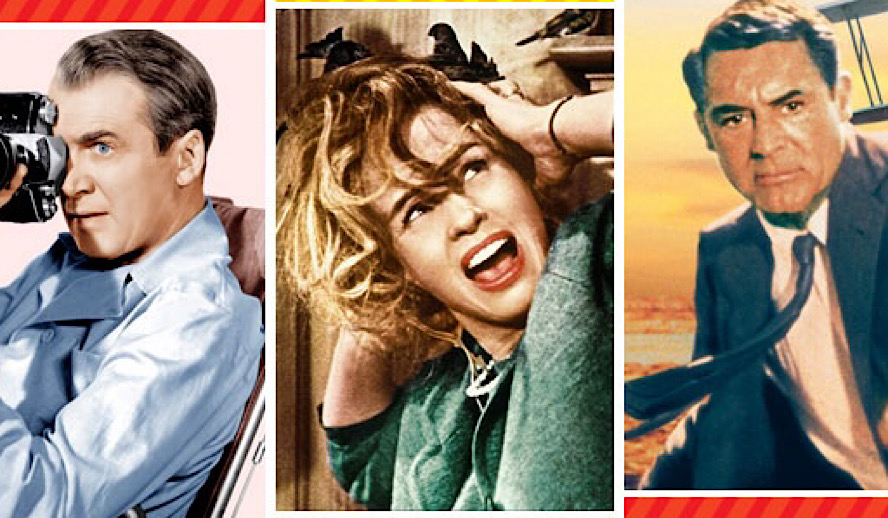 Photo: Hitchcock Movies
With a directorial career spanning a gargantuan 53 years, legendary British filmmaker Alfred Hitchcock crafted some of the most formative and extraordinarily influential works in the history of film, emerging as one of the artform's preeminent auteurs by way of an instantly recognizable tone and particularly unique flourish. The director carried his lavish vision and pitch-black wit across several decades of Cinema, both directly informing and keenly reflecting upon the rapidly evolving relationship of film and culture as it grew out of infancy.
Reaching the titanic heights that he had often made other endeavors seem unfairly small by comparison, no matter how accomplished they may have been in their own right. While maintaining a steady pace of around one film per year (55 in total), the director was afforded the occasional misfire with both audiences and critics, but these supposed blunders often wound up proving some of his most endearingly atypical and refreshingly creative efforts.
Related article: 'In the Heights' – Behind the Scenes and Full Commentary/Reactions from Cast & Crew
Related article: The Hollywood Insider's CEO Pritan Ambroase: "The Importance of Venice Film Festival as the Protector of Cinema"
This list seeks to shed light on some of the lesser-known and overlooked classics that are generally left out when spotlighting his illustrious filmography. While all deserved masterpieces in their own right, Hitch's ten most popular films (selected based on the top ten vote-getters on IMDb's Alfred Hitchcock polling) will be excluded from the list. These films include 'Psycho' (1960), 'Rear Window' (1954), 'Vertigo' (1958), 'North by Northwest' (1959), 'The Birds' (1963), 'Dial M for Murder' (1954), 'Rope' (1948), 'Rebecca' (1940), 'Strangers on a Train' (1951), and 'Notorious' (1946). Almost all of these star-studded selections hold some standing on most official rankings of Hitchcock's work along with the greatest films of all time, but even if they were to be removed from his portfolio he would retain a resume of cinematic accomplishments most directors can only dream about.
Hitchcock Movies: 
'The Lodger: A Story of the London Fog' (1927)
The only representative of the director's extensive early silent film career to appear on this list, Hitchcock's first true showcase came in the form of 1927's 'The Lodger: A Story of the London Fog'. Frequently regarded by the director as his true debut film (although it was technically his third), 'The Lodger' served as the catalyst for Hitchcock's famed fascination with murder as well as his first foray into the realm of spine-tingling suspense within which he would spend the rest of his career. Although quickly nearing its 100th birthday, the film feels surprisingly modern in both its heightened pace and subversive subject matter, remaining a remarkably gripping watch despite its daunting timestamp.
Loosely inspired by the "Jack the Ripper" murders that befell London a few decades prior, the film centers on a lodging house run by the Bunting family which is visited by a cryptic cloaked figure looking for room and board who bears a striking resemblance to a mysterious serial killer loose in the city. As the matriarch begins to suspect that the man may have nefarious intent, her daughter begins to fall in love with him, causing panic and pandemonium to ensue. Featuring a chilling performance from Ivor Novello as the lodger and a suffocating fog-sodden atmosphere, the film promptly set Hitchcock on the path to becoming one of the most daring directors of his time.
Related article: MUST WATCH – The Hollywood Insider's CEO Pritan Ambroase's Love Letter to Black Lives Matter – VIDEO
Subscribe to The Hollywood Insider's YouTube Channel, by clicking here.
'The 39 Steps' (1935)
Jumping forward nearly a decade, Hitchcock delivered his breakthrough spy-caper 'The 39 Steps' (1935). A prototype for later works like 'The Wrong Man' (1956) and 'North by Northwest', the film centers on an ordinary (albeit particularly suave) civilian named Richard Hannay played by Robert Donat who is entangled in a deadly web of conspiratorial intrigue and international espionage after inviting a mysterious woman back to his flat. The woman informs him that she is an agent working undercover to prevent the nefarious organization known as "The 39 Steps" from stealing crucial military information. After a pair of assassins break into his apartment and kill his guest, Hannay must attempt to finish her mission while also proving his innocence surrounding her death. The chase leads him to the moors of Scotland where he meets the deceptive Professor Jordan and winds up handcuffed to the scornful Pamela portrayed by Madeleine Carroll, a woman who had turned him in to the police while he was making his initial escape earlier in the film. A relentlessly fun ride throughout, 'The 39 Steps' executes its premise to near-perfection and only improves with every rewatch. 
'Sabotage' (1936)
Not to be confused with Hitchcock's later film 'Saboteur' (1942), 1936's 'Sabotage' is one of the most unflinchingly vicious of the director's entire career. Released in the US under the name 'The Woman Alone', the film is loosely based on the 1907 novel "The Secret Agent" written by Joseph Conrad, though it is decidedly more malevolent in its execution. The story of an unsuspecting wife played by Sylvia Sidney slowly discovering that her husband played by Oskar Homolka, the owner of a humble London cinema, is actually a pawn for an international terrorist organization staging increasingly devastating attacks on the city. The man's second life soon catches the attention of the police who begin to close in on his evil schemes and unravel his various deceptions to tragic effect. Best remembered by one key scene towards the film's conclusion (featured briefly in Quentin Tarantino's 2008 film 'Inglourious Basterds'), 'Sabotage' is undoubtedly essential to Hitchcock's progression as a filmmaker, testing the limits of how shockingly evil the director could go. 
'The Lady Vanishes' (1938)
Quite possibly the funniest film Hitchcock ever made, 1938's 'The Lady Vanishes' expertly tows the line between nail-biting mystery and side-splitting comedy. While it may seem relatively small in scope, the film proved one of the most important of the director's career, securing the director the opportunity to transition to Hollywood after affirming infamous American producer David O. Selznick's belief that Hitchcock could be both a critical and financial success.
'The Lady Vanishes' centers on, as its title suggests, the sudden disappearance of a female passenger named Miss Froy and portrayed by Dame May Whitty on a train traveling across continental Europe. A fellow passenger portrayed by Margaret Lockwood who had become friendly with Miss Froy is dismayed by the assertion of the train's inhabitants that the woman never existed in the first place, dragging a boisterous ethnomusicologist played by the exceptional Michael Redgrave, pair of hilariously uninteresting cricket enthusiasts, and adulterous duo along with her in an attempt to decipher the conspiracy and find the vanished lady before it is too late.
Related article: Why Queen Elizabeth II Is One Of The Greatest Monarchs | Her Majesty Queen Elizabeth II of United Queendom of Great Britain & Northern Ireland (Video Insight)
Limited Time Offer – FREE Subscription to The Hollywood Insider
Click here to read more on The Hollywood Insider's vision, values and mission statement here – Media has the responsibility to better our world – The Hollywood Insider fully focuses on substance and meaningful entertainment, against gossip and scandal, by combining entertainment, education, and philanthropy.
'Foreign Correspondent' (1940)
Although released within months of each other and co-nominated for Best Picture, Hitchcock's international spy thriller 'Foreign Correspondent' (1940) has never quite escaped from the shadow of the director's celebrated spectral romance 'Rebecca'. The film's striking prescience may have played some role in its weaker reception, featuring a segment surrounding London being bombed eerily similar to the real-life coastal attacks on the country that had begun three days before its release and a week before the Nazi's began the series of direct air raids that began the official Battle of Britain. Looking beyond any strange visual parallels the film may have had to the real-life war effort, 'Foreign Correspondent' was additionally prophetic in its veiled depiction of the Axis powers and the European powderkeg dangerously close to detonation.
Following Joel McCrea's aloof New York Morning Globe journalist Johnny Jones as he is made a foreign correspondent tasked with digging up information on the brewing conflict overseas, the film examines both the peace movement and warmongers locked in silent combat over the fate of the continent. Jones comes face to face with Herbert Marshall's suspicious Stephen Fisher, falls in love with Fisher's strong-willed daughter played by Laraine Day, and teams up with George Sanders' Scott Ffolliott to prevent geopolitical catastrophe after the apparent assassination of a prominent Dutch diplomat. With its likable cast and succinct direction (not to mention one of the most captivating plane crash sequences in the history of film), 'Foreign Correspondent' remains one of Hitchcock's most daringly political efforts and just as worthy of acclaim as its favored sibling 'Rebecca'.
'Shadow of a Doubt' (1943)
When asked by talk show host Dick Cavett to name his personal favorite of his own films in 1972, Hitchcock did not respond with 'North by Northwest' or 'Rear Window' as many expected, instead he named the relatively unknown 'Shadow of a Doubt' (1943). While this may come as a shock to many at first glance, a simple watch-through of the film will both explain and affirm the director's selection.
Featuring an immensely underrated and thoroughly wicked central performance from Joseph Cotten as Uncle Charlie, a vampiric serial-murderer, who returns to his sister's home in Santa Rosa, California to avoid the suspicion of the police much to the chagrin of the equally adept budding star of 'The Little Foxes' (1941) Theresa Wright's blissfully ignorant Young Charlie, 'Shadow of a Doubt' is one of Hitchcock's most cinematically cogent creations. Adorned with breathtaking black-and-white cinematography among the best of his non-colorized filmography and a boat-load of rich symbolism, the film proves a triumph on all fronts and lives up to the expectations set by Hitchcock's praise. 
Related article: The Top 5 Hitchcock Remakes: Analyzing the Remakes of Master Director Alfred Hitchcock's Films
Related article: Alfred Hitchcock's 'Rope': A Masterclass in Suspense Cinema from Hollywood's Golden Age
'To Catch a Thief' (1955)
Arguably the most underrated film of Hitchcock's career can be found in 1955's unbelievably entertaining romantic heist comedy 'To Catch a Thief'. Set alongside the palatial seaside villas of the French Riviera, the film may very well be amongst the most unequivocally fun features of all time, a jaunting vacation from the terror and anguish present in most of the director's other works. An air of light-minded frivolity runs through the film clearly reflected by Hitchcock himself, who set out with the intent of crafting a casual rollicking adventure. The cast assembled matched the jovial tone, teaming with two of Hitch's favorite frequent collaborators; Cary Grant and Grace Kelly.
Grant starred as the debonair retired jewel thief John "The Cat" Robie who becomes the key suspect for a string of copycat burglaries and must attempt to catch the thief responsible while evading the police. Robie attempts to single out the most likely future victims of the thief, bringing him to the beguiling daughter of a wealthy widow; Kelly's Frances Stevens. Brilliantly hued by Robert Burks, the Oscar-winning photography is on par with the cinematographer's later work in 'Vertigo', though it is sadly far less talked about in comparison. All in all, the film remains a true delight worthy of a second life as an idyllic two-hour holiday for vacation-starved modern audiences. 
'The Trouble with Harry' (1955)
Even more so than 'To Catch a Thief', Hitchcock's New England-set comedy 'The Trouble with Harry' (1955) feels unlike any other film the director created. There are no A-list stars, no acidic heart, and to top it all of; no blonde-haired women! Watching the film, it becomes apparent that the director was actively attempting to subvert his own persona when constructing the narrative, inserting a breezy placidity to both the central characters and the half-hearted murder cover-up they embark upon. A dead body is discovered in the lush autumn forests of Vermont by Edmund Gwenn's Captain Wiles on a hunting trip and believing himself to have been the accidental murderer, he sets out attempting to hide the body. His efforts are impeded by a steady stream of townsfolk who stumble upon the corpse, each believing themselves to have played some role in the man's death.
The body's name is revealed to be Harry by his estranged wife Jennifer, a convivial debut performance from Shirley MacLaine, who believes herself responsible for the accident after revealing she had struck him with a milk bottle. Mildred Natwick's Miss Gravely insists that it was her who did the man in after a blow to the head from her hiking boot. Alongside the trio is John Forsythe's Sam Marlowe, a nonconformist painter who sets out to help his neighbors dispose of the evidence and falls in love with Jennifer in the process. 'The Trouble with Harry' succeeds by never taking itself too seriously, utilizing its scarce plot as background fodder for the charismatic quartet of performances at its center.
Related article: The Hollywood Insider's CEO Pritan Ambroase: "The Importance of Venice Film Festival as the Protector of Cinema"
Related article: The Masters of Cinema Archives: The Hollywood Insider Pays Tribute to 'La Vie En Rose', Exclusive Interview with Director Olivier Dahan
Related article: – Want GUARANTEED SUCCESS? Remove these ten words from your vocabulary| Transform your life INSTANTLY
'Marnie' (1964)
'Marnie' (1964) continued the director's streak of subverting his own tropes and conceptions, challenging his own history of one-dimensional female characters immobilized by the male gaze. Featuring 'The Birds' star Tippi Hedren in the titular role, the film centers upon a high-stakes kleptomaniac marred by long-repressed childhood trauma who shuffles through different identities to pawn off banks and insurance agencies from the inside. Her thievery soon catches the attention of wealthy publishing mogul Mark Rutland played by a mid-Bond run Sean Connery, who refuses to report her to the police and instead seeks to examine the deep roots of her actions.
Hitchcock's first return to the psychological world since 'Spellbound' (1945), 'Marnie' has endured as a profound dissection of a traumatized mind. None of the characters are spared from the darkness that pools at the film's center, each carries their own internal affliction that slowly seeps through their steely facades until it is the facade itself that causes the most anguish. There is something to be said of the notion that not even Hitchcock knew exactly what primal misgivings composed the film's foundation, but nonetheless, 'Marnie' remains a definitive stand-out of his filmography and a vociferously contemplative monument.
Related article: 5 Great Actors and their Acting Tropes – Marlon Brando, Katharine Hepburn, Daniel Day Lewis & More
Related article: Examining the 10 Best American Films From the AFI's "100 Years…100 Movies" List
'Frenzy' (1972)
Matched only in depravity by the aforementioned 'Sabotage', Hitchcock's penultimate feature 'Frenzy' (1972) remains one of the most startling examinations of a serial killer to be committed to film. The feature often feels like Hitchcock flexing all of the perverse sensibilities he had been forced to repress for decades due to the codes and restrictions that defined the first half-century of film, allowing himself the unrestrained freedom to go as dark and graphic as he saw fit amongst the swell of brash and blunt American Cinema during the formative years of the New Wave.
'Frenzy' surrounds the hunt for the "Necktie Murderer", Jon Finch's prickly Richard Blaney emerging as the London police's sole suspect. While not revealing the shock-filled plot, the film pushes the limit in every way imaginable, more akin to the modernized Hitchcock-reinterpretations of Brian De Palma and Lawrence Kasdan than to any other work from his career. The film served as the director's final truly masterful work as well as yet another underrated classic to be enjoyed for many decades to come. 
Honorable Mentions: 'The Man Who Knew Too Much' (1934), 'Suspicion' (1941), 'Saboteur' (1942), 'Lifeboat' (1944), 'Spellbound' (1945), 'The Wrong Man' (1956) , 'Family Plot' (1976)
By Andrew Valianti
Click here to read The Hollywood Insider's CEO Pritan Ambroase's love letter to Black Lives Matter, in which he tackles more than just police reform, press freedom and more – click here.
An excerpt from the love letter: The Hollywood Insider's CEO/editor-in-chief Pritan Ambroase affirms, "The Hollywood Insider fully supports the much-needed Black Lives Matter movement. We are actively, physically and digitally a part of this global movement. We will continue reporting on this major issue of police brutality and legal murders of Black people to hold the system accountable. We will continue reporting on this major issue with kindness and respect to all Black people, as each and every one of them are seen and heard.
Just a reminder, that the Black Lives Matter movement is about more than just police brutality and extends into banking, housing, education, medical, infrastructure, etc. We have the space and time for all your stories. We believe in peaceful/non-violent protests and I would like to request the rest of media to focus on 95% of the protests that are peaceful and working effectively with positive changes happening daily. Media has a responsibility to better the world and The Hollywood Insider will continue to do so."
Ways to support Black Lives Matter Movement to end systemic racism
More Interesting Stories From The Hollywood Insider
– Want GUARANTEED SUCCESS? Remove these ten words from your vocabulary| Transform your life INSTANTLY
– Compilation: All James Bond 007 Opening Sequences From 1962 Sean Connery to Daniel Craig
– Do you know the hidden messages in 'Call Me By Your Name'? Find out behind the scenes facts in the full commentary and In-depth analysis of the cinematic masterpiece
– A Tribute To The Academy Awards: All Best Actor/Actress Speeches From The Beginning Of Oscars 1929-2019 | From Rami Malek, Leonardo DiCaprio To Denzel Washington, Halle Berry & Beyond | From Olivia Colman, Meryl Streep To Bette Davis & Beyond
– In the 32nd Year Of His Career, Keanu Reeves' Face Continues To Reign After Launching Movies Earning Over $4.3 Billion In Total – "John Wick", "Toy Story 4", "Matrix", And Many More
hitchcock movies, hitchcock movies, hitchcock movies, hitchcock movies, hitchcock movies, hitchcock movies, hitchcock movies, hitchcock movies, hitchcock movies, hitchcock movies, hitchcock movies, hitchcock movies, hitchcock movies, hitchcock movies, hitchcock movies, hitchcock movies, hitchcock movies, hitchcock movies, hitchcock movies, hitchcock movies, hitchcock movies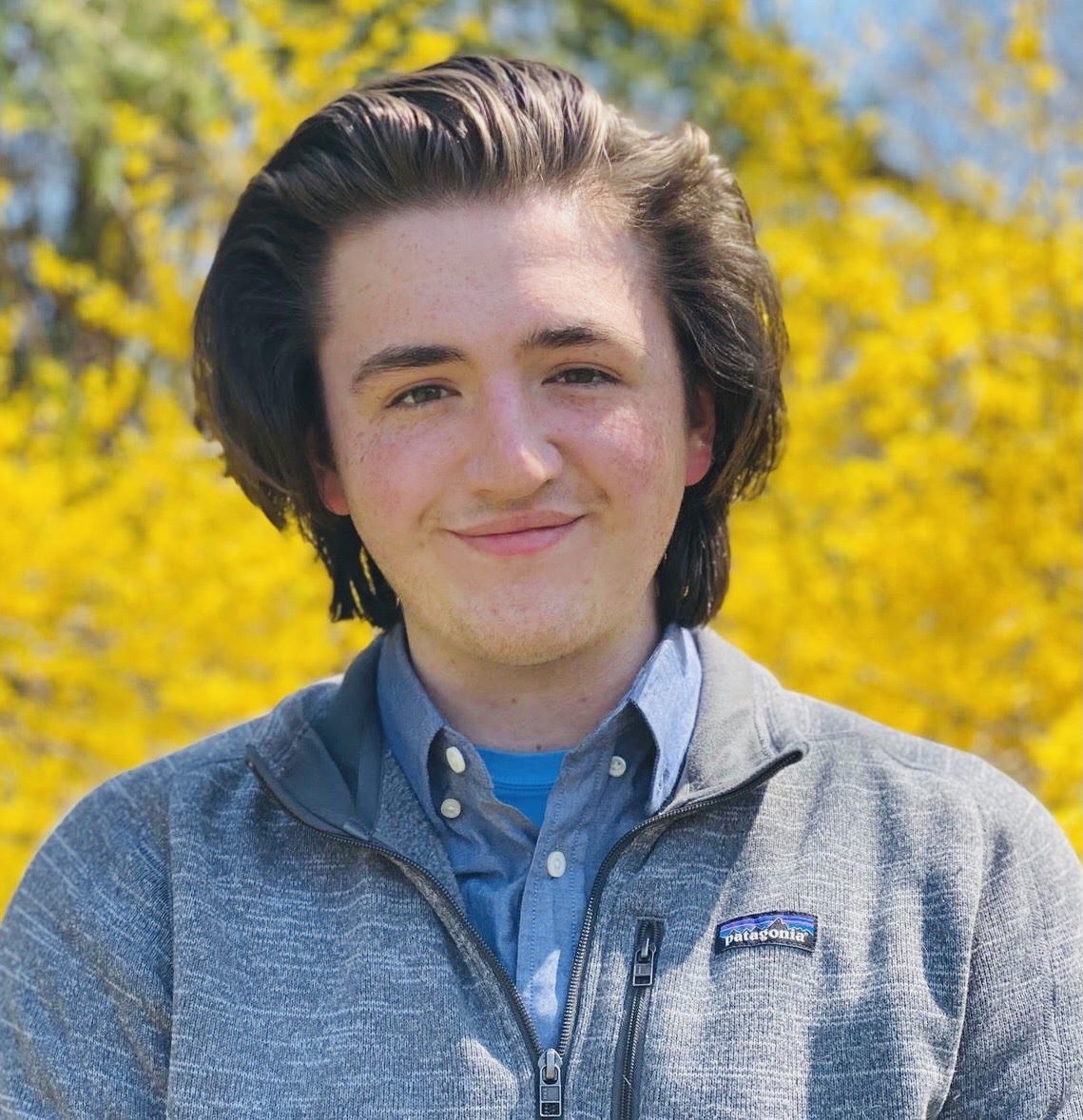 Andrew Valianti is a writer and an aspiring producer-director, and all-around film lover. While writing both features and reviews for the Hollywood Insider, Andrew has focused on the intersection of cinema and politics as they relate to empowering diverse stories and viewpoints. Through both study and practice, Andrew has seen first hand the many ways in which film and media can have a positive and meaningful impact on everyday lives. His personal views align with the Hollywood Insider, as he views journalism as a means to empower and mobilize positive change rather than spread gossip or negativity. He believes that art ignites action and has sought to pursue stories that further this goal.