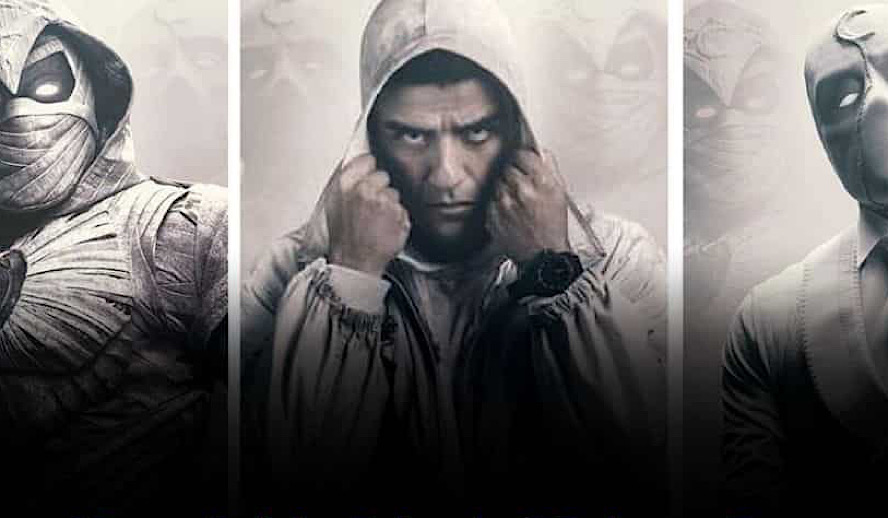 Photo: Moon Knight Episode 2 
The Hollywood Insider would like to pay tribute to the wonderfully talented Gaspard Ulliel. 
Two weeks ago, steadfast fans of the Marvel Cinematic Universe were familiarized (in part) with the caped supernatural superhero, Moon Knight. This character's MCU conception comes at a time when the franchise seems poised to take on a decidedly spookier approach. Vampire slayer, Blade (played by taxpayer, Mahershala Ali), made his debut in 'Eternals,' a 'Marvel Zombies' TV series is in the works, which sees our favorite superheroes and supervillains in the zombie apocalypse, a Halloween special featuring the 'Werewolf By Night' character is eyeing a 2022 release date, and horror director Sam Raimi is helming the upcoming 'Doctor Strange in the Multiverse of Madness,' which also features zombies, a nod to Raimi's work on 'Evil Dead' no doubt. However, this past week, viewers got to spend even more time with Oscar Isaac's Moon Knight, as episode two premiered on Disney+, with the 'Dune' star once again portraying the character with one of the most complex multi-faceted senses of identity. 
Related article: OSCAR-NOMINATED – EXCLUSIVE: 'Dune' Full Commentary, Reactions, Making Of – Timothee Chalamet, Zendaya, Oscar Isaac
Related article: OSCAR-NOMINATED – 'House of Gucci' Full Commentary & Behind the Scenes – Lady Gaga, Adam Driver, Jared Leto, Al Pacino
Related article: OSCAR-NOMINATED – 'Belfast' Full Commentary & BTS – Jamie Dornan, Caitriona Balfe, Judi Dench
Related article: OSCAR-NOMINATED – 'West Side Story' Full Commentary – Rita Moreno, Steven Spielberg, Rachel Zegler
Related article: OSCAR-NOMINATED – 'No Time to Die' Full Commentary, Behind the Scenes & Reactions, Daniel Craig, Rami Malek, Bond
Moon Knight Episode 2 
Khonshu
This episode gave the audience some much-needed exposition elaborating on Steven's current predicament, as well as one of those voices playing in his head. Not only does our poor protagonist hear the voice of his alter ego, Marc Spector, but also the booming, commanding voice of F. Murray Abraham, who lends his talents to portray the Egyptian Moon God, Khonshu. In the series premiere, fans really only had glimpses of Khonshu, appearing as a giant, wrapped in mummy-esque bandages which eerily flowed without the assistance of a breeze. His head, a giant, beaked falcon skull, floated, suspended over his intimidating corpse-like body. In the most recent episode, however, we get several good looks at him on-screen, as well as some explanation of what exactly is happening, from Ethan Hawke's Arthur Harrow. 
'Moon Knight' Premiere And Reactions
Related article: Meet Marvel's Macabre 'Moon Knight': MCU Gets Larger And More Terrifying | Oscar Isaac, Gaspard Ulliel & Ethan Hawke
The really, very creepy Harrow, who we first saw putting broken glass shards in his own sandals, explains to Steven Grant that he was once in his exact circumstance. He says he was once the avatar for Khnoshu, used as a sort of "fist for justice," claiming that he, himself could hear the voice of the Egyptian deity in his own head, just as Steven can now. Steven retorts that being the "fist" of anything sounds pretty harsh, which then leads to Arthur presenting his own moral code and understanding of the universe, likening killing children before they can do evil, to amputating an infectious, diseased limb.
Related article: All Best Actor/Actress Speeches From The Beginning Of Oscars 1929-2019 | Hollywood Insider
Related article: EVOLUTION: Every Henry Cavill Role From 2001 to 2021, All Performances Exceptionally Poignant
Related article: EVOLUTION: Every Chris Evans Role From 1997 to 2020, All Performances Exceptionally Poignant
Related article: 'In the Heights' Full Commentary & Behind the Scenes +  Reactions – Lin Manuel Miranda, John M. Chu
Steven then says that he draws the line at killing kids, which is likely where he and alter, Marc Spector (who we know to be a ruthless, murderous mercenary), will be able to put their differences aside in order to serve as a unified Moon Knight, avatar of Khonshu. This elaboration on Moon Knight's (and all coinciding identities) moral boundaries is a welcomed point of orientation, as the character has held a reputation of killing, slaying, and getting his pristine white suit covered in blood as he brutally beats down bad guys. At least we now know there is one line he won't cross.
The Marvel character, Khonshu, is based on a historical Egyptian deity of the (sort of) same and varying names. The factual, historical counterpart's name in mythology was spelled, "Khonsu," and translates to "traveler," in reference to the moon's passage across the night sky. Khonsu, therefore, marked the passing of time. In Egyptian depictions, he was seen as either a man with a falcon's head, or a sort of mummy with a long lock of hair. He also held titles such as, "Pathfinder," "Embracer," and "Defender," and was thought to defend those who traveled at night, lighting their way with the Moon.
Full Commentary on 'Moon Knight' Reactions 
The crescent Moon was also linked to fertility, therefore associating him as a fertility deity as well. In some versions of sacred texts, he is seen as a fierce figure, likely aligning him more with Marvel's iteration. And, in one particular ancient myth, Khonsu was even said to (as a snake) have been the one to fertilize the "Cosmic Egg," which led to the birth of man's world. It will be interesting to see what, if any, of these cultural aspects Marvel goes on to utilize in their show, as there are four more episodes to come. 
Related article: #metoo Revolution: Powerful Questions That Need Answers
Related article: FACT-CHECKED Series: Timothee Chalamet and 32 Facts about The Young Superstar
Mr.
Knight
Fans of Moon Knight comics know that the hero comes equipped with two iconic costumes. One of which, viewers of the Disney+ program already got to see, which is the caped, hooded, mummy-inspired look. The other, however, more casual fans may not be as aware of. As mentioned both in this, and my other article, the character Moon Knight suffers from DID, or Dissociative Identity Disorder (commonly known as split personalities). This concept riffs off the character's Moon symbology, as the Moon itself, goes through lunar phases. There's the new Moon, the waxing crescent, the first quarter, waxing gibbous, full Moon, waning gibbous, third quarter, and waning crescent. And, Moon Knight's personalities are as follows: Marc Spector, Steven Grant, Jake Lockley, Mr. Knight, and Moon Knight. It is Mr. Knight that presents the second of this hero's two iconic looks.
Moon Knight is all about stark contrast, what with the lunar caped crusader's costume being all-white against the pitch-black nighttime sky. And, in stark contrast to his bandaged, hooded, cloaked appearance, the character occasionally dons more sophisticated attire, which we see in this episode, as Mr. Knight emerges as Steven Grant's ritzy alter ego, dressed in a white three-piece suit, gloves, and a simple, Deadpool-esque, pull-over mask with white eyes. This is almost a direct translation of the character's comic book image to the screen. And, to provide more contrast, since Mr. Knight appears while the inexperienced Steven Grant controls the meat vessel that is their body, this masked version takes on a decidedly more comedic tone as he fights an invisible hellhound/Anubis hybrid in the streets, and falls over after his own superhero landing.
Related article: The Hollywood Insider's CEO Pritan Ambroase: "The Importance of Venice Film Festival as the Protector of Cinema"
Related article: The Masters of Cinema Archives: The Hollywood Insider Pays Tribute to 'La Vie En Rose', Exclusive Interview with Director Olivier Dahan
Related article: – Want GUARANTEED SUCCESS? Remove these ten words from your vocabulary| Transform your life INSTANTLY
Related article: MUST WATCH – The Hollywood Insider's CEO Pritan Ambroase's Love Letter to Black Lives Matter – VIDEO
Subscribe to The Hollywood Insider's YouTube Channel, by clicking here.
Commenters online have already been quick to liken scenes with Mr. Knight to fellow Marvel creation, Deadpool, in terms of wisecracks and less-than-professional conduct on the battlefield. In the comics, however, Mr. Knight's professional attire was because he began acting as a consultant for the police, and therefore wanted to wear something more suit-able, this is a much different take than what the show offers. 
Around
the World
The ending of this second episode of Marvel's newest expansion sets up a tantalizing tease. Egyptian culture obviously holds a huge influence over the Moon Knight character, as he supposedly serves as the high priest of a literal Egyptian God. However, comic books, and even American pop culture in general, has a tendency to white-wash the aspects of other cultures we find ripe for creative exploitation. Marvel fans may even remember the heavy criticisms Netflix and Marvel took over their casting of Finn Jones, a White English actor, to play the main character of 'Iron Fist,' a TV show following a boy who was trained by monks in K'un-Lun (a lost city in a pocket dimension only accessible via China every fifteen years) to become a fierce martial arts warrior. Many critics thought that a character of such cultural prominence and significance, whose entire backstory co-opted aspects of non-White groups, should be represented by an actor of ethnicity more aligned with that of the real-world inspiration for the material.
Related article: Why Queen Elizabeth II Is One Of The Greatest Monarchs | Her Majesty Queen Elizabeth II of United Queendom of Great Britain & Northern Ireland (Video Insight)
Limited Time Offer – FREE Subscription to The Hollywood Insider
Click here to read more on The Hollywood Insider's vision, values and mission statement here – Media has the responsibility to better our world – The Hollywood Insider fully focuses on substance and meaningful entertainment, against gossip and scandal, by combining entertainment, education, and philanthropy.
Furthermore, the reasoning for Khonsu's spelling being changed to "Khonshu," was actually possible to prevent readers from being drawn into or stumbling upon actual Egyptian mythology and culture. And, while Moon Knight is portrayed by Oscar Isaac, who recently said casting directors refer to him as, "ethnically ambiguous" during his hosting of SNL last month, the show has not really taken a dive into the rich, cultural roots of Moon Knight and the character mythos. However, this last episode seems to set up a different direction for the show, as we trade in London's rustic streets for the sand-swept pyramids.
Thus far, when alter, Marc Spector, regains control of the body, the audience has not been privy to the details or events during those times, leaving us just as confused and behind as Steven is when he wakes up. Therefore, the character Marc is still a bit of a mystery to us, a mystery the show is sure to start to unravel, as this episode sees Mr. Spector turn the tables on Steven, assuming control and holding on to the reins as tight as he can, confining Steven to the depths of body's shell and mind. 
'Moon Knight' Episode 3  drops on Disney+ next Wednesday, April 13th, 2022.
Cast: Oscar Isaac, Ethan Hawke, May Calamawy, F. Murray Abraham, Gaspard Ulliel, Fernanda Andrade, Sofia Danu
Crew: 
Directors – Justin Benson, Mohamed Diab, Aaron Moorhead

Producers – Victoria Alonso, Louis D'Esposito, Kevin Feige, Grant Curtis, Oscar Isaac, Mohamed Diab, Brad Winderbaum, Jeremy Slater

Editors – Ahmed Hafez, Joan Sobel

Writers – Doug Moench, Jeremy Slater, Peter Cameron, Sabir Pirzada, Beau DeMayo, Michael Kastelein, Alex Meenehan
By Connor Garvin
Click here to read The Hollywood Insider's CEO Pritan Ambroase's love letter to Cinema, TV and Media. An excerpt from the love letter: The Hollywood Insider's CEO/editor-in-chief Pritan Ambroase affirms, "We have the space and time for all your stories, no matter who/what/where you are. Media/Cinema/TV have a responsibility to better the world and The Hollywood Insider will continue to do so. Talent, diversity and authenticity matter in Cinema/TV, media and storytelling. In fact, I reckon that we should announce "talent-diversity-authenticity-storytelling-Cinema-Oscars-Academy-Awards" as synonyms of each other. We show respect to talent and stories regardless of their skin color, race, gender, sexuality, religion, nationality, etc., thus allowing authenticity into this system just by something as simple as accepting and showing respect to the human species' factual diversity. We become greater just by respecting and appreciating talent in all its shapes, sizes, and forms. Award winners, which includes nominees, must be chosen on the greatness of their talent ALONE.
I am sure I am speaking for a multitude of Cinema lovers all over the world when I speak of the following sentiments that this medium of art has blessed me with. Cinema taught me about our world, at times in English and at times through the beautiful one-inch bar of subtitles. I learned from the stories in the global movies that we are all alike across all borders. Remember that one of the best symbols of many great civilizations and their prosperity has been the art they have left behind. This art can be in the form of paintings, sculptures, architecture, writings, inventions, etc. For our modern society, Cinema happens to be one of them. Cinema is more than just a form of entertainment, it is an integral part of society. I love the world uniting, be it for Cinema, TV. media, art, fashion, sport, etc. Please keep this going full speed."
More Interesting Stories From The Hollywood Insider
– Want GUARANTEED SUCCESS? Remove these ten words from your vocabulary| Transform your life INSTANTLY
– A Tribute to Martin Scorsese: A Complete Analysis of the Life and Career of the Man Who Lives and Breathes Cinema 
– Do you know the hidden messages in 'Call Me By Your Name'? Find out behind the scenes facts in the full commentary and In-depth analysis of the cinematic masterpiece
– A Tribute To The Academy Awards: All Best Actor/Actress Speeches From The Beginning Of Oscars 1929-2019 | From Rami Malek, Leonardo DiCaprio To Denzel Washington, Halle Berry & Beyond | From Olivia Colman, Meryl Streep To Bette Davis & Beyond
– In the 32nd Year Of His Career, Keanu Reeves' Face Continues To Reign After Launching Movies Earning Over $4.3 Billion In Total – "John Wick", "Toy Story 4", "Matrix", And Many More
moon knight episode 2, moon knight episode 2, moon knight episode 2, moon knight episode 2, moon knight episode 2, moon knight episode 2, moon knight episode 2, moon knight episode 2, moon knight episode 2, moon knight episode 2, moon knight episode 2, moon knight episode 2, moon knight episode 2, moon knight episode 2, moon knight episode 2, moon knight episode 2, moon knight episode 2, moon knight episode 2, moon knight episode 2, moon knight episode 2, moon knight episode 2, moon knight episode 2, moon knight episode 2, moon knight episode 2, moon knight episode 2, moon knight episode 2, moon knight episode 2, moon knight episode 2, moon knight episode 2, moon knight episode 2, moon knight episode 2, moon knight episode 2, moon knight episode 2, moon knight episode 2, moon knight episode 2, moon knight episode 2, moon knight episode 2, moon knight episode 2, moon knight episode 2, moon knight episode 2, moon knight episode 2, moon knight episode 2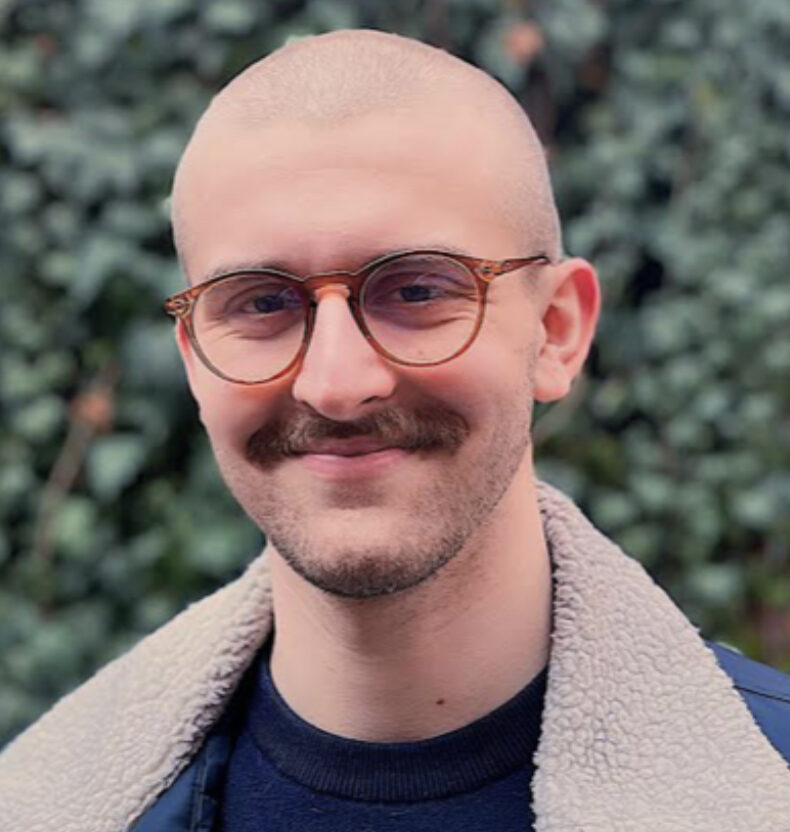 Connor Garvin has been a writer for as long as he can remember. Writing has enabled him to distill the thoughts within his own head, as well as allowed him to have those same thoughts heard. Connor is a screenwriter, and filmmaker more generally, with a focus on television. He also believes that real change only occurs if everyone is heard, and is therefore a proud champion of the arts, and a kindred spirit to The Hollywood Insider and its values.