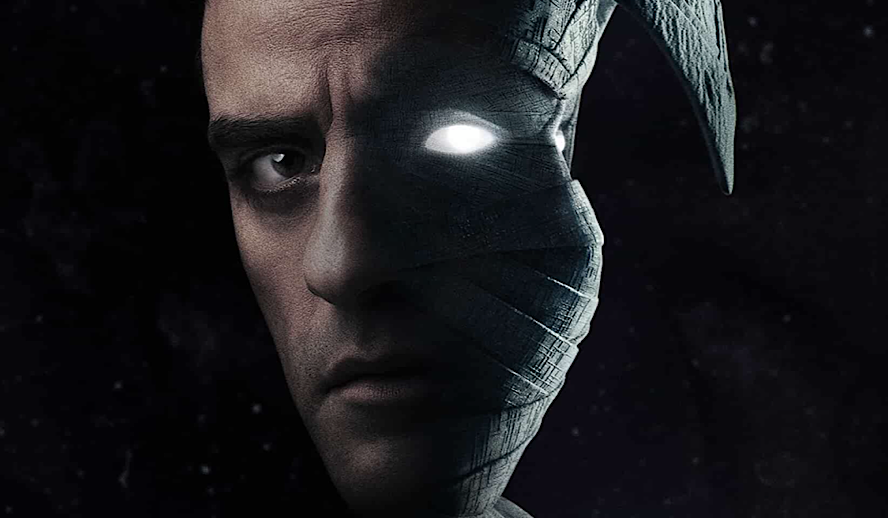 Photo: 'Moon Knight'
The Hollywood Insider would like to pay tribute to the wonderfully talented Gaspard Ulliel. 
Longtime Marvel fans were overjoyed with the anticipated news that the long-canceled Netflix original Marvel series would all be finding a new home on Mickey's Disney+. And, on March 16th, the mouse came through on his word, and 'Daredevil' starring Charlie Cox, 'Jessica Jones' starring Krysten Ritter, 'Luke Cage' starring Mike Colter, 'Iron Fist' starring Finn Jones, 'The Punisher' starring Jon Bernthal, and 'The Defenders' all appeared on the streaming platform. However, fans of those shows likely well remember what set them apart from their larger MCU counterparts (though it's debated whether any of them are even still canon), which was their willingness to depict violence and gore in their programs.
Related article: OSCAR-NOMINATED – EXCLUSIVE: 'Dune' Full Commentary, Reactions, Making Of – Timothee Chalamet, Zendaya, Oscar Isaac
Related article: OSCAR-NOMINATED – 'House of Gucci' Full Commentary & Behind the Scenes – Lady Gaga, Adam Driver, Jared Leto, Al Pacino
Related article: OSCAR-NOMINATED – 'Belfast' Full Commentary & BTS – Jamie Dornan, Caitriona Balfe, Judi Dench
Related article: OSCAR-NOMINATED – 'West Side Story' Full Commentary – Rita Moreno, Steven Spielberg, Rachel Zegler
Related article: OSCAR-NOMINATED – 'No Time to Die' Full Commentary, Behind the Scenes & Reactions, Daniel Craig, Rami Malek, Bond
One episode of 'Daredevil,' spoiler alert, featured Vincent D'Onofrio's Wilson Fisk/Kingpin (who was rather confusingly featured in last year's 'Hawkeye') smashing some poor guy's brains all over the street with a car door. How would shows like these be handled on Disney's family-oriented streaming service? Especially under such a family-oriented company? Were we looking at some kind of '1984'-esque censorship? Well, no. These shows are still as they have always been, gore, profanity, sex, violence, and all. So, Marvel fans were then left wondering how a comic book character as brutal and violent as Marvel's Moon Knight would be handled on-screen, as the 'Moon Knight' TV show would be premiering under the official MCU/Disney banner, released and premiered as Disney content.  
'Moon Knight' Premiere And Reactions
'Moon Knight'
The comics in which he was first introduced, with Marvel Comics' "Werewolf By Night" #32 in August of 1975, saw Moon Knight as a supernatural superhero. He was engaged in the more mystical, more paranormal aspects of Marvel Comics and Marvel lore, having been first featured in a series about a literal werewolf. Content like this has previously been barred from publication under Marvel, but with characters like Doctor Strange, was eventually wholeheartedly embraced. Marvel and DC Comics and their fans have held a longtime rivalry, which is usually a friendly one. However, the two entities always love to rip each other off, as well as accuse the other of doing so. Some content creators for the companies have even admitted to doing such things, with the Marvel character Deadpool being a parody of DC's Deathstroke.
Related article: All Best Actor/Actress Speeches From The Beginning Of Oscars 1929-2019 | Hollywood Insider
Related article: EVOLUTION: Every Henry Cavill Role From 2001 to 2021, All Performances Exceptionally Poignant
Related article: EVOLUTION: Every Chris Evans Role From 1997 to 2020, All Performances Exceptionally Poignant
Related article: 'In the Heights' Full Commentary & Behind the Scenes +  Reactions – Lin Manuel Miranda, John M. Chu
And, it has long been proposed that Moon Knight is, in fact, Marvel's supernatural answer to DC's iconic Batman. Moon Knight is by far Marvel's darkest hero, with a brooding attitude and brutal approach to crime-fighting. It should also be noted that neither character has any superpowers, completely relying on their sheer will, brute strength, and fighting techniques. Moon Knight, though, does have a much more otherworldly quality to him than Batman, having multiple split personalities, and engaging in fighting mystical threats, such as fighting actual zombies, something Batman does not usually do (with the exception of, like, Solomon Grundy. My comic brethren will understand).
Full Commentary on 'Moon Knight' Reactions 
And, while Batman corresponds with someone sitting behind a Batcomputer somewhere, whether that's Alfred or Barbara Gordon or Robin, Moon Knight is in communication with Khonshu, the Egyptian Moon God, a supernatural deity. With this, however, the two may actually arguably be drawn closer together, as it is the main feature of Moon Knight canon, that readers be left to wonder whether their protagonist is actually in communication with spiritual entities, or if he's just mentally unstable – a key question also offered by the Batman mythos. One of the most compelling concepts offered by DC Comics, is that of Batman's psychology. He is a rich White man with all of the resources in the world, and instead, he gallivants through the streets dressed as a creature of the night, beating the hell out of street-level and super-criminals alike. Are these really super-heroes, or psychopaths looking for an excuse for violence? 
Related article: #metoo Revolution: Powerful Questions That Need Answers
Related article: FACT-CHECKED Series: Timothee Chalamet and 32 Facts about The Young Superstar
Batman's concept of self and identity is also something consistently debated, as it seems that billionaire-playboy-philanthropist, Bruce Wayne, is actually the shell, the facade, the fabrication, and the expression of Batman is where the character feels his truest self. These are two, caped anti-heroes with brutal codes of conduct, both with deep-rooted, psychological mental illnesses that shape their constructs of self and reality, and both operate at night, hurling spinning blades shaped like their symbols at their enemies. Moon Knight, however, offers a stark visual contrast to both Batman and the world he inhabits, as his entire costume is colored white.
Therefore, the character, dressed as pale as the moon and silhouetted against its midnight glow as he jumps between buildings, has become an image as iconic for Marvel, as Batman's is for DC, something that the Disney+ show would be smart to capitalize on, as Batman is one of the most successful and recognizable pop culture characters of all time. For context, the recently-released Matt Reeves-helmed 'The Batman,' starring Robert Pattinson, has made over 500 million dollars worldwide, as of March 17th, 2022. 
Depiction of D.I.D. 
As mentioned earlier, one of the key elements of Moon Knight's character is that he suffers from multiple personalities. While the first episode does not directly mention it, the disorder the character is thought to have, is specifically, DID. DID stands for Dissociative Identity Disorder, also called multiple personality disorder, and has been a mental illness ripe for storytellers to exploit, with many comic books, TV, and film characters suffering from versions of it, from DC's Doom Patrol's Jane to M. Night Shyamalan's 'Split' and the sequel, 'Glass.' DID has been shrouded by a cloud of controversy in the medical community, as it is officially included on the DSM-5 (Diagnostic and Statistical Manual of Mental Disorders, Fifth Edition), therefore delineating it as a dissociative disorder by the comprehensive guide to mental illness, but some professionals still claim it is not a valid diagnosis and is not actually medically real.
Related article: MUST WATCH – The Hollywood Insider's CEO Pritan Ambroase's Love Letter to Black Lives Matter – VIDEO
Subscribe to The Hollywood Insider's YouTube Channel, by clicking here.
Regardless, despite not explicitly stating so, it seems 'Moon Knight' may be poised to tackle it anyway. In the series premiere, we see Oscar Isaac expertly portray a character struggling to hold his world together as he hears voices in his own head, and straps himself to his own bed in an effort to keep his other personalities at bay. This episode also serves as a refreshing take on the "origin story" introduction, as the audience is thrown directly into the mystery and confusion with identity, Steven Grant, as a proxy. This facet of the protagonist's identity is totally unaware of the greater goings ons, that his other counterparts are participating in, thus a fish completely out of water, grappling to understand, just like the audience.
With the end of this first episode, we can expect to see more of Steven's personalities in the next episode. In the comics, he is equipped with four, the hero Moon Knight, Steven Grant, Marc Spector, and Jake Lockley. How the show handles so many different versions of one character will be interesting to see, and allow Mr. Isaac to show off those acting chops that 'Star Wars' so shamefully wasted. Furthermore, a character study like this, with the same face but many identities, is a refreshing take on the concept, in a world so abuzz with multiverse content, from 'Everything Everywhere All at Once,' to 'Loki,' to 'Doctor Strange in the Multiverse of Madness' – and even DC's upcoming 'The Flash.' 
Spooky MCU
The MCU has thankfully left its Infinity Saga in the past. And after ten years of telling the story of six little, rainbow-colored stones, I'm glad to move on to something else, even with the losses of (spoiler alerts) Iron Man, Black Widow, and Captain America. However, this phase of the MCU is already feeling saturated. It looks as though we are entering Marvel's Multiverse Saga, as Loki and his female counterpart unleashed free will and therefore, the multiverse, allowing us to see variants of our favorite characters. The multiverse in Marvel was something already mentioned on-screen way back in 2019, with 'Spider-Man: Far from Home,' and has been included and toyed with, in everything from 'WandaVision' to the aforementioned 'Loki' to 'Spider-Man: No Way Home,' 'What If…?' and the next Doctor Strange movie, which promises to fully dive headfirst into the idea.
Related article: Why Queen Elizabeth II Is One Of The Greatest Monarchs | Her Majesty Queen Elizabeth II of United Queendom of Great Britain & Northern Ireland (Video Insight)
Limited Time Offer – FREE Subscription to The Hollywood Insider
Click here to read more on The Hollywood Insider's vision, values and mission statement here – Media has the responsibility to better our world – The Hollywood Insider fully focuses on substance and meaningful entertainment, against gossip and scandal, by combining entertainment, education, and philanthropy.
The first Doctor Strange film, in 2016, starring Benedict Cumberbatch, was actually one of my favorite MCU installments, offering a side previously unseen in this cinematic universe, with its near-psychedelic fractal displays of magic and sorcery. Doctor Strange, inspired by actor Vincent Price, whose haunting voice was responsible for delivering the chilling monologue in Michael Jackson's hit, 'Thriller,' is also one of my favorite characters in general. His macabre aesthetic and lore, based in a creepy old mansion nestled in the hustle-bustle of New York City, while fighting demons and monsters with his spells and red cape absolutely resonated with me. 
I'm a fan of the creepy, the spooky, the horrifying, having grown up on 'The Munsters,' 'Dracula,' 'Creature from the Black Lagoon,' and so forth. And so, when I heard that my Marvel Comics representation of the supernatural, the demonic, the paranormal, and the mystical would now have his hands full with the multiverse, for the time being, I was a little let down. However, despite not utilizing the character that perfectly encapsulates all of this, Marvel seems like they are fast at work laying the tracks to expand their storytelling into a much more haunting one. 'Moon Knight' has already given us a zombified Anubis monster, as well as a mummy-like costume for an Egyptian-inspired character, and Disney+ will be gifting fans with a Halloween special featuring the 'Werewolf By Midnight' character, whose comic book run Moon Knight first appeared in.
Related article: The Hollywood Insider's CEO Pritan Ambroase: "The Importance of Venice Film Festival as the Protector of Cinema"
Related article: The Masters of Cinema Archives: The Hollywood Insider Pays Tribute to 'La Vie En Rose', Exclusive Interview with Director Olivier Dahan
Related article: – Want GUARANTEED SUCCESS? Remove these ten words from your vocabulary| Transform your life INSTANTLY
Furthermore, Marvel's resident vampire slayer, Blade (this time played by the taxpayer, Mahershala Ali), was also teased at the end of (spoiler alert) 'Eternals,' and is also rumored to make an appearance in the Halloween special, slated for later this year. With a franchise that has been going nonstop since 2008, fresh takes, concepts, stories, and ideas are necessary to keep an audience attached, and Marvel's 'Moon Knight,' seems like a promising introduction to a decidedly spookier side of the MCU, one that I am incredibly hopeful and excited for – even if the CGI for episode one was truly God-awful. Like, some of the worst I've ever seen. 
Still, though, you should tune in for the next episode of 'Moon Knight' releasing on Disney+, April 6th, 2022. 
Cast: Oscar Isaac, Ethan Hawke, May Calamawy, F. Murray Abraham, Gaspard Ulliel, Fernanda Andrade, Sofia Danu
Crew: 
Directors – Justin Benson, Mohamed Diab, Aaron Moorhead

Producers – Victoria Alonso, Louis D'Esposito, Kevin Feige, Grant Curtis, Oscar Isaac, Mohamed Diab, Brad Winderbaum, Jeremy Slater

Editors – Ahmed Hafez, Joan Sobel

Writers – Doug Moench, Jeremy Slater, Peter Cameron, Sabir Pirzada, Beau DeMayo, Michael Kastelein, Alex Meenehan
By Connor Garvin
Click here to read The Hollywood Insider's CEO Pritan Ambroase's love letter to Cinema, TV and Media. An excerpt from the love letter: The Hollywood Insider's CEO/editor-in-chief Pritan Ambroase affirms, "We have the space and time for all your stories, no matter who/what/where you are. Media/Cinema/TV have a responsibility to better the world and The Hollywood Insider will continue to do so. Talent, diversity and authenticity matter in Cinema/TV, media and storytelling. In fact, I reckon that we should announce "talent-diversity-authenticity-storytelling-Cinema-Oscars-Academy-Awards" as synonyms of each other. We show respect to talent and stories regardless of their skin color, race, gender, sexuality, religion, nationality, etc., thus allowing authenticity into this system just by something as simple as accepting and showing respect to the human species' factual diversity. We become greater just by respecting and appreciating talent in all its shapes, sizes, and forms. Award winners, which includes nominees, must be chosen on the greatness of their talent ALONE.
I am sure I am speaking for a multitude of Cinema lovers all over the world when I speak of the following sentiments that this medium of art has blessed me with. Cinema taught me about our world, at times in English and at times through the beautiful one-inch bar of subtitles. I learned from the stories in the global movies that we are all alike across all borders. Remember that one of the best symbols of many great civilizations and their prosperity has been the art they have left behind. This art can be in the form of paintings, sculptures, architecture, writings, inventions, etc. For our modern society, Cinema happens to be one of them. Cinema is more than just a form of entertainment, it is an integral part of society. I love the world uniting, be it for Cinema, TV. media, art, fashion, sport, etc. Please keep this going full speed."
More Interesting Stories From The Hollywood Insider
– Want GUARANTEED SUCCESS? Remove these ten words from your vocabulary| Transform your life INSTANTLY
– A Tribute to Martin Scorsese: A Complete Analysis of the Life and Career of the Man Who Lives and Breathes Cinema 
– Do you know the hidden messages in 'Call Me By Your Name'? Find out behind the scenes facts in the full commentary and In-depth analysis of the cinematic masterpiece
– A Tribute To The Academy Awards: All Best Actor/Actress Speeches From The Beginning Of Oscars 1929-2019 | From Rami Malek, Leonardo DiCaprio To Denzel Washington, Halle Berry & Beyond | From Olivia Colman, Meryl Streep To Bette Davis & Beyond
– In the 32nd Year Of His Career, Keanu Reeves' Face Continues To Reign After Launching Movies Earning Over $4.3 Billion In Total – "John Wick", "Toy Story 4", "Matrix", And Many More
moon knight, moon knight, moon knight, moon knight, moon knight, moon knight, moon knight, moon knight, moon knight, moon knight, moon knight, moon knight, moon knight, moon knight, moon knight, moon knight, moon knight, moon knight, moon knight, moon knight, moon knight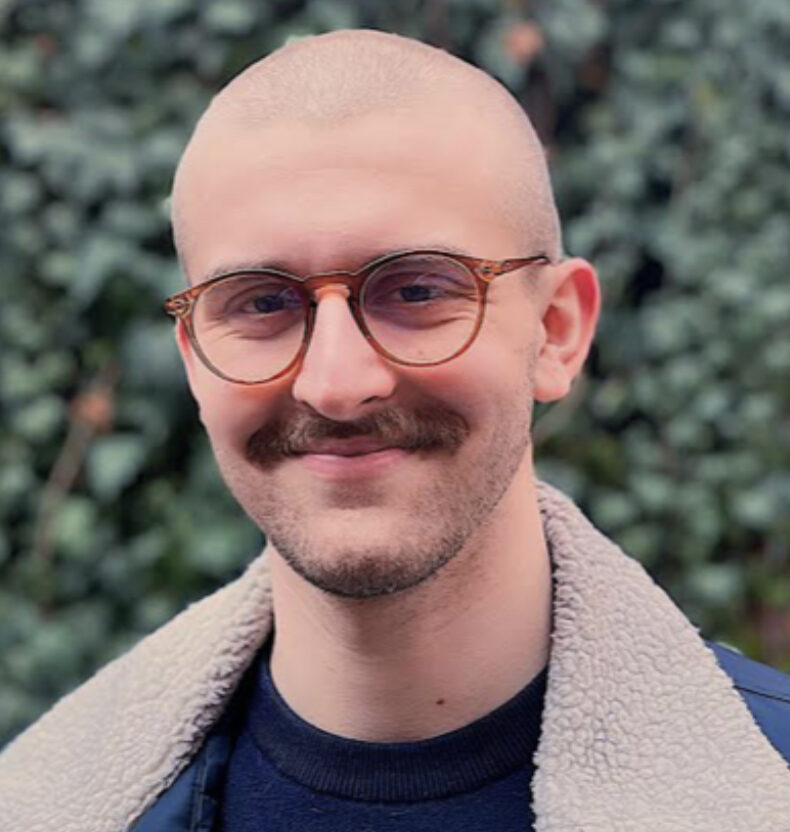 Connor Garvin has been a writer for as long as he can remember. Writing has enabled him to distill the thoughts within his own head, as well as allowed him to have those same thoughts heard. Connor is a screenwriter, and filmmaker more generally, with a focus on television. He also believes that real change only occurs if everyone is heard, and is therefore a proud champion of the arts, and a kindred spirit to The Hollywood Insider and its values.