Video Version of this Article
Photo: Mattel
Online Shopping? That Will Never Last.
When we look back and perform the autopsies of so many famous companies that did not survive the wrath of the new millennium, quite often it is very easy to point to what it was that killed them: online shopping. Once upon a time when Jeff Bezos was just a nerd with a bookstore in his garage and it took 10-14 days to get something you ordered online and maybe it would show up, massive storefronts were all the rage. Shopping in stores and waiting in lines for much-anticipated items were once just the way things were done, long before we ever knew any other option could possibly exist. 
Things to do: 
Click here to read more on

The Hollywood Insider's

vision, values and mission statement here – Media has the responsibility to better our world –

The Hollywood Insider

fully focuses on substance and meaningful entertainment, against gossip and scandal, by combining entertainment, education, and philanthropy.
Mattel, the toy and board game producer behind such mainstay hits like Barbie and Hot Wheels, was just another one of these companies reliant upon storefronts to sell their goods. Through a strategic partnership with these brick-and-mortar establishments, Mattel, and its chief competitor Hasbro, had a nice thing cooking. All of this would soon come crashing down hard with the advent and success of online retail, as Mattel found themselves woefully unprepared for this turning of the tide. 
As the 2000s went on and entertainment moved to a far more digitally dominated space, Mattel sat back like many other companies and saw the shifting landscape as a "fad" that certainly would not last. They continued to operate as if things would swing back in their favor to the more traditional model of people buying their Barbies and Hot Wheels at the local Toys R' Us. After all, whether by their hubris or because of past success, they saw themselves as having had a track record under their old model for financial success. To put it lightly, they were sorely mistaken. Mattel continued to focus on its core brands of Barbie and Hot Wheels but was missing out big time in the shifting cultural landscape that Hasbro had embraced. With the announced bankruptcy of their longtime partner and collaborator Toys R' Us in 2017, Mattel seemed doomed to the same fate if they did not adapt to the modern-day ASAP. 
Related article: MUST WATCH – The Hollywood Insider's CEO Pritan Ambroase's Love Letter to Black Lives Matter – VIDEO
Related article: Why Queen Elizabeth II Is One Of The Greatest Monarchs | Her Majesty Queen Elizabeth II of United Queendom of Great Britain & Northern Ireland (Video Insight)
Related article: All Best Actor/Actress Speeches From The Beginning Of Oscars 1929-2019 | Hollywood Insider
A Change in Strategy Right in the Nick of Time 
One of the core inflection points many point to in the shifting tides of the past 20 years is the different ways companies approach licensing their material. I've written before about how merely licensing your content as opposed to producing and distributing it is often the death knell for a production company or studio but the opposite is true for say, a toy company. Hasbro was very wise to this and ahead of the curve, licensing their incredibly popular toys (perhaps you've heard of them?) Transformers to be made into feature-length films in Hollywood. An interesting move at the time and depending on your opinion of those films, maybe an unnecessary maneuver altogether, but Hasbro had the incredible foresight to make themselves an absolute crap ton of money by not even having to lift a robotic finger. Opening up this additional licensing revenue stream for them was a total no-brainer. Being able to profit off of your own product that you will then in turn end up selling a ton of more product of, how could you possibly say no? Well, Mattel did. 
Mattel kept quiet while all of this was going on, even though they controlled some of the most valuable I.P. in the game with their core Hot Wheels and Barbie brands, while also having the rights to toys like "He-Man and the Masters of the Universe" and the American Girl Doll series. Mattel again considered this a blip on the radar and continued trying to do their business the old-fashioned way. 
Attitude Reflects Leadership
In 2018, Mattel was faced with a very challenging inflection point. They were tanking, losing in every way to their competition, and seemingly over a barrel after the closure of every Toys R' Us. They needed to make a change and found the leader they needed in Ynon Kreiz to come in and take over as CEO of the famous brand. Kreiz, whose background was in the film and television space, seemed to be the absolute perfect fit for a company that needed a wake-up call to jolt them into the 21st century. 
Related video: EVOLUTION: Every Tom Cruise Role From 1981 to 2021, All Performances Exceptionally Poignant
Related article: A Tribute to Johnny Depp: The Actor and Musician Who Defined Range
Related video: EVOLUTION: Every Johnny Depp Role From 1984 to 2020, All Performances Exceptionally Poignant
Related article: A Tribute to the Hero & President Volodymyr Zelenskyy: Comedian/Actor, Ukraine's President and Heroic Leader
Having run FOX Kids Studios UK, Endemol, and most recently before joining Mattel, Maker Studios, Kreiz was perfectly positioned to help turn Mattel back into a winner. Using his business acumen, previous experience, and frankly, a strong amount of common sense, Kreiz shifted gears of the company and began following the blueprint of Hasbro by licensing out Mattel brands to make film and television content based on their products. Most notably the upcoming Margot Robbie starring 'Barbie' film that continues to add impressive cast members seemingly every day, and the 'Hot Wheels' feature film that will be made by Warner Brothers. These moves to embrace the success and brand recognition of their products were a huge turning point in getting the company back on track. 
Also worth highlighting is how the company embraced other aspects of our modern-day entertainment. The Hot Wheels "rocket league" video game is an incredibly successful game reflective of the digital content and "new" version of toys kids want to play with. By continuing to license out their different brands, the company is utilizing their own kind of self-aware advertising in which their products become synergized with every aspect of the content. 
Related video: Full Commentary – Cast & Crew Spills Secrets on Making of 'Elvis' | In-Depth Scoop | Austin Butler
Related video: Full Rendezvous At the Premiere of 'Elvis' with Reactions from Stars | Austin Butler, Baz Luhrmann
Related video: Come Behind The Scenes of 'Elvis' | Austin Butler, Tom Hanks and Baz Luhrmann
Embracing the Moment
Not only has the company been able to flip the script on its bottom line profitably by embracing modern times, but Mattel has also put itself squarely in the dialogue of representation. Leaning into the products they have, Mattel has made themselves both culturally aware and relevant through their new portrayals of the infamous Barbie character. Barbie, much to the dismay of a bunch of weirdos online, is no longer just the white-skinned and blonde-haired doll of our past (a lot has changed since 1959.) Barbie, now, can be anyone.
A simple, but effective message I believe for so many out there, Barbie is portrayed in every possible human form now. There are Black Barbies, Asian Barbies, and Gender Neutral Barbies. The company has done a nice job of embracing the much-needed and meaningful change of our modern day. It may feel like a small fix, but if it can impact anyone's life, that fix is worth it. Mattel has also reached out to and collaborated with important modern icons like Naomi Osaka to create their own signature Barbies. A really important further step in the right direction for the company really didn't make too many changes since 1959. 
Related article: The Hollywood Insider's CEO Pritan Ambroase: "The Importance of Venice Film Festival as the Protector of Cinema"
Related article: The Masters of Cinema Archives: The Hollywood Insider Pays Tribute to 'La Vie En Rose', Exclusive Interview with Director Olivier Dahan
Related article: – Want GUARANTEED SUCCESS? Remove these ten words from your vocabulary| Transform your life INSTANTLY
Mattel – To Infinity…And Beyond? 
Alright, that was super lame and on the nose, but is a part of the future story of the brand. Under the guidance and leadership of Kreiz, Mattel did not just survive that turbulent 2018 but finds itself primed for incredible future success in the years to come. They secured an exclusive deal with Disney to produce the very popular Baby Yoda dolls from 'The Mandalorian' and have an overall licensing deal with Disney to create all of the toys for any Disney movie or television show to come. 
With such strong business leadership at the helm, Mattel seems poised to be around and in our lives for a long time to come. 
By Mark Raymond 
Click here to read The Hollywood Insider's CEO Pritan Ambroase's love letter to Cinema, TV and Media. An excerpt from the love letter: The Hollywood Insider's CEO/editor-in-chief Pritan Ambroase affirms, "We have the space and time for all your stories, no matter who/what/where you are. Media/Cinema/TV have a responsibility to better the world and The Hollywood Insider will continue to do so. Talent, diversity and authenticity matter in Cinema/TV, media and storytelling. In fact, I reckon that we should announce "talent-diversity-authenticity-storytelling-Cinema-Oscars-Academy-Awards" as synonyms of each other. We show respect to talent and stories regardless of their skin color, race, gender, sexuality, religion, nationality, etc., thus allowing authenticity into this system just by something as simple as accepting and showing respect to the human species' factual diversity. We become greater just by respecting and appreciating talent in all its shapes, sizes, and forms. Award winners, which includes nominees, must be chosen on the greatness of their talent ALONE.
I am sure I am speaking for a multitude of Cinema lovers all over the world when I speak of the following sentiments that this medium of art has blessed me with. Cinema taught me about our world, at times in English and at times through the beautiful one-inch bar of subtitles. I learned from the stories in the global movies that we are all alike across all borders. Remember that one of the best symbols of many great civilizations and their prosperity has been the art they have left behind. This art can be in the form of paintings, sculptures, architecture, writings, inventions, etc. For our modern society, Cinema happens to be one of them. Cinema is more than just a form of entertainment, it is an integral part of society. I love the world uniting, be it for Cinema, TV, media, art, fashion, sport, etc. Please keep this going full speed."
More Interesting Stories From The Hollywood Insider
– Want GUARANTEED SUCCESS? Remove these ten words from your vocabulary| Transform your life INSTANTLY
– A Tribute to Martin Scorsese: A Complete Analysis of the Life and Career of the Man Who Lives and Breathes Cinema 
– Do you know the hidden messages in 'Call Me By Your Name'? Find out behind the scenes facts in the full commentary and In-depth analysis of the cinematic masterpiece
– A Tribute To The Academy Awards: All Best Actor/Actress Speeches From The Beginning Of Oscars 1929-2019 | From Rami Malek, Leonardo DiCaprio To Denzel Washington, Halle Berry & Beyond | From Olivia Colman, Meryl Streep To Bette Davis & Beyond
– In the 32nd Year Of His Career, Keanu Reeves' Face Continues To Reign After Launching Movies Earning Over $4.3 Billion In Total – "John Wick", "Toy Story 4", "Matrix", And Many More
mattel, mattel, mattel, mattel, mattel, mattel, mattel, mattel, mattel, mattel, mattel, mattel, mattel, mattel, mattel, mattel, mattel, mattel, mattel, mattel, mattel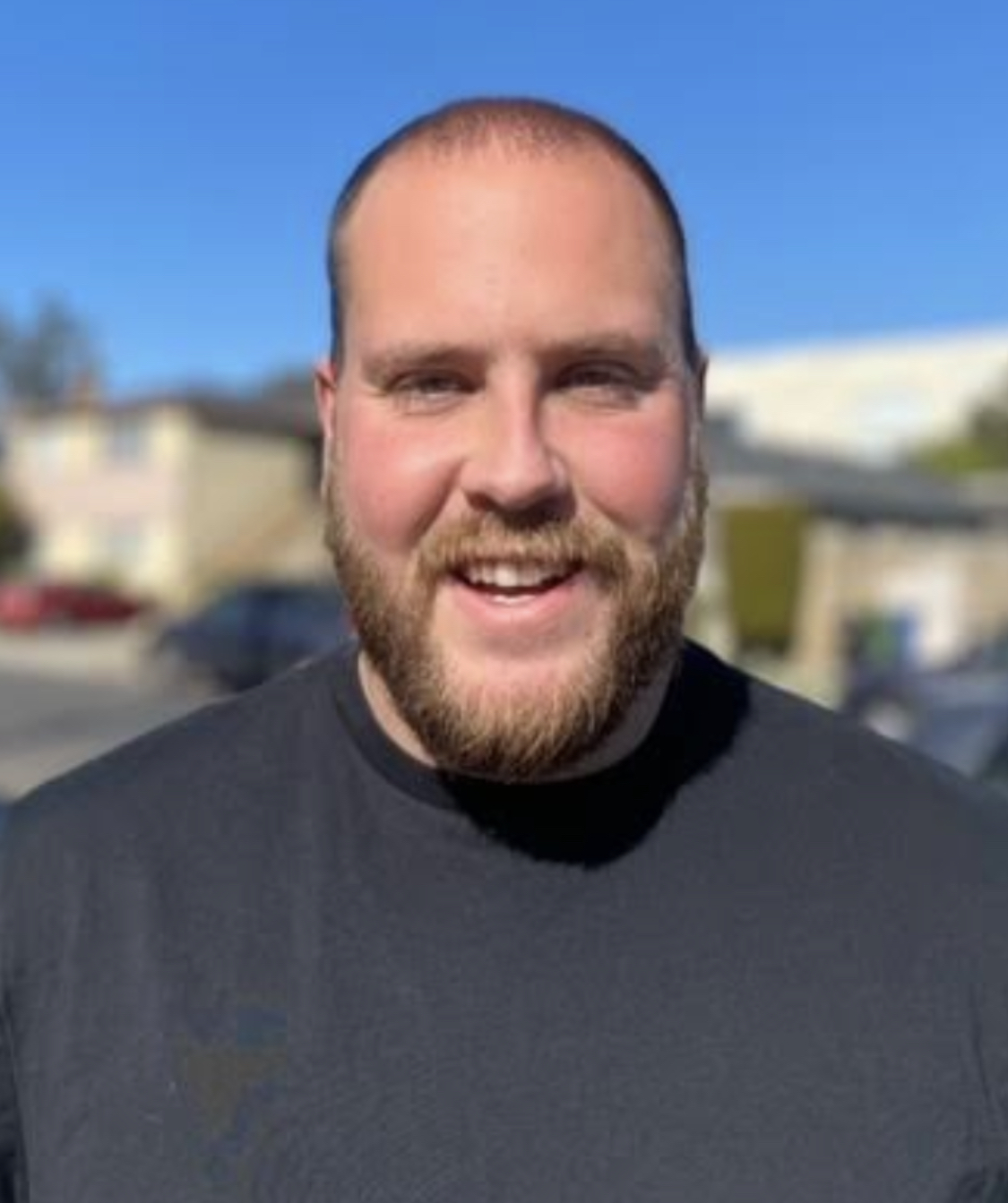 Mark Raymond is a writer and screenwriter who believes himself to be the only person desiring to work in film who originated in New York and currently resides in Los Angeles. Mark was inspired to write from a young age and has always desired to connect and uplift others through his work, as those that motivated him did for him. Mark feels very strongly that the world could use a lot more positivity and optimism, and is therefore very aligned to the mission of The Hollywood Insider to not spread hate or gossip, but instead to build each other up and shine a positive light on anyone bold enough to put their heart and soul into a piece of art. In his writing, Mark aims to use his signature wit to highlight the severity of the more serious and pressing issues of our time, to shine a beacon of light through the darkness. A devoted ally to all, he seeks to inspire and use his platform to give a voice to the voiceless and let his readers know that while everything may not be great right now, one day it can and will be.