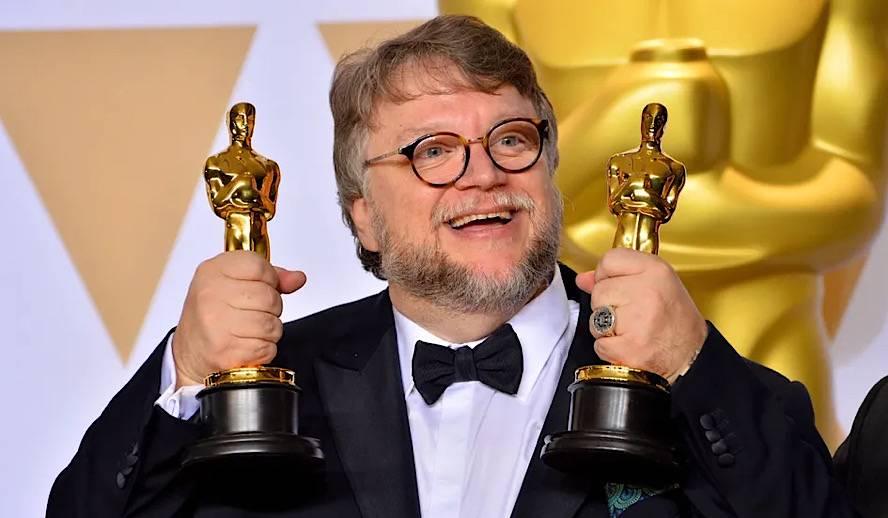 Video Version of this Article
Photo: Guillermo Del Toro/FeatureFlash Photo Agency/Shutterstock
If we, as fans of art and creativity in storytelling, consider an artist's most invaluable asset to be the singularity of their artistic vision, then Oscar-winning filmmaker Guillermo del Toro should universally be thought of as one of the finest artists working in the medium of Cinema today. As James Cameron put it in del Toro's book 'Guillermo del Toro Cabinet of Curiosities: My Notebooks, Collections, and Other Obsessions', "There is no one out there on the film landscape to even compare him to, and in fact, describing him merely as a filmmaker is far too limiting". The Mexican auteur's identity as a cinematic storyteller is in truth, more akin to a kind of fearlessly benevolent, meticulous, web-spinning conjurer of dark magic and raw humanity, than it is to a traditional writer-director. 
Things to do: 
Click here to read more on

The Hollywood Insider's

vision, values and mission statement here – Media has the responsibility to better our world –

The Hollywood Insider

fully focuses on substance and meaningful entertainment, against gossip and scandal, by combining entertainment, education, and philanthropy.
In the last thirty years since his feature-length debut 'Cronos' was released in 1993, del Toro has been writing, designing, and directing a steady succession of masterfully crafted, critically adorned works in his preferred genres of horror, fantasy, action, comic book, and noir. In the coming months, both del Toro's stop-motion animated 'Pinnochio' and his horror anthology series 'Cabinet of Curiosities' (clearly a concept he is enamored with), will premiere on Netflix. So as a result, now seemed as good a time as any to write a brief tribute to the modern master of monster's stupendous career, and his ongoing mission as an artist, filmmaker, and a steadfast champion of the power of Cinema.
Related article: Guillermo del Toro's 'At The Mountains of Madness': A Film Adaptation Worth Fighting For
Related article: 'Pinocchio' Vs. 'Pinocchio': Multiple Adaptations of the Beloved Fairytale Hit Screens in 2022
Related video: 'Nightmare Alley' Premiere & Reactions – Bradley Cooper, Cate Blanchett, Rooney Mara, Guillermo
Young Frankenstein
One day when Guillermo del Toro was a young child, his father, who worked as a car salesman in his hometown of Guadalajara, actually ended up winning the lottery. This miraculous event transformed his family's previously middle-class financial status, quite literally overnight. One of the purchases that del Toro's father made with his newfound wealth was a private home library, fully-stocked with classic works of literature, both fiction and non-fiction, as well as numerous academic textbooks that covered everything from the history of art, Cinema, biology, myths, fairy tales, and virtually every other major subject matter that del Toro would later become obsessed with.
He was a quiet, introspective kid, who found that comics, horror novels, and genre movies, spoke to his inner life more truthfully than anything else. From the lovable, damaged crew of creatures in 'Hellboy', to the melancholic, deeply lonely ghosts of 'Crimson Peak', one can draw a direct connection to any point in the horror master's filmography, to a childhood that he spent feeling profoundly misunderstood by the world that surrounded him, and finding empathy and companionship with monsters. He's said that he has always identified with Mary Shelly's 'Frankenstein' as a character more than any other creation in fiction. 
Related article: Latinx Representation in Cinema: A Brief History of the Overlooked
Related article: MUST WATCH – The Hollywood Insider's CEO Pritan Ambroase's Love Letter to Black Lives Matter – VIDEO
Related article: Why Queen Elizabeth II Is One Of The Greatest Monarchs | Her Majesty Queen Elizabeth II of United Queendom of Great Britain & Northern Ireland (Video Insight)
Related article: All Best Actor/Actress Speeches From The Beginning Of Oscars 1929-2019 | Hollywood Insider
Del Toro was predominantly raised by his devout Catholic grandmother. He attributes this intense period of strict, puritanical adolescence to informing his perspective on the concept of monsters as empathetic, saint-like figures of redemption in his mind. In interviews over the years, del Toro has remarked on how he found a legitimate kinship, and a sense of understanding of himself and the world, through the metaphor of monsters as projections of our flaws, frailties, and anxieties as human beings. Del Toro's idiosyncratic perspective was forged in the crucible of his childhood, and echoes throughout his work.
Related article: The Hollywood Insider's CEO Pritan Ambroase: "The Importance of Venice Film Festival as the Protector of Cinema"
Related article: The Masters of Cinema Archives: The Hollywood Insider Pays Tribute to 'La Vie En Rose', Exclusive Interview with Director Olivier Dahan
Related article: – Want GUARANTEED SUCCESS? Remove these ten words from your vocabulary| Transform your life INSTANTLY
Guillermo Del Toro – Notebooks and Collections
His collection of leatherbound notebooks have become objects of fascination for del Toro fans. The pages of these famous hand-drawn volumes are bursting at the stitches with unbridled imagination and knowledge. The gorgeous felt pen sketching, diagramming, and lyrical note-taking, closely resembles the scattered but precise style of Leonardo Da Vinci's iconic notebooks. But for del Toro himself, they function more as totemic objects of tribute to the fantastical imagination of the child that he once was. Del Toro's belief in collecting, creating, and surrounding himself with beautiful objects and works of art that inspire his inner child, was manifested in the creation of his personal workplace: a museum-like labyrinth of a home he calls Bleak House. Inside, multiple libraries teeming with novels and textbooks, secret passages, and rooms decorated with wall-to-wall artwork and life-size models of horror and fantasy iconography, awaits. Entering Bleak House is virtually the same as stepping into a 3-dimensional projection of del Toro's mind. 
Related article: Childhood Movies We Want to See Remade By Auteurs – 'Matilda', 'Snow White', 'Holes', and More
Related video: George Miller Spills Secrets on Making of '3000 Years of Longing' | In Depth Scoop
The Sympathetic Monster
'Pan's Labyrinth' is, rightfully, one of del Toro's most beloved and acclaimed masterpieces. But 'Pan's' lesser-seen sister film, 'The Devil's Backbone' is his first truly monumental, auteurist achievement. This 2003 ghost story set in a remote Spanish orphanage for young boys, sees del Toro coming into his own as a world-class image maker, mastering the design components of makeup, effects, lighting, and production design. It's also where he begins to flesh out his most prevalent thematic motif, the sympathetic monster. In this case, the tragic "monster" of choice appears in the form of the ghost boy named Santi, whose spirit lingers on in the same cracked and fragile form in which it left this plane of existence. The image of a trickle of blood slowly floating out of Santi's cracked, porcelain-like forehead, is a haunting evocation of del Toro's overarching, animating principle of humanizing monsters in his films. 
Related Article: Roberto Benigni in 'Pinocchio': Matteo Garrone's Daring New Interpretation of a Fairytale Classic
Related Article: The Disneyfication Problem: Disney Repeatedly Plagiarizes By Decimating Source Material And Stealing Others Work
Greatest Hits
The troll market sequence from 'Hellboy II' alone is a stunning aesthetic showcase. In this single set piece, this comic book sequel pulls off a more baroque feat of creature design and set creation than other artistically-minded filmmakers manage to pack into entire films. Even a movie that was ostensibly a for-hire directing job for del Toro like 'Blade 2', is still dripping with his unmistakable, hyper-detailed gothic art style, which permeates every corner of the frame. A comprehensive collection of all the best images found in del Toro movies, would fill the towering walls of an endless corridor.
But a few images that would most definitely be included in the collection would be: the oversized bomb that drops from the raining heavens straight into the orphanage courtyard in 'The Devil's Backbone', the gorgeous and calamitous plant monster that springs from the New York City sewers and explodes into an emerald wave of vegetation in 'Hellboy II: The Golden Army'; young Miko in her blue dress running from a titanic Kaiju down a crumbling city street in 'Pacific Rim'; Elisa and the amphibian man embracing as the water rushes out of the bathroom in 'The Shape of Water'; and of course, the iconic image of Ophelia standing before the grand, bisected trunk of the toads' tree in 'Pan's Labyrinth. And, rest assured, the list could go on and on. 
Related Article: 'Bodies, Bodies, Bodies:' The New A24 Horror Comedy is Killer
Related Article: Top 10 Kiwi Movies and TV Shows on Netflix: From The Land of Sheep and Hobbits
A Cinephile's Cinephile
In addition to being one of the modern masters of filmmaking, del Toro also occupies the same rarified air as the likes of Martin Scorsese, in terms of his incredibly erudite and diverse knowledge of cinematic history, paired with his unique facility for insightful, yet accessible film scholarship. He is a filmmaker who, even after thirty years working at nearly every level of the film industry, hasn't lost a single ounce of childlike passion and wonder for the transportive quality of the medium in which he operates.That's not even mentioning the numerous amount of critically-acclaimed projects that del Toro has produced over the years, and thus the growing list of promising young genre filmmakers, like Andres Muschietti and Andre Ovredal, for whom he has provided a rare and coveted platform for their stories to be made. Guillermo del Toro is an exceptional creative force, and a giant in the international cinematic community. But, perhaps his most admirable quality is how he is somehow both generous with his knowledge of cinematic history and artistic philosophy, and is spectacularly gifted at synthesizing his wide breadth of knowledge into the creation of an oeuvre, and a cinematic style, that is all his own. 
By Dillon Goss-Carpenter
Click here to read The Hollywood Insider's CEO Pritan Ambroase's love letter to Cinema, TV and Media. An excerpt from the love letter: The Hollywood Insider's CEO/editor-in-chief Pritan Ambroase affirms, "We have the space and time for all your stories, no matter who/what/where you are. Media/Cinema/TV have a responsibility to better the world and The Hollywood Insider will continue to do so. Talent, diversity and authenticity matter in Cinema/TV, media and storytelling. In fact, I reckon that we should announce "talent-diversity-authenticity-storytelling-Cinema-Oscars-Academy-Awards" as synonyms of each other. We show respect to talent and stories regardless of their skin color, race, gender, sexuality, religion, nationality, etc., thus allowing authenticity into this system just by something as simple as accepting and showing respect to the human species' factual diversity. We become greater just by respecting and appreciating talent in all its shapes, sizes, and forms. Award winners, which includes nominees, must be chosen on the greatness of their talent ALONE.
I am sure I am speaking for a multitude of Cinema lovers all over the world when I speak of the following sentiments that this medium of art has blessed me with. Cinema taught me about our world, at times in English and at times through the beautiful one-inch bar of subtitles. I learned from the stories in the global movies that we are all alike across all borders. Remember that one of the best symbols of many great civilizations and their prosperity has been the art they have left behind. This art can be in the form of paintings, sculptures, architecture, writings, inventions, etc. For our modern society, Cinema happens to be one of them. Cinema is more than just a form of entertainment, it is an integral part of society. I love the world uniting, be it for Cinema, TV, media, art, fashion, sport, etc. Please keep this going full speed."
More Interesting Stories From The Hollywood Insider
– Want GUARANTEED SUCCESS? Remove these ten words from your vocabulary| Transform your life INSTANTLY
– A Tribute to Martin Scorsese: A Complete Analysis of the Life and Career of the Man Who Lives and Breathes Cinema 
– Do you know the hidden messages in 'Call Me By Your Name'? Find out behind the scenes facts in the full commentary and In-depth analysis of the cinematic masterpiece
– A Tribute To The Academy Awards: All Best Actor/Actress Speeches From The Beginning Of Oscars 1929-2019 | From Rami Malek, Leonardo DiCaprio To Denzel Washington, Halle Berry & Beyond | From Olivia Colman, Meryl Streep To Bette Davis & Beyond
– In the 32nd Year Of His Career, Keanu Reeves' Face Continues To Reign After Launching Movies Earning Over $4.3 Billion In Total – "John Wick", "Toy Story 4", "Matrix", And Many More
guillermo del toro, guillermo del toro, guillermo del toro, guillermo del toro, guillermo del toro, guillermo del toro, guillermo del toro, guillermo del toro, guillermo del toro, guillermo del toro, guillermo del toro, guillermo del toro, guillermo del toro, guillermo del toro, guillermo del toro, guillermo del toro, guillermo del toro, guillermo del toro, guillermo del toro, guillermo del toro, guillermo del toro, guillermo del toro, guillermo del toro, guillermo del toro, guillermo del toro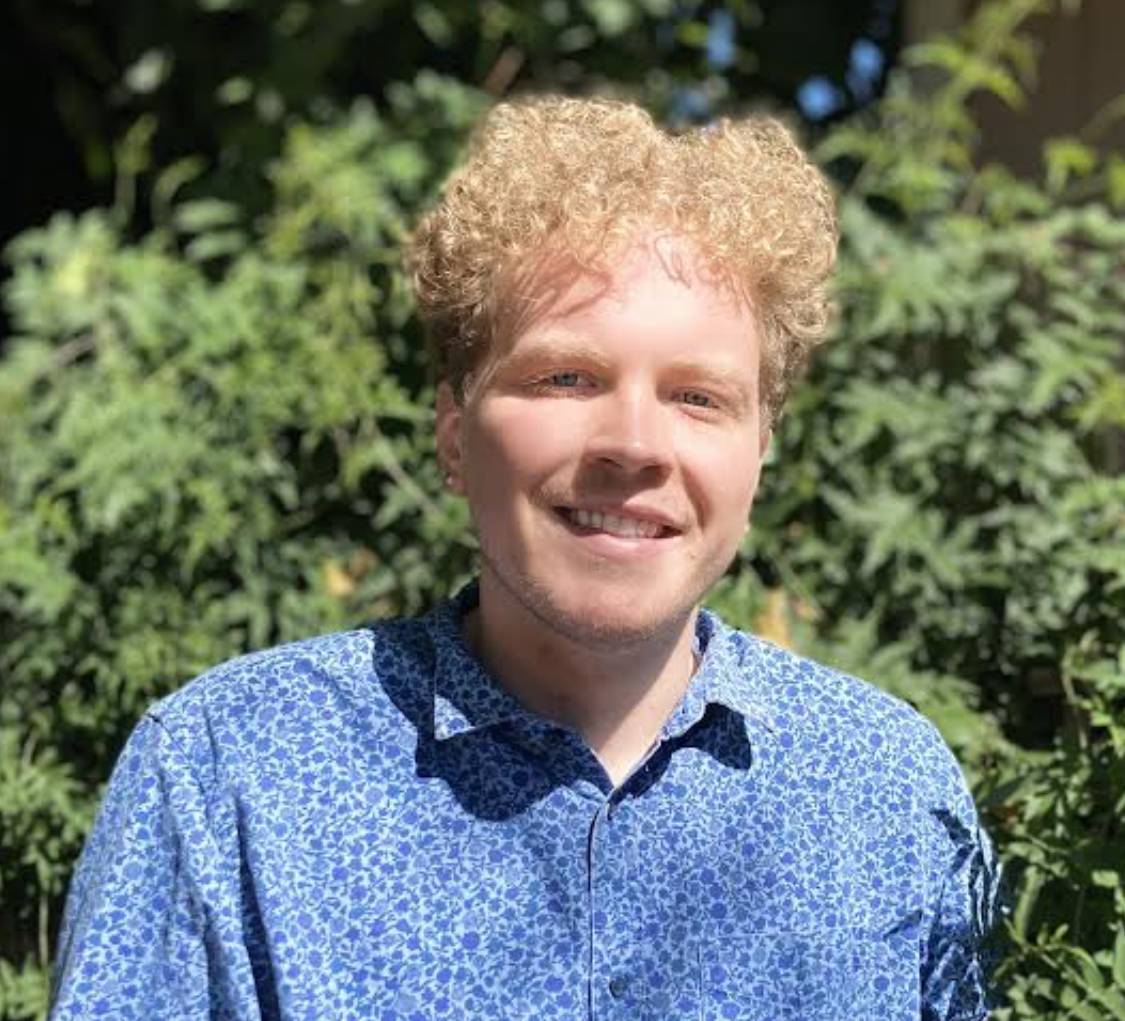 Dillon is a writer, and a lover of storytelling and creativity across all mediums. He studied Film and Digital Media at UC Santa Cruz, where he became a voracious consumer and ponderer of the creative arts. He has a background in screenwriting, as well as freelance film theory and pop culture journalism. Dillon connected to the inclusive, empowering mission statement of The Hollywood Insider, because of his shared belief in the power of storytelling, and its facility to engender empathy and understanding, as well as entertain. He believes in finding joy and purpose through making, watching, discussing, and dissecting the diverse collection of creative media that inspires him. He has particular interest in stories that come from largely unheard, historically excluded perspectives.