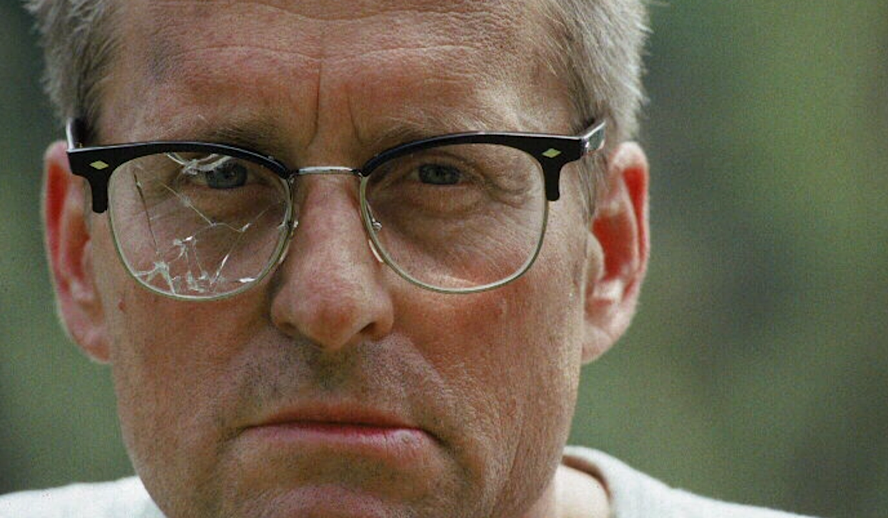 Photo: 'Falling Down'/Warner Bros.
Joel Schumacher might have one of the most underrated contributions to Cinema Hollywood has ever seen. Although his name has become synonymous with his '97 two-hour Batman meme, 'Batman & Robin', a movie that was stoned to death by critics, the adaptation was nothing more than a minor misstep in an otherwise prestigious career. After all, Schumacher gift-wrapped cinephiles with classics like 'St. Elmo's Fire' and 'The Lost Boys', both of which were financial successes at the time and modest critical darlings.
2002's 'Phone Booth' with Colin Farrell was also a humble hit with both critics and box office alike, with the film grossing $96 million dollars on a $13 million budget. With these films, Schumacher boasts a healthy and well-rounded resume of work. It's not as boastful as the resumes of some other elite directors, but it's a memorable body of work in a quieter, subtler way for any fan of film that does themselves a favor and gives it a chance.
Related article: A Tribute to Cannes Film Festival: A Celebration of Cinema, Glamour, and Humanity | Statement From Hollywood Insider's CEO Pritan Ambroase
Related article: A Retrospective on Tom Hanks' 'The Green Mile': 2021 Lens on Portrayal of Jim Crow South and American Justice System
At the height of Schumacher's illustrious career, however, is 'Falling Down', a 90s classic that somehow gets its well-deserved praise while at the same time not being praised enough. 'Falling Down', to me, is Schumacher's magnum opus, a film that the 'Batman Forever' director hasn't been able to surpass. 'Falling Down' was introduced to the world in 1993 and followed Michael Douglas as William "D-Fens" Foster, a mild-mannered yet ill-tempered disgruntled employee who traverses the hot summer streets of Los Angeles, California to find his way home.
On his journey back to his wife and daughter, Foster finds himself pitted against the streets of California, the way swordsmen might have to confront mythical monsters protecting an enchanted forest in some medieval fantasy. Except in California, the monsters Foster must face to reach his destination are gang members, psychopaths, and occasionally even himself. Submerged under all the adventure, bravado, thrills, and laughs that this one-of-a-kind movie revels in is its commentary on classism, racism, commercialism, and consumerism, which prop this movie up and elevate it into must-see territory. 
Waking Up From The American Dream
When we first meet D-Fens, he's stuck in traffic, and it seems like he's been stuck there since the beginning of time. At the start, the sound of the traffic jam is a note in the movie's soundtrack. D-Fens is surrounded by a disorganized orchestra of car horns, blasting music, screaming kids, and sirens, but it's as if he's the only person in the world who actually hears the noise, while everyone else around him is simply a part of it. Angry, and desperate to go home, D-Fens abandons his car and the traffic and decides to head home on foot.
Related article: MUST WATCH – Hollywood Insider's CEO Pritan Ambroase's Love Letter to Black Lives Matter – VIDEO
Subscribe to Hollywood Insider's YouTube Channel, by clicking here.
To do so, D-Fens wanders the California streets, accidentally ending up in some of Los Angeles's most dangerous neighborhoods, which sometimes pose less of a problem to our pragmatic protagonist than American greed and dishonesty. Whether he's simply trying to purchase a can of soda through the local store, or a sandwich at a fast-food restaurant, a determined D-Fens, still souped-up with road rage, highlights the absurdity of prices or the lies perpetuated in advertisement. The more D-Fens confronts these corporate conspiracies, and the deli owners, restaurant workers, and the like who reinforce them, the angrier D-Fens becomes, until his quest home is derailed by his side quest to tear into these monstrous corporations whenever and wherever the opportunity presents itself.
But the duplicitous nature of corporations, however, is a byproduct of the empty promises made by The American Dream, which is at the root of D-Fens' animosity and the secret to his rage. To D-Fens, America comes off as another corporation, marketing a product that has failed to reach its potential, a product that people like D-Fens spent their entire life trying to obtain. D-Fens even laments how, "He did everything right," and still wasn't given what The American Dream promised him.
Similar to David Fincher's 'Fight Club,' 'Falling Down' tells the story of a man who comes off as hyper-aware of the system he's plugged into, and his attempts to tear that system down on his way back to his family. Schumacher's commentary adds some much-needed weight to 'Falling Down,' since, without it, it would've just been a livid madman on a senseless rampage. 
Related article: Why Queen Elizabeth II Is One Of The Greatest Monarchs | Her Majesty Queen Elizabeth II of United Queendom of Great Britain & Northern Ireland (Video Insight)
Click here to read more on Hollywood Insider's vision, values and mission statement here – Media has the responsibility to better our world – Hollywood Insider fully focuses on substance and meaningful entertainment, against gossip and scandal, by combining entertainment, education, and philanthropy.
'Falling Down' – Memorable Characters
Michael Douglas and D-Fens are a match made in Cinema heaven, with the 'Antman' actor naturally dissolving into the role. Douglas manages to capture the character's explosive rage that grows more destructive to everyone around him, including and especially himself. But even when D-Fens loses control, the anger the veteran actor displays is something that's been bottled up and buried, hinting that there's more to the character's seemingly random tantrums that's not initially being shown. To be able to unleash himself, while still maintaining enough subtlety to tease that there's something else going on with D-Fens that even the character itself might not know about, is a testament to the power of Douglas' performance.
As well acted as the role is, D-Fens is a fusion between raw talent and well-written material, as the layers of the character are what give Douglas's acting a confident boost. D-Fens is complex and polarizing, the film doesn't outright tell you who or what the character is. Much like the advertisement D-Fens attacks, in the beginning, he's presented as someone relatable to the audience. He's the hero speaking up for the voices of those that corporate greed exploits and takes advantage of, the disenfranchised and frustrated middle class.
But the more time we spend with him, the more we realize how Schumacher first markets the character may not be what the person actually is, revealing a much darker nature that will have you questioning your allegiance to his cause. Like 'Breaking Bad', 'Taxi Driver', and 'Joker,' 'Falling Down' asks us how far we are willing to go to excuse the actions of this character.
Related article: Hollywood Insider's CEO Pritan Ambroase: "The Importance of Venice Film Festival as the Protector of Cinema"
Related article: The Masters of Cinema Archives: Hollywood Insider Pays Tribute to 'La Vie En Rose', Exclusive Interview with Director Olivier Dahan
Related article: – Want GUARANTEED SUCCESS? Remove these ten words from your vocabulary| Transform your life INSTANTLY
Starring opposite Michael Douglas' D-Fens is Robert Duvall, who plays Martin Prendergast; an aging police sergeant on the verge of a long-awaited retirement. When D-Fens' violent streak against the streets of Los Angeles reaches Prendergast's radar, Prendergast spends his last day on the force tracking down the elusive rebel. Robert Duvall's performance as Prendergast is much more subdued than D-Fens, but this is by design. While D-Fens lashes out, Prendergast is so restrained that it's at the expense of the character's own happiness. While D-Fens is determined to walk through hell on Earth just to get home to his wife and daughter, all Prendergast's wife wants is for Prendergast to finally retire and return to his home, something that at times Prendergast seems less than excited to do.
Although Duvall's role isn't as meaty or flashy as Douglas' D-Fens, it doesn't make it any less impressive. Prendergast's nature requires Duvall to be gentle and patient with his character. Because Prendergast is so controlled, Duvall has to hint at Prendergast's true feelings through small facial tics and expressions, which act as dents in Prendergast's calm, neutral facade. Unlike D-Fens, who spends the entire film expressing himself, Prendergast is someone who rarely says what he feels.
Duvall expertly nails Prendergast's introversion and introspection, making his skill appear effortless. It's a very soft-spoken performance that truly arrests your attention as you wait, and hope, that Prendergast finds his voice before his inevitable showdown with the unpredictable D-Fens. This makes the tired sergeant's growth a highly rewarding and fascinating experience. 
The supporting cast is serviceable, but for the most part, they're all there to push the two main characters to the final stages of their evolution. This doesn't subtract points from the movie, but it adds to it. Schumacher understands that D-Fens and Prendergast are the only two people he needs to focus on, and he does so extraordinarily well.
Related article: A Retrospective on Ron Howard's 'Rush': A Spectacular Film Adrenaline Ride Starring Chris Hemsworth & Daniel Bruhl
Related article: A Tribute to 'Scarface': The Timeless '80s Meditation on Excess and the American Dream | Al Pacino
Simple, Yet Effective
Perhaps one of the most impressive feats of this movie is how it's so thematically complex in its simplicity. The film follows a linear, RPG-style video game format. The more he explores Los Angeles, the more the violence escalates, like a video game that presents new, more dangerous challenges and bosses with each new level. 'Falling Down' is well aware of the video game persona it's adopted, as D-Fens finds himself also leveling up with the obstacles he faces.
He starts out armed with nothing more than a briefcase to defend himself with, but as the film goes on he amasses an arsenal big enough to give Rambo some trouble. On paper, the plot can be seen as thin, but its uncomplicated facade allows its themes and subtexts to shine through, and with more time spent with the film you realize 'Falling Down' is much smarter than it lets on.
'Falling Down' Stands The Test Of Time
Like many films of that era, 'Falling Down' is a clear product of its time. Everything about this film screams the early 90s, from the cinematography to the hairstyles, to the cars being driven and the use of phone booths. Without any knowledge of the film, you can watch it and make a pretty good guesstimate of what decade the movie was shot in. But at the same time, it's a really 90s film that exists in a time capsule, you can find it in any era and get something meaningful out of it.
Related article: Examining the 10 Best American Films From the AFI's "100 Years…100 Movies" List
Related article: Top 10 Best Gangster Movies, Ranked, from 'Scarface' to 'The Godfather'
Its commentary has immortalized 'Falling Down,' since its observations on The American Dream and truth in advertising are even more prevalent now than they were back then. Prices on many goods such as soda, bread, and gas have gone up, and because technology has improved so much in the past few decades, it's just made better liars out of advertisers.
Although the film shows just how far America has come in general since the 90s, it reveals that the country is still a work in progress, as many of the issues that angered D-Fens continue to thrive in the climate of the 2020s. At the same time, the film is a prophecy, it has a lot to say about the radicalization of ideas, entitlement, equality, and political unrest that threatened the country's unity, particularly in the latter half of 2020. 'Falling Down' speaks to people in different ways, depending on their beliefs or what generation they're from, which is the staple of phenomenal storytelling. 
Schumacher knocked it out of the park with 'Falling Down.' The film may not have won any academy awards, but it's an award itself; a crowning achievement to Cinema that Schumacher benevolently handed to the industry. 
Director: Joel Schumacher
Cast: Michael Douglas, Robert Duvall, Barbara Hershe, Rachel Ticotin
Written By: Ebbe Roe Smith
An excerpt from the love letter: Hollywood Insider's CEO/editor-in-chief Pritan Ambroase affirms, "Hollywood Insider fully supports the much-needed Black Lives Matter movement. We are actively, physically and digitally a part of this global movement. We will continue reporting on this major issue of police brutality and legal murders of Black people to hold the system accountable. We will continue reporting on this major issue with kindness and respect to all Black people, as each and every one of them are seen and heard.
Just a reminder, that the Black Lives Matter movement is about more than just police brutality and extends into banking, housing, education, medical, infrastructure, etc. We have the space and time for all your stories. We believe in peaceful/non-violent protests and I would like to request the rest of media to focus on 95% of the protests that are peaceful and working effectively with positive changes happening daily. Media has a responsibility to better the world and Hollywood Insider will continue to do so."
Ways to support Black Lives Matter Movement to end systemic racism
– Do you know the hidden messages in 'Call Me By Your Name'? Find out behind the scenes facts in the full commentary and In-depth analysis of the cinematic masterpiece
– A Tribute To The Academy Awards: All Best Actor/Actress Speeches From The Beginning Of Oscars 1929-2019 | From Rami Malek, Leonardo DiCaprio To Denzel Washington, Halle Berry & Beyond | From Olivia Colman, Meryl Streep To Bette Davis & Beyond
– In the 32nd Year Of His Career, Keanu Reeves' Face Continues To Reign After Launching Movies Earning Over $4.3 Billion In Total – "John Wick", "Toy Story 4", "Matrix", And Many More
falling down, falling down, falling down, falling down, falling down, falling down, falling down, falling down, falling down, falling down, falling down, falling down, falling down, falling down, falling down, falling down, falling down, falling down, falling down, falling down, falling down, falling down, falling down, falling down, falling down, falling down, falling down, falling down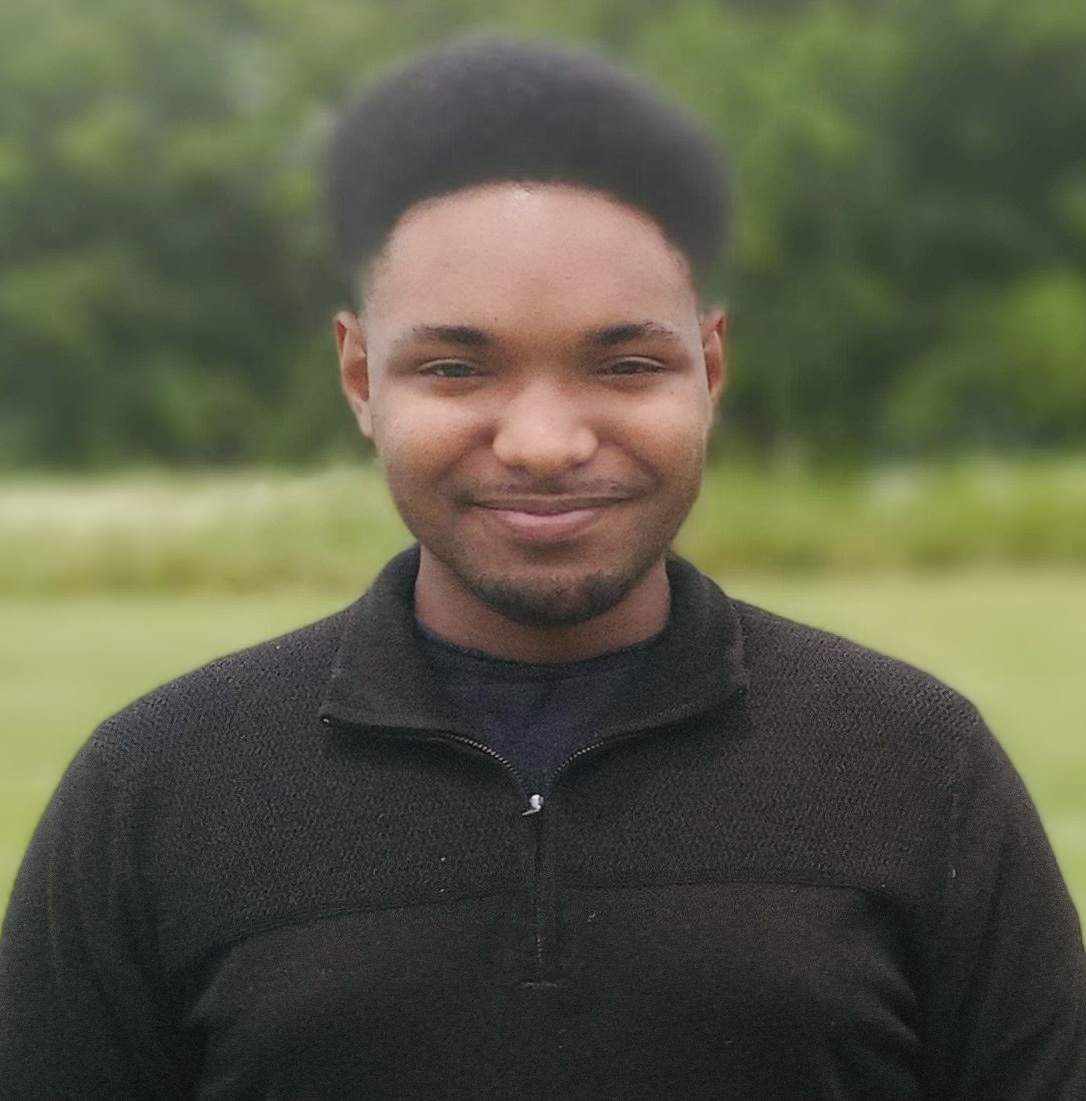 Tony Stallings is an avid follower of the entertainment industry who uses his passion for writing to relay meaningful, positive messages and narratives from the world of Hollywood. Tony doesn't just focus on covering entertainment, but delving into it. He prides himself on focusing on the bigger picture, concerned with how entertainment culture affects and shapes the world at large with utmost honesty. Tony's dedication to journalistic integrity, reliability and passion is a common bond that he shares with Hollywood Insider, and he's eager to help people recognize the value of entertainment through their platform.