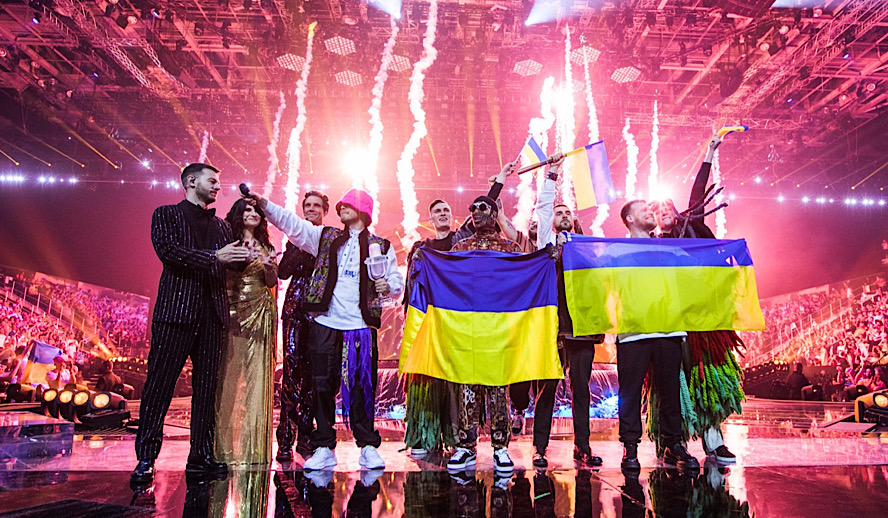 Video Version of this Article
Photo: Eurovision
What is Eurovision?
This year, Kalush Orchestra, representing Ukraine, won Eurovision with the hip-hop number "Stefania." In an act of solidarity against the Russian invasion, the voting nations uplifted Kalush Orchestra as a way of uplifting Ukraine (not that it's undeserved). Eurovision has seen more American headlines as a result, and to those who aren't familiar with the song contest, this historic win is a perfect introduction.
To many Americans, Eurovision seems like just another talent show. Only a few Eurovision hits have made it onto the US charts, and the vast majority are covers of "Volare," Italy's entry to the contest in 1958. To the average American ear, ABBA and a few winning songs here and there are the only things that ring familiar. A lot of Americans may not even know that Duncan Laurence's "Arcade" or Alexander Rybak's "Fairytale," for example, are Eurovision-winning songs. I say all this because Hollywood Insider is an American publication, but of course, American culture only accounts for one part of the globe.
Related Video: Full Commentary on 'Top Gun: Maverick': Tom Cruise, Val Kilmer, Jennifer Connelly, Miles Teller
Related video: 'Top Gun: Maverick' Full Premiere Reactions: Tom Cruise, Val Kilmer, Jennifer Connelly, Miles Teller
Related video: EVOLUTION: Every Tom Cruise Role From 1981 to 2021, All Performances Exceptionally Poignant
Eurovision has slowly grown to become an international phenomenon throughout the European continent, making it the most-watched live music event in the world as well as the longest-running song contest. It also runs on a different energy. While plenty of talent has come through Eurovision, some of the acts focus more on showcasing something about the performing nation than on ushering in the next superstar. For a clear example of this, refer to Russia's 2012 submission, which featured six babushkas in traditional garb baking and sort of chanting "come on and dance." It's a lovely, wholesome performance, and not something you'd expect to be included among the serious acts on an ABC show. Even the pop numbers that make up most of the contest are attached to a competing nation, and it changes the whole vibe.
The Structure of Eurovision
The event itself is straightforward enough. Having grown from 7 participating countries in its first year to about 40 each year in the past few decades, Eurovision now takes place in a few rounds. There are two separate Semi-Finals for the countries that submit entries, and the best ten at each join six pre-qualified countries at the Grand Finals. Those six countries are the "Big Five" who contribute the most financially to the EBU (European Broadcasting Union)–France, Germany, Italy, Spain, and the UK–and the host-country, which is almost always the previous year's winner. The internal qualifications for the Semi-Finals vary from country to country, but usually involve some kind of talent search or audition process.
Related article: A Tribute to Johnny Depp: The Actor and Musician Who Defined Range
Related video: EVOLUTION: Every Johnny Depp Role From 1984 to 2020, All Performances Exceptionally Poignant
Related article: A Tribute to the Hero & President Volodymyr Zelenskyy: Comedian/Actor, Ukraine's President and Heroic Leader
The Grand Final is broadcasted with a live audience, and each participating country assigns points to the performances they believe were the best ten, not including their own country. They assign 1 to 8 points to the bottom of those ten, then 10 and 12 to the top one and two. The top slot is often referred to as the infamous "douze points" since the broadcast is delivered in French and English. These point assignments are determined both by a panel of jurors from each country, and by the viewers of those countries, who can vote by SMS or the EBU's app. Again, this will sound somewhat familiar to viewers of 'American Idol' or '[insert country]'s Got Talent,' but none of those shows are as widely watched.
What is the European Broadcasting Union?
Before the European Broadcasting Union, there was the IBU (International Broadcasting Union). European governments elected not to regulate radio broadcasting since it was a rapidly changing technology, so a collection of European broadcasters including the BBC formed the IBU to self-regulate and ensure successful broadcasts across national borders. It proved successful until it was co-opted by Nazi Germany in 1941 and quickly lost all repute. The European Broadcasting Union formed at a summit in England, aiming to make television broadcasts between nations as successful as the IBU initially made radio broadcasts.
Related video: Full Premiere Reactions 'Doctor Strange in the Multiverse of Madness': Benedict Cumberbatch & Team
Related Video: OSCAR-NOMINATED – EXCLUSIVE: 'Dune' Full Commentary, Reactions, Making Of – Timothee Chalamet, Zendaya, Oscar Isaac
Related Video: OSCAR-NOMINATED – 'House of Gucci' Full Commentary & Behind the Scenes – Lady Gaga, Adam Driver, Jared Leto, Al Pacino
Partly in reaction to World War II, the EBU endeavored to start creative programs that would involve multiple nations and promote a sense of international unity. The idea that would take the strongest hold would be the Eurovision Song Contest. "Eurovision" has become shorthand for the contest because it's the EBU's most famous production, but the term originally referred to the fact that a BBC program was broadcasted on Dutch television in 1951. The EBU developed the "Eurovision Television Season" years before the first Eurovision Song Contest took place in 1956.
Eurovision – Some Memorable Winners: ABBA to Kalush Orchestra
ABBA is still the most globally recognized name to come from Eurovision. After their win in 1974 with "Waterloo," they went on to become one of the most successful pop groups of all time. There have been plenty of other memorable moments in Eurovision's long history, however, and here are a few of them that you can bring up at cocktail parties and the like.
Related article: EVOLUTION: Every Henry Cavill Role From 2001 to 2021, All Performances Exceptionally Poignant
Related article: EVOLUTION: Every Chris Evans Role From 1997 to 2020, All Performances Exceptionally Poignant
Related article: #metoo Revolution: Powerful Questions That Need Answers
Related article: FACT-CHECKED Series: Timothee Chalamet and 32 Facts about The Young Superstar
Related article: Why Queen Elizabeth II Is One Of The Greatest Monarchs | Her Majesty Queen Elizabeth II of United Queendom of Great Britain & Northern Ireland (Video Insight)
Limited Time Offer – FREE Subscription to The Hollywood Insider
Click here to read more on The Hollywood Insider's vision, values and mission statement here – Media has the responsibility to better our world – The Hollywood Insider fully focuses on substance and meaningful entertainment, against gossip and scandal, by combining entertainment, education, and philanthropy.
The very first winner of Eurovision was Lys Assia, who performed for Switzerland and won with the song "Refrain." Although Assia's performance is deserving of a win, her victory was met with controversy because the jurors voted secretly. The numeric results have never been made publicly available, but the EBU was quick to adjust. In its second year, Eurovision had each of the ten participating countries create a panel of jurors who publicly cast their vote for their favorite song apart from their home countries. The rules have slowly changed over time, but that was the beginning of the modern system of voting. As for Assia, she attended a number of Eurovision contests before her death and was honored in some way at each of them.
In 1969, for the only time in Eurovision in history, multiple countries won. Four, to be exact. Spain, the Netherlands, France, and the UK each took home a medal, causing a few changes to be made for the 1970 Eurovision Song Contest. Dissatisfied with Eurovision 1969, most of the Baltic nations, as well as Portugal and Austria, withdrew from the competition. To amend this mass disinterest, a tie-break round was introduced where acts with equal scores would reprise their performances and the jurors would vote among only the winners. In addition, a longform introduction and "postcards" between performances were introduced. "Postcards" are video segments that share a little about the host nation's culture, and they've become a beloved Eurovision tradition.
Related article: MUST WATCH – The Hollywood Insider's CEO Pritan Ambroase's Love Letter to Black Lives Matter – VIDEO
Subscribe to The Hollywood Insider's YouTube Channel, by clicking here.
Related article: All Best Actor/Actress Speeches From The Beginning Of Oscars 1929-2019 | Hollywood Insider
Related article: The Hollywood Insider's CEO Pritan Ambroase: "The Importance of Venice Film Festival as the Protector of Cinema"
Related article: The Masters of Cinema Archives: The Hollywood Insider Pays Tribute to 'La Vie En Rose', Exclusive Interview with Director Olivier Dahan
Related article: – Want GUARANTEED SUCCESS? Remove these ten words from your vocabulary| Transform your life INSTANTLY
In 1998, Dana International became the first trans performer to win Eurovision with "Diva," taking home the win for Israel despite a number of death threats from citizens of her own country. Conchita Wurst, the Austrian drag queen who won in 2014 with "Rise Like a Phoenix," met with similar outrage from Russia and Belarus in particular. And yet, both Dana International and Conchita Wurst were ultimately celebrated for their standout performances in Eurovision, which is a largely LGBTQ-friendly space.
As a matter of fact, it's a friendly space in general. All kinds of performers have had a place at Eurovision. Perhaps the most visually distinct among them, Lordi, won Eurovision in 2006. The members of this Finnish metal band always appear in public dressed up as ghoulish monsters, and their "Hard Rock Hallelujah" took Eurovision by storm.
The Elusive Point
It's hard to pinpoint how successfully Eurovision has managed to promote international unity. Like the Olympics, it represents a shared cultural moment where everyone watching shares a common interest. These events act as a proxy to war for international tensions to come to the fore and hopefully find some resolution or release.
That's the lofty ideal, anyhow. Somewhere in all that glamor, that's the supposed intent behind Eurovision. That ideal came to a kind of fruition this year with the majority of Europe rallying behind Ukraine.
By Kevin Hauger
Click here to read The Hollywood Insider's CEO Pritan Ambroase's love letter to Cinema, TV and Media. An excerpt from the love letter: The Hollywood Insider's CEO/editor-in-chief Pritan Ambroase affirms, "We have the space and time for all your stories, no matter who/what/where you are. Media/Cinema/TV have a responsibility to better the world and The Hollywood Insider will continue to do so. Talent, diversity and authenticity matter in Cinema/TV, media and storytelling. In fact, I reckon that we should announce "talent-diversity-authenticity-storytelling-Cinema-Oscars-Academy-Awards" as synonyms of each other. We show respect to talent and stories regardless of their skin color, race, gender, sexuality, religion, nationality, etc., thus allowing authenticity into this system just by something as simple as accepting and showing respect to the human species' factual diversity. We become greater just by respecting and appreciating talent in all its shapes, sizes, and forms. Award winners, which includes nominees, must be chosen on the greatness of their talent ALONE.
I am sure I am speaking for a multitude of Cinema lovers all over the world when I speak of the following sentiments that this medium of art has blessed me with. Cinema taught me about our world, at times in English and at times through the beautiful one-inch bar of subtitles. I learned from the stories in the global movies that we are all alike across all borders. Remember that one of the best symbols of many great civilizations and their prosperity has been the art they have left behind. This art can be in the form of paintings, sculptures, architecture, writings, inventions, etc. For our modern society, Cinema happens to be one of them. Cinema is more than just a form of entertainment, it is an integral part of society. I love the world uniting, be it for Cinema, TV. media, art, fashion, sport, etc. Please keep this going full speed."
More Interesting Stories From The Hollywood Insider
– Want GUARANTEED SUCCESS? Remove these ten words from your vocabulary| Transform your life INSTANTLY
– A Tribute to Martin Scorsese: A Complete Analysis of the Life and Career of the Man Who Lives and Breathes Cinema 
– Do you know the hidden messages in 'Call Me By Your Name'? Find out behind the scenes facts in the full commentary and In-depth analysis of the cinematic masterpiece
– A Tribute To The Academy Awards: All Best Actor/Actress Speeches From The Beginning Of Oscars 1929-2019 | From Rami Malek, Leonardo DiCaprio To Denzel Washington, Halle Berry & Beyond | From Olivia Colman, Meryl Streep To Bette Davis & Beyond
– In the 32nd Year Of His Career, Keanu Reeves' Face Continues To Reign After Launching Movies Earning Over $4.3 Billion In Total – "John Wick", "Toy Story 4", "Matrix", And Many More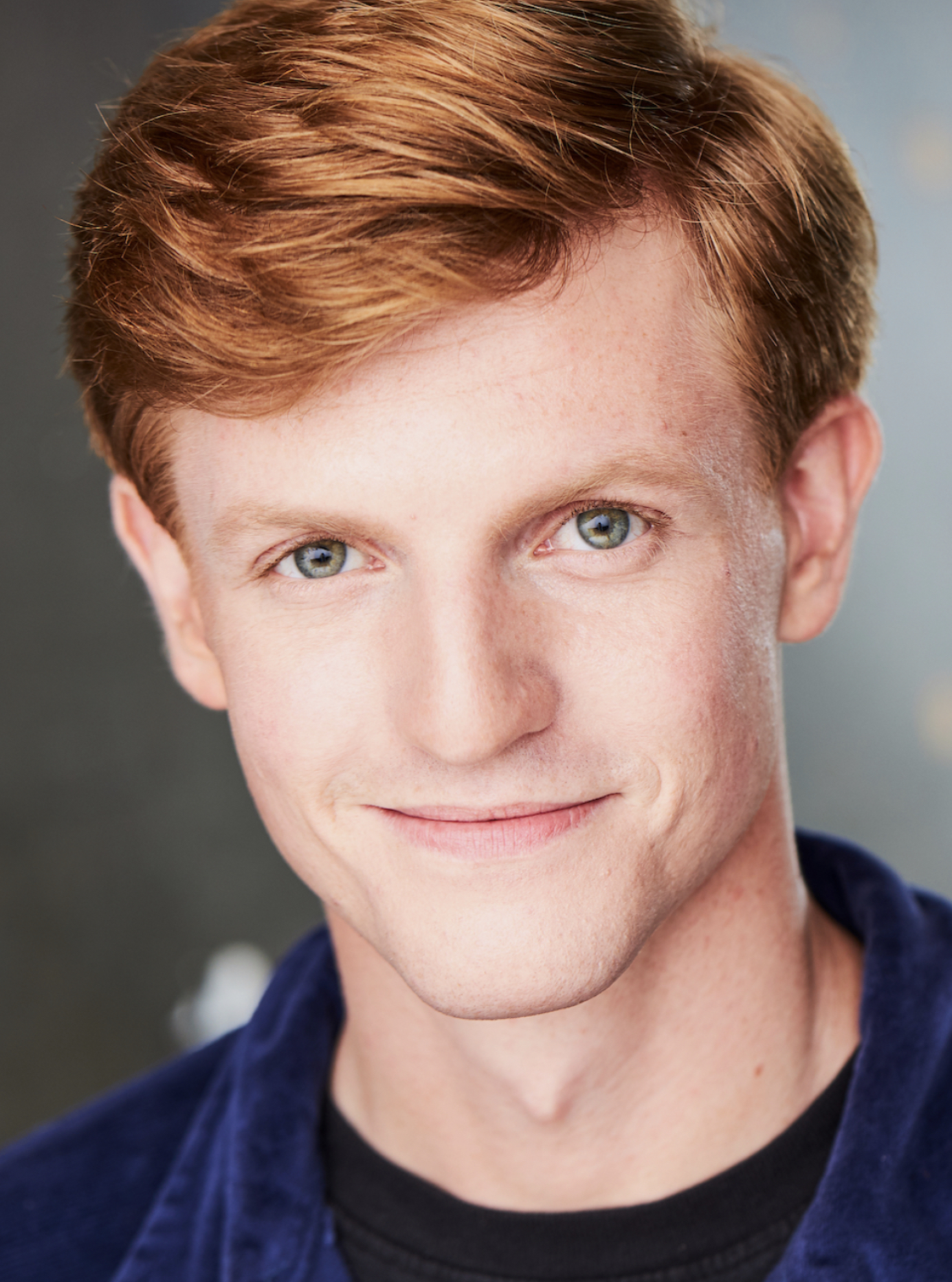 Kevin
Hauger
 is a writer and actor joyfully afflicted with cinephilia. 
Kevin
has spent thousands of hours discussing movies, theatre, music, games, anime, and the role of storytelling and entertainment in everyday life.
Kevin
 has a habit of giving everything from Oscar nominees to holiday fillers equal consideration, and finding meaning in the seemingly mundane. 
Kevin
was drawn to
The Hollywood Insider
mission to support substantive, meaningful journalism, as he believes discussion of art can affect us as profoundly as the art itself. He writes reviews and features that entertain and provoke, and that hopefully provide more questions than answers.