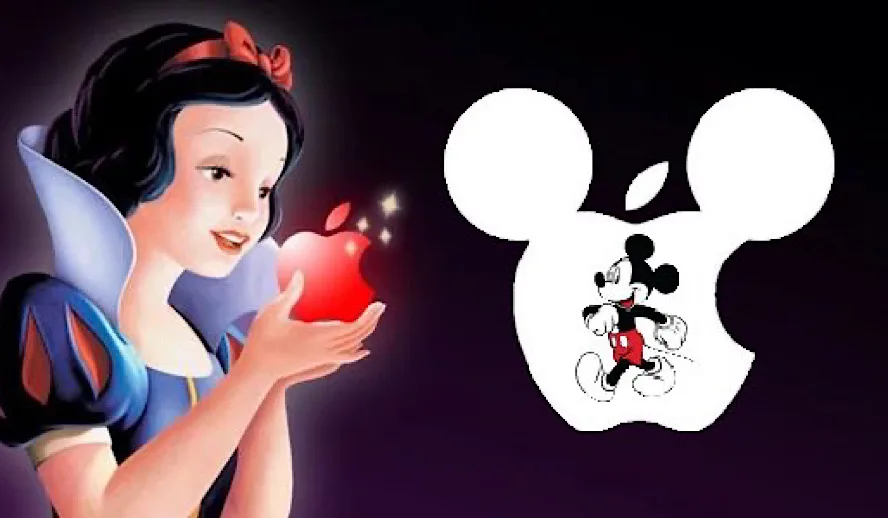 Photo: Disney & Apple
Apple on the Rise
Recent months have seen Apple increasing its stake in the entertainment industry, with Apple TV+ serving as their major tool. However, amid recent stock drops, it's possible that Apple will be looking to acquire a much larger piece of the pie. 
The launch of Apple TV+ in November of last year was a "rousing success", according to Apple CEO Tim Cook. TheStreet reported that, as of January 2020, the streaming service had amassed 33.6 million subscribers. That is about 10 million more subscribers than Disney+, and 2 million more subscribers than Hulu. 
Related article:  FACT-CHECKED Series: Keanu Reeves – 12 Revelations About The Star Of 'Matrix' & 'Tory Story'
Related article: Coronavirus's Impact on Hollywood: Box Office Loss, Halted Productions and 'No Time To Die' Premiere Delayed?
There are many exciting projects in the works for Apple TV+, involving a number of esteemed actors and directors. The next film by director Spike Jonze will reportedly be a Beastie Boys documentary that will stream exclusively on Apple TV+. Apple also announced an original film starring Mahershala Ali, titled Swan Song, which will be streamed on the service. 
Keeping the Doctor Away 
While Apple TV+ seems to have made a positive start, not everyone is convinced of the service's merit. AppleInsider writes that, while Apple TV+ is Apple's largest new service launch in the company's history, the streaming service lacks a "breakout hit". While there are plenty of good shows to watch, none of them has made headlines like certain Netflix shows such as Stranger Things or The Witcher, or Disney+ series like The Mandalorian. 
Also, while Apple TV+'s 33.6 million subscriber count is very impressive, it may be a bit misleading. While that number is accurate, it is important to note that a majority of those subscribers are not actually paying for the service. Instead, a large percentage of those viewers received a year of Apple TV+ for free with the purchase of a new Apple device, like an iPhone or iPad. It should be noted, however, that Disney also has a similar deal, with Verizon customer receiving a free year of Disney+.
Related article: Coronavirus's Perpectual Panic, Pandemic, Plague and Pandemonium Causes Major Cancellations in Hollywood
Bidding on the House of Mouse? 
While the success of Apple TV+ still remains to be seen, it appears that Apple may already have their sights set on an even larger venture. The Hollywood Reporter reports that, with the stock market affected by coronavirus, we may be seeing some company buyouts in the near future. One purchase that seems particularly likely may be an attempt by Apple to acquire The Walt Disney Company. 
Last week, Disney's stock dropped below $100 as the worldwide pandemic makes earnings increasingly turbulent, though it has since risen back to above the $100 line. Rosenblatt Securities analyst Bernie McTernan believes that the state of the market could definitely lead to a potential buyout. Apple in particular has a lot to gain from acquiring Disney, as they would be able to heavily bolster their streaming service's appeal and profitability. 
Related article: 'The Way Back': Ben Affleck's Most Emotional Role Proves To Be His Comeback on Personal and Professional Front
This news comes after a number of high-profile acquisitions by Disney themselves. Back in 2009, The Walt Disney Company purchased Marvel Entertainment for the price of $4.24 billion. This proved to be a highly profitable move for Disney, as Avengers: Endgame became the highest-grossing film of last year. Three years later Disney purchased Lucasfilm and the Star Wars franchise for $4 billion. Another highly profitable move, as Star Wars: The Rise of Skywalker was the third-highest grossing film of last year. 
Just last year, The Walt Disney Company purchased 21st Century Fox for $71 billion, giving them ownership of a huge selection of film franchises as well as distribution services. 
Related article: Timothée Chalamet and Saoirse Ronan: The Young Powerhouse Duo That Is Dominating Hollywood Together
Clash of the Titans 
Apple has proven to be a technological powerhouse, sweeping the world with its selection of phones, cameras, computers, accessories and, most recently, entertainment. A history of risky yet successful business decisions has kept Apple at the top of the food chain for years. 
Related article: The Victorious Journey of OUR Idol Keanu Reeves Throughout A Long Hollywood History
However, Disney has also proven themselves to be extremely calculating, as the Disney brand now has its finger in a truly unbelievable number of pies. Of the ten highest grossing films of last year, seven of them were distributed by Disney. They have grown to become an entertainment juggernaut, and it seems unlikely that any company could buy them out. 
With the stock market currently in turmoil, it seems likely that companies will attempt to capitalize on the ebb and flow. With Apple's recent push towards entertainment, and the rocky reception of Apple TV+, will they attempt to go toe-to-toe with Disney? Only time will tell, as the situation continues to develop.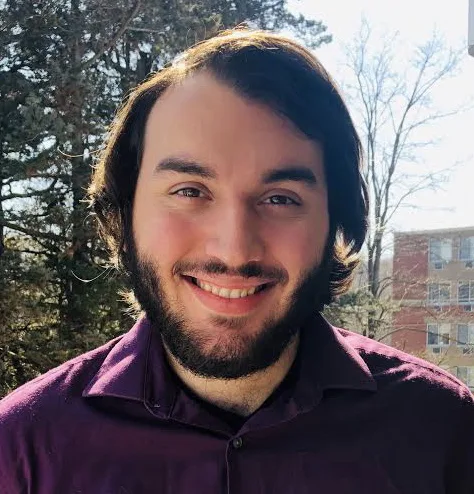 Thomas McNulty believes in thorough research and ethical journalism with a keen awareness of Hollywood trends and news. Thomas likes to look at the bigger picture of where the industry is heading with all forms of entertainment, including movies, TV shows, books, video games and live entertainment that are forms of art and should be treated as such. By drawing connections between these various pieces of entertainment, we are able to come closer to understanding society as a whole. Thomas believes in writing for a publication that promotes ethics and morality and that is why he has chosen Hollywood Insider as the right platform to advocate for positive entertainment.