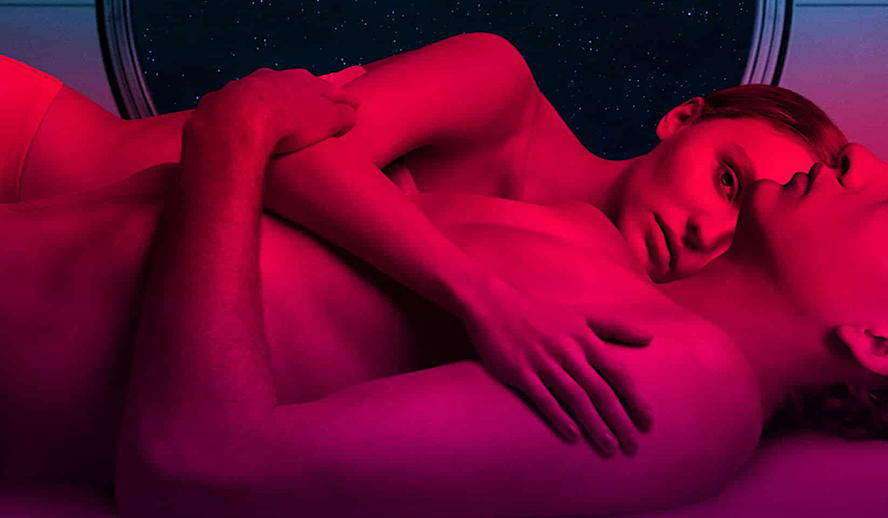 Photo: 'Voyagers'/Lionsgate
'Voyagers' Synopsis
Directed by Neil Burger, the sci-fi film 'Voyagers' is set in the late twenty-first century on a spaceship headed to a new home after Earth became unsustainable from global change and disease. The new home is 86 years away from ours and is set to be colonized by the most vital human race members, which unfortunately are a large group of hormonal teenagers. The spaceship is filled with 30 monotone and emotionless young adults created from factory-made embryos. These teenagers/astronauts are dosed up with blue medication that numbs their emotions as they are set to develop their factory-made embryos that will home the new planet. The regular human emotions are resisted, that is, until two teens realize the effects of the drug and decide to go against the system. 
Related article: The Complete List of 2021 Oscar Nominations – Celebrations, Surprises & Snubs | The Show Must Go On
Related article: April Movies Release Schedule: The Most Accurate List of Every Movie Coming Out in April – Live Updates
The film industry has become all too aware of the Earth dying, requiring space missions to find life elsewhere. From 'Prometheus,' 'Interstellar,' 'WALL-E,' or 'Passengers,' we all know the crisis space missions more than we might like to. Why? Well, because the Earth dying is one if not the most feared thing for most audiences because without the Earth, we cease to exist. 
If you look at most reviews for 'Voyagers,' critics are bashing this film but, you see I am but a young girl and not a critic. I enjoyed this film for someone like me as I have enjoyed films comparable like 'Divergent,' 'Ender's Game,' or the newly released 'Chaos Walking.' Are these films life-changing art pieces that can influence mass amounts of people into doing good for the world? Hell no, but does it fill a void of boredom into believing a dystopian space scenario filled with teens? Yes. 
Hormonal Teenagers With No Acne – Never Heard Of One
The teen astronauts are a good-looking group; I mean, you cast a model as the lead female, so there is not a single pimple as mostly found on teen bodies. Sort of unrealistic standards, but that is an entire issue within the film industry itself that they cannot seem to derail from. 
Colin Farrell portrays Richard, the scientist and mission leader of the entire space journey to a new home, as well as the single adult on the spaceship filled with acne-free hormonal teens. Christopher, portrayed by Tye Sheridan and Zac portrayed by Fionn Whitehead, are the first two boys to take notice of suspicious events after having been numbed by the drugs. After taking notice, the pair stops drinking the blue juice that every teen is required to drink to numb their emotions and natural desires. And with the barrier hiding their true desires down, boys start becoming "boys," as society says, and anger, conflict, dominance, and more start rising to the surface.  
Related article: MUST WATCH – Hollywood Insider's CEO Pritan Ambroase's Love Letter to Black Lives Matter – VIDEO
Subscribe to Hollywood Insider's YouTube Channel, by clicking here. 
In one corner, you have the increasingly deranged Zac, who is taking on the effect of becoming what a teenage boy truly is after having been dosed up all these years. Zac's efforts are backed up by fellow crew members who are brainwashed under Richard's rules. On the "good side," you have Christopher and Sela, who are the epitome of hormones in the film, as the good-looking couple with newly found emotional capacity find attraction with each other. 
The film follows the more than well-known trio relationship also found in 'Twilight' or 'The Hunger Games.' So, when Sela, portrayed by Lily-Rose Depp, comes between Christopher and Zac, it's pretty inevitable that this will happen, so it lacks the element of surprise. I cannot deny that there is a favor I have for this film within the casting alone. Tye Sheridan is, without a doubt, my fangirl actor that I would lose all knowledge of the English language and breathing mobility if I ever met him. I completely and utterly adored Fionn Whitehead in 'Dunkirk,' another film I would categorize as one of my top ten films due to its aesthetic appeal and casting. Colin Farrell is also in one of my favorite films, 'Winter's Tale,' a very underrated romance film with its flaws but was quite beautiful in all. 
While Not Extraordinary, 'Voyagers' Is A Semi-Solid Addition Into The Dystopian Young Adult Genre
'Voyagers' is written and directed by Neil Burger, who is known for directing films such as 'Divergent,' 'The Upside,' and 'The Illusionist.' There are extreme similarities between 'Divergent' and 'Voyagers' with their young adult appeal but incapability to be as strong as other dystopian young adult films such as 'The Hunger Games.' Although, it seems that Burger is digging into meaningful life questions about society within 'Voyagers,' such as what it means to have consent and freedom or the dangers that come with being completely aware of the horrors that lay within. 
Related article: The Power of Positivity: Ikorodu Bois + Chris Hemsworth + Russo Brothers + Sam Hargrave
Limited Time Offer – FREE Subscription to Hollywood Insider
Click here to read more on Hollywood Insider's vision, values and mission statement here – Media has the responsibility to better our world – Hollywood Insider fully focuses on substance and meaningful entertainment, against gossip and scandal, by combining entertainment, education, and philanthropy. 
The film's plot is surrounded by the teens who were explicitly curated to then curate the future colonists of humanity's new home. Without them, there will be no future for the human race, but that stress is sure to create some moody behavior within the teens. The irritable behavior came with no surprise as the teens had been drugged to subsidize their impulses such as sex drives or any form of emotion. The purpose of 'Voyagers' does not come through clearly, whether that be the controversy with young adult psychiatric medicine or the need for consent. Instead, the film sort of allows the audience to digest its meanings however you wish to do so. 
The film does make you think, is putting 30 monotone and emotionless teens with subsidized sex drives and other emotions in charge of the human race? With nowhere to go nor think for yourself as you are a blank copy of the person standing next to you, it all adds up for failure. From being contained in a spaceship, never been kissed, never partied, never doing anything other than walk around like an empty vessel, things are bound to end up bad. 
Before you judge me relentlessly for what I am about to say, please know that I watch an unhealthy amount of films, but I am, but in my early 20s, there is much to watch. It has been surfacing all over with the comparison of 'Voyagers' to 1990's 'Lord of the Flies,' however, I have not seen 'Lord of the Flies,' so I cannot compare entirely. Still, with the description alone, there are quite a few similarities. But, there are similarities within 'Voyagers' to numerous other films that I have already labeled. If you reversed the mission with the teens on Earth, you might even find similarities with the T.V. show 'The 100' or the Netflix film 'I Am Mother.' 
Related article: Hollywood Insider's CEO Pritan Ambroase: "The Importance of Venice Film Festival as the Protector of Cinema"
Related article: The Masters of Cinema Archives: Hollywood Insider Pays Tribute to 'La Vie En Rose', Exclusive Interview with Director Olivier Dahan
While still enjoyable, I cannot deny that Burger's film does not have many elements of surprise. Christopher's hair is lighter, so we know he is the good guy in the situation, and the matchable attraction found in Sela makes them bound to end up together. 'Voyagers' could have been way more successful to the critics had it dug deeper into controversial meanings that are already presented within the film.
As someone whose favorite film genre is dystopian fiction, I cannot deny that seeing monotone teens as copies of another was simply entertaining, to say the least. But, there was the missing question of humanity within ourselves that comes from being our genuine selves. From romantic desires, cultural backgrounds, disagreements, relationships, all of these things make someone who they are and make society as flourishing as it is. So without these healthy growth habits, what sort of society are you creating when these monotone and emotionless teens get to the new home? In a way, I suppose that is the meaning of the film itself. Instead of Burger's ideas trying to get across with small inserts slyly, it simply feels like a boys-will-be-boys mantra.
Where To Watch 'Voyagers' 
Releasing April 9, 2021, 'Voyagers' is available at select theaters for screening. The film is rated PG-13 for its violence, some strong sexuality, bloody images, a sexual assault, and brief strong language.
Where To Find The Stars
In the pre-production process, Neil Burger's next directorial film is for 'The Marsh King's Daughter' starring Daisy Ridley. As said on IMDb about 'The Marsh King's Daughter,' "A woman seeks out revenge against the man who kidnapped her mother."
Related article: Video: The Evolution Of Johnny Depp Filmography – All His Roles & Performances From 1984 to 2021
Related article: Johnny Depp's 'Edward Scissorhands': A Study in Stigmatization of Mental Illnesses
Expected in 2021, Colin Farrell can next be seen in Kogonada's 'After Yang' alongside Jodie Turner-Smith, Justin H. Min, and more. As said on IMDb about 'After Yang,' "In a near future, a family reckons with questions of love, connection, and loss after their A.I. helper unexpectedly breaks down."
In the post-production process, Tye Sheridan can next be seen in Paul Schrader's 'The Card Counter' alongside Tiffany Haddish, Willem Dafoe, Oscar Isaac, and more. As said on IMDb about 'The Card Counter,' "The film, written and directed by Schrader, follows William Tell (Isaac), a gambler and former serviceman who sets out to reform a young man seeking revenge on a mutual enemy from their past."
In the pre-production process, Fionn Whitehead can next be seen in Frances O'Connor's 'Emily' alongside Emma Mackey, Oliver Jackson-Cohen, and more. As said on IMDb about 'Emily,' "Emily imagines the transformative, exhilarating, and uplifting journey to womanhood of a rebel and a misfit, one of the world's most famous, enigmatic, and provocative writers who died too soon at the age of 30."
Expected in 2021, Lily-Rose Depp can next be seen in Camille Griffin's 'Silent Night' alongside Matthew Goode, Annabelle Wallis, and more. As said on IMDb about 'Silent Night,' "An extended family come together for a Christmas dinner in the country."
Click here to read Hollywood Insider's CEO Pritan Ambroase's love letter to Black Lives Matter, in which he tackles more than just police reform, press freedom and more – click here.
An excerpt from the love letter: Hollywood Insider's CEO/editor-in-chief Pritan Ambroase affirms, "Hollywood Insider fully supports the much-needed Black Lives Matter movement. We are actively, physically and digitally a part of this global movement. We will continue reporting on this major issue of police brutality and legal murders of Black people to hold the system accountable. We will continue reporting on this major issue with kindness and respect to all Black people, as each and every one of them are seen and heard. Just a reminder, that the Black Lives Matter movement is about more than just police brutality and extends into banking, housing, education, medical, infrastructure, etc. We have the space and time for all your stories. We believe in peaceful/non-violent protests and I would like to request the rest of media to focus on 95% of the protests that are peaceful and working effectively with positive changes happening daily. Media has a responsibility to better the world and Hollywood Insider will continue to do so."
Ways to support Black Lives Matter Movement to end systemic racism
More Interesting Stories From Hollywood Insider
– Want GUARANTEED SUCCESS? Remove these ten words from your vocabulary| Transform your life INSTANTLY
– Compilation: All James Bond 007 Opening Sequences From 1962 Sean Connery to Daniel Craig
– Do you know the hidden messages in 'Call Me By Your Name'? Find out behind the scenes facts in the full commentary and In-depth analysis of the cinematic masterpiece
– A Tribute To The Academy Awards: All Best Actor/Actress Speeches From The Beginning Of Oscars 1929-2019 | From Rami Malek, Leonardo DiCaprio To Denzel Washington, Halle Berry & Beyond | From Olivia Colman, Meryl Streep To Bette Davis & Beyond
– In the 32nd Year Of His Career, Keanu Reeves' Face Continues To Reign After Launching Movies Earning Over $4.3 Billion In Total – "John Wick", "Toy Story 4", "Matrix", And Many More
voyagers, voyagers, voyagers, voyagers, voyagers, voyagers, voyagers, voyagers, voyagers, voyagers, voyagers, voyagers, voyagers, voyagers, voyagers, voyagers, voyagers, voyagers, voyagers, voyagers, voyagers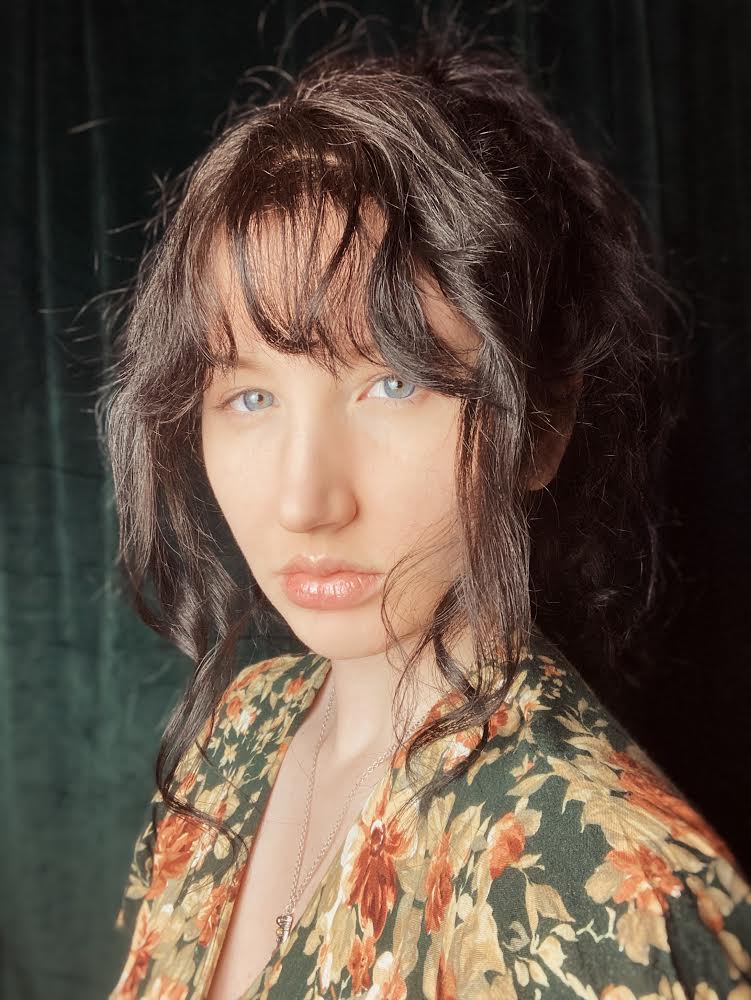 Isabella Brownlee is an experienced writer, video editor and filmmaker. She is currently a writer for Hollywood Insider, focusing on detailed and thought-provoking film reviews and articles discussing truth and impact in the film industry. Driven by self-awareness and unique perspectives, she takes utmost pride in providing others with emotionally impacted knowledge about the film industry. As a writer, her main goal is to connect with the audience and those who find themselves in the back of the bleachers unknown to anyone but beautifully aware of the world. In addition to her primary job functions, Isabella creates and edits videos/films personally and professionally. Aligning with Hollywood Insider's mission of sharing impactful and influential content, Isabella hopes to enrich her readers with positivity and truth.