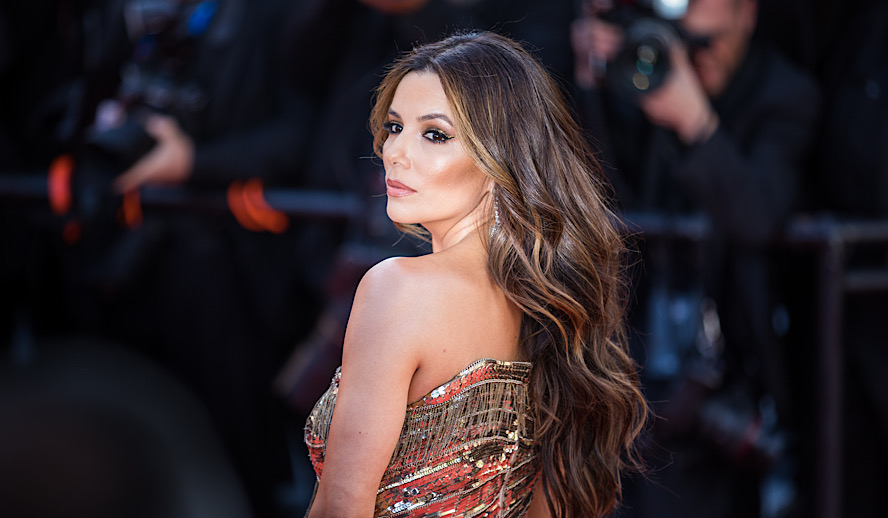 Video Version of this Article
Photo: Eva Longorio/Shutterstock
Hollywood is known for the lack of accurate representation of People of Color (POC). It seems that productions tend to overlook the truth behind the culture they are depicting. It is essential that such an influential industry showcases POC in its true light, because stereotypes and biased portrayals of POC significantly influence other communities, heavily affecting the self-esteem of kids of Latin and other heritages. Even when it comes to awards, Hollywood seems to disregard the Latin community. In the 93 years the Academy Awards have been around, you can count with one hand the number of actresses of the POC demographic nominated for a leading role.
Related article: OSCAR-NOMINATED – EXCLUSIVE: 'Dune' Full Commentary, Reactions, Making Of – Timothee Chalamet, Zendaya, Oscar Isaac
Related article: OSCAR-NOMINATED – 'House of Gucci' Full Commentary & Behind the Scenes – Lady Gaga, Adam Driver, Jared Leto, Al Pacino
Related article: OSCAR-NOMINATED – 'Belfast' Full Commentary & BTS – Jamie Dornan, Caitriona Balfe, Judi Dench
Related article: OSCAR-NOMINATED – 'West Side Story' Full Commentary – Rita Moreno, Steven Spielberg, Rachel Zegler
Related article: OSCAR-NOMINATED – 'No Time to Die' Full Commentary, Behind the Scenes & Reactions, Daniel Craig, Rami Malek, Bond
With awards comes recognition, and it seems that the Latin community needs to fight extra hard to get a tiny bit of it. Last year, The Hollywood Reporter shared a list of Hollywood's 50 Most Powerful TV Showrunners of 2020, and to no one's surprise, the number of Latin showrunners named in that list was, zero. It isn't like the number of Latin showrunners that work in Hollywood is equal to the amount named by The Hollywood Reporter, because that would mean that these writers and creators are, well, Minotaurs and do not exist. But they do, and there are a lot of them. The talent is there, and by not acknowledging the genius in these actors and creators, we are perpetuating the idea that Latin stories are not profitable to a mainstream audience. When, in reality, Latin stories are as profitable as any other. The mainstream audience is often subconsciously filtered into thinking that white stories are the only "good ones" to watch. As a result, the media coverage still believes Latin creators and actors are not as relevant as their white counterparts, spending less time on them and forgetting to highlight their talent. 
Thankfully, the world is changing, and just like Tanya Saracho said in an article for Vulture magazine, "It's a political act to put brown bodies on the screen, already. And to put brown bodies on the screen just living, it's the most radical act." But, of course, this radical act applies not only on the screen but behind it, and also on paper (or, I guess, in today's era, the internet). 
Related article: #metoo Revolution: Powerful Questions That Need Answers
Related article: FACT-CHECKED Series: Timothee Chalamet and 32 Facts about The Young Superstar
The Best Way To Stick it to the Man is by Speaking Loudly, When You're Not "Supposed" to. So, Let's Be Radical, and Talk About a Few Underrated Latin Actors and Creators You Should Really Know About
Lin Manuel Miranda
I am forced to start this list with the king himself. Because I'm pretty sure you've heard of 'Hamilton.' You know, the musical that revolutionized Broadway and made musical theater popular again (for non-musical-theater fans, that is). I remember when I watched it, sitting on those red velvet chairs. I cried three times and had goosebumps throughout the show. I would bet a thousand dollars that even the kids who believed to be too cool to like musical theater were singing along to the 'Hamilton' soundtrack. Lin Manuel Miranda modernized and popularized a history lesson.
Honestly, just by watching the performance, I learned a lot about one of our founding fathers. In 'Hamilton,' Lin Manuel Miranda broke racial boundaries, making brown and black artists feel seen on Broadway for the first time. Since the success of 'Hamilton,' Lin Manuel Miranda has been working on several projects, the most recent being 'In the Heights' —- a film version based on the musical production written by Miranda himself. The man is a genius of music and the written word. If you haven't heard his name before, you've been seriously living under a rock, have horrible taste, or simply haven't been making the right decisions until now. Get it together, sir!  
Related article: MUST WATCH – The Hollywood Insider's CEO Pritan Ambroase's Love Letter 8to Black Lives Matter – VIDEO
Subscribe to The Hollywood Insider's YouTube Channel, by clicking here.
Eva Longoria 
The first time I saw Eva Longoria, I was probably ten years old. At that time, Longoria was playing one of the lead roles in the critically acclaimed show 'Desperate Housewives.' Eva played Gabrielle Solis, a former top model who married a successful CEO and moved to the mysterious gossipy neighborhood of Wisteria Lane. The show was a success and lasted eight seasons. Eva Longoria was nominated for a Golden Globe for best actress in a television series or musical. Since then, Eva has been an active advocate for the Latin community, producing and creating shows that highlight the Latinx voice. Eva Longoria is always fighting for inclusivity and works hard for Latin stories to be valued in Hollywood. Some of her work includes 'Devious Maids,' 'Grand Hotel,' and most recently 'The Gordita Chronicles.' Further than Hollywood, Eva Longoria is an activist and philanthropist who fights hard for inclusion and equality in the country, creating campaigns to influence and inspire Latinas to step forwards and never give up. 
Tanya Saracho 
Tanya Saracho is a Mexican-American actress, playwright, and screenwriter. Commonly known for being the creator of the Starz TV show 'Vida.' After its release in 2018,'Vida' was an instant success, rating an incredible 100% on Rotten Tomatoes. Although the show was canceled after season three, many audience members were not happy. Nevertheless, it was considered the best and one of the few shows about queer women of color. Saracho has been working in Hollywood for almost a decade, knowing the pros and cons of being a Latin creator in a white-led industry. Last year, during Hispanic Heritage Month, Saracho, along with 270 Latin creators, such as John Leguizamo, Lin Manuel Miranda, and Gloria Calderon Kellet sent an open letter to Hollywood expressing their exhaustion and asking for a systematic change in the entertainment industry. 
Related article: All Best Actor/Actress Speeches From The Beginning Of Oscars 1929-2019 | Hollywood Insider
Related article: EVOLUTION: Every Henry Cavill Role From 2001 to 2021, All Performances Exceptionally Poignant
Related article: EVOLUTION: Every Chris Evans Role From 1997 to 2020, All Performances Exceptionally Poignant
Related article: 'In the Heights' Full Commentary & Behind the Scenes +  Reactions – Lin Manuel Miranda, John M. Chu
America Ferrera 
Remember that plain girl from Queens who wanted to be a writer, but then became an assistant? She wore braces and thick glasses. Does it ring a bell? I'm talking about Ugly Betty. For me, that was the first time I saw America Ferrera on TV. I was in awe, because she had a different look than the one I was accustomed to. She was beautiful, curvy and, still, an amusing lead. I always thought that was her first role, but later on, I learned that America Ferrera had started her career at a very young age, in a Disney movie called 'Gotta kick it up!' 
Throughout the years, America Ferrera has played roles that pushed the boundaries of the typical white lead. Starring in movies like 'Real Women Have Curves,' 'The Sisterhood of the Traveling pants,' and most recently the series 'Superstore.' America Ferrera is an inspiration to many Latin kids with a dream. She is an activist and works alongside Eva Longoria to highlight Latin voices. There is so much to look up to America Ferrera, especially her determination and fearlessness because when Hollywood didn't believe she could pull it off, she proved them wrong. 
Eugenio Derbez 
I grew up watching all of Eugenio Derbez's hilarious characters on television. He is known for creating entertaining shows, quotable jokes, and memorable voices throughout the years. Furthermore, Derbez is considered one of the most successful comedy actors in Mexico and Latin America, but to my surprise, when I asked close friends and acquaintances about him, many looked at me with a confused gaze. 
Related article: Why Queen Elizabeth II Is One Of The Greatest Monarchs | Her Majesty Queen Elizabeth II of United Queendom of Great Britain & Northern Ireland (Video Insight)
Limited Time Offer – FREE Subscription to The Hollywood Insider
Click here to read more on The Hollywood Insider's vision, values and mission statement here – Media has the responsibility to better our world – The Hollywood Insider fully focuses on substance and meaningful entertainment, against gossip and scandal, by combining entertainment, education, and philanthropy.
Eugenio Derbez started his career in Mexican Television, participating in Novelas and creating popular comedy shows. Since he moved to America, Derbez had been part of important Hollywood productions, including the feature film 'Instructions Not Included' which he directed, co-wrote, and starred in. The film became the most successful Spanish film in the U.S. and worldwide and broke numerous box office records. 
I found it crazy that this man broke records in the box office, his career spans over twenty years, and we are still trying to introduce him to the world? I don't think we need to convince anyone that this man is an incredible asset to the entertainment industry, but sadly, he is yet to be appreciated as he should. His decision to produce his work was heavily influenced by the need to "change the way Hollywood portrays Latinos." He recently co-stars in Disney's live-action 'Dora and the Lost City of Gold,' a film that surpassed many of Disney's remakes of 2019. 
Related article: The Hollywood Insider's CEO Pritan Ambroase: "The Importance of Venice Film Festival as the Protector of Cinema"
Related article: The Masters of Cinema Archives: The Hollywood Insider Pays Tribute to 'La Vie En Rose', Exclusive Interview with Director Olivier Dahan
Related article: – Want GUARANTEED SUCCESS? Remove these ten words from your vocabulary| Transform your life INSTANTLY
Rachel Zegler
When I heard Steven Spielberg was working on a new version of 'West Side Story,' I was ecstatic. I wanted to know all the details, and I cannot wait for the movie to come out in December. Furthermore, when the cast was announced, I needed to know who they were. Rachel Zegler was just a regular High School student in New Jersey who performed in the school's theater productions. Her voice is incredible, her talent undeniable. Zegler has recently been cast as 'Snow White' in the new Disney live-action adaptation of the animated classic. It is exciting to see that a Colombian-American actress is proclaimed as "Hollywood's next big thing!"
These names are just a few of the incredible artists of Hollywood's Latin community. All fighting for one cause, inclusion. 
The Latin community wants to be seen as they are and not as the image Old Hollywood has created. 
America Ferrera, in a Ted Talk called,' 'my identity is a superpower– not an obstacle', once said, "I was never asking the system to change. I was asking it to let me in. I couldn't change what the system believed about me because I believed what the system believed about me," The epiphany that America Ferrera had, one that took many years for her to realize, is another proof that Latin creators and actors should be acknowledged more often. After all, kids shouldn't grow up believing they don't matter. 
Latinx creators are more than just "diversity hires"; they are artists that need to tell their stories. 
By Ana Cobo
Click here to read The Hollywood Insider's CEO Pritan Ambroase's love letter to Cinema, TV and Media. An excerpt from the love letter: The Hollywood Insider's CEO/editor-in-chief Pritan Ambroase affirms, "We have the space and time for all your stories, no matter who/what/where you are. Media/Cinema/TV have a responsibility to better the world and The Hollywood Insider will continue to do so. Talent, diversity and authenticity matter in Cinema/TV, media and storytelling. In fact, I reckon that we should announce "talent-diversity-authenticity-storytelling-Cinema-Oscars-Academy-Awards" as synonyms of each other. We show respect to talent and stories regardless of their skin color, race, gender, sexuality, religion, nationality, etc., thus allowing authenticity into this system just by something as simple as accepting and showing respect to the human species' factual diversity. We become greater just by respecting and appreciating talent in all its shapes, sizes, and forms. Award winners, which includes nominees, must be chosen on the greatness of their talent ALONE.
I am sure I am speaking for a multitude of Cinema lovers all over the world when I speak of the following sentiments that this medium of art has blessed me with. Cinema taught me about our world, at times in English and at times through the beautiful one-inch bar of subtitles. I learned from the stories in the global movies that we are all alike across all borders. Remember that one of the best symbols of many great civilizations and their prosperity has been the art they have left behind. This art can be in the form of paintings, sculptures, architecture, writings, inventions, etc. For our modern society, Cinema happens to be one of them. Cinema is more than just a form of entertainment, it is an integral part of society. I love the world uniting, be it for Cinema, TV. media, art, fashion, sport, etc. Please keep this going full speed."
More Interesting Stories From The Hollywood Insider
– Want GUARANTEED SUCCESS? Remove these ten words from your vocabulary| Transform your life INSTANTLY
– A Tribute to Martin Scorsese: A Complete Analysis of the Life and Career of the Man Who Lives and Breathes Cinema 
– Do you know the hidden messages in 'Call Me By Your Name'? Find out behind the scenes facts in the full commentary and In-depth analysis of the cinematic masterpiece
– A Tribute To The Academy Awards: All Best Actor/Actress Speeches From The Beginning Of Oscars 1929-2019 | From Rami Malek, Leonardo DiCaprio To Denzel Washington, Halle Berry & Beyond | From Olivia Colman, Meryl Streep To Bette Davis & Beyond
– In the 32nd Year Of His Career, Keanu Reeves' Face Continues To Reign After Launching Movies Earning Over $4.3 Billion In Total – "John Wick", "Toy Story 4", "Matrix", And Many More
underrated latin actors, underrated latin actors, underrated latin actors, underrated latin actors, underrated latin actors, underrated latin actors, underrated latin actors, underrated latin actors, underrated latin actors, underrated latin actors, underrated latin actors, underrated latin actors, underrated latin actors, underrated latin actors, underrated latin actors, underrated latin actors, underrated latin actors, underrated latin actors, underrated latin actors, underrated latin actors, underrated latin actors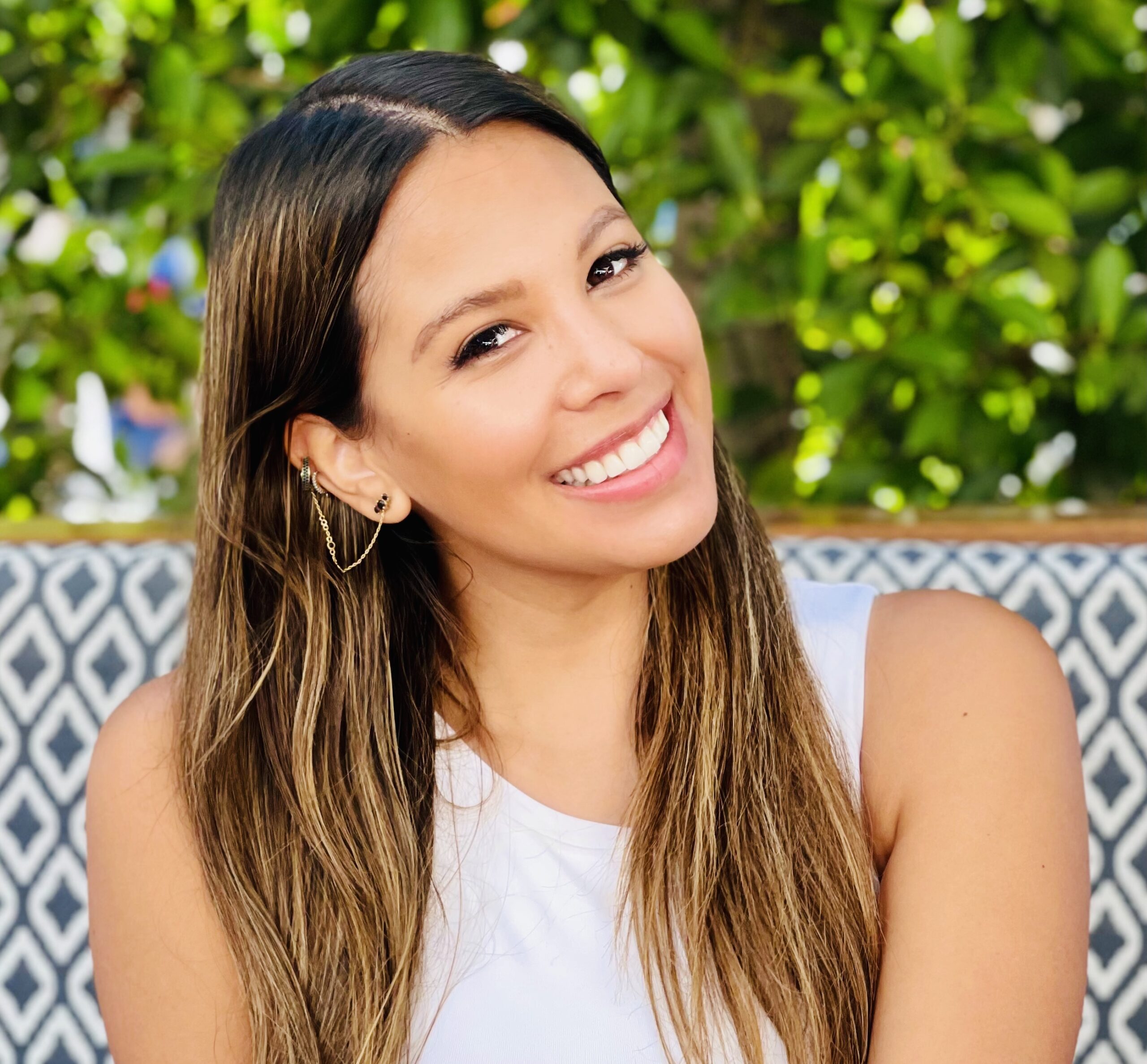 Ana Cobo is a writer for The Hollywood Insider, who keeps up to date with the entertainment world and looks for truth and compassion in her pieces. She enjoys finding depth and understanding behind the creative work on TV shows and films. Sharing the new knowledge found has always been important to her. Ana loves sparking interest and highlighting the talent found in the Latinx community. Like everyone at The Hollywood Insider, Ana believes in uplifting the community, through compassion and understanding.