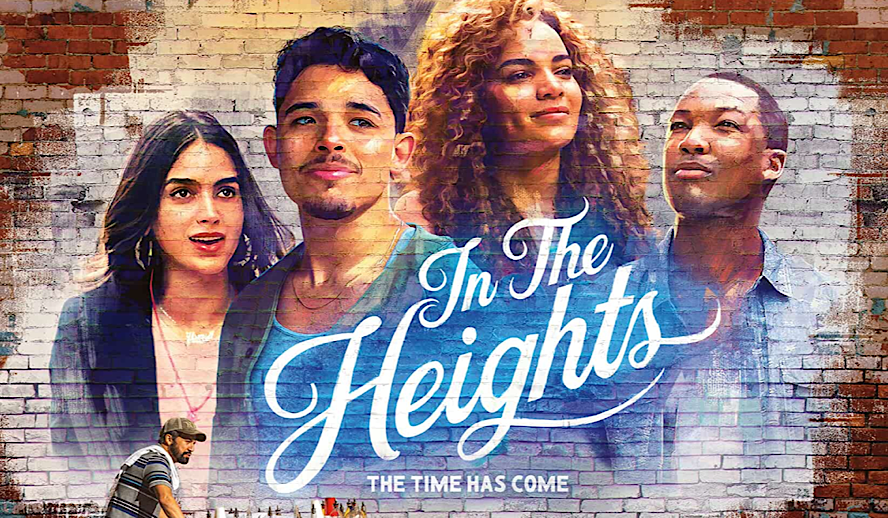 Photo: 'In The Heights'/Warner Bros Pictures
When Lin-Manuel Miranda's 'Hamilton,' the rap and hip-hop-inspired retelling of American founding father Alexander Hamilton, debuted in 2015, it was instantaneously regarded as a modern masterpiece. Ticket prices were skyrocketing, at one point reaching over $1,000 for a single premium ticket, setting a new and still unbroken Broadway record. 
What made 'Hamilton' such a prolific draw? Well, aside from its massive critical acclaim, multiple Tony awards, and ravenous fan base, 'Hamilton' was an unexpected and unprecedentedly unique concept while focusing on one of the most recognizable figures in American history. 'Hamilton' succeeded because it was unique, well-timed, and stood behind its brazen moral ideology. Much of what made 'Hamilton' such an unrivaled success rings true with Lin-Manuel Miranda's newest release, 'In the Heights.'
Related article: A Tribute to Cannes Film Festival: A Celebration of Cinema, Glamour, and Humanity | Statement From Hollywood Insider's CEO Pritan Ambroase
Related article: 'La La Land' – Damien Chazelle's Love Letter to LA is a Magical Portrayal of Love and Life
'Hamilton' and the stage iteration of 'In the Heights' were put forth by the aforementioned frondeur, Lin-Manuel Miranda who created, wrote original music, starred in, and directed the plays. Miranda also boasts a Pulitzer prize, three Grammy awards, a Macarthur Fellowship, and a Kennedy Center Honor, to say the least, he is quite the acclaimed artist. So, when it was announced that Miranda would be working with Director Jon M. Chu, who burst into stardom with 'Crazy Rich Asians,' for a film version of 'In the Heights' expectations began running rampant;
Those expectations are not only met but exceeded.
How 'In the Heights' came to be
The year is 2008; Kenny Ortega (High School Musical) has been tapped to Direct an upcoming film adaptation of the Lin-Manuel Miranda original musical 'In the Heights' and is scheduled for release in 2011. The film would be canceled by its studio, Universal, because they were set on casting "bankable Latino stars" (I.E. Shakira, Jennifer Lopez) rather than unknown actors. After the cancelation, Miranda would go on to devise 'Hamilton' and make that his main focus. 
Related article: MUST WATCH – Hollywood Insider's CEO Pritan Ambroase's Love Letter to Black Lives Matter – VIDEO
Subscribe to Hollywood Insider's YouTube Channel, by clicking here.
Fast-Forward to 2016; Harvey Weinstein enters the picture. Weinstein and Miranda decide to co-produce the film adaptation themselves, delegating Directorship to Jon M. Chu. In the coming months, multiple sexual assault allegations would come out against Weinstein prompting the removal of his producer credit and the auctioning of the film to Warner Bros. for $50 million. Now, in 2018, Miranda visits the Kennedy Center production of 'In the Heights' and praises star Anthony Ramos on Twitter afterward then casts him in an undisclosed role. A year later, the entire cast has been assembled and production begins on June 3rd, 2019 on location in New York City with a modest budget of $55 million.
The plot of 'In the Heights'
'In the Heights' follows a group of Latino New Yorkers through a week of sweltering heat in the titular Washington Heights neighborhood, culminating in a city-wide power outage. The film focuses on the main character Usnavi de la Vega, played to utter perfection by the stellar Anthony Ramos, who runs a humble bodega with his little cousin Sonny. The bodega is a staple in the community, a community that is extremely tight-knit. Through the lens of Navi's bodega, we are introduced to our main characters, demonstrating the familial aspect of life in the Heights.
After a hurricane rips through Navi's homeland of the Dominican Republic and destroys his deceased father's Bar, he is presented an opportunity to buy it and move there, restarting his life in his father's footsteps. What results is the push and pull of his commitments to his family in the Heights and his longing for the "Best days of his life," as he reminds himself every morning. 
Related article: Why Queen Elizabeth II Is One Of The Greatest Monarchs | Her Majesty Queen Elizabeth II of United Queendom of Great Britain & Northern Ireland (Video Insight)
Click here to read more on Hollywood Insider's vision, values and mission statement here – Media has the responsibility to better our world – Hollywood Insider fully focuses on substance and meaningful entertainment, against gossip and scandal, by combining entertainment, education, and philanthropy.
Although Usnavi is the lead and his storyline is the most central to the plot, 'In the Heights' is truly an ensemble performance. About eight characters get well designed and touching arcs, spanning from Vanessa's (played by the stunning Melissa Barrera) fight for her passion for fashion design while being unable to afford life outside the Heights to Kevin Rosario's (played by Jimmy Smits) struggle and sacrifice to put his daughter, who he heralds as the best the Heights have to offer, through college at Stanford. 'In the Heights' is a kaleidoscope of story, creating a beautifully nuanced and multivariable story that is impactful in each of its own rights, but simultaneously weaves these stories together beautifully to create one cohesive narrative. 
Political commentary within the Heights
'In the Heights' is a film with the main intention of representing Latinos in a way they have, for the majority of modern times, been disallowed from enjoying. The film details the harsh realities for the American Latino population, but does not limit itself to only Latino representation. Largely, the film is synonymous with cornerstone populations of New York City that are being forced out of the city through gentrification, a topic widely discussed throughout its 143-minute runtime. The film shines a spotlight on the insane real estate market that is the city of New York where it's impossible to find a place to rent, even if you have first and last month and security in cash, without a provable, 40x rent revenue. 
'In the Heights' also directs its spotlight to the issue of immigration and undocumented illegal aliens. In one of the most heart-wrenching moments of the film, one of our characters comes to a harsh realization that, unless a legal citizen of the United States, attending college is astronomically harder. There is no financial aid, no grants or public funding to aid them, making college a pipedream for many.
Related article: Hollywood Insider's CEO Pritan Ambroase: "The Importance of Venice Film Festival as the Protector of Cinema"
Related article: The Masters of Cinema Archives: Hollywood Insider Pays Tribute to 'La Vie En Rose', Exclusive Interview with Director Olivier Dahan
Related article: – Want GUARANTEED SUCCESS? Remove these ten words from your vocabulary| Transform your life INSTANTLY
A truth for thousands of kids across this country who, for no real rhyme or reason other than which spot on earth with imaginary lines drawn as borders they were born in, are essentially forced to live a life of poverty and are subjected to only the most tedious and menial of work for the rest of their existence. Another character deals with the language barrier and conforming to a foreign society of which they've never been introduced before being thrown to the proverbial sharks. "You'd better learn English, girl." sneers the American populace; how hard would it be to teach children Spanish, instead?
Regardless, 'In the Heights' is a powerful statement and beautiful portrait of the Latino community in America. 
Stars in the Heights
Washington Heights boasts acclaimed former residents like Harry Belafonte, Rod Carew, Laurence Fishburne, and Edward Kosner. However, the real stars in Washington Heights are the entire cast of 'In the Heights.' Anthony Ramos, Corey Hawkins, Leslie Grace, Jimmy Smits, Melissa Barrera, Olga Merediz, Daphne Ruben-Vega, Gregory Diaz IV, Dascha Polanco, and Stephanie Beatriz all put forth moving and powerful performances. I wish I could single out just a few to give a more detailed synopsis of their greatness, but truly, the entire cast is fantastic.
The entirety gives not only wonderful acting performances but are all capable singers and showcases this strength in some truly wonderful original songs written by Lin-Manuel Miranda. Not only do they act and sing, but they are also asked to dance, and these choreographies are so fun and full of life and vibrance that you want to jump out of your seat and dance alongside them. 
Related article: Keeping In Rhythm with Damien Chazelle: The Fantastically Talented Oscar Winning Director's Movies
Related article: Lin-Manuel Miranda: 32 Facts on the Composer Taking Broadway, Film, and Everything Else By Storm
Outside of the marvelous acting in 'In the Heights' there are still some bright shining stars. Director Jon M. Chu must be noted, in the 96,000 performance, which was done at the Highbridge Pool, Chu commands more than 500 extras in a choreographed flash mob-esque song and dance number that is nothing short of awe-inspiring. Other behind the camera stars are editor Myron Kerstein who adds snappy and perfect cuts, but also some surprise animations that add so much character and fun to the production.
Cinematographer Alice Brooks puts together a masterclass using a marvelous reflection technique where we would be focusing on a character through a pane of glass only to have the reflection turn into a beautiful foreground of moving images and dance that is really only describable as breathtaking. Part of this behind-the-camera success comes from Chu's sage choice in working with a production team he is familiar with and has past experience with. The entire main crew has worked on other Chu productions and their chemistry really shines. 
Sunset in the Heights
We are very lucky, as an audience, that 'In the Heights' comes to us just as theaters are reopening, because this is a movie you absolutely must see in theaters. There is something very magical about this film and seeing it in a totally packed house. Thankfully, 'In the Heights' officially releases very soon, June 10th, to be exact. I could not recommend this picture any more fervently. Not only is this a soul-touching and emotional rollercoaster dramatically, but it is also a beautiful musical and is sure to please just about any and every audience member who sees it. You will cry, you will laugh, and you will emerge from the theater thankful for the experience gained, and that is what the cinema experience is all about. 
Cast & Crew
Director: Jon M. Chu
Cinematographer: Alice Brooks | Writer: Quiara Alegría Hudes | Producer: Anthony Bregman
Starring: Anthony Ramos, Olga Merediz, Corey Hawkins, Melissa Barrera, Jimmy Smits, Leslie Grace
By Tyler Sear
Click here to read Hollywood Insider's CEO Pritan Ambroase's love letter to Black Lives Matter, in which he tackles more than just police reform, press freedom and more – click here.
An excerpt from the love letter: Hollywood Insider's CEO/editor-in-chief Pritan Ambroase affirms, "Hollywood Insider fully supports the much-needed Black Lives Matter movement. We are actively, physically and digitally a part of this global movement. We will continue reporting on this major issue of police brutality and legal murders of Black people to hold the system accountable. We will continue reporting on this major issue with kindness and respect to all Black people, as each and every one of them are seen and heard.
Just a reminder, that the Black Lives Matter movement is about more than just police brutality and extends into banking, housing, education, medical, infrastructure, etc. We have the space and time for all your stories. We believe in peaceful/non-violent protests and I would like to request the rest of media to focus on 95% of the protests that are peaceful and working effectively with positive changes happening daily. Media has a responsibility to better the world and Hollywood Insider will continue to do so."
Ways to support Black Lives Matter Movement to end systemic racism
More Interesting Stories From Hollywood Insider
– Want GUARANTEED SUCCESS? Remove these ten words from your vocabulary| Transform your life INSTANTLY
– Compilation: All James Bond 007 Opening Sequences From 1962 Sean Connery to Daniel Craig
– Do you know the hidden messages in 'Call Me By Your Name'? Find out behind the scenes facts in the full commentary and In-depth analysis of the cinematic masterpiece
– A Tribute To The Academy Awards: All Best Actor/Actress Speeches From The Beginning Of Oscars 1929-2019 | From Rami Malek, Leonardo DiCaprio To Denzel Washington, Halle Berry & Beyond | From Olivia Colman, Meryl Streep To Bette Davis & Beyond
– In the 32nd Year Of His Career, Keanu Reeves' Face Continues To Reign After Launching Movies Earning Over $4.3 Billion In Total – "John Wick", "Toy Story 4", "Matrix", And Many More
in the heights, in the heights, in the heights, in the heights, in the heights, in the heights, in the heights, in the heights, in the heights, in the heights, in the heights, in the heights, in the heights, in the heights, in the heights, in the heights, in the heights, in the heights, in the heights, in the heights, in the heights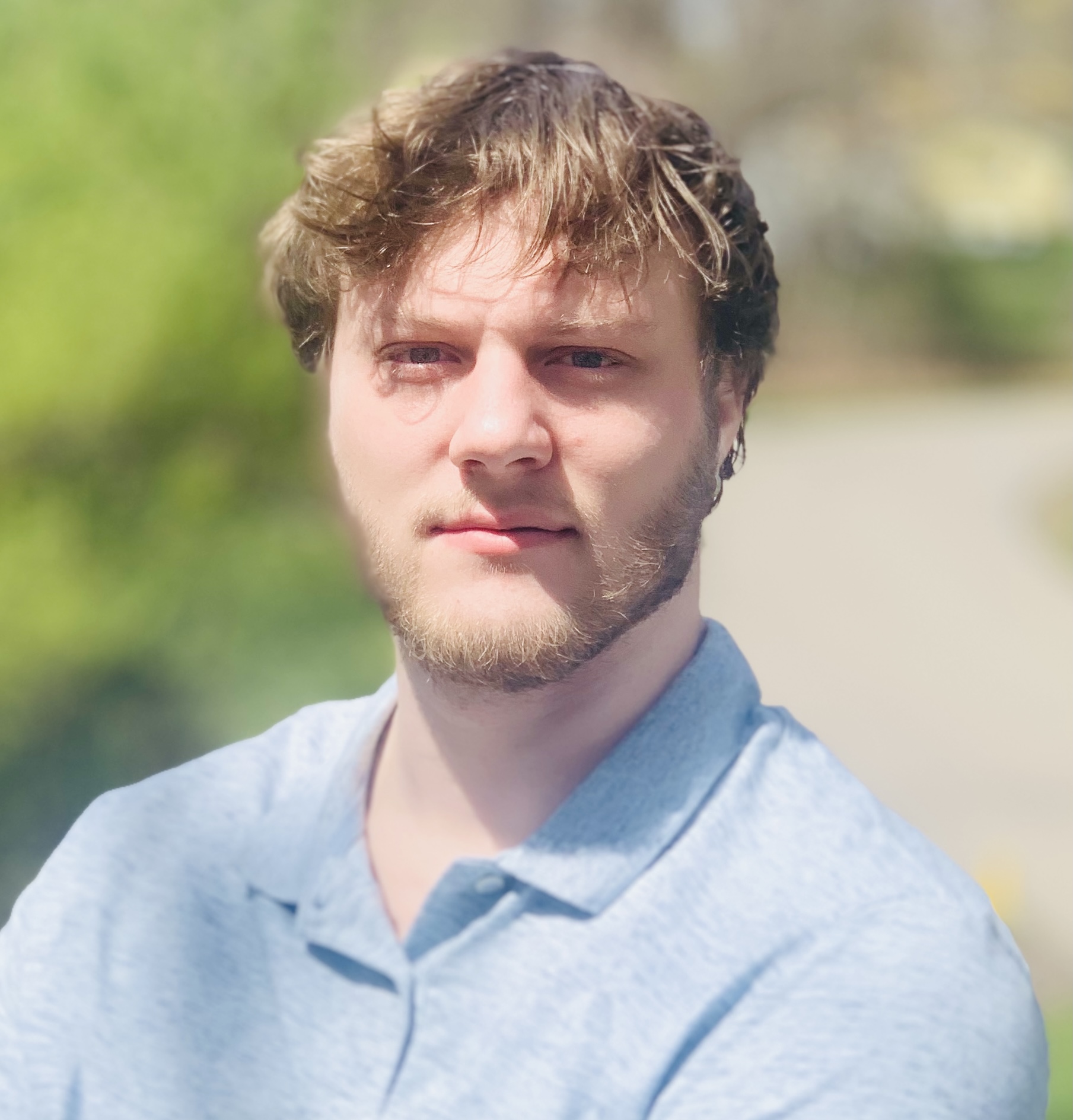 Tyler Sear is an athlete and writer with a philosophical perspective to film. With aspirations to direct feature length films, Tyler brings a critical eye and philosophic approach to film, striving to give unbiased opinions while campaigning for equality and impartiality in Hollywood, today. This sense of morality makes Tyler uniquely qualified to address timely issues and recent releases within film. By tackling interesting topics, Tyler aligns with Hollywood Insider's intentional mission to ignore sensationalized rumor and strive to present factual and entertaining content.