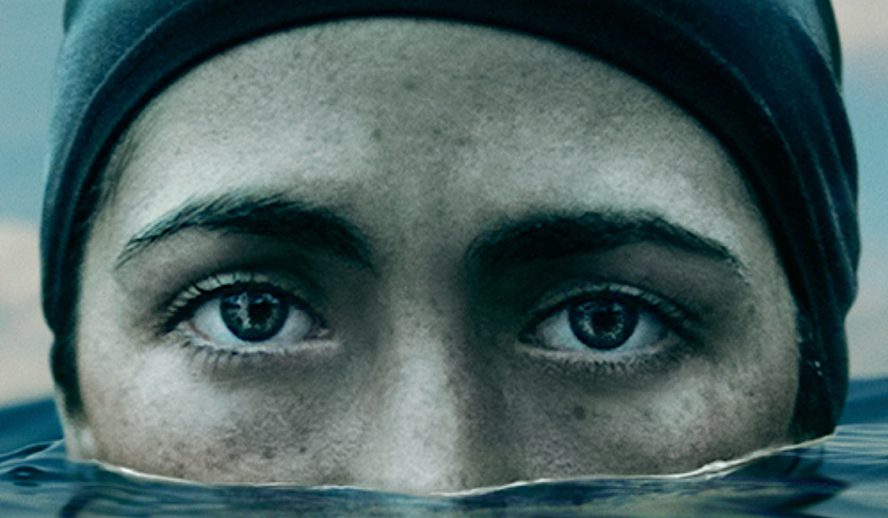 Photo: 'The Novice'
There are some actors who have a knack for making their audience feel uneasy. For example, Anthony Hopkins in 'The Silence Of The Lambs', Toni Collette in 'Hereditary', or Jack Nicholson in pretty much everything. These actors all hold immense power by being able to portray a character whose cold blank stare alone can send shivers down your spine. 
Isabelle Fuhrman I believe to be one of these people. Although she is only 24, she has done several projects already that are creepy, intense, disturbing or a combination of the three.
Her breakout role was starring in the 2009 horror flick 'Orphan' where she played Esther, which some have argued made her a horror icon. She has also been in features such as the horror adaptation 'Children Of The Corn' and the wildly successful franchise 'The Hunger Games'. Recently though, she has made an impression for her simmering intensity in the 2021 film 'The Novice'. While it may be simple in its premise, the film is completely unnerving in its presentation as well as Fuhrman's performance.
Related article: EXCLUSIVE: 'Dune' Full Commentary, Reactions, Making Of – Timothee Chalamet, Zendaya, Oscar Isaac
Related article: 'No Time to Die' Full Commentary, Behind the Scenes & Reactions, Daniel Craig, Rami Malek, Bond
Related article: 'No Time to Die' Royal Premiere & Reactions – Daniel Craig, Rami Malek, Léa Seydoux & More
Related article: 'Halloween Kills' Full Commentary & Reactions, Behind the Scenes – Jamie Lee Curtis & More
Related article: The Hollywood Insider's CEO Pritan Ambroase: "The Importance of Venice Film Festival as the Protector of Cinema"
'The Novice': Intense Sports Drama Meets Psychological Thriller
It's hard to nail down a genre for 'The Novice' as it walks a fine line between a psychological thriller and sports drama. There are  many elements expertly woven together to create something both reality-bending and deeply personal. "It's a horrific tale of a young woman hurtling directly toward failure and welcoming the pain that comes with it. Hadaway — who based the film on her own experiences rowing in college — brings out the best in Fuhrman, who gives a searing, star-making performance as Dall," reviewed The Hollywood Reporter.
Alex Dall (Furhman) is a college freshman who joins her university's rowing team without any experience, although this only motivates her more. To her, life is a collection of challenges she is meant to overcome. She is driven by her weaknesses, just like how she is majoring in physics despite it being her worst subject. It leads to painstaking perfectionism, including taking tests two or three times to the annoyance of her TA and eventual love interest. Her obsessive drive to succeed especially when the odds are stacked against her guide the story forward. Dall is both the protagonist and also her own biggest enemy.
Related article: MUST WATCH – The Hollywood Insider's CEO Pritan Ambroase's Love Letter to Black Lives Matter – VIDEO
Subscribe to The Hollywood Insider's YouTube Channel, by clicking here.
This intensity not only alienates her from the rest of her team, but from any life outside of the sport. "She wants to defeat every obstacle, to master her pain (and to let it master her), not just to win but to excel, in every way and at all cost. Does she have a passion for rowing? We're not sure; it's almost irrelevant. Her passion is for succeeding. She treats rowing as a military endeavor, going at it with a joyless masochistic precision," reviewed Variety. 
When she is not training until she throws up, rowing until her hands bleed, or meticulously thinking about how to get better, she obsesses over how to improve her grades. She is quick to point out, it's not that she was the smartest in her high school that she got an academic scholarship but because she worked the hardest. 
The other novices, or recruits before they move up to varsity, are there for their own personal reasons. One girl needs a scholarship that being on varsity would provide, and her natural athleticism makes her Dall's biggest competition despite being her only ally. "At first, her experiences rowing are euphoric with romantic music and a dreamy tone. Then, slowly, the act of rowing curdles into something monstrous. This is not a feel-good sports film. This is a film about an all-consuming, unhealthy fixation on suffering," said The Hollywood Reporter. 
Related article: Why Queen Elizabeth II Is One Of The Greatest Monarchs | Her Majesty Queen Elizabeth II of United Queendom of Great Britain & Northern Ireland (Video Insight)
Limited Time Offer – FREE Subscription to The Hollywood Insider
Click here to read more on The Hollywood Insider's vision, values and mission statement here – Media has the responsibility to better our world – The Hollywood Insider fully focuses on substance and meaningful entertainment, against gossip and scandal, by combining entertainment, education, and philanthropy.
Lauren Hadaway: A No-Nonsense Directorial Debut
The film was released in June of 2021 and is writer and director Lauren Hadaway's first film, although it's not her entrance into the entertainment world. She has already had a successful career, working on over 50 projects in the sound department. She was the sound editor for 'Whiplash', one of the most audio-focused films of the last decade. 
'The Novice' has beautiful sound design, creating a soundtrack juxtaposing visually bleak scenes and scores increasing suspense and dread. According to Roger Ebert, "It's the sound editing—Hadaway's first calling, having worked with the likes of Quentin Tarantino, Zack Snyder, and Damien Chazelle—that grabs you off the top and envelops you throughout. But she also creates a dark and vivid sense of place within the competitive world of collegiate rowing, making a scenic campus feel increasingly claustrophobic and sinister."
In many ways, the parallels to 'Whiplash' are fairly evident, both focusing on an intensely ambitious individual whose health is sacrificed for success. 'Black Swan' is another piece of work that Hadaway drew inspiration from. Hadaway has been open about her inspiration from 'Black Swan' and how she used it for her own creative process. Hadaway reportedly told Indie Wire, "I was very much thinking Aronofsky, and that kind of the psychological clusterfuck of things, and how it looks and how it feels. I would watch 'Black Swan' on loop, over and over and over. Probably watched it 15 times," she said. "And I would cut from that, and I would watch the first 15 minutes of 'Black Swan' and watch the first 15 minutes of 'The Novice,' and figure out what was working and how it was working."
Related article: The Hollywood Insider's CEO Pritan Ambroase: "The Importance of Venice Film Festival as the Protector of Cinema"
Related article: The Masters of Cinema Archives: The Hollywood Insider Pays Tribute to 'La Vie En Rose', Exclusive Interview with Director Olivier Dahan
Related article: – Want GUARANTEED SUCCESS? Remove these ten words from your vocabulary| Transform your life INSTANTLY
The character of Alex was based around her own experiences, so it's no surprise that she is a bit intense. Her fervor pays off though, at least in the film, creating a sensory rich and disturbingly immersive experience. "I wanted to tell a story of grit and ambition. But the thing I've never related to with these films is, there seems to always be this external force. There's a coach or an overbearing parent, or they're trying to make the Olympics or win the big game. Which you need in film, because you need external conflict. But for me, I've always felt internally driven. This isn't a novel, you can't write all these obsessive thoughts. You have to put that on the screen. Most people probably haven't felt this level of obsession. How do I put the audience in the headspace of this character?" said Hadaway according to Indie Wire.
Furhman acts as the perfect vessel for a simmering obsession waiting to boil over.
Isabelle Furhman: The Future Of Horror
It's hard to take your eyes off of Isabelle Furhman in this role. She is completely captivating as she begins to unravel. In a way, Dall is a femme fatale and her relentless ambition begins as inspiring in a way. You want there to be pay off for her obsession, but that's not really how life is. 
On the other hand, like several of the coaches and friends in the film, you want to tell her to chill out. It's rowing, not life or death. But that's an obsession, and to Dall, it is all-consuming. In one particularly brutal moment, Dall's girlfriend/TA Dani begs her to quit rowing, as it is visibly destroying her. "This is the only scene where someone is able to break down Dall's cruel, cutthroat facade, revealing a young woman who refuses to give herself a break. Dani knows that despite all her grit, Dall is still just a kid on her own for the first time in her life. Rowing gives her a sense of purpose — something to fixate on, drown in, and be engulfed by. And by the time she realizes that she needs to get out, there are no helping hands left to save her," writes The Hollywood Reporter.
She transforms from a quiet perfectionist overachiever into something the feels on the brink of sinister. Furhman excels at making the audience feel uneasy. There are no jump scares or ghosts to make the movie feel eerie, it's up to the detailed soundtrack, thoughtful cinematography, and excellent acting.
Since the film's release, Furhman has starred in films such as 'Escape Room: Tournament of Champions' and 'The Last Thing Mary Saw'. She's a name you're going to want to remember, because not unlike Dall, Furhman is a fierce competitor.
Cast/ Crew
Director: Lauren Hadaway
Writer: Lauren Hadaway
Starring: Isabelle Furhman, Amy Forsyth, Dilone, Jonathan Cherry, Kate Drummond
Producers: Ryan Hawkins, Kari Hollend, Steven Sims, Zack Zucker
Music: Alex Weston
By Kylie Bolter
Click here to read The Hollywood Insider's CEO Pritan Ambroase's love letter to Black Lives Matter, in which he tackles more than just police reform, press freedom and more – click here.
An excerpt from the love letter: The Hollywood Insider's CEO/editor-in-chief Pritan Ambroase affirms, "The Hollywood Insider fully supports the much-needed Black Lives Matter movement. We are actively, physically and digitally a part of this global movement. We will continue reporting on this major issue of police brutality and legal murders of Black people to hold the system accountable. We will continue reporting on this major issue with kindness and respect to all Black people, as each and every one of them are seen and heard.
Just a reminder, that the Black Lives Matter movement is about more than just police brutality and extends into banking, housing, education, medical, infrastructure, etc. We have the space and time for all your stories. We believe in peaceful/non-violent protests and I would like to request the rest of media to focus on 95% of the protests that are peaceful and working effectively with positive changes happening daily. Media has a responsibility to better the world and The Hollywood Insider will continue to do so."
Ways to support Black Lives Matter Movement to end systemic racism
More Interesting Stories From The Hollywood Insider
– Want GUARANTEED SUCCESS? Remove these ten words from your vocabulary| Transform your life INSTANTLY
– Compilation: All James Bond 007 Opening Sequences From 1962 Sean Connery to Daniel Craig
– Do you know the hidden messages in 'Call Me By Your Name'? Find out behind the scenes facts in the full commentary and In-depth analysis of the cinematic masterpiece
– A Tribute To The Academy Awards: All Best Actor/Actress Speeches From The Beginning Of Oscars 1929-2019 | From Rami Malek, Leonardo DiCaprio To Denzel Washington, Halle Berry & Beyond | From Olivia Colman, Meryl Streep To Bette Davis & Beyond
– In the 32nd Year Of His Career, Keanu Reeves' Face Continues To Reign After Launching Movies Earning Over $4.3 Billion In Total – "John Wick", "Toy Story 4", "Matrix", And Many More
the novice, the novice, the novice, the novice, the novice, the novice, the novice, the novice, the novice, the novice, the novice, the novice, the novice, the novice, the novice, the novice, the novice, the novice, the novice, the novice, the novice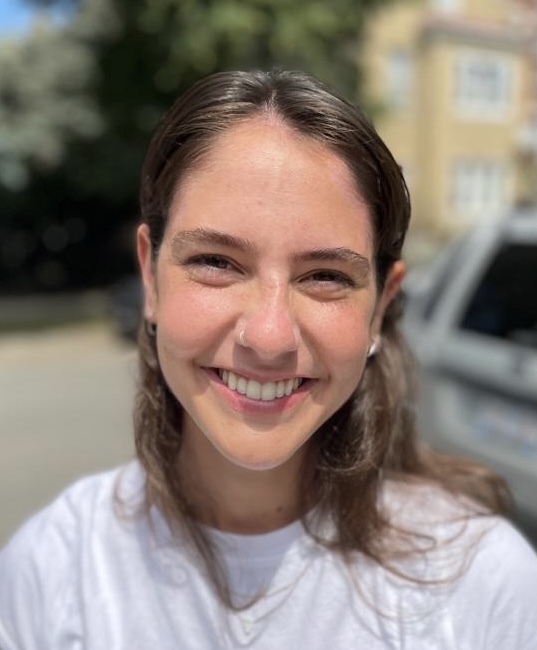 Kylie is a writer obsessed with entertainment, most notably in film and television. Her background in screenwriting tends to make her focus on dialogue and development of characters. Although she enjoys watching new material with a critical eye, she is very easily entertained and quick to laugh. 
The Hollywood Insider's
dedication to journalism without gossip is something that she values, along with their dedication to meaningful representation and substantial storytelling.  She enjoys finding the balance between relatability and artistry, no matter the format.