Photo: 'Stranger Things 4'
I have spent six years as a devoted, avid 'Stranger Things' fan. Way back in 2016, I had heard the show mentioned by a friend and on my local radio, and one fateful night, gave it a chance. I haven't been the same since. At that point in my life, I already knew I wanted to go into entertainment and storytelling, but upon my completion of the first season, I felt I would never be able to make a project that could live up to the standard 'Stranger Things' had just set for me. Immediately after the credits for the last episode rolled, I scoured Google, looking for the source material the show had been adapted from. I had kept reading "created by the Duffer Brothers" during the opening of every episode, but I had figured they were some sort of Brothers Grimm type of duo. I thought for sure this show, so intentional in every aspect of its world and its story, had to be based on some rich well of intellectual property, like a series of books. Surely two young filmmakers could not have just come up with all of this mastery, this genius all on their own. 
Related Video: Full Commentary on 'Top Gun: Maverick': Tom Cruise, Val Kilmer, Jennifer Connelly, Miles Teller
Related video: 'Top Gun: Maverick' Full Premiere Reactions: Tom Cruise, Val Kilmer, Jennifer Connelly, Miles Teller
Related video: EVOLUTION: Every Tom Cruise Role From 1981 to 2021, All Performances Exceptionally Poignant
Yet, to my surprise, I found that 'Stranger Things' was an entirely original television series, birthed directly from the minds (inspired by Stephen King and M. Night Shyamalan) of Matt and Ross Duffer, a writing, directing, and producing duo working for Netflix. Amazing. Nevertheless, I have continued to try and kindle a career in entertainment anyway, with each subsequent season of 'Stranger Things' raising the bar higher each and every time, only ever adding to the show, never subtracting from. I have also gone on to amass both an impressive and obsessive collection of 'Stranger things' merch, which managed to nab me a senior superlative. And, in the six years since the show's release, it has become a global phenomenon. As I go on to describe the show's immense popularity, remember, I was a fan before the bandwagon was even built.
In October of 2019, Netflix announced 'Stranger Things 3' was the show's most-watched season to date, and is currently listed as the platform's sixth-biggest release ever. 2021's 'Squid Game' currently sits at the top of the list with 1.65 billion hours of the show being viewed in the first 28 days of its release. 'Stranger Things 3' sits at just 582.1 million. While that is certainly a large deficit, it is important to note that the runner-up, 'Bridgerton' season two, holds second place on the list with only 656.2 million hours. It is not that 'Stranger Things' is faltering, 'Squid Game' has just reached astronomical levels of success, and has thus pulled far, far away from the pack, which are all fighting at around the 600 million mark. The show and its audience is getting bigger and bigger, and each season's scale reflects that, with season four being the biggest bite yet. 
Related article: A Tribute to Johnny Depp: The Actor and Musician Who Defined Range
Related video: EVOLUTION: Every Johnny Depp Role From 1984 to 2020, All Performances Exceptionally Poignant
Related article: A Tribute to the Hero & President Volodymyr Zelenskyy: Comedian/Actor, Ukraine's President and Heroic Leader
The Penultimate Season
The Duffer Brothers and team behind 'Stranger Things 4' have referred to this season as the show's "penultimate season," meaning that it is the single most daunting, epic, monstrous chapter of their story, which will flow immediately into the finale. The end. This is the beginning of the end. As one can imagine, this is a gut-wrenching realization for a steadfast fan such as myself, that my favorite show ever is on its way out. And, having also just ended film school, I am already in an existential dread of my own. But, 'Stranger Things 4' was there to catch me. With this being the show's largest season to date, Netflix has decided to release it in two parts, volume one on May 27th and volume two on July 1st. Volume one, which consists of seven episodes, has a staggering runtime of almost nine hours in total. Every episode is over an hour-long, with the first and last being an hour and sixteen and an hour and thirty-eight minutes, respectively. I drowned in 'Stranger Things.' Now, you might expect me to be elated with ecstatic bliss at the sheer jaw-dropping size of this first volume, and gorge myself on the over eight-hour binge (which, keep in mind, is just volume one of this season). However, I'm a writer and we're characteristically difficult. 
Again, as someone who just went through four years of undergraduate film school, I cannot possibly tell you a ballpark estimate of the number of hours and mental pain I spent reading my own writing over and over, again and again, looking for any way to trim, any spot to cut, any minute change I could make to spare space and decrease my page count and ergo runtime. Overwriting has always been my Achilles heel, and in screenwriting, that's a problem, as brevity is the language of screenwriting (hell yeah, I got that degree). Yet, apparently, if you have three seasons under your belt over at Netflix, you can…write your scripts with an open-ended page limit? Prior to the release of the latest season, Netflix released the runtime for the last three episodes, which will air on July 1st and are, an hour and twenty-five minutes and two hours and thirty minutes. Two hours. And thirty minutes. When they said that, I buckled up.
Related video: Full Premiere Reactions 'Doctor Strange in the Multiverse of Madness': Benedict Cumberbatch & Team
Related Video: OSCAR-NOMINATED – EXCLUSIVE: 'Dune' Full Commentary, Reactions, Making Of – Timothee Chalamet, Zendaya, Oscar Isaac
Related Video: OSCAR-NOMINATED – 'House of Gucci' Full Commentary & Behind the Scenes – Lady Gaga, Adam Driver, Jared Leto, Al Pacino
Related article: The Hollywood Insider's CEO Pritan Ambroase: "The Importance of Venice Film Festival as the Protector of Cinema"
Related article: The Masters of Cinema Archives: The Hollywood Insider Pays Tribute to 'La Vie En Rose', Exclusive Interview with Director Olivier Dahan
Related article: – Want GUARANTEED SUCCESS? Remove these ten words from your vocabulary| Transform your life INSTANTLY
I thought, "maybe there's just so much packed into this season, they need all of that room," despite every lesson I had learned in screenwriting classes telling me otherwise, "maybe there's just that much and it won't somehow be a mess." Well, having finished volume one, I can say I am delighted that this season was not a hot mess. That being said, though, I'm not entirely sure I needed nine hours of my time to be spent telling the story that volume one told, and with such a large runtime, could devote more than just one article to covering this season, but let's try and break it down. 
The first eight minutes could have been four or five
Just before the season dropped, Netflix also released the first eight minutes of the newest season, which included some of the, frankly, rather gluttonous storytelling this season employed. In those first eight minutes (which Netflix put online, so no spoilers here), we see Dr. Martin Brenner, played by Matthew Modine, getting ready for work in the morning. This includes breakfast, fetching the paper, a crossword, a shave, etc. A couple of notes here, and maybe I'm just conventional, I don't need to watch the paperboy biking down the street, then watch him throw papers, then watch various newspapers hit various people's properties, then watch Dr. Brenner come out and pick up said paper, then cut to him reading and filling out the damn newspaper. I get it. He gets the paper delivered and does a crossword, there are about a hundred different ways I can think of how to enter that scene quicker and more efficiently. And frankly, starting anything with a character getting ready in the morning is a basic screenwriting trope. It's boring, don't do it.
Related article: EVOLUTION: Every Henry Cavill Role From 2001 to 2021, All Performances Exceptionally Poignant
Related article: EVOLUTION: Every Chris Evans Role From 1997 to 2020, All Performances Exceptionally Poignant
Related article: #metoo Revolution: Powerful Questions That Need Answers
Related article: FACT-CHECKED Series: Timothee Chalamet and 32 Facts about The Young Superstar
What did my understanding that Dr. Brenner does a daily morning crossword puzzle do to further his character? "He's smart." Yeah, I got that from the fact he's a doctor. "But Connor, why does it need to be quicker?" Because yours and my time as an audience is supposed to be valued, precious, and of the utmost importance. Making something cinematic doesn't just mean you slow it down and have to show me every single nuanced moment. Furthermore, it's been three years since the last season of 'Stranger Things' was released, which unfortunately means audience members not quite as devoted as me, have lost the magic and novelty that held them to their screens and kept them returning for more. The first season was in 2016, the second in 2017, the third in 2019, and now the fourth all the way in 2022, after a pandemic that likely completely reorganized everybody's lives, preferences, and priorities anyway. So, forcing these people to commit such a large chunk of their personal time, a full nine hours, to what was supposed to be an episodic TV show, consumable in bite-sized portions, may prove not as attractive. Nonetheless, let's get deeper into the season. 
'Stranger Things 4' – The Upside Down
The Upside Down and the characters. Those are the elements that make 'Stranger Things' the success that it is. Sure, one could argue that those components paired with the '80s nostalgia and setting are what truly make the show, but I would go so far as to say you could set the show in the future and we would all still love our Hawkins crew and their fumbling parents. Of course, that would open up a lot of plot issues, as everyone would have either cell phones or Neuralink. Still, though, the Upside Down and the monsters that creep and crawl from that hellish alternate dimension have been facets of the utmost fascination. The Demogorgon has already been propelled into the supervillain hall of fame and is one of the most iconic antagonistic monsters of all time with its flowering, razor-sharp mouth. Now, we have Vecna. Since the show's first season, 'Dungeons & Dragons' the game has played a large role, it is sort of the lens through which the kids we follow see their world of monsters and demons.
Related article: MUST WATCH – The Hollywood Insider's CEO Pritan Ambroase's Love Letter to Black Lives Matter – VIDEO
Subscribe to The Hollywood Insider's YouTube Channel, by clicking here.
Related article: All Best Actor/Actress Speeches From The Beginning Of Oscars 1929-2019 | Hollywood Insider
It has been how they contextualize the alien-like threats invading their world, associating names and traits of villains in the game to the ones they face, and Vecna is known in the game as the "undying king." Vecna in 'Stranger Things' is a chilling homage to a familiar tenet of '80s horror, Freddy Krueger (played by horror icon, Robert Englund, who also joins the cast this season), and will serve as the main antagonist for the remainder and entirety of the show. Think of it like this, 'Stranger Things' is working to establish their Vecna as the Joker to Eleven's (played by Millie Bobby Brown) Batman. With this exploration of a main villain, also came the exploration of his world, the Upside Down. I am beyond happy to say that this season finally does good to further explain the alternate, twisted dimension, its origins, its inhabitants, and its inner workings, leading to a truly fascinating twist that will no doubt come to fruition in volume two of this season. 
Furthermore and intrinsically tied to the Upside Down, as I mentioned in the subtitle, this season really went full 'Scooby-Doo' with its horror elements in my opinion. It was, I suppose, an inevitable embrace, as parallels have been drawn between the two franchises since the show's conception, with a group of meddling kids getting involved in mysteries of monsters and conspiracy. However, this season we had the addition of more Scooby gang members with Argyle, played by Eduardo Franco, and Eddie Munson, played by Joseph Quinn, along with the furthered inclusion of Dustin's (Gaten Matarazzo) Mormon girlfriend, Suzie, played by Gabriella Pizzolo. We even had several of our core members, El, Mike (Finn Wolfhard), Will (Noah Schnapp), Jonathan (Charlie Heaton), and Argyle taking a ride in a tricked-out van, complete with cannabis smoke near-constantly rolling out the windows.
Related article: Why Queen Elizabeth II Is One Of The Greatest Monarchs | Her Majesty Queen Elizabeth II of United Queendom of Great Britain & Northern Ireland (Video Insight)
Limited Time Offer – FREE Subscription to The Hollywood Insider
Click here to read more on The Hollywood Insider's vision, values and mission statement here – Media has the responsibility to better our world – The Hollywood Insider fully focuses on substance and meaningful entertainment, against gossip and scandal, by combining entertainment, education, and philanthropy.
Less happy-go-lucky, we also have hardcore classic horror components like spiders and zombies and graveyard, oh my! And on more than one occasion, we are treated with sweeping shots of what can only be described as "Demo-bats" flying and screeching through the air, encircling an eerie haunted house, extremely reminiscent of the opening to the 1969 animated series, 'Scooby-Doo, Where Are You!' While these elements seem and feel like late additions to the 'Stranger Things' mythos, as black widow spiders and bats have not been recurring motifs before, they do lend themselves to further building out the show, its story, its world, and that world's terrifying alternate reality. 
Cast: Millie Bobby Brown, Finn Wolfhard, Noah Schnapp, Charlie Heaton, Gaten Matarazzo, Caleb McLaughlin, Sadie Sink, Joe Keery, Natalia Dyer, Winona Ryder, Brett Gelman, David Harbour, Joseph Quinn, Eduardo Franco, Priah Ferguson, Robert Englund, Matthew Modine, Gabrielle Pizzolo, Dacre Montgomery, Maya Hawke, Paul Reiser
Crew: 
Director – Matt and Ross Duffer, Shawn Levy, Nimród Antal

Producer – Shawn Levy, Matt and Ross Duffer, Dan Cohen, Rand Geiger, Iain Paterson, Emily Morris, Curtis Gwinn, Paula Kramer, Gary Tuck, Richard Denault, Paul Dichter, Lampton Enochs, Joshua Kohl Hegmann, Tudor Jones, Kate Trefry

Editor – Dean Zimmerman

Writer – Matt and Ross Duffer, Paul Ditcher, Kate Trefry, Curtis Gwinn, Caitlin Schneiderhan, 
By Connor Garvin 
Click here to read The Hollywood Insider's CEO Pritan Ambroase's love letter to Cinema, TV and Media. An excerpt from the love letter: The Hollywood Insider's CEO/editor-in-chief Pritan Ambroase affirms, "We have the space and time for all your stories, no matter who/what/where you are. Media/Cinema/TV have a responsibility to better the world and The Hollywood Insider will continue to do so. Talent, diversity and authenticity matter in Cinema/TV, media and storytelling. In fact, I reckon that we should announce "talent-diversity-authenticity-storytelling-Cinema-Oscars-Academy-Awards" as synonyms of each other. We show respect to talent and stories regardless of their skin color, race, gender, sexuality, religion, nationality, etc., thus allowing authenticity into this system just by something as simple as accepting and showing respect to the human species' factual diversity. We become greater just by respecting and appreciating talent in all its shapes, sizes, and forms. Award winners, which includes nominees, must be chosen on the greatness of their talent ALONE.
I am sure I am speaking for a multitude of Cinema lovers all over the world when I speak of the following sentiments that this medium of art has blessed me with. Cinema taught me about our world, at times in English and at times through the beautiful one-inch bar of subtitles. I learned from the stories in the global movies that we are all alike across all borders. Remember that one of the best symbols of many great civilizations and their prosperity has been the art they have left behind. This art can be in the form of paintings, sculptures, architecture, writings, inventions, etc. For our modern society, Cinema happens to be one of them. Cinema is more than just a form of entertainment, it is an integral part of society. I love the world uniting, be it for Cinema, TV. media, art, fashion, sport, etc. Please keep this going full speed."
More Interesting Stories From The Hollywood Insider
– Want GUARANTEED SUCCESS? Remove these ten words from your vocabulary| Transform your life INSTANTLY
– A Tribute to Martin Scorsese: A Complete Analysis of the Life and Career of the Man Who Lives and Breathes Cinema 
– Do you know the hidden messages in 'Call Me By Your Name'? Find out behind the scenes facts in the full commentary and In-depth analysis of the cinematic masterpiece
– A Tribute To The Academy Awards: All Best Actor/Actress Speeches From The Beginning Of Oscars 1929-2019 | From Rami Malek, Leonardo DiCaprio To Denzel Washington, Halle Berry & Beyond | From Olivia Colman, Meryl Streep To Bette Davis & Beyond
– In the 32nd Year Of His Career, Keanu Reeves' Face Continues To Reign After Launching Movies Earning Over $4.3 Billion In Total – "John Wick", "Toy Story 4", "Matrix", And Many More
stranger things 4, stranger things 4, stranger things 4, stranger things 4, stranger things 4, stranger things 4, stranger things 4, stranger things 4, stranger things 4, stranger things 4, stranger things 4, stranger things 4, stranger things 4, stranger things 4, stranger things 4, stranger things 4, stranger things 4, stranger things 4, stranger things 4, stranger things 4, stranger things 42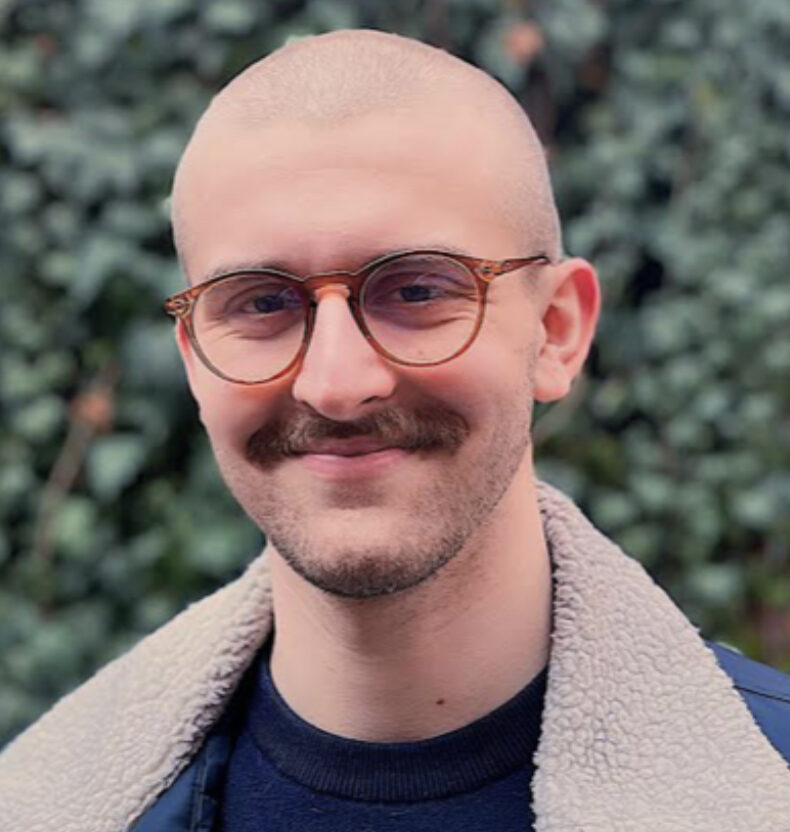 Connor Garvin has been a writer for as long as he can remember. Writing has enabled him to distill the thoughts within his own head, as well as allowed him to have those same thoughts heard. Connor is a screenwriter, and filmmaker more generally, with a focus on television. He also believes that real change only occurs if everyone is heard, and is therefore a proud champion of the arts, and a kindred spirit to The Hollywood Insider and its values.