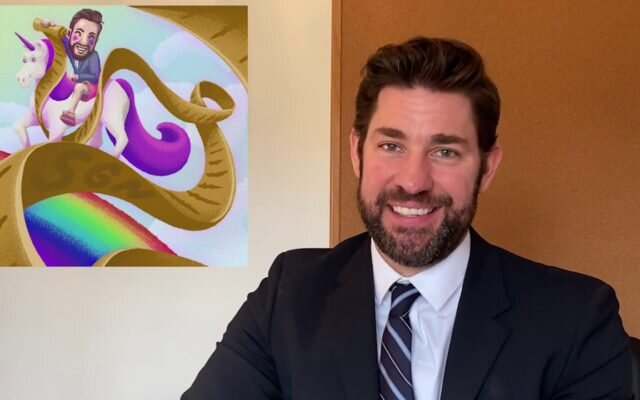 Photo: 'Some Good News'
Who more perfect than the famously warmhearted Jim Halpert could think of the perfect remedy to our modern-day blues? In light of COVID-19, John Krasinski has single-handedly given the world an undeniable silver lining to life in quarantine. His new web-series Some Good News premiered on YouTube on March 29th and has already gained a massive following of nearly 2.5 million subscribers, consisting of world-wide citizens who are desperately seeking some much-needed good news.
Subscribe to Hollywood Insider's YouTube Channel, by clicking here. 
The overwhelming positivity of this show is infectious and could not have come about at a more opportune time. Although the first season is over, the show was perfect for our lockdown times. So let us take a look at why the show worked so well. 
Reconnecting us with our Neighbors
Some Good News, whose logo was adorably designed by Halpert's–whoops, sorry–Krasinski's two daughters, frequently features original songs, artwork, inventions, and many other forms of contribution created by our very own next-door neighbor. With video submissions from around the world, we are able to check in with fellow members of our socially-distanced society. With these 18-or-so minute segments, Krasinski gives the local heroes of COVID-19 the recognition they deserve, highlighting small and large-scale food donation services, acts of appreciation for medical personnel, and teachers who go the extra mile. 
Related article: Please Sign Petition: Has Mount Everest Been Stolen? Google/Apple Must Rectify Error which has stolen Nepal's national landmark Mount Everest and placed it in China – please sign NOW
Krasinski also uses this platform to supply viewers with new means of quarantine entertainment. By showcasing home-bound Olympic games, dance routines, and even extravagant mock-Broadway performances, he expands our knowledge of ways to keep having fun while we remain indoors. During a time in which resources are limited and boredom is bountiful, we can always use another idea of how to make our Friday nights a bit more special than Thursday…or Wednesday, Tuesday, Monday, Sunday, and Saturday for that matter.
Exclusive: Lion King is now a talk show host? The Launch of NEWEST ANIMATED TALK SHOW – 'The Anytime Show' with host Mister H. I. | Much needed humor and perspective
Additionally, and it should go without saying, Krasinski's embrace of the "blazer up top, boxers down below look" lets us know that it's definitely okay to be on a Zoom call in your underpants. Not that anyone seemed to oppose this practice before, but it's nice to know that he's a fellow supporter of this trend in fashion.
Related article: Did you see the hidden messages in 'Call Me By Your Name'? Find out behind the scenes facts in the full commentary and In-depth analysis of the cinematic masterpiece
Warmhearted Outreaches
Not only does Krasinski make efforts to highlight the good doings of our collective community, but he also uses his resources to do some good for us as viewers. Aside from the anticipated weather correspondent segment–which has featured a variety of well-known faces such as Brad Pitt, Ryan Reynolds, and Emma Stone – he goes a step further by gifting select viewers with a once-in-a-lifetime opportunity. For the high school students who will never get their special night, he hosted a Zoom Prom including the line-up of the century: Jonas Brothers, Billie Eilish, and Chance the Rapper.
Limited Time Offer – FREE Subscription to Hollywood Insider, for substance and meaningful entertainment that is free of gossip and scandal, click here
Related Article: Want GUARANTEED SUCCESS? Remove these ten words | Transform your life INSTANTLY
For the college graduates who won't be able to experience the long-awaited commemoration of their hard work, he orchestrated a Zoom Graduation and even surprised the graduates with one-on-one conversations with their role models: Steven Spielberg, Oprah Winfrey, and Malala Yousafzai. For the newly engaged and The Office-loving couple, he specially planned a Zoom Wedding, inviting not only their friends and family but also the entire cast of The Office. 
These are just a few of the many thoughtful and touching outreaches that Krasinski has made so far. At this rate, the sky's the limit for what this show can bring in future seasons. In a world in which anything can happen, Krasinski has chosen to make dreams come true. 
Related article: 'God's Own Country' is a Must-Watch for Fans of 'Call Me By Your Name'
Keep! It! Coming!
We are in a unique era in which information can be shared instantaneously. While this has granted us the ability to disperse and receive prominent happenings on a global scale, it is arguable that–more often than not–the most frequently distributed content is of negative nature. However, Some Good News is a direct cure to this trend. 
This show was created in response to a time and a world whose people needed its message the most. That being said, when this is all over–and again, let's all remember that this will be over someday–the need for this show's spirit will not end; it's not just a remedy for our quarantine-blues. Some Good News reminds us of the value in kindness, connection, and good. It reminds us that there are in fact good people out there, people who rarely–if ever–have the platform to share their acts with millions of others; and those people are right next door. If Some Good News continues to hold a place in our future, then perhaps it will influence us all into becoming a world full of Some Good People. We are excited for the next season. 
By Jenna Trattner
More Interesting Stories From Hollywood Insider
– Do you know the hidden messages in 'Call Me By Your Name'? Find out behind the scenes facts in the full commentary and In-depth analysis of the cinematic masterpiece
– A Tribute To The Academy Awards: All Best Actor/Actress Speeches From The Beginning Of Oscars 1929-2019 | From Rami Malek, Leonardo DiCaprio To Marlon Brando & Beyond | From Olivia Colman, Meryl Streep To Bette Davis & Beyond
– Why Queen Elizabeth II Is One Of The Greatest Monarchs | Her Majesty Queen Elizabeth II of United Queendom of Great Britain & Northern Ireland
– Compilation: All James Bond 007 Opening Sequences From 1962 Sean Connery to Daniel Craig
– In the 32nd Year Of His Career, Keanu Reeves' Face Continues To Reign After Launching Movies Earning Over $4.3 Billion In Total – "John Wick", "Toy Story 4", "Matrix", And Many More
– Want GUARANTEED SUCCESS? Remove these ten words from your vocabulary| Transform your life INSTANTLY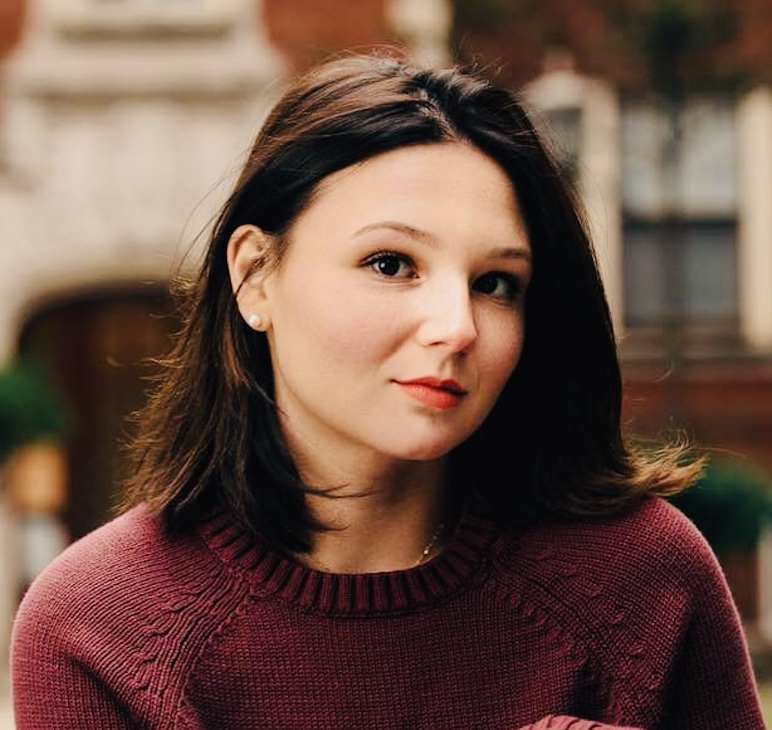 Jenna Trattner's unparalleled passion for film led her to graduate with a degree in the subject. Often times she can be found talking a listener's ear off about the latest and greatest hit show or movie. As a writer for Hollywood Insider, she has the opportunity to do just that! Jenna has always been acutely aware that every aspect of a film is always accompanied by intent–nothing is shown on screen by mere happenstance. She enjoys examining the creative choices made in films, interpreting their implicated message, and navigating how these messages translate to the screen and are received by their audience. Through this practice, Jenna hopes to engage her readers while encouraging them to formulate deeper understandings true to their own personal interpretations.