Video: Hollywood Insider YouTube Channel
Move over the two Jimmys, Fallon and Kimmel, Stephen Colbert and Trevor Noah! There's a new all-star host in town. Ladies and gentlemen… meet Mister H. I.! He's the host of the all-new series, "The Anytime Show" .
As king of the Hollywood Insider jungle, Mister H. I. or simply Mr. Hi, has his paws on the ground and his mane in the clouds as he provides a much-needed dose of laughter with his unique commentary on all things entertainment. This fierce host also plans to bring viewers up to speed on current events, whether they are funny, serious, good, or bad… he'll deliver it all with his signature wit and posh English charm. 
Want to know as soon as new episodes of Mister H. I. show is upload? – Subscribe to Hollywood Insider's YouTube Channel, by clicking here
Mister H. I.'s new method for coronavirus protection – SAFTI Method
The Anytime Show premiered on April 17, 2020 exclusively on Hollywood Insider's YouTube channel. From his animated studio on Hollywood Insider's backlot, Mr. Hi brings all things Hollywood right to your screen. Adorned with various entertainment trophies (Oscar, BAFTA, SAG, Golden Globes, Grammy, Emmys) and accolades lining his shelf, The Anytime Show set is visually appealing with vertical oak shiplap walls accompanied by Mr. Hi's personalized director's chair. A visual spectacle with a captivating host guiding his audience on a tour of current events? What more can a quarantined, socially distanced audience ask for in a time when we are feeling an insatiable need for meaningful entertainment?
Related article: FACT-CHECKED Series: Timothée Chalamet and 32 Things About This Extraordinary Superstar
The Anytime Show's pilot episode saw Mr. Hi coin a new acronym as a method for practicing "SAFTI" during the current global pandemic. Discussing not-so-smart individuals who found it somehow appropriate to gather in large groups despite the crucial social distancing guidelines, Mr. Hi recommended the remedy of deciding to "Stay Away From Those Idiots." Truth hurts, doesn't it? It's no argument that people who chose to flout the social distancing rules will only perpetuate the length of the quarantine and promote the spread of COVID-19. It's both sad and funny that a talking animated lion hosting a talk show knows better than a massive number of humans. Touché, Mr Hi.
Limited Time Offer – FREE Subscription to Hollywood Insider, for substance and meaningful entertainment that is free of gossip and scandal, click here
Aside from his purrfect poise and sharp sense of style, Mr. Hi is not too highbrow to overlook the phenomenon known collectively on the internet as the "Poop Challenge" on his pilot episode. Let's face it, is there anything more comical/disturbing than to watch a child scream bloody murder while thinking she's sporting a wristband of fresh mom poop? Mr. Hi dubbed the blonde banshee, "Baby Meryl Streep." Talk about a compliment! I'll rock a chocolate skidmark sleeve to earn such complimentary comparisons. Every viewer sighed a collective relief when the mother revealed the smear was nothing more than a chocolate-dipped prank. The banshee-turned-hyena embracing her place as the butt of the joke with a million-dollar smile and a gleam of revenge in her eyes. Watch out mom, you may have the last laugh now… just wait until your darling offspring is stranded on the toilet when you truly run out of toilet paper during the great TP shortage of 2020. Your move, Baby Meryl.
Related articles:  A Tribute To The Academy Awards: All Best Actor/Actress Speeches From The Beginning Of Oscars 1929-2019 | From Rami Malek, Leonardo DiCaprio To Marlon Brando & Beyond | From Olivia Colman, Meryl Streep To Bette Davis & Beyond
Mister H. I. thanks COVID-19 workers 
Just like the recent Global Citizen and Lady Gaga's 'One World: Together At Home' concert, Mr. Hi thanks all the essential workers who are on the frontlines of the battle to defeat COVID-19. He hinted that these soldiers such as doctors, nurses, grocery store workers, etc,, should be celebrated as he says, "Can you imagine all the new line of Marvel superheroes inspired by all of them? Marvel, are you listening?". Then he proceeds to join his paws to clap for all the 'heathcare workers in hospitals all over the world'. Clearly Mr. Hi does not believe in man-made political borders and he believes the world is one and our home.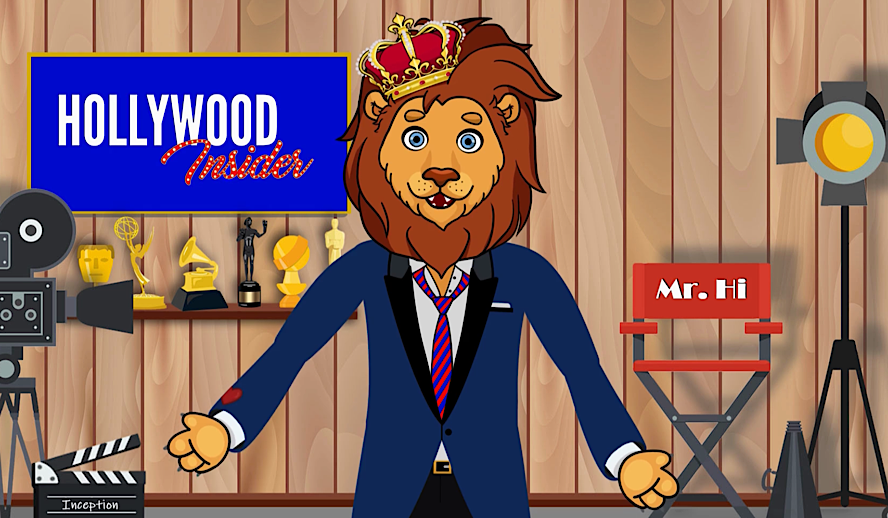 Photo: Mister H. I., The Anytime Show/Hollywood Insider
Mister H. I. asking Morgan Freeman to narrate Earth Season 2020
Perhaps the funniest hit the nail on the head moment during the pilot episode was listening to Mr. Hi contemplate why this unfathomable pandemic isn't being directed by a famous director. Watching him flip through his metaphorical mental rolodex, we see him explain various directors taking over this life imitating art story. Mr. Hi growls that Quentin Tarantino directing  "Earth Season 2020" would end up alright after a lot of blood. M. Night Shyamalan directing would mean "it's about to get really creepy in here." James Cameron at the helm and Mr. Hi concludes only 'one person would fit on the door, wink wink Leonardo DiCaprio'.
Related article: Why Queen Elizabeth II Is One Of The Greatest Monarchs | Her Majesty Queen Elizabeth II of United Queendom of Great Britain & Northern Ireland (Video Insight)
Thank goodness we have our trusted, eccentric host to suggest the only person perfect for the job – Morgan Freeman! Of course, why didn't we think of that? Oh, what would we have done without you, Mr. Hi! Morgan Freeman is God, isn't he? After all, isn't he the God who told Bruce (portrayed by Jim Carrey), "No matter how filthy something gets, you can always clean it right up," in 2003's Bruce Almighty? That sentiment is very apropos considering our world's current predicament. One of the biggest takeaways from this episode was the beautiful THANK YOU Mr. Hi bellowed for the brave superheroes known as healthcare workers who are battling COVID-19 for the sake of humanity, risking their own lives in the process. Be sure to thank and support every soldier on the frontlines, we owe them our lives! They deserve more compensation for their selfless humanitarianism.
Watch it
Anytime
If you are looking for a break from the heartbreaking virus statistics and fear-mongering news coverage, The Anytime Show is what you've been missing. Fill the void with laughter, downright ridiculous commentary, and so much more with The Anytime Show hosted by Mr. Hi. You can stream episodes exclusively on the Hollywood Insider's YouTube channel. We welcome you to like, share, and subscribe to make sure you never miss an update from your new favorite talk show king! It's not a late-night show, not a daytime talk show, it's The Anytime Show! Admit it, you've already binged every episode of Tiger King. Now it's time to meet a different jungle cat. Even better, he can talk! Truth be told, I wonder what Joe Exotic's tigers would say if THEY could talk…any thoughts, Mr. Hi? 
We can't wait to find out more about Mr. Hi – what is his life story? What is his royal connection as he wears a crown? Will he ever comment on Prince Harry and Meghan Markle? What did he get all the awards for? And what do the initials H. I. stand for?
Tune in for all-new episodes of The Anytime Show exclusively on Hollywood Insider's YouTube channel.
Don't forget to participate in the pilot episode's trivia challenge! 
Trivia Challenge: Can you correctly remember all the movie titles displayed on the clapboard? Be sure to post your answers in the comments! 5 correct answers/winners will be mentioned in the next episode. Good luck!
Wanna interact with Mister H.I.? Use the hashtag #MisterHI on social media and he will respond to as many eager cats as he can. He may even choose to highlight some of his viewers on the show!
By Raquel Kokkoros
More Interesting Stories From Hollywood Insider
– A Tribute To The Academy Awards: All Best Actor/Actress Speeches From The Beginning Of Oscars 1929-2019 | From Rami Malek, Leonardo DiCaprio To Marlon Brando & Beyond | From Olivia Colman, Meryl Streep To Bette Davis & Beyond
– Why Queen Elizabeth II Is One Of The Greatest Monarchs | Her Majesty Queen Elizabeth II of United Queendom of Great Britain & Northern Ireland
– Compilation: All James Bond 007 Opening Sequences From 1962 Sean Connery to Daniel Craig
– In the 32nd Year Of His Career, Keanu Reeves' Face Continues To Reign After Launching Movies Earning Over $4.3 Billion In Total – "John Wick", "Toy Story 4", "Matrix", And Many More
– Want GUARANTEED SUCCESS? Remove these ten words from your vocabulary| Transform your life INSTANTLY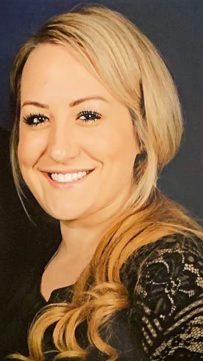 Raquel Kokkoros is currently a writer for Hollywood Insider. Enchanted by the illustriousness of cinema, Raquel is proud to contribute to a team that prioritizes quality journalism and respect for the entertainment business being utilized as a tool to better the world. Raquel believes in emphasizing elements of film and television that deserve an unbiased platform. Proud to provide an optimistic stage for the diverse offerings of Hollywood, Raquel enjoys writing from a fair, understanding, and truthful perspective –  a philosophy that embodies the ethos of Hollywood Insider.