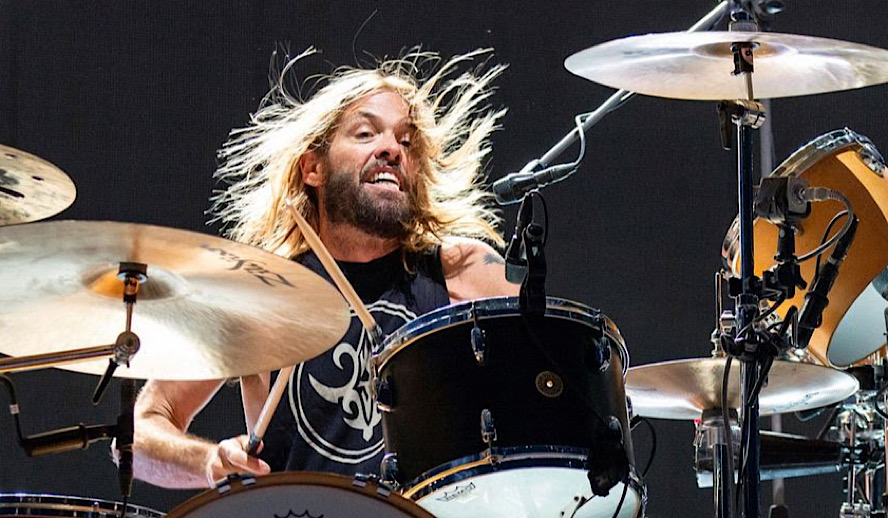 Photo: Taylor Hawkins/Shutterstock
What to do When Tragedy Strikes
This can certainly on its face appear to be a pretty controversial topic to cover in its own right. No disrespect intended to any of the bands mentioned here or the families of those covered who lost a loved one, this is solely to analyze the different ways groups move on when the unimaginable happens. 
Related article: In Memoriam: A Tribute to Taylor Hawkins, The Hard-Hitting and Insanely Likable Drummer of the Foo Fighters
It is such a weird emotion and experience for fans to endure when someone who spends their life in the limelight is suddenly no longer around, that I can't even imagine how it feels for the actual members of a band who spend so much real-time together. In a year rife with loss, the most recent example of this was the sudden passing of Taylor Hawkins, the prolific drummer of the Foo Fighters who died unexpectedly while on tour with his band. A loss that still feels very raw and surreal for fans of the band, and one that still hasn't really been addressed entirely by the group. The obnoxious TMZ pictures came out of the band returning from abroad streaming tears as they embraced loved ones and the band's management, but the next news update we got was that the band would be playing two "celebration of life" shows in his honor. 
Things to do: 
Click here to read more on

The Hollywood Insider's

vision, values and mission statement here – Media has the responsibility to better our world –

The Hollywood Insider

fully focuses on substance and meaningful entertainment, against gossip and scandal, by combining entertainment, education, and philanthropy.
As a fan of the band, this honestly struck me as a little odd. While it seems like the perfect way to remember him by playing the songs that made so many around the world fall in love with the Foo Fighters and Hawkins personally as the drummer and heartbeat of the band, it also feels weird. A bad and far too broad adjective to use, but I don't know how else to describe it. In a world that is increasingly more and more commercialized, it is hard to not remove the financial gain the band stands to get from throwing these concerts a mere few months removed from his death. While there has been no formal announcement to this effect, it seems these will probably be the last songs the band will ever play together live, which is hard to believe in its own right. With a band that seemed destined to be in our lives in the same way 'The Rolling Stones' have been, they are suddenly over. 
This experience of losing a member at the peak of a band's viability is not exclusive only to the Foo Fighters. We are going to look at a good number of mainstream bands, all of whom lost a key member of their group, and the different impact that loss had on both their legacy, how the band is remembered and how there really is no perfect way to move on. 
The Natural End of the Road
The most obvious yet most difficult decision a band can make in the wake of a loss is definitely to just end the band altogether. Thus was the case with who some consider to be one of the greatest bands of all time, Led Zeppelin.
Related video: Full Commentary – Cast & Crew Spills Secrets on Making of 'Elvis' | In-Depth Scoop | Austin Butler
Related video: Full Rendezvous At the Premiere of 'Elvis' with Reactions from Stars | Austin Butler, Baz Luhrmann
Related video: Come Behind The Scenes of 'Elvis' | Austin Butler, Tom Hanks and Baz Luhrmann
Related video: Full Rendezvous at the World Premiere of 'Thor: Love and Thunder' | Chris Hemsworth, Natalie Portman
Related video: Full Commentary – Cast & Crew Spills Secrets on Making of 'Thor: Love and Thunder' | In-Depth Scoop
An incredibly prolific and talented band that toured the world for nearly 20 years, they called it quits after the death of their founding drummer John Bonham at the way too young age of 32. As with each of the members of Led Zeppelin, Bonham was a uniquely talented musician considered by many to be the best drummer in the world, a title he is posthumously contesting with someone else who will come up a little later. Bonham lived the truly exorbitant Rock N' Roll lifestyle many have come to both emulate and disparage. He lived and partied incredibly hard, and lost his life due to pulmonary aspiration, in which he was so intoxicated that he choked on his own vomit. 
A sad and horrific way for anyone to go, let alone someone so beloved by a rabid and widespread fanbase. The remaining band members of Robert Plant, Jimmy Page, and John Paul Jones all mutually agreed and decided there was no sense in moving forward without Bonham in the band. With his talent and spirit gone, they decided to end things as opposed to trying to scrape something else together. 
A noble, but very difficult decision to make as the band was just getting ready to set out on yet another world tour that would have proven very lucrative for all involved. However, they truly felt the loss in such a way that it made no sense to carry on together as a group. 
Related Video: Full Commentary on 'Top Gun: Maverick': Tom Cruise, Val Kilmer, Jennifer Connelly, Miles Teller
Related video: 'Top Gun: Maverick' Full Premiere Reactions: Tom Cruise, Val Kilmer, Jennifer Connelly, Miles Teller
Related video: EVOLUTION: Every Tom Cruise Role From 1981 to 2021, All Performances Exceptionally Poignant
Related article: A Tribute to Johnny Depp: The Actor and Musician Who Defined Range
Related video: EVOLUTION: Every Johnny Depp Role From 1984 to 2020, All Performances Exceptionally Poignant
Related article: A Tribute to the Hero & President Volodymyr Zelenskyy: Comedian/Actor, Ukraine's President and Heroic Leader
Following this same path was a band synonymous with young loss, Nirvana. The band led by Kurt Cobain exploded onto the scene out of Seattle in the late 80s and changed the music industry forever with their seminal 1991 album, 'Nevermind.' Cobain quickly cemented himself as a generational icon and incredible talent as a songwriter and singer, finding a balance between the thrashing punk music of the decade before, and the melodic intricacies of the bands that raised him like the 'The Beatles.' 
Cobain and his bandmates Dave Grohl (yes, that same guy who founded the Foo Fighters) and Krist Novoselic saw themselves become cultural icons virtually overnight. Selling out festivals from California to England and Japan, Nirvana did that rare thing all aspire to do and became intertwined with the culture. Sadly, due to a myriad of physical and mental health issues exacerbated by a heroin addiction, Cobain took his own life in 1994 while Nirvana was at its peak. 
Heartbroken and crushed, Grohl and Novoselic didn't know what to do next and also decided to disband the group. As quickly as Nirvana exploded onto the scene, they were gone just like that. Grohl specifically has talked at length about how difficult the process of trying to move forward was, even quitting music completely for a time, before ultimately channeling those emotions into the first Foo Fighters album. 
Related article: EVOLUTION: Every Henry Cavill Role From 2001 to 2021, All Performances Exceptionally Poignant
Related article: EVOLUTION: Every Chris Evans Role From 1997 to 2020, All Performances Exceptionally Poignant
Related article: #metoo Revolution: Powerful Questions That Need Answers
Related article: FACT-CHECKED Series: Timothee Chalamet and 32 Facts about The Young Superstar
Rolling Stones – Carrying on the Legacy
As in life outside of the music world, there really is no map or game plan for how to move on after losing a loved one. While the bands above ultimately ended their run in the wake of losing integral members, other bands found a way to move on through it all and keep the engine running. 
One of the most notable examples in music history is the untimely death of Keith Moon, the drummer for 'The Who.' Considered by many to be either the number or at least top three drummers of all time, just like Bonham, Moon also had his issues with alcoholism and excessive living. 'The Who' concerts had become notorious in their later years for Moon passing out at his drum kit mid-set and really going off the rails with his alcohol use. So much so that when an overdose of a drug meant to help curb his alcoholism took his life, the band decided to carry on without him. 
Persuaded by the band's infamous guitarist Pete Townshend, the other members agreed to keep the show going without Moon. Townshend has given testimony to the fact now, but the overwhelming sentiment is that the band seems to regret carrying on without Moon behind the kit. While they note that it allowed for a more reliable set and live experience, it did also hinder the legacy of their original lineup all sticking it out together. 
In a similar place is the band who was the main inspiration for this article, 'The Rolling Stones.' Having had the same core lineup for some fifty years now, after the passing of original rhythm guitarist Brian Jones way back when, The Stones became re-acquainted with the concept of losing a band member this past year with the death of Charlie Watts, the band's longtime drummer. 
Related article: MUST WATCH – The Hollywood Insider's CEO Pritan Ambroase's Love Letter to Black Lives Matter – VIDEO
Related article: Why Queen Elizabeth II Is One Of The Greatest Monarchs | Her Majesty Queen Elizabeth II of United Queendom of Great Britain & Northern Ireland (Video Insight)
Related article: All Best Actor/Actress Speeches From The Beginning Of Oscars 1929-2019 | Hollywood Insider
Related article: The Hollywood Insider's CEO Pritan Ambroase: "The Importance of Venice Film Festival as the Protector of Cinema"
Related article: The Masters of Cinema Archives: The Hollywood Insider Pays Tribute to 'La Vie En Rose', Exclusive Interview with Director Olivier Dahan
Related article: – Want GUARANTEED SUCCESS? Remove these ten words from your vocabulary| Transform your life INSTANTLY
A real symmetrical trajectory for a group who did not gain true notoriety until they lost Jones, and have now obviously been the biggest rock band in the world for the last 50 years with Watts on the drums. Seeming to be perennially on tour, it certainly felt like after losing Watts the band who are all famously way too old to still be doing what they do would shutter operations. However, the spirit and otherworldly motivation of the rest of the group continue to have carried on and they are on tour with legendary touring drummer, Steve Jordan and do not show any signs of slowing down anytime soon. 
Rock N' Roll Forever
There really and truly is no right way to move on after such unimaginable loss. Each band is a unique grouping of individuals that find each other in a vast open world to make music together. Forming bonds, chemistry and at times deep-rooted hatred for one another, the experience of belonging to a group of like-minded people achieving the same common goal is an amazing connection to form. Losing one of those people must be truly unfathomably hard and any decision a group makes whether to move on or to carry on is theirs to make. 
By Mark Raymond
Click here to read The Hollywood Insider's CEO Pritan Ambroase's love letter to Cinema, TV and Media. An excerpt from the love letter: The Hollywood Insider's CEO/editor-in-chief Pritan Ambroase affirms, "We have the space and time for all your stories, no matter who/what/where you are. Media/Cinema/TV have a responsibility to better the world and The Hollywood Insider will continue to do so. Talent, diversity and authenticity matter in Cinema/TV, media and storytelling. In fact, I reckon that we should announce "talent-diversity-authenticity-storytelling-Cinema-Oscars-Academy-Awards" as synonyms of each other. We show respect to talent and stories regardless of their skin color, race, gender, sexuality, religion, nationality, etc., thus allowing authenticity into this system just by something as simple as accepting and showing respect to the human species' factual diversity. We become greater just by respecting and appreciating talent in all its shapes, sizes, and forms. Award winners, which includes nominees, must be chosen on the greatness of their talent ALONE.
I am sure I am speaking for a multitude of Cinema lovers all over the world when I speak of the following sentiments that this medium of art has blessed me with. Cinema taught me about our world, at times in English and at times through the beautiful one-inch bar of subtitles. I learned from the stories in the global movies that we are all alike across all borders. Remember that one of the best symbols of many great civilizations and their prosperity has been the art they have left behind. This art can be in the form of paintings, sculptures, architecture, writings, inventions, etc. For our modern society, Cinema happens to be one of them. Cinema is more than just a form of entertainment, it is an integral part of society. I love the world uniting, be it for Cinema, TV, media, art, fashion, sport, etc. Please keep this going full speed."
More Interesting Stories From The Hollywood Insider
– Want GUARANTEED SUCCESS? Remove these ten words from your vocabulary| Transform your life INSTANTLY
– A Tribute to Martin Scorsese: A Complete Analysis of the Life and Career of the Man Who Lives and Breathes Cinema 
– Do you know the hidden messages in 'Call Me By Your Name'? Find out behind the scenes facts in the full commentary and In-depth analysis of the cinematic masterpiece
– A Tribute To The Academy Awards: All Best Actor/Actress Speeches From The Beginning Of Oscars 1929-2019 | From Rami Malek, Leonardo DiCaprio To Denzel Washington, Halle Berry & Beyond | From Olivia Colman, Meryl Streep To Bette Davis & Beyond
– In the 32nd Year Of His Career, Keanu Reeves' Face Continues To Reign After Launching Movies Earning Over $4.3 Billion In Total – "John Wick", "Toy Story 4", "Matrix", And Many More
rolling stones, rolling stones, rolling stones, rolling stones, rolling stones, rolling stones, rolling stones, rolling stones, rolling stones, rolling stones, rolling stones, rolling stones, rolling stones, rolling stones, rolling stones, rolling stones, rolling stones, rolling stones, rolling stones, rolling stones, rolling stones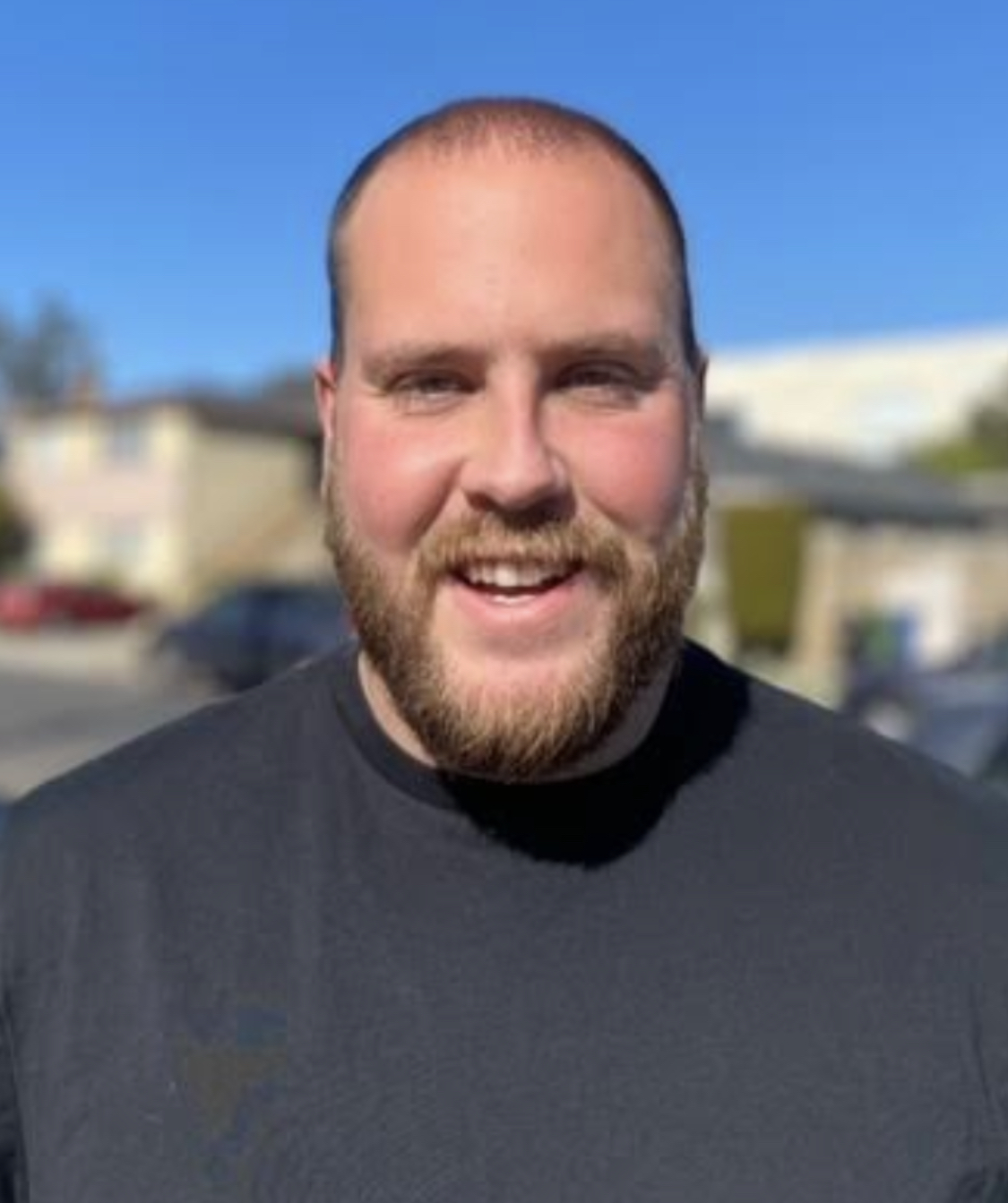 Mark Raymond is a writer and screenwriter who believes himself to be the only person desiring to work in film who originated in New York and currently resides in Los Angeles. Mark was inspired to write from a young age and has always desired to connect and uplift others through his work, as those that motivated him did for him. Mark feels very strongly that the world could use a lot more positivity and optimism, and is therefore very aligned to the mission of The Hollywood Insider to not spread hate or gossip, but instead to build each other up and shine a positive light on anyone bold enough to put their heart and soul into a piece of art. In his writing, Mark aims to use his signature wit to highlight the severity of the more serious and pressing issues of our time, to shine a beacon of light through the darkness. A devoted ally to all, he seeks to inspire and use his platform to give a voice to the voiceless and let his readers know that while everything may not be great right now, one day it can and will be.