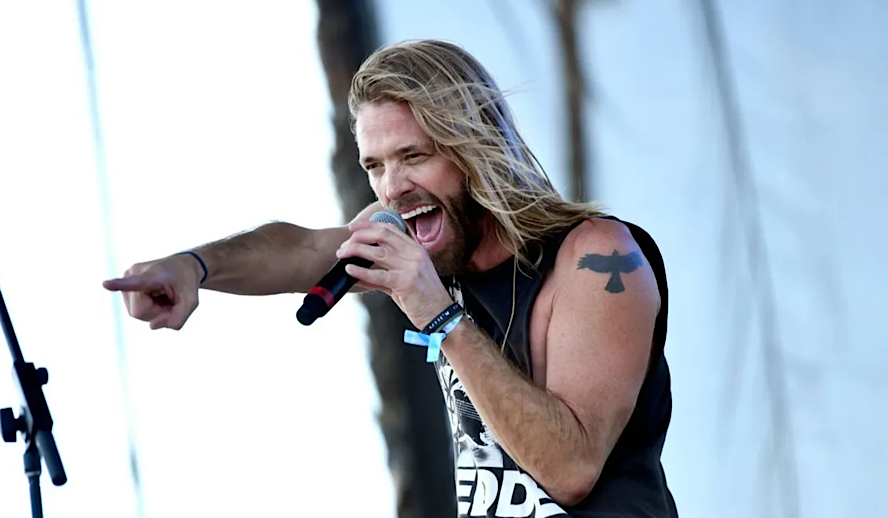 Photo: Taylor Hawkins/Shutterstock
Making a Name For Himself in the Background 
Last Thursday I was innocuously asking my girlfriend whether we should see the Foo Fighters in Los Angeles or Seattle this summer, not knowing the next day would bring about some truly unimaginable and heartbreaking news. Taylor Hawkins, born Oliver Taylor Hawkins in Fort Worth, Texas in 1972, died this past Friday, March 24th at the far too young age of 50. He was on tour with his band the Foo Fighters, one of the world's most successful rock bands, of whom he was the drummer for nearly 25 full years at the moment of his untimely and unexpected death.
With many details still to be revealed and a massive influx of tributes and kind words coming in across the music world with everyone from Brian May from Queen and Ozzy Osbourne to younger artists like Miley Cyrus paying tribute to the now late musician, I wanted to highlight the life and career of a man who had the greatest but most difficult gig in the industry for the past 25 years.
Related article: OSCAR-NOMINATED – EXCLUSIVE: 'Dune' Full Commentary, Reactions, Making Of – Timothee Chalamet, Zendaya, Oscar Isaac
Related article: OSCAR-NOMINATED – 'House of Gucci' Full Commentary & Behind the Scenes – Lady Gaga, Adam Driver, Jared Leto, Al Pacino
Taylor Hawkins
Taylor Hawkins' family relocated from Texas to Laguna Beach, California when he was 4 years old and the warmth and refreshment of the Southern California sun was an instant match for Taylor. The Socal sun helped spawn his signature long surfer-like blonde hair and bright expressive eyes. He had that effortless look of cool, that someone that we all know in our lives where things just seem to come naturally to them, as it was in the case of him picking up the drums. 
Hawkins started messing around on the drums throughout high school and upon graduation played in a local band called "Sylvia", before getting his first big break as the touring drummer for Canadian singer Sass Jordan. Hawkins carved out a really unique niche for himself as a touring drummer, a testament to his musical ability and versatility. Whereas typically a drummer for a traditional band setup will be involved in the songwriting process and have a hand in what the songs off an album may sound like, his unique role saw him joining Jordan only on her live tours. Little did he know I'm sure at the time, but this willingness to play someone else's songs would allow him to kick open the door and launch the amazing career he would eventually go on to enjoy.
Related article: EVOLUTION: Every Henry Cavill Role From 2001 to 2021, All Performances Exceptionally Poignant
Related article: EVOLUTION: Every Chris Evans Role From 1997 to 2020, All Performances Exceptionally Poignant
After touring with Jordan, Hawkins received an invite to go on tour with another prominent Canadian female singer and one of the biggest artists going at the time in 1995, Alanis Morissette. Hawkins was the touring drummer for Alanis from 1995, which saw her touring in support of her famous Jagged Little Pill album, through 1997 on her Can't Not tour. It was through playing on these tours that Hawkins began to truly make a name for himself and his exposure allowed him access to another level of the industry, and to form some pretty integral connections within it. 
In his time on tour with Alanis Morissette, Hawkins had become one of the premier drummers in the world, all the while remaining very much a "touring" musician as opposed to feeling like he was a member of a traditional "rock" band. Through his intense, accurate, and rapid-paced drumming he caught the attention of someone many consider if not the greatest drummer of all time, one of the top five in Dave Grohl. 
Grohl had risen to relevance as the drummer for the band Nirvana, and after the death of that band's singer and guitarist, Kurt Cobain, Grohl went out on his own and formed the Foo Fighters. Grohl famously played every instrument from drums to guitar and bass and did the vocals on the first Foo Fighters album. Similar to Alanis Morrisette and Sass Jordan, he then needed to field a band to play with him on tour. Foo Fighters' 1995 self-titled first album was a success, and then allowed Grohl and company to make a follow-up, 1997's The Colour and the Shape, widely regarded as the band's "Magnum Opus." 
Related article: #metoo Revolution: Powerful Questions That Need Answers
Related article: FACT-CHECKED Series: Timothee Chalamet and 32 Facts about The Young Superstar
While recording the album, however, Grohl and the album's producer, Gil Norton, realized William Goldsmith, the drummer Grohl hired, did not have the talent or ability up to the level of Grohl and they decided to have Grohl re-record the drums for the entire album himself. It led to Goldsmith quitting the band, and opening up an incredible opportunity for the right musician at a very inopportune time as the band was about to go out on tour in support of the album. Grohl, simply seeking a recommendation, called Hawkins who had become a friend, to see if he knew any drummers he may have known that were available. To Grohl's very pleasant surprise Hawkins had the perfect candidate in mind for the job, himself. Hawkins joined forces with Grohl and the rest of the Foo Fighters and set out on tour for The Colour and the Shape. 
Foo Fighters Beginning and Finding Himself
After experiencing large-scale mainstream success after the tour of The Colour and the Shape, it was time for Hawkins to be involved in his first album writing and recording process with the Foo Fighters. Hawkins and the band retreated to Dave Grohl's home in rural Virginia to record 1999's There is Nothing Left to Lose. Listening to Hawkins' first recorded album with the band it is clear that the drummer was able to make his own impact on the sound of the band where he was quickly finding a home and collaborative partner in Grohl. The album is a clear departure from the Foos earlier heavy rock sound that had obvious influences from the grunge and punk music Grohl had grown up cutting his teeth on. 
Related article: MUST WATCH – The Hollywood Insider's CEO Pritan Ambroase's Love Letter to Black Lives Matter – VIDEO
Subscribe to The Hollywood Insider's YouTube Channel, by clicking here.
Hawkins helped contribute a more thoughtful and melodic sound on the album, aiding Grohl in finding his voice as a songwriter and stepping out to make such a different sounding record. Hawkins received his first writing credit for the album and the band won the 2001 Grammy Award for Best Rock Album. The album was received with overwhelmingly positive reviews and lauded for its different sound for the band, in part certainly attributable to the arrival of Hawkins. The chemistry and brotherhood created by Grohl and Hawkins during the making of the album would be the foundation on which their next 20+ years of prolific music creation and touring would be built on. Foo Fighters had started as a Dave Grohl project, but now it was finally shaping up into what they all wanted, a real band.
After adding guitarist Chris Shiflett to help shore up the sound of the band, the Foo Fighters were back on the road in support of There is Nothing Left to Lose when Hawkins had a terrible incident that would help him ultimately find his place in not only the band, but in the world. While on the tour, Hawkins suffered a Heroin overdose that put him in a coma for two weeks. Hawkins later admitted that he was definitely "partying too much" and thought that to be a true "rock and roller" you needed to be loaded for it. The incident helped him to change pace and find a different outlook on his role as a musician and as a person. He flipped the script and embraced his jovial personality, appreciating his new lease on life and aiming to use his influence as a rockstar for good. 
After making it through some more turbulent and formative times as a band, the group next ripped off 2002's One by One and 2005's In Your Honor, the latter of which featured the first Foo Fighters song written and sung by someone other than Grohl. On the album, Hawkins sings vocals and wrote the song "Cold Day in the Sun",  a beautifully subtle and melodic tune about wanting to reach someone going through a difficult time. The central theme being no matter how good or happy someone's life may appear on the surface, things might not always be what they seem. The song became a fun part of Foo Fighters' live sets, where Grohl would trade places with Hawkins and play drums while Taylor would sing the song. This evolved over time for the band as they started doing the same process but introducing covers of famous rock songs in place of "Cold Day in the Sun", giving Taylor a chance to show off his own prowess on the microphone, often doing his best Freddy Mercury impression on a Queen song. 
Forging His Own Path
Hawkins' hidden talent as a singer and frontman was born in these sets and helped him continue to grow as a musician. Shining in the industry not only as the drummer for the Foos, Hawkins started many other musical projects and bands including; Chevy Metal, Taylor Hawkins and the Coattail Riders, The Birds of Satan, and his most recent collaboration with Perry Farrell and Chris Chaney from Jane's Addiction, "NHC", all the while being actively involved in helping on drums for different bands and artists like Miley Cyrus and Slash.
Related article: The Hollywood Insider's CEO Pritan Ambroase: "The Importance of Venice Film Festival as the Protector of Cinema"
Related article: The Masters of Cinema Archives: The Hollywood Insider Pays Tribute to 'La Vie En Rose', Exclusive Interview with Director Olivier Dahan
Related article: – Want GUARANTEED SUCCESS? Remove these ten words from your vocabulary| Transform your life INSTANTLY
Hawkins's ability and talent to be simultaneously immensely productive while maintaining deep relationships with so many of his fellow peers is something I have always admired about him. Someone with a wide range of interests, who counted such acts as vastly different as Rush and Queen, while also maintaining love and unapologetic appreciation for disco made him a truly unique and well-rounded musician. As a friend to all with so many interests throughout different genres of music, it is no surprise to see the love pouring out for him from all across the musical landscape. 
Influence on the Mindset of Rock and Roll
For a million reasons, chief among them that his family lost a husband and a father, I have been totally gutted since hearing the news of his passing on Friday. For my own selfish reasons as a huge fan of the Foo Fighters and for his talent as a drummer, but also what the work he and his fellow bandmates meant to the world of music. The Foo Fighters are a group born out of persevering in the wake of extreme trauma after the loss of Kurt Cobain. Not knowing where else to turn, Grohl leaned into the one thing he could always rely on, music. 
For this generation of musicians that came of age at the time of the heyday of grunge, so much about the idea of "making it" or being famous, was tied and wrapped up in sadness and in many cases, unfortunately, death. From Cobain to Layne Staley of Alice in Chains and Andrew Wood of Mother Love Bone, this whole generation of rockers were mired in this idea that life is brutal and full of pain, and your music needed to be a reflection of that. Music could serve as a creative outlet for you to get your feelings out there, but ultimately the darkness was going to drag you down with it. 
Related article: All Best Actor/Actress Speeches From The Beginning Of Oscars 1929-2019 | Hollywood Insider
Related article: 'In the Heights' Full Commentary & Behind the Scenes +  Reactions – Lin Manuel Miranda, John M. Chu
What made me fall in love with the Foo Fighters and the work of Hawkins and Grohl was that they had something different to say about the world. Some of their biggest hits which have crossed over and touched millions of people across countries and continents all speaking different languages is their passionate optimism they pour into everything they make which comes across as so completely genuine because they know sadness and they know the other opposite mindset you can have. They are all too aware of how difficult mental illness and despair can be, and seek to inspire hope when you are feeling sorry for yourself or down in life. It can consume you but as they did, you can do the work and try to reframe your mindset and understand that this may just be "Times Like These" or someone getting the "Best of You". They take the fight to the world and acknowledge things can be incredibly hard, reaching out and letting you know you're not alone. 
Our Cold Day in the Sun
One thing, in particular, I have not been able to get out of my head is Taylor's lyrics in "Cold Day in the Sun." The bridge of the song is a beautiful sentiment, embodying the exact idea that he's in it to help whoever he can: "You're so afraid, that you are the only one, you are the only one, you know. But don't be afraid, 'cause you're not the only one, you're not the only one, I know."
This line has been signed into the very synapses of my brain from the first time I heard it when I saw the Foo Fighter's live for the first time and I saw him perform this song. Building up to the song, Hawkins had the mic, and looking out over the crowd and the sun setting over the ocean he took a breath to steady himself. Often at concerts, especially with acts as big and successful as the Foos, a lot of these moments are built and written into the show. However, in this case, it felt so real and genuine when holding the mic stand he looked out and said, "You know, I live this magical charmed life." He then took another beat to compose himself and said how thankful and lucky he was that Grohl took a chance on him way back when. 
Related article: OSCAR-NOMINATED – 'Belfast' Full Commentary & BTS – Jamie Dornan, Caitriona Balfe, Judi Dench
Related article: OSCAR-NOMINATED – 'West Side Story' Full Commentary – Rita Moreno, Steven Spielberg, Rachel Zegler
Related article: OSCAR-NOMINATED – 'No Time to Die' Full Commentary, Behind the Scenes & Reactions, Daniel Craig, Rami Malek, Bond
The crowd naturally erupted and he launched into an impassioned and lively version of the song, but that moment has stayed with me forever as such a beautiful way to think about your opportunities and to acknowledge and appreciate every single moment you have. Being willing to not take any of it for granted and remaining humble in spite of such success, while also keeping his empathy of reaching out to someone who may be in crisis. I've heard that lyric so many times in my head when things seem like they're at their worst, and it throws me right back to the peace and relaxation I felt that night seeing him perform the song for the first time. 
Taylor Hawkins understood how to stay grounded in spite of it all, and he brought that appreciation and authenticity to every single thing he ever did. In his musical exploits, and from everything I can tell as a father, husband and friend to all. When it is all too easy to be as famous and successful as he was and treat people like crap or to phone in your performances, he did the exact opposite and attacked everything he touched with authentic love and wonder never ceasing in his appreciation for it all. 
His was a life that was just getting ready to ramp up for another act, joining Grohl and the band in their first feature film 'Studio 666' which was just released, and the first NHC album due to be released this year. The thing I'm the angriest about with his death is the fact that there still felt like there was so much left to be done. The Foos and Hawkins had made it through. They had broken past that barrier of the rock and roll elite where the pettiness and jealousy-caused breakups are gone. They were a band so removed from the B.S. and inauthenticity of the industry that they were there still recording and touring because they wanted to, because they loved it still after all these years. Hawkins was someone you thought would be in your life for years more, for more Rock and Roll Hall of Fame inductions and more Queen covers and summertime Foos concerts. 
Related article: Why Queen Elizabeth II Is One Of The Greatest Monarchs | Her Majesty Queen Elizabeth II of United Queendom of Great Britain & Northern Ireland (Video Insight)
Limited Time Offer – FREE Subscription to The Hollywood Insider
Click here to read more on The Hollywood Insider's vision, values and mission statement here – Media has the responsibility to better our world – The Hollywood Insider fully focuses on substance and meaningful entertainment, against gossip and scandal, by combining entertainment, education, and philanthropy.
However, all of that is over now without Taylor Hawkins. As much as Grohl was the brains of the band, Taylor was truly the heartbeat in every imaginable way. He pumped and flowed life and love into his bandmates and so many millions of people across the globe through his playing and his insanely infectious personality. His overwhelming appreciation and admiration for all those that came before him was such a refreshing breath of air amongst the often ridiculous narcissism of the music industry. 
It still feels incredibly surreal and I hate every moment of having to write about the life of one of my personal heroes in the past tense. My concert tickets to see the Foo Fighters this summer are still in my cart, we hadn't decided on a venue so I had figured we'd see them in both places. To be honest I don't really want to take them out. Just as I don't really want to finish writing this tribute because when I do then it will feel real. For now, all I can say is thank you, Taylor Hawkins. Thank you for the incredible music, thank you for being an inspiration, thank you for showing and awakening an entire generation of musicians to the idea that you can be a nice, normal, and loving person and be in the biggest band in the world and still have all the passion and success. Thank you from the bottom of my heart for the memories and some of the very best times of my life, I hope you are able to rest in peace. 
By Mark Raymond
Click here to read The Hollywood Insider's CEO Pritan Ambroase's love letter to Cinema, TV and Media. An excerpt from the love letter: The Hollywood Insider's CEO/editor-in-chief Pritan Ambroase affirms, "We have the space and time for all your stories, no matter who/what/where you are. Media/Cinema/TV have a responsibility to better the world and The Hollywood Insider will continue to do so. Talent, diversity and authenticity matter in Cinema/TV, media and storytelling. In fact, I reckon that we should announce "talent-diversity-authenticity-storytelling-Cinema-Oscars-Academy-Awards" as synonyms of each other. We show respect to talent and stories regardless of their skin color, race, gender, sexuality, religion, nationality, etc., thus allowing authenticity into this system just by something as simple as accepting and showing respect to the human species' factual diversity. We become greater just by respecting and appreciating talent in all its shapes, sizes, and forms. Award winners, which includes nominees, must be chosen on the greatness of their talent ALONE.
I am sure I am speaking for a multitude of Cinema lovers all over the world when I speak of the following sentiments that this medium of art has blessed me with. Cinema taught me about our world, at times in English and at times through the beautiful one-inch bar of subtitles. I learned from the stories in the global movies that we are all alike across all borders. Remember that one of the best symbols of many great civilizations and their prosperity has been the art they have left behind. This art can be in the form of paintings, sculptures, architecture, writings, inventions, etc. For our modern society, Cinema happens to be one of them. Cinema is more than just a form of entertainment, it is an integral part of society. I love the world uniting, be it for Cinema, TV. media, art, fashion, sport, etc. Please keep this going full speed."
More Interesting Stories From The Hollywood Insider
– Want GUARANTEED SUCCESS? Remove these ten words from your vocabulary| Transform your life INSTANTLY
– A Tribute to Martin Scorsese: A Complete Analysis of the Life and Career of the Man Who Lives and Breathes Cinema 
– Do you know the hidden messages in 'Call Me By Your Name'? Find out behind the scenes facts in the full commentary and In-depth analysis of the cinematic masterpiece
– A Tribute To The Academy Awards: All Best Actor/Actress Speeches From The Beginning Of Oscars 1929-2019 | From Rami Malek, Leonardo DiCaprio To Denzel Washington, Halle Berry & Beyond | From Olivia Colman, Meryl Streep To Bette Davis & Beyond
– In the 32nd Year Of His Career, Keanu Reeves' Face Continues To Reign After Launching Movies Earning Over $4.3 Billion In Total – "John Wick", "Toy Story 4", "Matrix", And Many More
Taylor hawkins,  Taylor hawkins,  Taylor hawkins,  Taylor hawkins,  Taylor hawkins,  Taylor hawkins,  Taylor hawkins,  Taylor hawkins,  Taylor hawkins,  Taylor hawkins,  Taylor hawkins,  Taylor hawkins,  Taylor hawkins,  Taylor hawkins,  Taylor hawkins,  Taylor hawkins,  Taylor hawkins,  Taylor hawkins,  Taylor hawkins,  Taylor hawkins,  Taylor hawkins,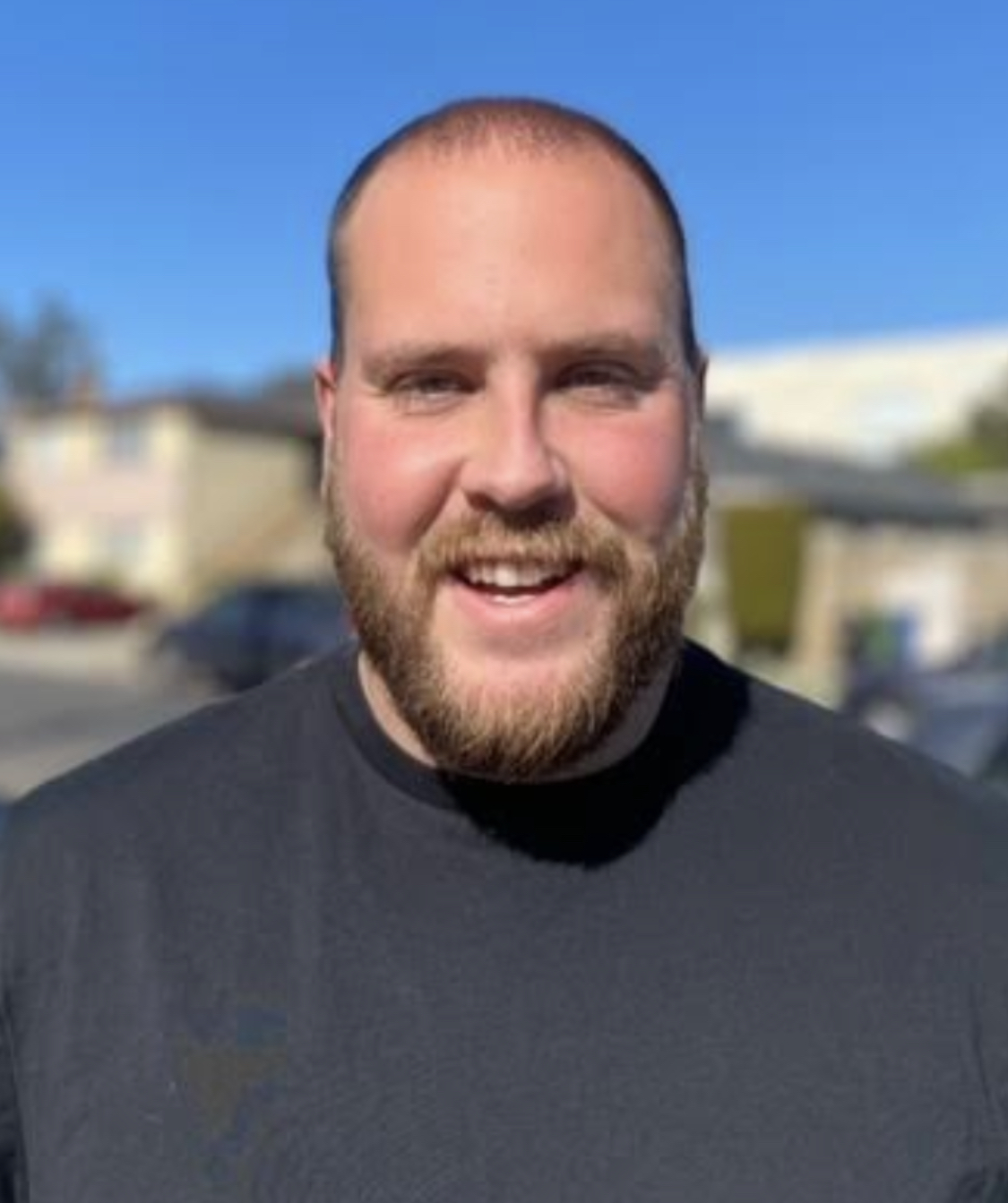 Mark Raymond is a writer and screenwriter who believes himself to be the only person desiring to work in film who originated in New York and currently resides in Los Angeles. Mark was inspired to write from a young age and has always desired to connect and uplift others through his work, as those that motivated him did for him. Mark feels very strongly that the world could use a lot more positivity and optimism, and is therefore very aligned to the mission of The Hollywood Insider to not spread hate or gossip, but instead to build each other up and shine a positive light on anyone bold enough to put their heart and soul into a piece of art. In his writing, Mark aims to use his signature wit to highlight the severity of the more serious and pressing issues of our time, to shine a beacon of light through the darkness. A devoted ally to all, he seeks to inspire and use his platform to give a voice to the voiceless and let his readers know that while everything may not be great right now, one day it can and will be.