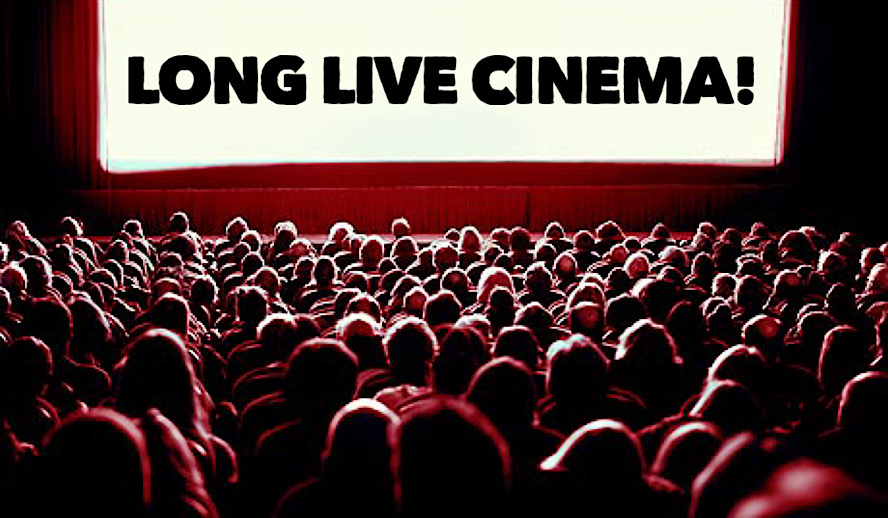 It's easy to wonder if the theater experience will start to take a back seat thanks to Netflix, Amazon, Hulu, now Apple TV and Disney+ fully extending their dominance over the streaming world. The ability to sit on the couch and watch an absurd amount of material for as little as $4.99 a month (which is cheaper than a single movie ticket at most theaters) is certainly a huge step forward for film and television. Of course, when Netflix first streamed original content (specifically movies) I had serious critical issues with their quantity over quality. Despite the instant appeal factor, most Netflix films were so-so, though many of their TV shows were indeed stellar. It was only recently that they, alongside Amazon, began producing some top-notch film worthy of awards season. With a whopping 24 Oscar nominations, Netflix is leading the charge this awards season. Add the continuous stream of films and TV shows from all the online platforms, and going to the theater begins to feel like a lot more work than it used to be. Yet, regardless of this apparent change in the weather, it appears to be that cinema will survive this and likely any other competition it faces in the business of film. 
Related Article: Will the Diversity in Victory of Last Year's Oscars 2019 – 91st Academy Award Winners Ever Be Repeated?
The Not-So Summer Blockbuster
No matter what movie streams on your laptop or tv, it will never replace the theatrical experience that is the blockbuster. Of course what used to be reserved for summer has been slowly creeping into the spring, fall, and winter as movies increase in number and demand. These films are forced to compete and in order to do so, they must move their release dates to weeks where no other major film will be released. Since 2017, Marvel has stapled its three dates into April-May, June-July, and with a flip between a November or February-March slot. Star Wars, since 2015, smartly opened around Christmas since no one else wanted to own that block of calendar real estate. (DC has since been opening in December when Star Wars isn't playing.) The other franchises and action films left to fill out May to August with an absurd amount of releases every single weekend over the 16-week span.
Related Article: Video: '1917' – Golden Globes Winner – Full Commentary And Reactions From The Stars & Crew Including Sam Mendes, George MacKay, Dean-Charles Chapman & Team
All Best Actor/Actress Speeches From The Beginning Of Oscars 1929-2019
Video: Hollywood Insider YouTube Channel
Is Cinema Attendance Increasing or Decreasing?
2019 was a mixed year for the box office. Technically it was the second-highest-grossing year in history, but it also had a massive number of flops.   
There are plenty of articles presenting varying claims on opposite ends. But one thing is clear: Disney is keeping the ship sailing at a much higher pace. Though not all the studies and data have yet to be completely released for 2019, the first glance at the total dollar amount as well as Disney's take alone shows that the public won't get completely sick of the sequel, remake, and franchise films, and in fact, those films are the main reason people still go to the theater. 
A Shared Experience
There was something special about going to a big IMAX theater to see the highly anticipated Avengers: Endgame. How can one film, one franchise, bring a group of strangers together for two and a half hours and make them feel so connected is unexplainable. From the laughter, cheers, and inevitable shock, I realized that this, this is why many go to the theater. You just can't get that feeling under the warm blankets watching a Netflix original in your bedroom or living room. This shared experience when watching something epic and beloved by millions is a strong motivation for many, allowing cinema to bring something unique to the viewing experience. 
This second point definitely dovetails with the first, as cinema has, for the most part, been relegated to the blockbuster tied with any given franchise that holds a loyal fanbase, which then drives those fans out to the theaters in droves. And at this point, many of those fan bases are in Disney's grasp. To say some other company will rule the box office at some point in the future other than Disney is a pipe dream for all other studios. 
Visionary Filmmakers
My third and final observation stems from a surge of directors who, during the 2010s and entering the new decade, have shown a vision and understanding of what makes great cinematic experiences. Three standouts as I looked back and to the future are Quentin Tarantino, Christopher Nolan, and Denis Villeneuve. All three have and are making their stamp on the industry and have been recognized by both critics and audiences alike. Tarantino is planning to retire soon, but his style and die-hard fan base allowed Once Upon A Time… In Hollywood to become the top original film at over $300 million worldwide and the second film to break the $100 million barrier at the domestic box office in 2019 behind only Us. Christopher Nolan, an established director and beloved by yours truly, has shown no signs of slowing down since his illustrious career broke through in 2000 with Memento. Nolan has proven to have a knack for creating ambitious masterpieces with each project he embarks on. With Tenet on the horizon and looking as astounding as ever, Nolan has yet to truly disappoint. From the stories, technical achievements, and emotional suspense that is infused with each film, Nolan has been able to bring audiences into his incredible world-building time and again, and will lead the charge alongside a newer but still proven filmmaker: Denis Villeneuve. When you look at Villeneuve's shorter body of work, you can't help but go "wow." Breaking out in 2013 with Prisoners and Enemy, he then reached serious acclaim with Sicario and Arrival. In 2017 he stamped his place in the industry with Blade Runner 2049 and now will take on his prized dream with the sci-fi epic Dune. Though his box office totals aren't nearly as staggering as you'd like ($680 million over 7 films), Villeneuve needed to build his resume before finally taking on a movie as huge as Dune, a film that, if at all well received, will likely bring in more viewers than most of his other films combined. 
Related Article: – Video: Full Commentary & Reactions From Stars On 'Bombshell' With Charlize Theron, Nicole Kidman, Margot Robbie, Jay Roach & Team
These directors, among many other promising filmmakers (Jordan Peele, Damien Chazelle, Joe and Anthony Russo to name a few), with each passing year, will allow the small percentage of moviegoers who attend for prestige filmmaking to experience some of the finest directors in their prime over the next decade and more. 
Though much of this is just personal observation and many mediums like streaming services will certainly put a dent into the number of moviegoers at the cinema, the experiences and fantastical worldbuilding that people can soak themselves in when going to the movies is such that I am sure cinema will never truly die.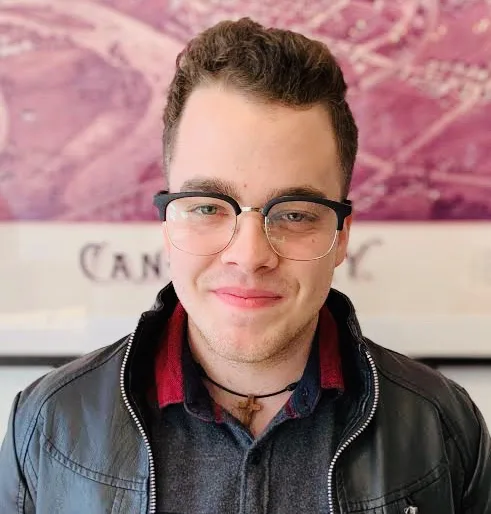 Merrick Sinclair is a film journalist with a passion for cinema, Hollywood and filmmaking since a young age. Merrick focuses on reviews and features here at Hollywood Insider, and takes careful thought as to the impact cinema has on culture and what that means for us. Whether they be old or new, blockbuster or independent, Merrick understands the role movies have on society and how each individual has their own unique experience with movies. Merrick hopes to unpack his observations with clarity for readers while allowing them to walk away with their own opinions on any given topic.