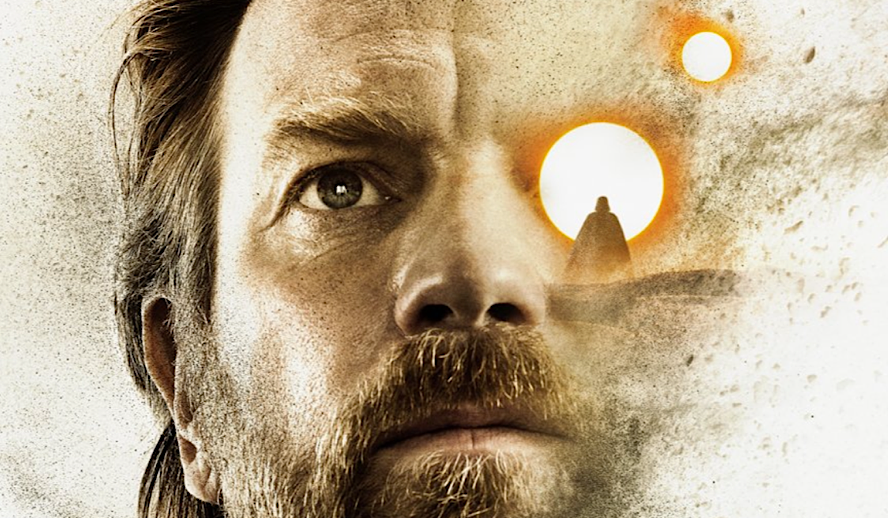 Photo: 'Obi-Wan Kenobi' 
A Bold Return 
Aside from the 'Rocky's' and 'Rambo's' of the world, it sure feels like it has been a long time since we had an actor return to a character they last played over two decades earlier. This is the case here in the newest mini-series streaming on Disney+, 'Obi-Wan Kenobi.' Ewan McGregor, who played the integral character in the famously derided prequel trilogy series makes his comeback to the role in the new series. 
Once upon a time pre-release in a Galaxy far far away, the prequel films were viewed with similar optimism and sense of wonder as the newest series and films released by Disney. Fans of the original 'Star Wars' trilogy would finally be able to get answers to many questions and plot holes left behind by the original story. Unfortunately, the prequels spent a good amount of time distracted in really not doing much of anything in the way of developing new characters and storylines and instead chose to somewhat self servingly act as the film version of the famous Leonardo DiCaprio meme from 'Once Upon a Time in Hollywood' pointing at the screen saying "Oh! I know that one!" in reference to many of the younger versions of characters who were in the original trilogy. Mixed up in that mess was the Obi-Wan Kenobi character played by McGregor. 
Related Video: Full Commentary on 'Top Gun: Maverick': Tom Cruise, Val Kilmer, Jennifer Connelly, Miles Teller
Related video: 'Top Gun: Maverick' Full Premiere Reactions: Tom Cruise, Val Kilmer, Jennifer Connelly, Miles Teller
Related video: EVOLUTION: Every Tom Cruise Role From 1981 to 2021, All Performances Exceptionally Poignant
In the original trilogy, the character was referred to as "Ben Kenobi" and portrayed by Alec Guinness as a hermit and later unveiled as a Jedi Knight in hiding. The prequel films from the early 2000s traced how young Obi-Wan and the other characters in the original films came to meet the fates that led to them in the events of the first 'Star Wars.' The character of Obi-Wan Kenobi is one of the more interesting and noble in the Star Wars universe, which is I'm sure what attracted a great actor on the rise in McGregor to take the role in the first place. After the relative failure of the prequels in the eyes of the audience, I'm sure I am not the only fan who was surprised when Disney announced the mini-series that would follow Kenobi in the years in between the events of the prequels and the original films. 
However, this time things are much much different. McGregor is an older and wiser actor, and he feels perfectly set to lead this series that is in so many ways about loss, hope, and moving on. McGregor is doing some of his best work in the series thus far bringing sadness and heaviness to the character in his private moments, while also balancing with his signature smile and ability to make a scene change tone in a blink. Disney and Lucasfilm have learned to lean in with their audience and craft actual stories around their incredible characters set in such a fascinating and vast universe as they have control over. It is a joy seeing McGregor return to the role, especially as this time the producers correctly have the camera and the story centered around his character. Kenobi is trying to stay alive in a world where the evil empire is hunting any remaining Jedi, while he privately keeps his hope that a young Luke Skywalker will be the one to save the world and defeat the empire. 
Related article: A Tribute to Johnny Depp: The Actor and Musician Who Defined Range
Related video: EVOLUTION: Every Johnny Depp Role From 1984 to 2020, All Performances Exceptionally Poignant
Related article: A Tribute to the Hero & President Volodymyr Zelenskyy: Comedian/Actor, Ukraine's President and Heroic Leader
Related article: The Hollywood Insider's CEO Pritan Ambroase: "The Importance of Venice Film Festival as the Protector of Cinema"
Related article: The Masters of Cinema Archives: The Hollywood Insider Pays Tribute to 'La Vie En Rose', Exclusive Interview with Director Olivier Dahan
Related article: – Want GUARANTEED SUCCESS? Remove these ten words from your vocabulary| Transform your life INSTANTLY
'Obi-Wan Kenobi' – The Star Wars Extended Universe
With such a plethora of content and a literal forever expanding universe on its hands with 'Star Wars', Disney finds itself with a tremendous responsibility in the stories they choose to tell and execute. To be honest, this far into their run after purchasing Lucasfilm, it's generally a mixed bag. The relaunched newest trilogy of films was pretty weak (depending on who you ask), but the film 'Rogue One' and 'The Mandalorian' have been regarded as very critically successful. 'Obi-Wan Kenobi' follows a similar concept as 'Rogue One' by playing the part of filling in the gaps in the story and catching the audience up on the events in the world of the characters. 
It is hard not to compare 'Obi-Wan Kenobi' to 'The Mandalorian' in that they share a good amount of 'Star Wars' DNA, but also for their role as a streaming series featured on Disney+. When the 'Mandalorian' launched the new streamer a few years back, the fanbase was divided on where and how the 'Star Wars' stories would continue to be told and there was general confusion at the launch of a show about a 'Star Wars' story for the legacy fans who were used to only receiving their 'Star Wars' content in trilogy film series. 
Related video: Full Premiere Reactions 'Doctor Strange in the Multiverse of Madness': Benedict Cumberbatch & Team
Related Video: OSCAR-NOMINATED – EXCLUSIVE: 'Dune' Full Commentary, Reactions, Making Of – Timothee Chalamet, Zendaya, Oscar Isaac
Related Video: OSCAR-NOMINATED – 'House of Gucci' Full Commentary & Behind the Scenes – Lady Gaga, Adam Driver, Jared Leto, Al Pacino
Related article: Why Queen Elizabeth II Is One Of The Greatest Monarchs | Her Majesty Queen Elizabeth II of United Queendom of Great Britain & Northern Ireland (Video Insight)
Limited Time Offer – FREE Subscription to The Hollywood Insider
Click here to read more on The Hollywood Insider's vision, values and mission statement here – Media has the responsibility to better our world – The Hollywood Insider fully focuses on substance and meaningful entertainment, against gossip and scandal, by combining entertainment, education, and philanthropy.
Embracing the new era of streaming and understanding the valuable I.P. that they have was a very smart and well-executed pivot by Disney. It seems simple, but having the flexibility and the knowledge to lean into the more contained and direct to viewer option with streaming as opposed to launching major trilogy blockbusters has thus far boded well for them. Stories like 'Obi-Wan Kenobi' belong in this new format. That is really the big miss of the prequel films in that there was not enough content to really make three feature-length engaging movies out of the events before the original trilogy. However, this new model opens up the ability to tell these more contained stories about one character and we have time to understand them and let them breathe. We have a more complex understanding of Obi-Wan Kenobi in the first episode of this new series than we ever get out of the prequel trilogy. 
This is going to be a very important road map that I am optimistic Disney will embrace with the way they handle 'Star Wars' moving forward. They have such a vast universe with incredible characters of all different backgrounds and even species that could be embraced in any number of individual storylines that could ultimately connect together if they so desire. 
Related article: EVOLUTION: Every Henry Cavill Role From 2001 to 2021, All Performances Exceptionally Poignant
Related article: EVOLUTION: Every Chris Evans Role From 1997 to 2020, All Performances Exceptionally Poignant
Related article: #metoo Revolution: Powerful Questions That Need Answers
Related article: FACT-CHECKED Series: Timothee Chalamet and 32 Facts about The Young Superstar
Tropes are Tropes for a Reason
Too often it feels like the word trope has a negative connotation associated with it, as almost a way to deride writing as lazy or played out. While this can be true in some instances, in 'Obi-Wan Kenobi' we are dealing with a whole lot of amazing tropes that play very well. We are presented with the character of Obi-Wan as broken down and living in solitude, having put his days as a Jedi behind him so that he can keep himself alive. This lends to the setup of what this series will be about which features an incredible scene that feels directly ripped out of a Stallone or Schwarzenegger film from the 80s. With Jimmy Smits as Bail Organa inevitably comes knocking on Kenobi's door looking for help for the infamous "you're the only man for the job" and Kenobi responding "those days are behind me", you feel like you are watching an awesome version of Rambo in space. 
It hearkens back to something we've all seen before in so many different films and shows, but it plays in an original and fresh way given the context of the world they are existing in. McGregor and Smits are both perfectly game for the scene and balance off each other well, with Smits' character being genuinely the only person in the world who could influence Kenobi to jump in and step out of the shadows. 
Related article: MUST WATCH – The Hollywood Insider's CEO Pritan Ambroase's Love Letter to Black Lives Matter – VIDEO
Subscribe to The Hollywood Insider's YouTube Channel, by clicking here.
Related article: All Best Actor/Actress Speeches From The Beginning Of Oscars 1929-2019 | Hollywood Insider
'Obi-Wan Kenobi' as a whole plays with a lot of these different storytelling tropes, and they honestly all work tremendously well. There is an overwhelmingly refreshing nature to seeing McGregor return to the character in this way. It really does feel like as much as the character of Kenobi is going through it, so too is McGregor. This grittier character analysis is one we have not seen yet in the 'Star Wars' universe that tends to be tied up in the more ensemble nature of its casts. The series is a really fun ride, and it is great to see McGregor back embracing the character as he makes it his own. The first two episodes of 'Obi-Wan Kenobi' are streaming now on Disney+. 
Cast: Ewan McGregor, Vivien Lyra Blair, Rupert Friend, Moses Ingram | Directed by: Deborah Chow | Written By: Joby Harold, Hossein Amini, Stuart Beattie, Hannah Friedman and Andrew Stanton | Based on characters from 'Star Wars' by George Lucas 
By Mark Raymond 
Click here to read The Hollywood Insider's CEO Pritan Ambroase's love letter to Cinema, TV and Media. An excerpt from the love letter: The Hollywood Insider's CEO/editor-in-chief Pritan Ambroase affirms, "We have the space and time for all your stories, no matter who/what/where you are. Media/Cinema/TV have a responsibility to better the world and The Hollywood Insider will continue to do so. Talent, diversity and authenticity matter in Cinema/TV, media and storytelling. In fact, I reckon that we should announce "talent-diversity-authenticity-storytelling-Cinema-Oscars-Academy-Awards" as synonyms of each other. We show respect to talent and stories regardless of their skin color, race, gender, sexuality, religion, nationality, etc., thus allowing authenticity into this system just by something as simple as accepting and showing respect to the human species' factual diversity. We become greater just by respecting and appreciating talent in all its shapes, sizes, and forms. Award winners, which includes nominees, must be chosen on the greatness of their talent ALONE.
I am sure I am speaking for a multitude of Cinema lovers all over the world when I speak of the following sentiments that this medium of art has blessed me with. Cinema taught me about our world, at times in English and at times through the beautiful one-inch bar of subtitles. I learned from the stories in the global movies that we are all alike across all borders. Remember that one of the best symbols of many great civilizations and their prosperity has been the art they have left behind. This art can be in the form of paintings, sculptures, architecture, writings, inventions, etc. For our modern society, Cinema happens to be one of them. Cinema is more than just a form of entertainment, it is an integral part of society. I love the world uniting, be it for Cinema, TV. media, art, fashion, sport, etc. Please keep this going full speed."
More Interesting Stories From The Hollywood Insider
– Want GUARANTEED SUCCESS? Remove these ten words from your vocabulary| Transform your life INSTANTLY
– A Tribute to Martin Scorsese: A Complete Analysis of the Life and Career of the Man Who Lives and Breathes Cinema 
– Do you know the hidden messages in 'Call Me By Your Name'? Find out behind the scenes facts in the full commentary and In-depth analysis of the cinematic masterpiece
– A Tribute To The Academy Awards: All Best Actor/Actress Speeches From The Beginning Of Oscars 1929-2019 | From Rami Malek, Leonardo DiCaprio To Denzel Washington, Halle Berry & Beyond | From Olivia Colman, Meryl Streep To Bette Davis & Beyond
– In the 32nd Year Of His Career, Keanu Reeves' Face Continues To Reign After Launching Movies Earning Over $4.3 Billion In Total – "John Wick", "Toy Story 4", "Matrix", And Many More
obi-wan kenobi, obi-wan kenobi, obi-wan kenobi, obi-wan kenobi, obi-wan kenobi, obi-wan kenobi, obi-wan kenobi, obi-wan kenobi, obi-wan kenobi, obi-wan kenobi, obi-wan kenobi, obi-wan kenobi, obi-wan kenobi, obi-wan kenobi, obi-wan kenobi, obi-wan kenobi, obi-wan kenobi, obi-wan kenobi, obi-wan kenobi, obi-wan kenobi, obi-wan kenobi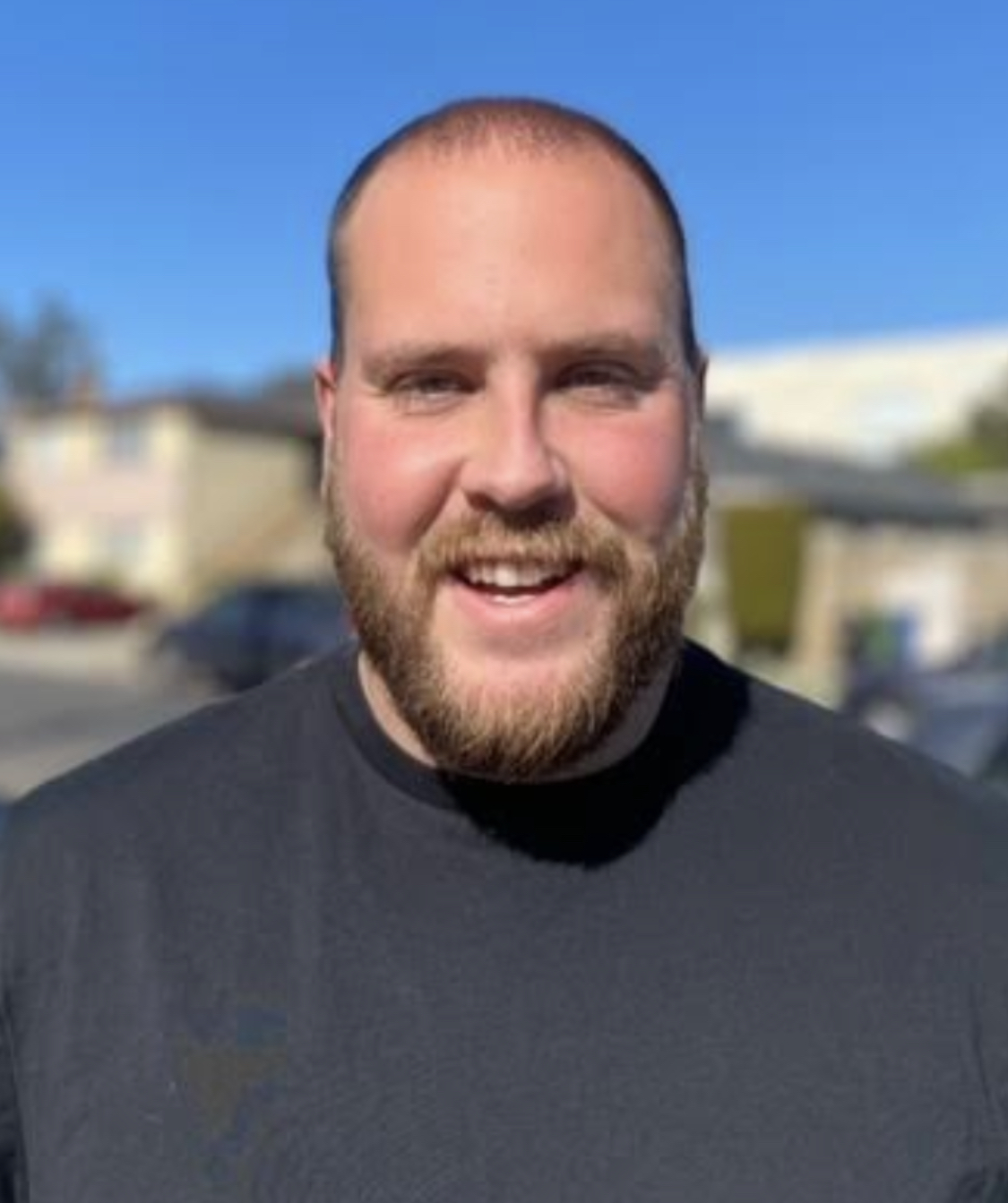 Mark Raymond is a writer and screenwriter who believes himself to be the only person desiring to work in film who originated in New York and currently resides in Los Angeles. Mark was inspired to write from a young age and has always desired to connect and uplift others through his work, as those that motivated him did for him. Mark feels very strongly that the world could use a lot more positivity and optimism, and is therefore very aligned to the mission of The Hollywood Insider to not spread hate or gossip, but instead to build each other up and shine a positive light on anyone bold enough to put their heart and soul into a piece of art. In his writing, Mark aims to use his signature wit to highlight the severity of the more serious and pressing issues of our time, to shine a beacon of light through the darkness. A devoted ally to all, he seeks to inspire and use his platform to give a voice to the voiceless and let his readers know that while everything may not be great right now, one day it can and will be.