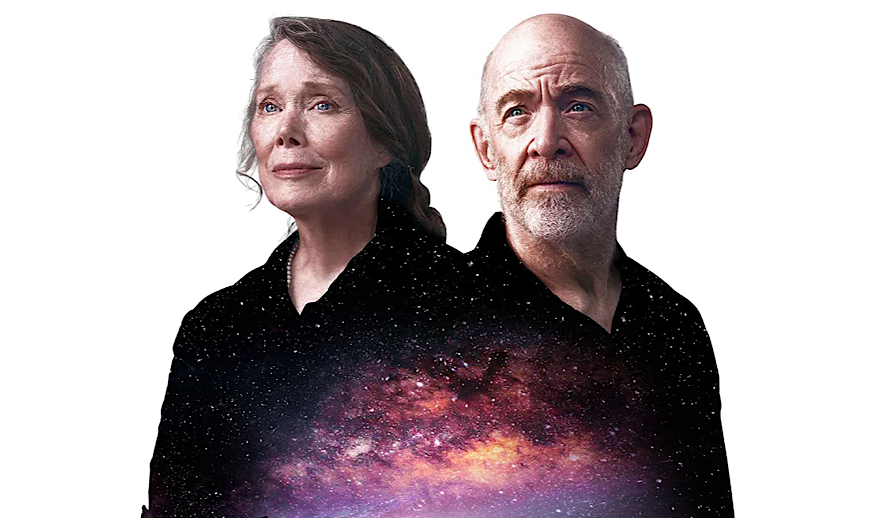 Photo: 'Night Sky'
Amazon has quickly become a major contender in the world of entertainment. More specifically, they have also begun producing more and more science-fiction-based content and material. Jeff Bezos, himself had a hand in rescuing the space-voyaging series, 'The Expanse,' which stands as one of the few sci-fi shows to be widely acclaimed by physicists and scientists, as it always tried to stick within the realm of plausibility. 'The Expanse' ran for three seasons on Syfy, before eventually being canceled, as is the fate for most Syfy shows (oddly enough, especially the ones people like). However, it turned out that one CEO of Amazon happened to be a casual fan of the series, and upon hearing of its demise, arranged a deal to have 'The Expanse' continue its run with Amazon as its new home. The show then went on to become one of their biggest hits, running for three more seasons before ending earlier this year.
Related Video: Full Commentary on 'Top Gun: Maverick': Tom Cruise, Val Kilmer, Jennifer Connelly, Miles Teller
Related video: 'Top Gun: Maverick' Full Premiere Reactions: Tom Cruise, Val Kilmer, Jennifer Connelly, Miles Teller
Related video: EVOLUTION: Every Tom Cruise Role From 1981 to 2021, All Performances Exceptionally Poignant
And while Mr. Bezos is no longer CEO, Amazon is still pumping out the sci-fi content (and at a rate and quality far surpassing Syfy, themselves), with the company having just finished its run of season one of their 'Outer Range' series less than a month before the 'Night Sky' premiere. In 2020, they also released 'Tales from the Loop,' an anthology series following folks living in an almost otherworldly town. In a world where cable is dead and Syfy sucks at…well, sci-fi-ing, maybe Amazon will be where we turn to enter a dimension of not only sight and sound, but also imagination. 
Senior citizens
Part of what actually made 'Night Sky' compelling, ended up being completely separate from any of its otherworldly, extraterrestrial elements. The show follows an elderly couple, Franklin and Irene York. Franklin is played by the one and only J.K. Simmons, and his wife, Irene, is expertly portrayed by Sissy Spacek. These are two highly skilled veteran actors, with an impressive collection of critically-acclaimed works and roles under each of their belts. Most audiences will recognize Simmons as J.J. Jameson from both Sam Raimi's 'Spider-Man' trilogy, as well as the MCU Spider-Man films, having most recently been in 'Spider-Man: No Way Home.' Die-hard comic book fans will also be seeing more of him as DC's Jim Gordon, commissioner for the Gotham City Police Department, a confidant for Batman, and father to Batgirl/Barbara Gordon in their upcoming 'Batgirl' film.
Related article: A Tribute to Johnny Depp: The Actor and Musician Who Defined Range
Related video: EVOLUTION: Every Johnny Depp Role From 1984 to 2020, All Performances Exceptionally Poignant
Related article: A Tribute to the Hero & President Volodymyr Zelenskyy: Comedian/Actor, Ukraine's President and Heroic Leader
And cinephiles are no doubt still intimidated by Simmons's celebrated performance in 2014's 'Whiplash,' which nabbed him multiple Academy Awards. Sissy Spacek's career is equally iconic, having played the titular role in the film adaptation of Stephen King's 'Carrie,' and sticking with King's horror-verse, also acted in Hulu's 'Castle Rock.' She was also in all three seasons of Netflix's 'Bloodline,' played Mae Tuck in 'Tuck Everlasting,' and was Missus Walters in 'The Help.' Casting these two to carry the series was a smart and effective choice, especially when involving two characters not typically seen leading modern-day television shows.
Related article: The Hollywood Insider's CEO Pritan Ambroase: "The Importance of Venice Film Festival as the Protector of Cinema"
Related article: The Masters of Cinema Archives: The Hollywood Insider Pays Tribute to 'La Vie En Rose', Exclusive Interview with Director Olivier Dahan
Related article: – Want GUARANTEED SUCCESS? Remove these ten words from your vocabulary| Transform your life INSTANTLY
'Night Sky'
As mentioned, the show follows two elderly protagonists, senior citizens. Franklin and Irene are supposed to be in their seventies, having lived long, full lives together. These are not supporting roles or guest-starring characters, these are our heroes, our leads. In today's world of inclusivity and diversity, hiring and casting actors from virtually every sect of intersectionality, one such social group has been consistently absent, old people. We could spend countless hours watching the seemingly endless barrage of teen shows like 'Outer Banks,' 'Euphoria,' 'Riverdale,' 'Sex Education,' etc., or the millions of mind-melting children's movies, or the countless quarter-life, college-era, existential crisis, young adult films like 'St. Elmo's Fire,' yet how many senior citizen-centric shows and/or movies are out there that you can think of? Exactly. For some reason, older people are still a group historically facing discrimination and adversity from those younger than them, despite the fact we will all eventually be in their shoes.
Related video: Full Premiere Reactions 'Doctor Strange in the Multiverse of Madness': Benedict Cumberbatch & Team
Related Video: OSCAR-NOMINATED – EXCLUSIVE: 'Dune' Full Commentary, Reactions, Making Of – Timothee Chalamet, Zendaya, Oscar Isaac
Related Video: OSCAR-NOMINATED – 'House of Gucci' Full Commentary & Behind the Scenes – Lady Gaga, Adam Driver, Jared Leto, Al Pacino
Throughout the show, Simmons and Spacek's Franklin and Irene endure snide remarks, patronizing comments, belittling, doubt, and mistrust and doubt. On more than one occasion, their family raises concerns about their well-being and ability, as they still live by themselves deep into their old age, and Irene has suffered a fall within the past year. Their granddaughter even goes so far as to try and convince them to leave their house. This is a reality for too many who have aging loved ones, worried about their safety in their houses alone, yet for the elder, they are being forcibly removed from their home. Choosing to tell a story about two characters not typically represented in media proved to be a rather compelling narrative device.
Mental health
Sissy Spacek's Irene York is not only harboring the secret of a teleportation pad in her backyard, but also one in relation to her dead son. Much of the show is spent dealing with the loss of a loved one, a loved one lost to suicide. As mentioned, Franklin and Irene have a granddaughter, who spends much of the season trying to micro-manage her aging grandparents and is played by Kiah McKirnan, whose father committed suicide when she was just five. Mental health, mental health awareness, and their depictions in works of fiction are hot topics of debate and critique (fairly), and while most of season one of 'Night Sky' offers a play-it-safe baseline perspective, Spacek's Irene eventually makes a heavy confession to McKiernan's Denise.
Related article: EVOLUTION: Every Henry Cavill Role From 2001 to 2021, All Performances Exceptionally Poignant
Related article: EVOLUTION: Every Chris Evans Role From 1997 to 2020, All Performances Exceptionally Poignant
Related article: #metoo Revolution: Powerful Questions That Need Answers
Related article: FACT-CHECKED Series: Timothee Chalamet and 32 Facts about The Young Superstar
While I won't spoil what said confession is, I will say I did not expect them to go there, and it serves as a sobering reminder of the importance of mental health awareness, especially for younger generations, as well as the power of one's words. Suicide is a sensitive subject to tackle for anything, even this article, and apart from the reveal between Irene and her son's daughter, I'm not entirely sure 'Night Sky' really offered anything that has not already been done or said. In fact, even the very reveal I am referencing seems to have little to no consequence, meaning, or repercussions upon it being articulated and brought to light. Perhaps season two, should the show be so lucky, will explore this theme further and have more to say, but until then, it felt sort of shy.
Related article: Why Queen Elizabeth II Is One Of The Greatest Monarchs | Her Majesty Queen Elizabeth II of United Queendom of Great Britain & Northern Ireland (Video Insight)
Limited Time Offer – FREE Subscription to The Hollywood Insider
Click here to read more on The Hollywood Insider's vision, values and mission statement here – Media has the responsibility to better our world – The Hollywood Insider fully focuses on substance and meaningful entertainment, against gossip and scandal, by combining entertainment, education, and philanthropy.
A compelling sci-fi series?
I'm not going to lie, watching 'Night Sky' kind of made me feel like an old person. I'm not really sure why. Even from the opening of the very first episode, I felt like I was watching something my grandparents would watch. Or like I was watching it with my grandparents. Or maybe like I was my grandparents. Perhaps this was the intended, desired effect? The show, again, does follow senior citizens, hobbling through their backyard at all hours of the night to teleport to alien worlds. More than that, however, I think it was that the show felt stylistically safe, maybe bland. I don't know what that says about my perception of my grandparents, perhaps I suffer from the same ignorance towards the elderly that the show depicts, but nothing about 'Night Sky' really felt like it was offering anything new in terms of really anything, tone, style, genre, etc., aside from their commentary on society's sometimes implicit, sometimes very explicit disregard for the aging.
Related article: MUST WATCH – The Hollywood Insider's CEO Pritan Ambroase's Love Letter to Black Lives Matter – VIDEO
Subscribe to The Hollywood Insider's YouTube Channel, by clicking here.
Related article: All Best Actor/Actress Speeches From The Beginning Of Oscars 1929-2019 | Hollywood Insider
The show also holds several similarities to Amazon's other series, 'Outer Range' (which was stylistic and intentional), and even their depiction of teleportation is underwhelmingly unoriginal. I get it, stand on this pad and magically go to another place. Oh, look, it even has a glowing power core thingy. And then there's also this secret global organization with this really dirty-looking hitman guy and they have this weird culty terminology for everything, and they go around killing people that know about these teleport chambers, and it sort of just ends up feeling like something out of a CW show. Again, maybe a second season will prove me wrong, and truly take me out of this world and explore what they've set up in a truly original way, but I'm not sure I'll find myself investing the time to watch another eight or so episodes. On that note, I must say, upon completion of the entire season, I did at least enjoy the watch. There are plenty of other TV series where that has not been the case. 
Cast: J.K. Simmons, Sissy Spacek, Kiah McKirnan, Chai Hansen, Julieta Zylberberg, Rocío Hernández, Adam Bartley, Cass Buggé, Piotr Adamczyk, Beth Lacke, Stephen Louis Grush, Lowrey Brown, Lily Cardone, Tim Griffin, Angus O'Brien, Ian Owens, Sonya Walger
Crew: 
Directors – Philip Martin, Juan José Campanella, Shari Springer Berman, Sara Colangelo, Jessica Lowrey, Victoria Mahoney, Robert Pulcini

Producers – Daniel C. Connolly, Sam Hansen, Philip Martin, Jimmy Miller, Juan José Campanella, Peter Oberth, Sam Hansen, Thomas J. Whelan

Editor – Josh Beal, Sharidan Williams-Sotelo, Joe Giganti

Writers – Holden Miller, Daniel C. Connolly, Ezra Claytan Daniels, Anne-Marie Hess, Allison Moore
By Connor Garvin
Click here to read The Hollywood Insider's CEO Pritan Ambroase's love letter to Cinema, TV and Media. An excerpt from the love letter: The Hollywood Insider's CEO/editor-in-chief Pritan Ambroase affirms, "We have the space and time for all your stories, no matter who/what/where you are. Media/Cinema/TV have a responsibility to better the world and The Hollywood Insider will continue to do so. Talent, diversity and authenticity matter in Cinema/TV, media and storytelling. In fact, I reckon that we should announce "talent-diversity-authenticity-storytelling-Cinema-Oscars-Academy-Awards" as synonyms of each other. We show respect to talent and stories regardless of their skin color, race, gender, sexuality, religion, nationality, etc., thus allowing authenticity into this system just by something as simple as accepting and showing respect to the human species' factual diversity. We become greater just by respecting and appreciating talent in all its shapes, sizes, and forms. Award winners, which includes nominees, must be chosen on the greatness of their talent ALONE.
I am sure I am speaking for a multitude of Cinema lovers all over the world when I speak of the following sentiments that this medium of art has blessed me with. Cinema taught me about our world, at times in English and at times through the beautiful one-inch bar of subtitles. I learned from the stories in the global movies that we are all alike across all borders. Remember that one of the best symbols of many great civilizations and their prosperity has been the art they have left behind. This art can be in the form of paintings, sculptures, architecture, writings, inventions, etc. For our modern society, Cinema happens to be one of them. Cinema is more than just a form of entertainment, it is an integral part of society. I love the world uniting, be it for Cinema, TV. media, art, fashion, sport, etc. Please keep this going full speed."
More Interesting Stories From The Hollywood Insider
– Want GUARANTEED SUCCESS? Remove these ten words from your vocabulary| Transform your life INSTANTLY
– A Tribute to Martin Scorsese: A Complete Analysis of the Life and Career of the Man Who Lives and Breathes Cinema 
– Do you know the hidden messages in 'Call Me By Your Name'? Find out behind the scenes facts in the full commentary and In-depth analysis of the cinematic masterpiece
– A Tribute To The Academy Awards: All Best Actor/Actress Speeches From The Beginning Of Oscars 1929-2019 | From Rami Malek, Leonardo DiCaprio To Denzel Washington, Halle Berry & Beyond | From Olivia Colman, Meryl Streep To Bette Davis & Beyond
– In the 32nd Year Of His Career, Keanu Reeves' Face Continues To Reign After Launching Movies Earning Over $4.3 Billion In Total – "John Wick", "Toy Story 4", "Matrix", And Many More
night sky, night sky, night sky, night sky, night sky, night sky, night sky, night sky, night sky, night sky, night sky, night sky, night sky, night sky, night sky, night sky, night sky, night sky, night sky, night sky, night sky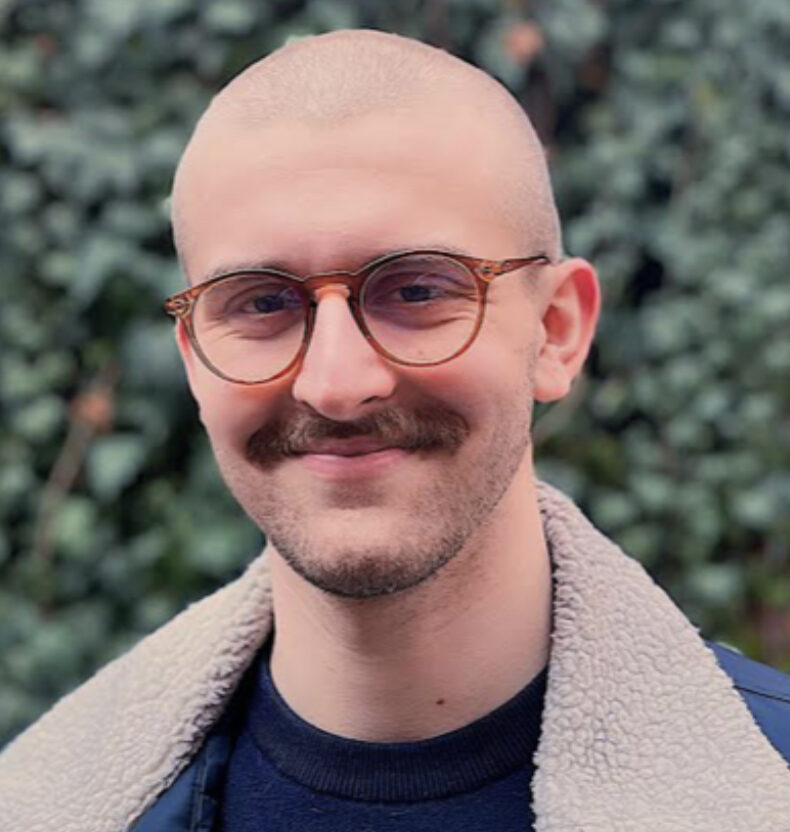 Connor Garvin has been a writer for as long as he can remember. Writing has enabled him to distill the thoughts within his own head, as well as allowed him to have those same thoughts heard. Connor is a screenwriter, and filmmaker more generally, with a focus on television. He also believes that real change only occurs if everyone is heard, and is therefore a proud champion of the arts, and a kindred spirit to The Hollywood Insider and its values.