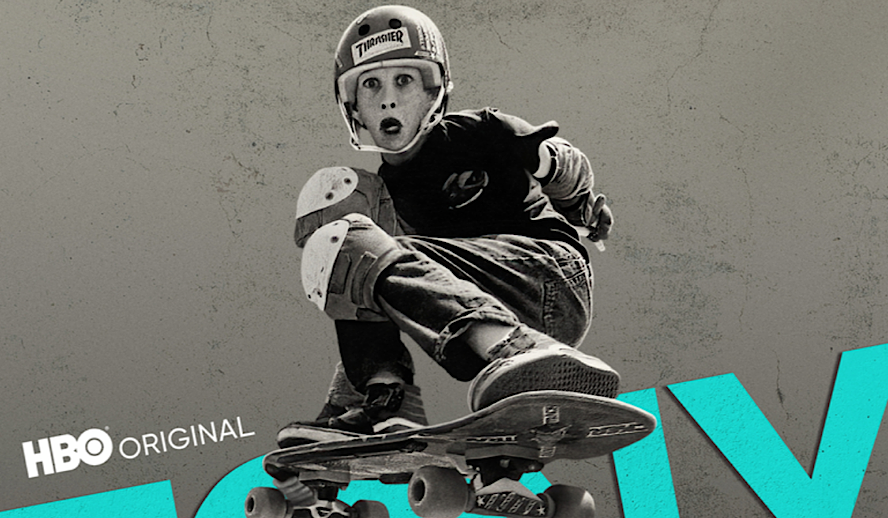 Photo: 'Tony Hawk: Until the Wheels Fall Off'
Tony Hawk – The Life of an Eternally Hungry Athlete
I watch documentaries every now and again (having reviewed several, come to think of it), but I basically never cross paths with one of the more niche subspecies of the genre: the sports doc. I'm not an athletic person, and I'm not particularly invested in the lives of even the best athletes — never mind those who have fallen from grace, be it through drug enhancements or more serious deeds. Yet I find it hard to look away from the stoic majesty of Tony Hawk, who for someone of my generation is arguably more recognizable as a brand — no, an idea — than as a person. When you think of skateboarding, all the pain and effort that goes into it, you think of Tony Hawk, even if you know absolutely nothing about the man.
Related article: OSCAR-NOMINATED – EXCLUSIVE: 'Dune' Full Commentary, Reactions, Making Of – Timothee Chalamet, Zendaya, Oscar Isaac
Related article: OSCAR-NOMINATED – 'House of Gucci' Full Commentary & Behind the Scenes – Lady Gaga, Adam Driver, Jared Leto, Al Pacino
Related article: OSCAR-NOMINATED – 'Belfast' Full Commentary & BTS – Jamie Dornan, Caitriona Balfe, Judi Dench
Related article: OSCAR-NOMINATED – 'West Side Story' Full Commentary – Rita Moreno, Steven Spielberg, Rachel Zegler
Related article: OSCAR-NOMINATED – 'No Time to Die' Full Commentary, Behind the Scenes & Reactions, Daniel Craig, Rami Malek, Bond
'Tony Hawk: Until the Wheels Fall Off' is a new HBO Max movie, directed by Sam Jones, who has been far more prolific as a photographer than as a filmmaker. Indeed, 'Until the Wheels Fall Off' works better in short, almost split-second bursts, than as a whole; it has quite a few memorable moments, but at 129 minutes long, it rambles more than it should. We're subjected to talking heads here, as usual, but not only is Tony Hawk himself a magnetic (almost enigmatic) presence, we get interviews with Hawk's siblings, as well as fellow pro skaters like Mike McGill and Rodney Mullen. I was surprised when, very early on, we're informed that not only is Tony Hawk the baby of his family (his siblings are all several years older than him), but that his parents were quite advanced in age when they had him; Tony's mother is deep into her nineties, and catatonic, when we meet her in the film.
Tony Hawk is only a year younger than my parents, but he still dresses like a twenty-something, with a T-shirt and jeans — the casual attire of a man who would probably look uncanny if forced to wear a suit. Tony is 53 years young, and has only retired doing the 900 (a trick he had perfected) for the time being; the documentary implies that Tony Hawk, who has helped define skateboarding as a professionally viable sport for the past four decades, may have a few more tricks left up his sleeve.
Related article: All Best Actor/Actress Speeches From The Beginning Of Oscars 1929-2019 | Hollywood Insider
Related article: EVOLUTION: Every Henry Cavill Role From 2001 to 2021, All Performances Exceptionally Poignant
Related article: EVOLUTION: Every Chris Evans Role From 1997 to 2020, All Performances Exceptionally Poignant
Related article: 'In the Heights' Full Commentary & Behind the Scenes +  Reactions – Lin Manuel Miranda, John M. Chu
From Amateur Skating to Now: 1982 – 2022
There is little doubt that Tony Hawk is a prodigy; his career as a skateboarder pretty much began just when skateboarding was starting to pick up traction — in the 1970s when Hawk wasn't even in high school yet. Around 1980, Hawk was part of the Bones Brigade, a skating team that also included McGill and Mullen, and it was here that he garnered a reputation as a persistent and ingenious skater, despite his lanky physique being seen as a drawback. When Hawk turned professional in 1982, he was barely in his teens, and he would more or less keep his title as one of the greats up to the present day.
Hawk, along with his contemporaries, grew up and thrived in California, with skateboarding taking on a specific west coast sensibility that would never quite be replicated in New York. Watching this documentary (especially the archival footage from Hawk's childhood) is like using a time machine to experience the sights and sounds of California in the '80s. I do wish we had audio from interviews layered on top of the archival footage for the whole runtime, as I find that to be far more engrossing than the film often cutting away to talking heads; I'm thinking of 'Amy', the 2015 documentary about the late Amy Winehouse, which does this masterfully.
Related article: #metoo Revolution: Powerful Questions That Need Answers
Related article: FACT-CHECKED Series: Timothee Chalamet and 32 Facts about The Young Superstar
Perhaps the most immersive aspect of the documentary is its usage of music, namely a mixture of first-generation hardcore punk and '80s alternative rock that would have probably made the rounds among skaters of the era. I'm very much biased, but I almost audibly gasped when we got needle drops by the likes of New Order, Joy Division, the Buzzcocks, and the Replacements, not to mention an all-but-obligatory Sex Pistols spot. Indeed, an issue I have with the film that only became more pronounced over time is the fact that the soundtrack is far more energetic than how the accompanying footage is being edited. There are certain directors, like Quentin Tarantino and James Gunn, who have a way of synchronizing their choices of music with the pacing of their films, so that sound and visuals are complementing each other, or otherwise invoking a memorable dissonance; the problem with 'Until the Wheels Fall Off' is that its pacing could be considered languid — almost comatose. When I hear "Anarchy in the U.K." by the Sex Pistols, I would expect quick and implicitly joyous cutting to go along with it, but the montage we actually got retained a slow-and-steady composition.
The most affecting part of the film might actually be the opening scene, which is simply a montage of Tony Hawk in the present day trying (and failing) a particular trick — without words, or even music. We see a lot of failed tricks throughout the movie, but this opening montage really captures the inextricable link skateboarding (really any sport, but skateboarding especially) has with failure. The difference between skateboarding and most other sports, however, is that a failed attempt means physical agony, sometimes a serious injury like a concussion; really, the fact that Tony Hawk is still alive is amazing.
Related article: The Hollywood Insider's CEO Pritan Ambroase: "The Importance of Venice Film Festival as the Protector of Cinema"
Related article: The Masters of Cinema Archives: The Hollywood Insider Pays Tribute to 'La Vie En Rose', Exclusive Interview with Director Olivier Dahan
Related article: – Want GUARANTEED SUCCESS? Remove these ten words from your vocabulary| Transform your life INSTANTLY
Related article: MUST WATCH – The Hollywood Insider's CEO Pritan Ambroase's Love Letter to Black Lives Matter – VIDEO
Subscribe to The Hollywood Insider's YouTube Channel, by clicking here.
A Decent Documentary That Could've Been Great
A good deal of love was put into 'Tony Hawk: Until the Wheels Fall Off', which mostly shows in its treatment of the man himself. Can we even blame the filmmakers for indulging in some excessive sentimentality in the documentary's final stretch? I will, personally, but I can see why the hammered-in lines about aging and the perils of skating for decades were left in the movie: Tony Hawk is a living legend, but he won't be around forever. As both an athlete and a stuntman, Hawk's prowess is undeniable, and his fearlessness and persistence can inspire anyone — even if we plan to never pick up a skateboard in our lives.
The documentary treats its subject with such reverence, actually, that its attempt at a warts-and-all treatment reads as almost disingenuous. Hawk went through a few failed marriages, at least partly due to putting his career over his personal connections, but while the movie gives its time to plenty of other things, it can hardly be bothered to examine Hawk's errors in his personal life. I'm not sure whether to fault the filmmakers or Tony Hawk for what seem like gaps in the narrative since Hawk himself seems uncomfortable with or unable to express himself in interviews.
Related article: Why Queen Elizabeth II Is One Of The Greatest Monarchs | Her Majesty Queen Elizabeth II of United Queendom of Great Britain & Northern Ireland (Video Insight)
Limited Time Offer – FREE Subscription to The Hollywood Insider
Click here to read more on The Hollywood Insider's vision, values and mission statement here – Media has the responsibility to better our world – The Hollywood Insider fully focuses on substance and meaningful entertainment, against gossip and scandal, by combining entertainment, education, and philanthropy.
When all is said and done, though, this is the most definitive look into the life of one of the greatest living athletes we've gotten so far, and we're likely going to be stuck with it for quite some time. I do, however, feel that as far as 2022 releases featuring Tony Hawk are concerned, 'Jackass Forever' is easily the more poignant venture with regards to middle-aged men continuing to do what they love in the face of aging. Hopefully, we will continue to live in the grace of Tony Hawk's presence for another two or three decades, and maybe when he is a contented silver-haired man, we can look back on his achievements with more clarity.
'Tony Hawk: Until the Wheels Fall Off' is available to stream on HBO Max.
CAST: Tony Hawk, Rodney Mullen, Mike McGill
CREW: Director: Sam Jones, Producers: Sam Jones, Mark Duplass, Jay Duplass, Mel Eslyn, Editor: Greg Finton
By Brian Collins
Click here to read The Hollywood Insider's CEO Pritan Ambroase's love letter to Cinema, TV and Media. An excerpt from the love letter: The Hollywood Insider's CEO/editor-in-chief Pritan Ambroase affirms, "We have the space and time for all your stories, no matter who/what/where you are. Media/Cinema/TV have a responsibility to better the world and The Hollywood Insider will continue to do so. Talent, diversity and authenticity matter in Cinema/TV, media and storytelling. In fact, I reckon that we should announce "talent-diversity-authenticity-storytelling-Cinema-Oscars-Academy-Awards" as synonyms of each other. We show respect to talent and stories regardless of their skin color, race, gender, sexuality, religion, nationality, etc., thus allowing authenticity into this system just by something as simple as accepting and showing respect to the human species' factual diversity. We become greater just by respecting and appreciating talent in all its shapes, sizes, and forms. Award winners, which includes nominees, must be chosen on the greatness of their talent ALONE.
I am sure I am speaking for a multitude of Cinema lovers all over the world when I speak of the following sentiments that this medium of art has blessed me with. Cinema taught me about our world, at times in English and at times through the beautiful one-inch bar of subtitles. I learned from the stories in the global movies that we are all alike across all borders. Remember that one of the best symbols of many great civilizations and their prosperity has been the art they have left behind. This art can be in the form of paintings, sculptures, architecture, writings, inventions, etc. For our modern society, Cinema happens to be one of them. Cinema is more than just a form of entertainment, it is an integral part of society. I love the world uniting, be it for Cinema, TV. media, art, fashion, sport, etc. Please keep this going full speed."
More Interesting Stories From The Hollywood Insider
– Want GUARANTEED SUCCESS? Remove these ten words from your vocabulary| Transform your life INSTANTLY
– A Tribute to Martin Scorsese: A Complete Analysis of the Life and Career of the Man Who Lives and Breathes Cinema 
– Do you know the hidden messages in 'Call Me By Your Name'? Find out behind the scenes facts in the full commentary and In-depth analysis of the cinematic masterpiece
– A Tribute To The Academy Awards: All Best Actor/Actress Speeches From The Beginning Of Oscars 1929-2019 | From Rami Malek, Leonardo DiCaprio To Denzel Washington, Halle Berry & Beyond | From Olivia Colman, Meryl Streep To Bette Davis & Beyond
– In the 32nd Year Of His Career, Keanu Reeves' Face Continues To Reign After Launching Movies Earning Over $4.3 Billion In Total – "John Wick", "Toy Story 4", "Matrix", And Many More
tony hawk, tony hawk, tony hawk, tony hawk, tony hawk, tony hawk, tony hawk, tony hawk, tony hawk, tony hawk, tony hawk, tony hawk, tony hawk, tony hawk, tony hawk, tony hawk, tony hawk, tony hawk, tony hawk, tony hawk, tony hawk, tony hawk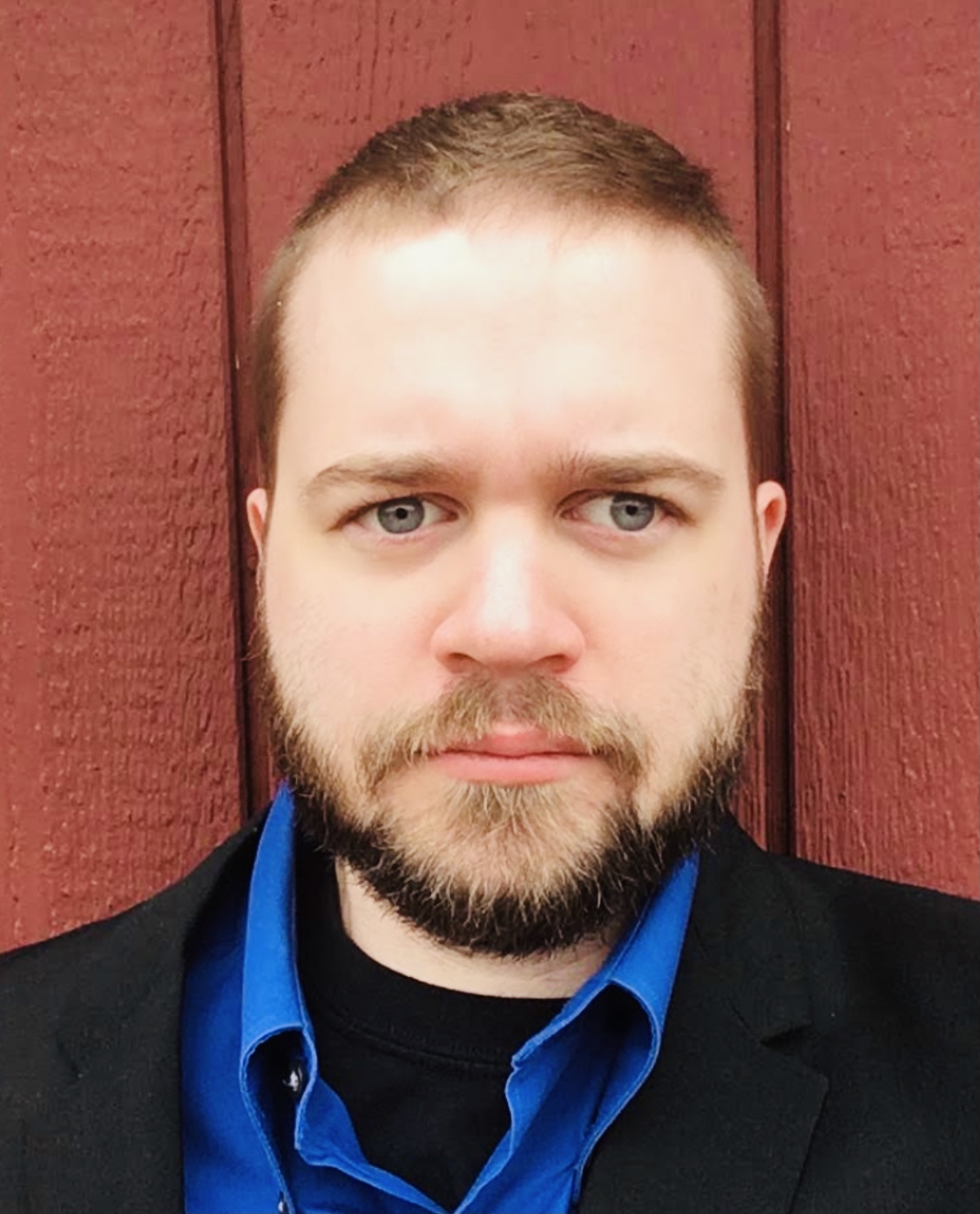 Brian Collins is a cinephile, an avid reader, and a writer at
The Hollywood Insider
.
Brian is a firm believer that great Cinema can come from any genre and from any country. While he has a fine time with dramas that garner attention come awards season, Brian likes to analyze and celebrate genre filmmaking, such as science fiction, fantasy, horror, westerns, etc. With
The Hollywood Insider
as support, Brian hopes to bring light to genre films, both American and abroad. He is also a contributor to the blog series
Young People Read Old SFF
.