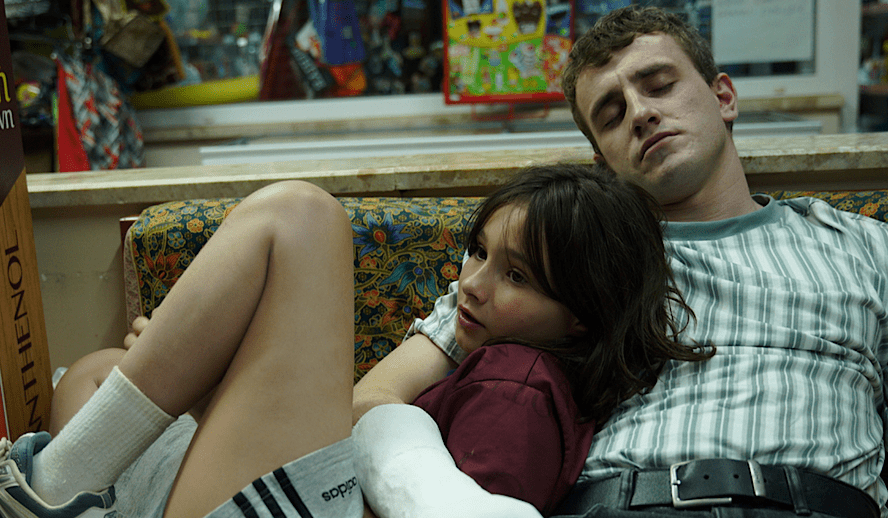 Photo: 'Aftersun'
A24's Release 'Aftersun'
Whatever you are currently doing, put it down and head to the theaters now. 'Aftersun' is an incredible film that just got done with a successful festival run while premiering at Cannes. It was distributed by A24 and Mubi. This father-daughter drama is a fable told about memories and how they can be precious but painful. The realistic nature of each frame gives the viewer a seat in the lives of the main characters. This non-autobiographical story represents memory and its lasting hold on our lives and thoughts for all time. 
Things to do: 
Click here to read more on

The Hollywood Insider's

vision, values and mission statement here – Media has the responsibility to better our world –

The Hollywood Insider

fully focuses on substance and meaningful entertainment, against gossip and scandal, by combining entertainment, education, and philanthropy.
There are a few producers on this project that have made other incredibly moving films with substance and meaning. Adele Romanski has produced several substantial films, two of them being 'Moonlight' and 'Never Rarely Sometimes Always.'  Mark Ceryak was also part of the latter of those two and 'If Beale Street Could Talk.' Barry Jenkins was part of all three of those titles and helped write/direct the film 'Moonlight.' Adele and Barry are great friends and production partners for their films. This industry is like anything else, the relationships one creates can blend into many other products.  They have found success together grafting stories that need to be told. They champion plots and filmmakers that can convey heavy emotional context.  
Related video: Full Commentary – Cast & Crew Spills Secrets on Making of 'Elvis' | In-Depth Scoop | Austin Butler
Related video: Full Rendezvous At the Premiere of 'Elvis' with Reactions from Stars | Austin Butler, Baz Luhrmann
Related video: Come Behind The Scenes of 'Elvis' | Austin Butler, Tom Hanks and Baz Luhrmann
Bringing Us In
Calum (Paul Mescal) and his daughter Sophie (Frankie Corio & Celia Rowlson Hall) go on a vacation to a special inclusive resort in Turkey. They begin with a bus ride to the resort together and we instantly get the intentions of the director. Charlotte brings us into the style of the film immediately, declaring this with her shot choices and the way the two interact from the beginning. They have a very special relationship based on unconditional love, as any father-to-child relationship should be.  
Sophie and her father spend time doing all sorts of activities, giving some small space to each other as needed. They go on boats, snorkel, eat lavish dinners, and sing karaoke. Calum has his DV camcorder (which they actually used) to capture the special moments they share together. Their relationship is all too real, convincing me the actors were really related. Frankie Corio happened to be a golden pick for the film, being chosen after almost eight hundred other candidates auditioned. She was such an asset for this film due to her ability to maintain such a real approach to her acting, no doubt her skills combined with Charlotte's directing created this magic.
Related article: MUST WATCH – The Hollywood Insider's CEO Pritan Ambroase's Love Letter to Black Lives Matter – VIDEO
Related article: Why Queen Elizabeth II Is One Of The Greatest Monarchs | Her Majesty Queen Elizabeth II of United Queendom of Great Britain & Northern Ireland (Video Insight)
Related article: All Best Actor/Actress Speeches From The Beginning Of Oscars 1929-2019 | Hollywood Insider
As their week goes on, we learn more and more about Sophie's intentions and the shadow of Calum's pain. They show very small signs of disappointment in each other, knowing they have their whole lives ahead of them. Calum speaks to Sophie in ways that any father should. He only wants the best for his daughter and even gives her the best advice, saying, "You can be anyone you want to be, you still have the time." This points at his dark intentions but also his want for his daughter to have a life full of her own happiness. His has seemed to evade him. 
Point of View Through Personal Experience
This film is all about living within the moment with the character, and sometimes as the character. The director gives us ethereal editing, cutting quickly at times to represent how memories live inside of us. The fragmented feelings of our past sometimes come to haunt our present. The editing style matches this vision, bringing so much more of the film to life with these visuals. We get to experience some of the moments as they did, having our senses pushed around by incredibly artistic framing.  
Related video: EVOLUTION: Every Tom Cruise Role From 1981 to 2021, All Performances Exceptionally Poignant
Related article: A Tribute to Johnny Depp: The Actor and Musician Who Defined Range
Related video: EVOLUTION: Every Johnny Depp Role From 1984 to 2020, All Performances Exceptionally Poignant
Related article: A Tribute to the Hero & President Volodymyr Zelenskyy: Comedian/Actor, Ukraine's President and Heroic Leader
One moment of the film struck a chord in my own heart, bringing me back to the moment I was scuba diving in a quarry. I went close to the bottom and fanned the dust to create a whirl of fog in the water. I was brought back to my own personal experience by watching the two bathe themselves in mud. The director and cinematographer (Gregory Oke) chose to use frames blended with water and grays to create a smokey feel, putting us in the exact mind frame of each character as they cover themselves in soot. This must have been a challenge considering they shot on 35mm film and not in digital. Sometimes our memories seem like smoke and mirrors within ourselves. I got to experience what they were even more through these wonderfully creative frames.
The sound design by Jovan Ajder also plays a huge role in the experience of this film. When there is no dialogue the sounds help us sit amongst the characters as one of them, not as a fly on the wall.  There are moments when one will feel hypnotized by the sound and framing. Together some scenes seem to bring us directly into the headspace of both Calum and Sophie. We get to experience the film with them, as them. 
Related article: EVOLUTION: Every Henry Cavill Role From 2001 to 2021, All Performances Exceptionally Poignant
Related article: EVOLUTION: Every Chris Evans Role From 1997 to 2020, All Performances Exceptionally Poignant
Related article: #metoo Revolution: Powerful Questions That Need Answers
Related article: FACT-CHECKED Series: Timothee Chalamet and 32 Facts about The Young Superstar
Who Needs An Ensemble?
For most of the film, we align with these two, no one else even seems important. In fact, most of the other characters are just there to help drive the story for our two main characters. Sophie gets to experience a little life without her father or mother around. As she does this she gets to venture out with other kids, who have already ascended past their adolescence. She is starting to have feelings for others, usually giving us the perspective of Sophie indulging in the female form much more.  The camera subtlety gives us Sophie's point of view as she examines the woman more, foreshadowing one of the last scenes where Sophie wakes up with her partner. 
The father gets his time too, showing his addictions and a possible reason for the loss this film also represents. He has a selfish way about him, being himself sometimes with no regard for his little girl. Even though he loves her, he has his own issues that seem to wander back to him every once and a while like a lost puppy. These things disrupt some of the trip, but not in a bad way. In a way that helps create a stronger bond between Sophie and himself.
This film has no lack of substance and emotion. Every frame was carefully decided for their audience. We get swallowed in the minds and memories of the DV camcorder and the life these two got to share for such a short time. The thought of Sophie's own birthday sparks more memories of her father, tempting her to go back into the recorder and watch him again. This film is a great example of how even grandfather time cannot break some bonds. They are ingrained in us as much as the small particles of dirt within the muddy hole they bathed in.  
Related article: The Hollywood Insider's CEO Pritan Ambroase: "The Importance of Venice Film Festival as the Protector of Cinema"
Related article: The Masters of Cinema Archives: The Hollywood Insider Pays Tribute to 'La Vie En Rose', Exclusive Interview with Director Olivier Dahan
Related article: – Want GUARANTEED SUCCESS? Remove these ten words from your vocabulary| Transform your life INSTANTLY
True Life In Cinema
This film should be witnessed by all fans of Cinema. It deserves all the accolades the industry can give to a drama of this nature. Realism in film is making a strong comeback, and this piece of art is as close to real as we may find these days in scripted content. Life is made up of special moments. These moments are stretched within our minds as we only perceive them. The importance of Calum's camcorder to Sophie is beyond sentimental, reaching into the blurred territory that is her brain's recollection. Her dreams are even a strobed or shattered reality where she can meet her partying father. Even if that is the only space he can now visit.    
We can go through life making great memories. As we go along on our journey, we have moments of extreme importance. We may remember these moments, but as time fades how well do we really hang on to the truth in each of them? These memories can have long-lasting effects, causing dreams like Sophies to interject into our lives in ways we never knew possible. These foggy moments can be surrounded by clarity, just as the frames in this film explore.  
Memories Shape Us, This Film Can Too
'Aftersun' is a gem given to us by powerful filmmakers and written from a place of pure love and honesty. Our past shapes our identity and who we will become. Sophie is narrative proof of this, being whoever she wanted too in her later years but confined by her past self. Once and a while we are all controlled by the figments of our past, and just as in the film's frames, they can come back in pixelated or distorted forms. 
Check out 'Aftersun' in theaters now. It opened on 10/21/2022 and is highly rated and recommended by critics and yours truly.  Watching something this real is going to cause proper emotional reactions, so be ready. Most of us desire real relationships in our time here. Slices of life that we get to take part in add meaning to the moments we experience. 'Aftersun' is a testament to our memories and what it means to lose, love unconditionally, and continue forward. We can all strive to be a little more empathetic and loving these days, this film can help you see that. Charlotte created a piece of high art here, even Pauline Kael herself would say so. I am looking forward to more work from this team and the director Charlotte Wells. 
Writer/Director – Charlotte Wells
Producers – Barry Jenkins, Adele Romanski, Mark Ceryak
Cast – Frankie Corio, Celia Rowlson Hall, Paul Mescal
Cinematography – Gregory Oke | Sound Design Supervisor – Jovan Ajder
By Nathan Paul Pasquale
Click here to read The Hollywood Insider's CEO Pritan Ambroase's love letter to Cinema, TV and Media. An excerpt from the love letter: The Hollywood Insider's CEO/editor-in-chief Pritan Ambroase affirms, "We have the space and time for all your stories, no matter who/what/where you are. Media/Cinema/TV have a responsibility to better the world and The Hollywood Insider will continue to do so. Talent, diversity and authenticity matter in Cinema/TV, media and storytelling. In fact, I reckon that we should announce "talent-diversity-authenticity-storytelling-Cinema-Oscars-Academy-Awards" as synonyms of each other. We show respect to talent and stories regardless of their skin color, race, gender, sexuality, religion, nationality, etc., thus allowing authenticity into this system just by something as simple as accepting and showing respect to the human species' factual diversity. We become greater just by respecting and appreciating talent in all its shapes, sizes, and forms. Award winners, which includes nominees, must be chosen on the greatness of their talent ALONE.
I am sure I am speaking for a multitude of Cinema lovers all over the world when I speak of the following sentiments that this medium of art has blessed me with. Cinema taught me about our world, at times in English and at times through the beautiful one-inch bar of subtitles. I learned from the stories in the global movies that we are all alike across all borders. Remember that one of the best symbols of many great civilizations and their prosperity has been the art they have left behind. This art can be in the form of paintings, sculptures, architecture, writings, inventions, etc. For our modern society, Cinema happens to be one of them. Cinema is more than just a form of entertainment, it is an integral part of society. I love the world uniting, be it for Cinema, TV, media, art, fashion, sport, etc. Please keep this going full speed."
More Interesting Stories From The Hollywood Insider
– Want GUARANTEED SUCCESS? Remove these ten words from your vocabulary| Transform your life INSTANTLY
– A Tribute to Martin Scorsese: A Complete Analysis of the Life and Career of the Man Who Lives and Breathes Cinema 
– Do you know the hidden messages in 'Call Me By Your Name'? Find out behind the scenes facts in the full commentary and In-depth analysis of the cinematic masterpiece
– A Tribute To The Academy Awards: All Best Actor/Actress Speeches From The Beginning Of Oscars 1929-2019 | From Rami Malek, Leonardo DiCaprio To Denzel Washington, Halle Berry & Beyond | From Olivia Colman, Meryl Streep To Bette Davis & Beyond
– In the 32nd Year Of His Career, Keanu Reeves' Face Continues To Reign After Launching Movies Earning Over $4.3 Billion In Total – "John Wick", "Toy Story 4", "Matrix", And Many More
aftersun, aftersun, aftersun, aftersun, aftersun, aftersun, aftersun, aftersun, aftersun, aftersun, aftersun, aftersun, aftersun, aftersun, aftersun, aftersun, aftersun, aftersun, aftersun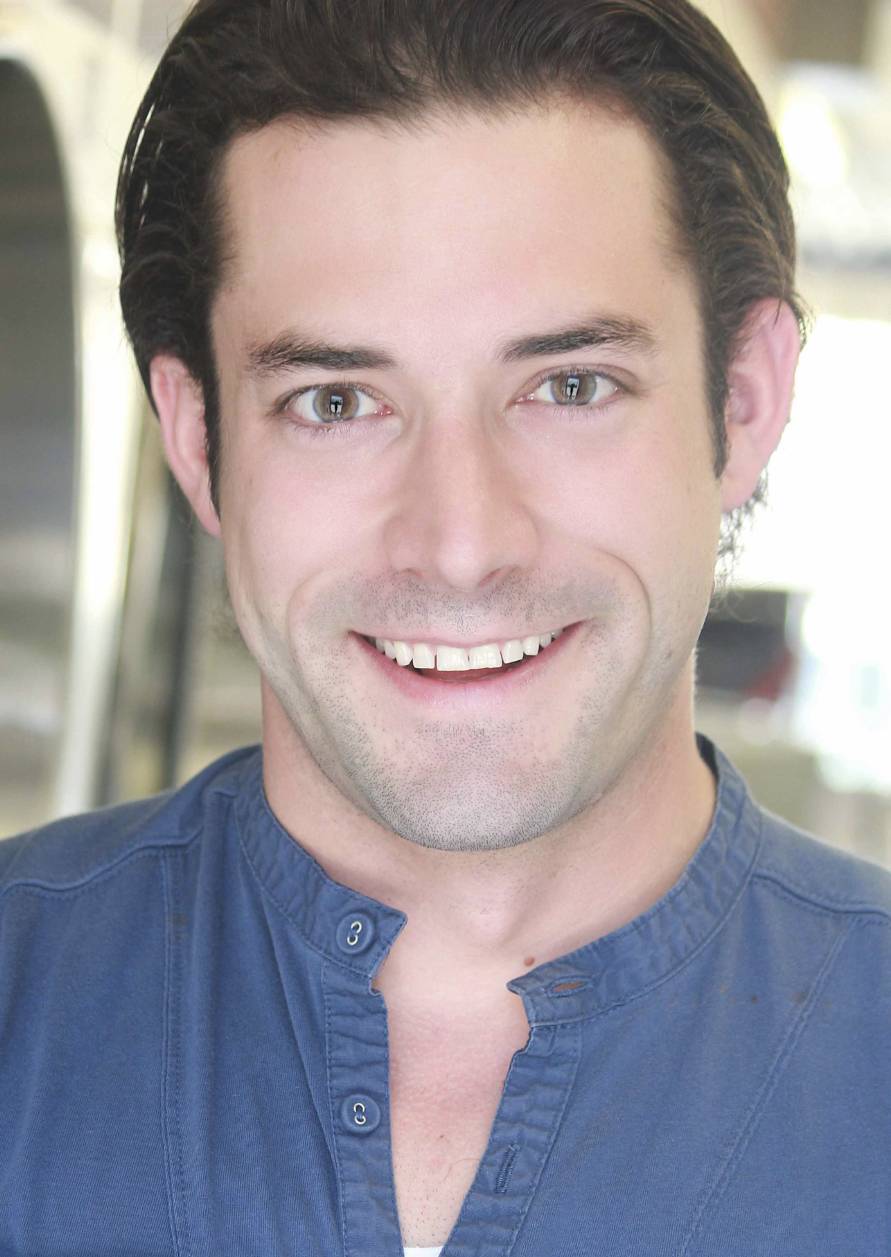 Nathan
is a passionate filmmaker that graduated from Columbia College with his Bachelor of Fine Arts degree. He is an enigmatic storyteller and development catalyst for making content that matters. He sent out to help make this world a better place through the avenue of film and television. His path aligns with all those that are trying to make content that contains substance for our human race. This aligns with
The Hollywood Insider
and its mission statement to stay away from gossip and write about the things that matter. He will always create Cinema and television that might be able to cause people to change and heal the world one snap of the slate at a time.