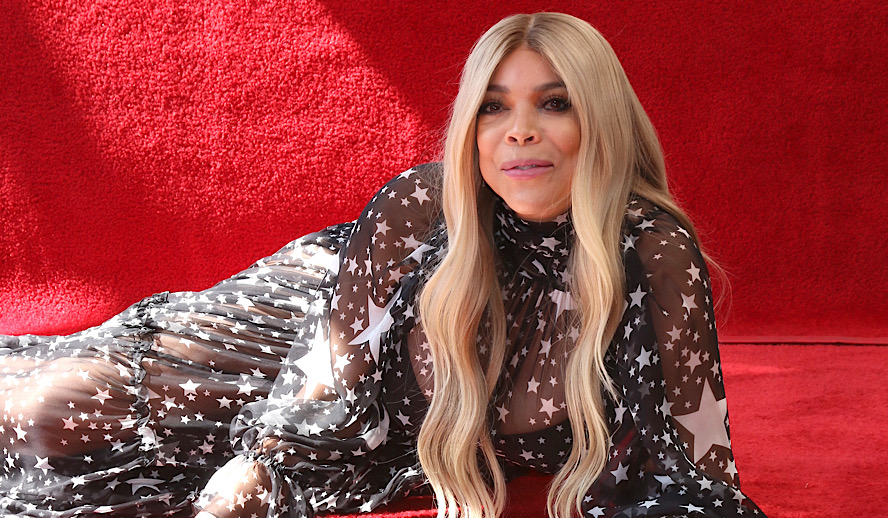 Video Version of this Article
Photo: Wendy Williams
You might know Wendy Williams as the fainting statue of liberty, the one who dabs her tears with a q tip, from the Tik Tok sound "She's got a point, she's an icon, she's a legend, and she is the moment", or as the pursed lips woman who greets her crowd with, "How you doin'?" (pronounced "how you doowen?")
Wendy Joan Williams has made a name for herself in the radio and daytime talk show scene, spending most of her adult life working in the world of entertainment. But now, she's closing the most popular chapter of her life. Earlier this year, a Williams spokesperson announced that her nationally syndicated talk show, 'The Wendy Williams Show', aka 'Wendy', will be coming to a close.
When I heard the news, it felt strange: Why would a woman who has dedicated her life to entertainment be closing out this Act of her life? And what could her legacy have in store for us next?
Related article: OSCAR-NOMINATED – EXCLUSIVE: 'Dune' Full Commentary, Reactions, Making Of – Timothee Chalamet, Zendaya, Oscar Isaac
Related article: OSCAR-NOMINATED – 'House of Gucci' Full Commentary & Behind the Scenes – Lady Gaga, Adam Driver, Jared Leto, Al Pacino
Related article: OSCAR-NOMINATED – 'Belfast' Full Commentary & BTS – Jamie Dornan, Caitriona Balfe, Judi Dench
What is 'The Wendy Williams Show' and Why is it Ending?
In 2008, shock jockette Wendy Williams took her 4-hour syndicated radio show to daytime TV, courtesy of Debmar-Mercury and Fox television. She was given a six-week test run that would be broadcast to a few select cities. By the time her six weeks was up, she'd passed the talk show test and became nationally recognized. In 2010, BET International aired her show in 54 countries.
The talk show always starts with Williams discussing her "Hot Topic" (The program really starts with her receiving applause and saying her famous greeting "How you doin'?"), where she recaps and shares her opinion on Celebrity gossip. Aside from Williams herself, the real strength of the show is its dedication to making the audience members feel like a part of the production: She offers people advice in her "Ask Wendy" segment, compares audience members to famous people in "Celebrity Lookalike", and lets them participate in discussing the topics of the day in "Hot Topics Sound-Off". Williams even refers to the crowd as her "co-hosts".
'Wendy' has bounced around the daytime Neilson ratings, but has stayed in the top ten most-watched talk shows, along with 'The Ellen DeGeneres Show', 'Dr. Phil', and 'Live with Kelly and Ryan'. And, according to thewendyshow.com, the show attracts about 1.8 million viewers per episode.
Related article: EVOLUTION: Every Henry Cavill Role From 2001 to 2021, All Performances Exceptionally Poignant
Related article: EVOLUTION: Every Chris Evans Role From 1997 to 2020, All Performances Exceptionally Poignant
At the beginning of season 14 of Wendy's show, it was announced that Williams would be taking a leave of absence due to health issues. Even after she beat her Covid case, she has been "under a doctor's care" and did not return to host. "I'm a woman of a certain age, and I know enough to listen to my doctors and will return to my purple chair as soon as we all agree I'm ready," she shared on Instagram. And because of these outstanding health issues, guest hosts are being featured on the most recent season, including Bevy Smith, Michael Rapaport, Carson Kressley, and Vivica A. Fox.
But it was announced earlier this year that the show would end because of the aforementioned health problems. "Williams' prolonged health-related absence and be replaced this fall with a show hosted by Sherri Shepherd." NPR shared. Until Shepard replaces Williams' timeslot, guest hosts will continue to take over. The show's ratings rose during her absence, but her loyal followers still wish her well and eagerly await her return to primetime tv.
Controversies are Common
Like any television program, there are expected to be controversies. Wendy's show, however, has been particularly known for its host's unpopular opinions and flippant remarks.
Related article: #metoo Revolution: Powerful Questions That Need Answers
Related article: FACT-CHECKED Series: Timothee Chalamet and 32 Facts about The Young Superstar
Williams gained popularity as a shock jockette, whose sole job is to entertain listeners with melodramatic, over-exaggerated, and provocative humor that "may offend some portion of the listening audience". It is a job similar to that of the "blue comedian", pushing boundaries with taboo topics and crass dialogue. Despite many people disliking this genre of entertainment, Williams had a large enough audience that followed her from radio to television and kept her career in demand.
And on the daytime air, we got more of the irreverence people had heard before: Declaring death to the Spears family after how they treated Britney, saying Beyoncé "talks like she has a fifth-grade education", mocking people's physical appearances, and voicing controversial opinions about trans people and what makes a "real woman". For most of her scandals, Williams has made public apologies, and some of her comments have been edited out of reruns, but that hasn't stopped her statements from spreading across social media.
So, if there's all this drama surrounding her and a lack of self-editing, why do so many people still support her?
Related article: MUST WATCH – The Hollywood Insider's CEO Pritan Ambroase's Love Letter to Black Lives Matter – VIDEO
Subscribe to The Hollywood Insider's YouTube Channel, by clicking here.
Why People Love Wendy
Wendy Williams is irreverent, outrageous, and "extra", all qualities that have made her a very polarizing figure in pop culture. It's no surprise to me that Williams has maintained her popularity and a loyal fanbase. She says what's on her mind without a filter, which is a characteristic that some find admirable.
Sherri Shepherd – former co-host of 'The View' and replacement for the Williams' time slot – was quoted saying she admires Wendy's "fearlessness": "She made her own path," Shepherd told Cohen, "What Wendy does, nobody can recreate –  none of the guest hosts. That is specific, Wendy created that… The 'spill the tea,' and she'd sit there and be like, 'You know what I'm talkin' about.'" In a Vibe article, writers praise Williams for her ability to say what she's thinking, keeping it real, being a "wiggy" (having wigs for every occasion), and for her philanthropic work as the "first talk show host to donate to the National Museum of American History in Washington, D.C."
There are always things to love about the unfiltered entertainer. John Waters' entire career was built on marrying shocking and uncomfortable imagery with queer culture, and the man has become a cult classic. George Carlin and Bill Burr are comedians who made careers off of blue humor, insults, and taboo topics – everything that cannot be talked about, these men have said.
Related article: Why Queen Elizabeth II Is One Of The Greatest Monarchs | Her Majesty Queen Elizabeth II of United Queendom of Great Britain & Northern Ireland (Video Insight)
Limited Time Offer – FREE Subscription to The Hollywood Insider
Click here to read more on The Hollywood Insider's vision, values and mission statement here – Media has the responsibility to better our world – The Hollywood Insider fully focuses on substance and meaningful entertainment, against gossip and scandal, by combining entertainment, education, and philanthropy.
A shock jock, or a blue comedian, is not inherently a bad person. That's not the case. The choice to build a career on "just being yourself" and creating outrage, is not a choice some deem respectable. But the career opportunity for this would not exist without our demand for such entertainment.
Sherri Shepherd's 'Sherri' and What We Can Expect
Sherri Shepherd was one of the guest hosts during Williams' hiatus, a position she got highly praised for. This led to Shepherd landing her own talk show, 'Sherri', which will takeover Williams' timeslot in the fall. 'Sherri' will have a lot of the same support as the 'Wendy' show, as it will be "distributed by Lionsgate's Debmar-Mercury," explained writer Rick Porter, "'Wendy Williams' showrunner David Perler will have the same position on Sherri, executive producing alongside Shepherd and her producing partner Jawn Murray." So, good news: The same people who lifted Williams will be lifting and supporting Shepherd.
Shepherd is no stranger to the world of hosting and entertaining: From 2007 to 2017 she was a co-host on 'The View', hosted 'The Newlywed Game', and was a member of the Los Angeles 'Dish Nation' team. She has also acted in television shows and movies, including 'Precious', 'Less Than Perfect', '30 Rock', 'Beauty Shop', and 'Think Like a Man'. 
Shepherd taking on Williams' namesake has been received well by viewers, which is no surprise considering their similarities: Williams and Shepherd are both hosts who have come under fire for some of their comments. During her time on 'The View', Shepherd claimed to "not believe in evolution", believe nothing existed before the Christians (to which Joy Behar said "The Jews" came first), and has openly said that due to her faith (at the time she was a Jehovah's Witness) she has "never voted for anything" in her life.
Related article: The Hollywood Insider's CEO Pritan Ambroase: "The Importance of Venice Film Festival as the Protector of Cinema"
Related article: The Masters of Cinema Archives: The Hollywood Insider Pays Tribute to 'La Vie En Rose', Exclusive Interview with Director Olivier Dahan
Related article: – Want GUARANTEED SUCCESS? Remove these ten words from your vocabulary| Transform your life INSTANTLY
But the two of them are also Black women who have come up in a world of White male-dominated talk shows and made a name for themselves as multimedium entertainers. They speak freely and represent outspoken entertainers who can find substance out of anything. 
Debmar-Mercury Co-Presidents Ira Bernstein and Mort Marcus released a statement sharing their excitement about Shepherd's new conquest:
Sherri is a natural… Like our viewers, we have been impressed by the unique comedic twist Sherri puts on our daily lives "Hot Topics" segment, her creativity, and interactions with our guests. Her love for the content and daytime fans is obvious, and we are excited to partner with her to create another long-term talk franchise.
'Sherri' will begin Fall of 2022.
What's Next for Wendy?
In the midst of all of this news, I've been wondering how Wendy herself must feel about this. I mean, this is her namesake and her baby of 13 years. 
Williams' representative Howard Bragman shared that "[Williams], more than anyone, understands the reality of syndicated television — you can't go to the marketplace and sell a show that's the 'Maybe Wendy Show…" It's true, Williams has always struggled with her health, but it's something she's been open about and has always bounced back from. She has battled a cocaine addiction, vertigo, lymphedema, and Graves' disease, a condition that causes hyperthyroidism (which is why her eyes sometimes look bigger than the average person's). Despite all of these ailments, Williams always showed up to host her show and entertain her beloved fans. 
Related article: All Best Actor/Actress Speeches From The Beginning Of Oscars 1929-2019 | Hollywood Insider
Related article: 'In the Heights' Full Commentary & Behind the Scenes +  Reactions – Lin Manuel Miranda, John M. Chu
But now, it seems her most recent battle is strong enough to keep her out of her purple chair and out of the spotlight. Bragman, however, has reassured her audience with information about Williams' potential return to television, "She understands why this decision was made from a business point of view, and she has been assured by Debmar-Mercury that should her health get to a point where she can host again and should her desire be that she hosts again that she would be back on TV at that time."
Please Be Kind to Wendy Williams
When I'm getting my hair braided down in Trenton, the tall woman twisting her fingers through my hair and I don't always find things to talk about. Instead, we watch 'The Kelly Clarkson Show', 'The View', 'Wendy', 'The Talk', or whatever talk show comes up when surfing. As we watch the mindless commentary on Celebrity drama, we find ourselves giving commentary of our own, our opinionated voices taking over that of the esteemed hosts. Pretty soon, our grievances about the show and the gossip turn into two-hour conversations that wouldn't have started without the daytime television in front of us.
I can't say I am a fan of 'The Wendy Williams Show', or any shows founded on gossip. But as I discovered in one of my previous articles, gossip is a healthy part of human culture. It starts up a conversation, creates bonds, and is a perfectly reasonable way to pass the time when you're braiding hair for eight hours.
Related article: OSCAR-NOMINATED – 'West Side Story' Full Commentary – Rita Moreno, Steven Spielberg, Rachel Zegler
Related article: OSCAR-NOMINATED – 'No Time to Die' Full Commentary, Behind the Scenes & Reactions, Daniel Craig, Rami Malek, Bond
I don't agree with a lot of Williams' or Shepherd's comments. However, I do recognize that they are both participating in their right to speak freely and openly without giving a call to violence. In a time where flippant comments can lead to persecution, it is, in its own way, refreshing to see people on television who don't censor what comes out of their mouths, no matter how offensive I may find it. I'm not sure how I feel about where the line should be drawn on what can be said. But I do know that causing upset has its place in the world of entertainment.
Please remember at the end of the day that these two women are people. Please do not wish them any ill will as they both enter these new chapters of their lives. I wish Williams a smooth recovery and I wish Shepherd good luck on her new venture.
'Wendy Williams Show' is on every weekday at 10 AM on FOX.
Cast & Crew:
Created by: Wendy Williams
Produced by: Wendy Williams, David Perler, Rob Dauber, Joelle Dawson-Calia
By Z Murphy
Click here to read The Hollywood Insider's CEO Pritan Ambroase's love letter to Cinema, TV and Media. An excerpt from the love letter: The Hollywood Insider's CEO/editor-in-chief Pritan Ambroase affirms, "We have the space and time for all your stories, no matter who/what/where you are. Media/Cinema/TV have a responsibility to better the world and The Hollywood Insider will continue to do so. Talent, diversity and authenticity matter in Cinema/TV, media and storytelling. In fact, I reckon that we should announce "talent-diversity-authenticity-storytelling-Cinema-Oscars-Academy-Awards" as synonyms of each other. We show respect to talent and stories regardless of their skin color, race, gender, sexuality, religion, nationality, etc., thus allowing authenticity into this system just by something as simple as accepting and showing respect to the human species' factual diversity. We become greater just by respecting and appreciating talent in all its shapes, sizes, and forms. Award winners, which includes nominees, must be chosen on the greatness of their talent ALONE.
I am sure I am speaking for a multitude of Cinema lovers all over the world when I speak of the following sentiments that this medium of art has blessed me with. Cinema taught me about our world, at times in English and at times through the beautiful one-inch bar of subtitles. I learned from the stories in the global movies that we are all alike across all borders. Remember that one of the best symbols of many great civilizations and their prosperity has been the art they have left behind. This art can be in the form of paintings, sculptures, architecture, writings, inventions, etc. For our modern society, Cinema happens to be one of them. Cinema is more than just a form of entertainment, it is an integral part of society. I love the world uniting, be it for Cinema, TV. media, art, fashion, sport, etc. Please keep this going full speed."
More Interesting Stories From The Hollywood Insider
– Want GUARANTEED SUCCESS? Remove these ten words from your vocabulary| Transform your life INSTANTLY
– A Tribute to Martin Scorsese: A Complete Analysis of the Life and Career of the Man Who Lives and Breathes Cinema 
– Do you know the hidden messages in 'Call Me By Your Name'? Find out behind the scenes facts in the full commentary and In-depth analysis of the cinematic masterpiece
– A Tribute To The Academy Awards: All Best Actor/Actress Speeches From The Beginning Of Oscars 1929-2019 | From Rami Malek, Leonardo DiCaprio To Denzel Washington, Halle Berry & Beyond | From Olivia Colman, Meryl Streep To Bette Davis & Beyond
– In the 32nd Year Of His Career, Keanu Reeves' Face Continues To Reign After Launching Movies Earning Over $4.3 Billion In Total – "John Wick", "Toy Story 4", "Matrix", And Many More
wendy williams, wendy williams, wendy williams, wendy williams, wendy williams, wendy williams, wendy williams, wendy williams, wendy williams, wendy williams, wendy williams, wendy williams, wendy williams, wendy williams, wendy williams, wendy williams, wendy williams, wendy williams, wendy williams, wendy williams, wendy williams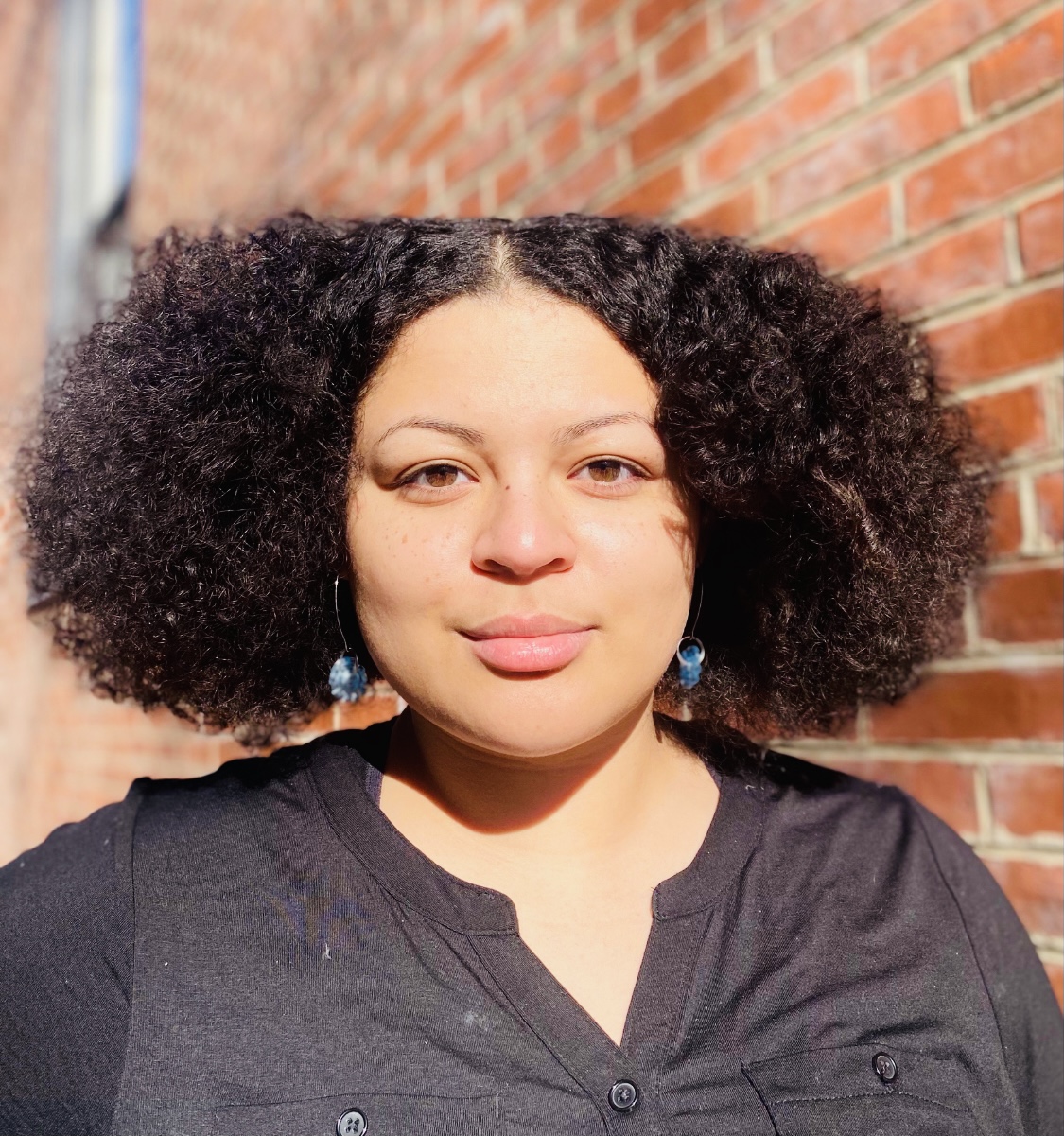 Z Murphy (she/they) has a passion for storytelling. As a queer person of color, Z always aims to challenge their readers to look at art in a new light by putting racial and sexual identities in conversation with pop culture. With this dedication to inspiring respectful and insightful dialogue, Z is thrilled to be a part of the Hollywood Insider cohort, a media network that supports content focused on perceptive exploration rather than gossip.