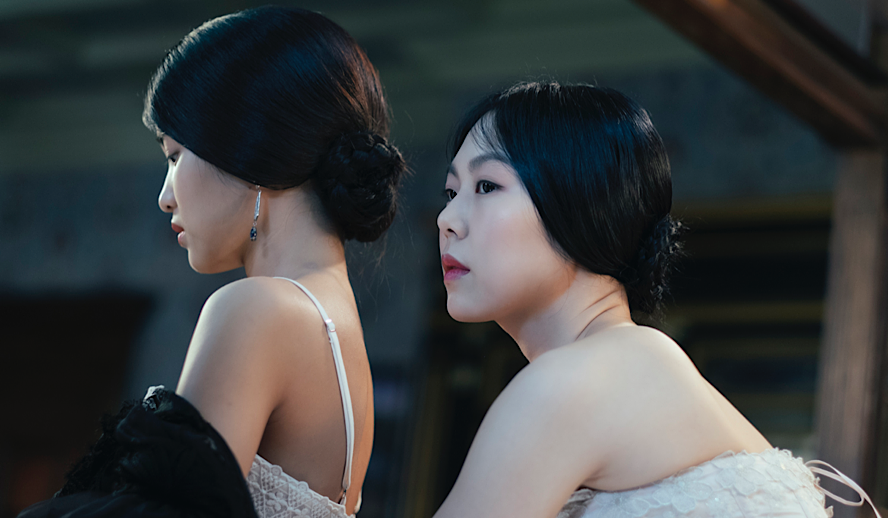 Photo: 'The Handmaiden'/CJ Entertainment
Warning: this article contains spoilers for 'The Handmaiden'.
'The Handmaiden' (2016) is a film that seems to defy categorization. Part long con, part high society, part erotica, part psychological thriller, Park Chan-wook's critically acclaimed film is a masterwork of storytelling. With decadent costumes and sets, phenomenal acting, and a plot as twisting as the mazelike estate where it takes place, there is much to admire in the filmmaking of director and co-scriptwriter Park.
Adapted from Welsh novelist Sarah Waters's Victorian crime-romance Fingersmith, 'The Handmaiden' reimagines the story in Korea under Japanese colonial rule. Told in three parts, each section of the film portrays a vital shift in perspective, changing how the audience understands the characters, their motivations, and the story as a whole. We'll examine how the shifts in perspective enrich our understanding of the characters while masterfully directing, and misdirecting, the audience.
Related article: How Steven Yeun is Creating a More Authentic, Representation of Asian Americans in Hollywood 
Related article: Oscar Buzz: 'Minari' is an Incredible Portrait of the Korean-American Experience
'The Handmaiden' (2016) – Summary
In the first part, a Korean conman who has reshaped himself into the counterfeit Japanese Count Fujiwara (Ha Jung-woo) enlists pickpocket Sookee's (Kim Tae-ri) help in pulling a long con on a Japanese heiress named Lady Hideko (Kim Min-hee). The Count plans to seduce Hideko, marry her, steal her fortune, and commit her to an insane asylum. Sookee's role in the plan is to be Hideko's lady's maid at the vast and labyrinthian estate of Hideko's Uncle Kouzuki (Cho Jin-woong) and to encourage Hideko to marry the Count. Sookee finds Hideko stunningly beautiful, refined, and worldly innocent. Hideko's days are spent reading with her Uncle from his collection of rare books, taking walks on the estate, and receiving painting lessons from the Count.
One night, Sookee and Hideko have sex when Sookee attempts to explain how Hideko's wedding night with the Count would transpire. Though Sookee has started to develop feelings for Hideko and is now more conflicted about the con, she proceeds with it anyway. Hideko, Sookee, and the Count all flee the estate. Hideko and the Count elope, and when the time comes to commit Hideko to the asylum, it's Sookee who ends up getting committed—Hideko was in on the con with the Count all along.
Related article: MUST WATCH – Hollywood Insider's CEO Pritan Ambroase's Love Letter to Black Lives Matter – VIDEO
Subscribe to Hollywood Insider's YouTube Channel, by clicking here. 
The second part hits reset on the narrative and depicts Hideko's childhood at the estate. Her uncle's book collection turns out to be pornographic stories, and he is physically and psychologically abusive to Hideko as he teaches her to read the stories aloud. Sometime before Sookee arrives at the estate, Hideko reads one of these explicit stories to an audience of men and meets the Count, who has realized Hideko's cold demeanor would make it impossible for him to seduce her. He strikes a deal with Hideko to bring her a maid who will ultimately take her place in getting committed to an asylum, and he and Hideko will escape and split her fortune. Though initially keen on escaping her uncle, Hideko finds herself falling for Sookee and reluctant to bring her harm. Hideko and Sookee eventually reveal to one another that they had been tricking each other and they make a new plan to escape from these manipulative men together.
In the third part, Sookee is rescued from the asylum by her criminal friends who are in on Sookee and Hideko's plan. Hideko drugs the Count and runs away with the money. After receiving a letter from Hideko about the Count's deceit, Hideko's uncle captures the Count and brutally tortures him. The Count manages to smoke a cigarette laced with mercury and the poisonous gas kills them both. Sookee and Hideko escape on a ferry bound for Shanghai and have celebratory sex as they revel in their freedom.
Related article: The Power of Positivity: Ikorodu Bois + Chris Hemsworth + Russo Brothers + Sam Hargrave
Limited Time Offer – FREE Subscription to Hollywood Insider
Click here to read more on Hollywood Insider's vision, values and mission statement here – Media has the responsibility to better our world – Hollywood Insider fully focuses on substance and meaningful entertainment, against gossip and scandal, by combining entertainment, education, and philanthropy. 
The Power of Perspective
It's fitting that a film about cunning thieves outwits the audience multiple times and that the characters outwit each other. The first section of 'The Handmaiden' shows things from Sookee's perspective, and since she herself is a seasoned criminal, it's easy to think that she and the Count are pulling the con and that Sookee is in control of the narrative. When the second section from Hideko's point of view revisits certain scenes or expands upon others, new information and layers of meaning become clear. Characters' motives, the emotional intentions of actions or dialogue, and the scope of the narrative all shift and expand as the film continues. Though the con-within-a-con is fascinating enough to watch, it's the chemistry between the actors that truly makes the story work. The intensity of desire between Sookee and Hideko is real underneath the double-con, and the emotional truth in their relationship is a thread that winds through each part of the film and makes the story so genuine.
Jo Yeong-wook's score is at times haunting and thrilling, and as familiar musical themes recur throughout the film's various sections, it helps bind the narrative together. The stunning visuals in the film make every scene rich with detail and texture. Match cuts are expertly used to echo similar emotions or motives throughout the timeline. When Hideko slides her kimono over her shoulder during a reading, the film cuts to Sookee sliding Hideko's robe off her shoulder in bed. The noxious blue smoke that precedes the deaths of Hideko's uncle and the Count wafts into the mist on the river as they escape the estate by rowboat. Every element of the film conspires to set up the distinct perspectives in the story, then resplendently draw them toward the film's conclusion.
Related article: Hollywood Insider's CEO Pritan Ambroase: "The Importance of Venice Film Festival as the Protector of Cinema"
Related article: The Masters of Cinema Archives: Hollywood Insider Pays Tribute to 'La Vie En Rose', Exclusive Interview with Director Olivier Dahan
"What does a crook know about love?"
At a fancy restaurant, Hideko and the Count chat over their meal about the next phase of their plan to escape Korea with their riches. The Count admits he has developed feelings for Hideko. Hideko asks the Count if he feels bad about locking Sookee up in the asylum. "Where I come from, it's illegal to be naïve," the Count says. Hideko asks, "Where you come from, it's not naïve to fall in love with a business partner?" The Count replies, "Of course. It's illegal. So even if my love for you leads me to ruin, don't pity me." In an ironic twist for the Count, his love does indeed lead to his death. When the camera returns to Hideko, she's speaking directly into the camera. "Love?" she asks. "What does a crook know about love?"
Hideko's question could be posed to the audience or even the film itself. Each of the film's characters has different perspectives on their criminal intentions that affect how they interact with the other characters, which could be understood as possession, desire, and love. Hideko's uncle is so obsessed with his pornographic book collection that he can't bear to part with certain books. To make money, he sells forgeries. He forces Hideko to read the stories to interested buyers and plans to marry her and get her inheritance—all to expand his book collection. The Count and Sookee begin the film with similar goals of getting rich off of Hideko's fortune. Sookee wants to travel somewhere far away, while the Count is more interested in "ordering wine without looking at the price." He professes to love Hideko, but it's a possessive love. Sookee and Hideko's love for each other nearly costs each of them their respective cons' success, but together they outsmart Hideko's uncle and the Count, escaping with love, freedom, and money.
Related article: The Rise of South Korean Cinema: A Brief History of the Country's Excellent Film Industry, What to Watch After 'Parasite'
Related article: The Five Best and Most Influential Asian American Filmmakers in Hollywood
Conclusion
In an interview with The Guardian about the film adaptation of her novel, Waters said, "Those buildings with rooms after rooms after rooms are psychic structures. They echo social structures: public or semi-public spaces, then private, then secret spaces." Just as Fingersmith portrayed queer women in a Victorian setting carving out a space for female pleasure, 'The Handmaiden' is, among many things, about women claiming their freedom from the restraints of men. Sookee and Hideko find a "secret space" of their own to express physical desire and they escape the abusive and manipulative holds of Hideko's uncle and the Count. Weaving a tale as intricate as a corset's bindings, 'The Handmaiden' is a beautiful portrayal of female pleasure and freedom. Creators everywhere should seek to learn from its masterful storytelling.
Stream 'The Handmaiden' on Amazon Prime now.
Click here to read Hollywood Insider's CEO Pritan Ambroase's love letter to Black Lives Matter, in which he tackles more than just police reform, press freedom and more – click here.
An excerpt from the love letter: Hollywood Insider's CEO/editor-in-chief Pritan Ambroase affirms, "Hollywood Insider fully supports the much-needed Black Lives Matter movement. We are actively, physically and digitally a part of this global movement. We will continue reporting on this major issue of police brutality and legal murders of Black people to hold the system accountable. We will continue reporting on this major issue with kindness and respect to all Black people, as each and every one of them are seen and heard. Just a reminder, that the Black Lives Matter movement is about more than just police brutality and extends into banking, housing, education, medical, infrastructure, etc. We have the space and time for all your stories. We believe in peaceful/non-violent protests and I would like to request the rest of media to focus on 95% of the protests that are peaceful and working effectively with positive changes happening daily. Media has a responsibility to better the world and Hollywood Insider will continue to do so."
More Interesting Stories From Hollywood Insider
– Want GUARANTEED SUCCESS? Remove these ten words from your vocabulary| Transform your life INSTANTLY
– Compilation: All James Bond 007 Opening Sequences From 1962 Sean Connery to Daniel Craig
– Do you know the hidden messages in 'Call Me By Your Name'? Find out behind the scenes facts in the full commentary and In-depth analysis of the cinematic masterpiece
– A Tribute To The Academy Awards: All Best Actor/Actress Speeches From The Beginning Of Oscars 1929-2019 | From Rami Malek, Leonardo DiCaprio To Denzel Washington, Halle Berry & Beyond | From Olivia Colman, Meryl Streep To Bette Davis & Beyond
– In the 32nd Year Of His Career, Keanu Reeves' Face Continues To Reign After Launching Movies Earning Over $4.3 Billion In Total – "John Wick", "Toy Story 4", "Matrix", And Many More
The Handmaiden, The Handmaiden, The Handmaiden, The Handmaiden, The Handmaiden, The Handmaiden, The Handmaiden, The Handmaiden, The Handmaiden, The Handmaiden, The Handmaiden, The Handmaiden, The Handmaiden, The Handmaiden, The Handmaiden, The Handmaiden, The Handmaiden, The Handmaiden, The Handmaiden, The Handmaiden, The Handmaiden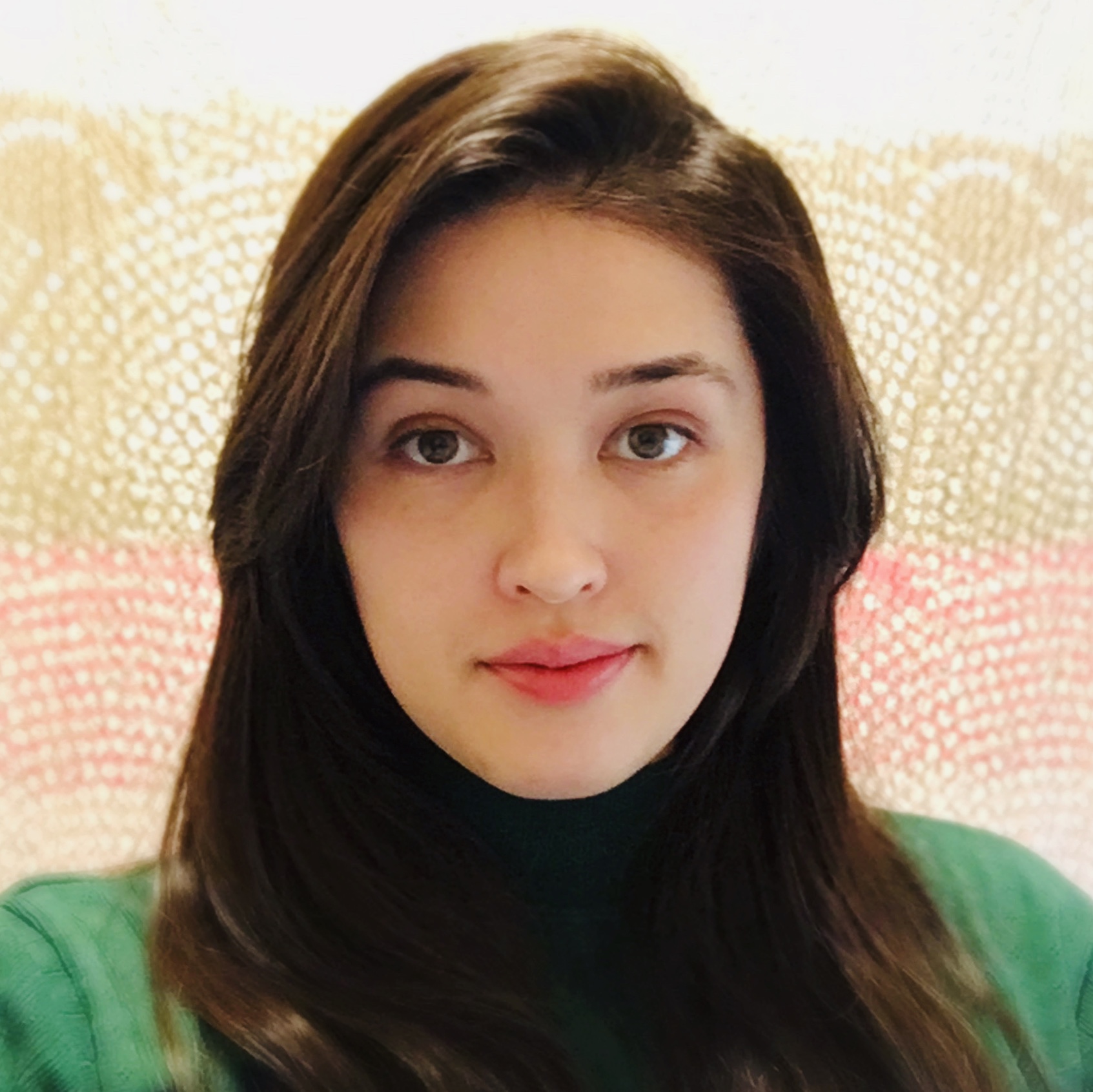 Claire L. Wong is a writer from the San Francisco Bay Area who strives to advance intelligent analysis, diversity, and compassionate storytelling in her work. She especially likes writing about science fiction, action, AAPI, and LGBTQ+ stories. She believes that visual storytelling through film and television increases the practice of empathy, which aligns with Hollywood Insider's goal to use meaningful entertainment as a unifying tool. (she/her)