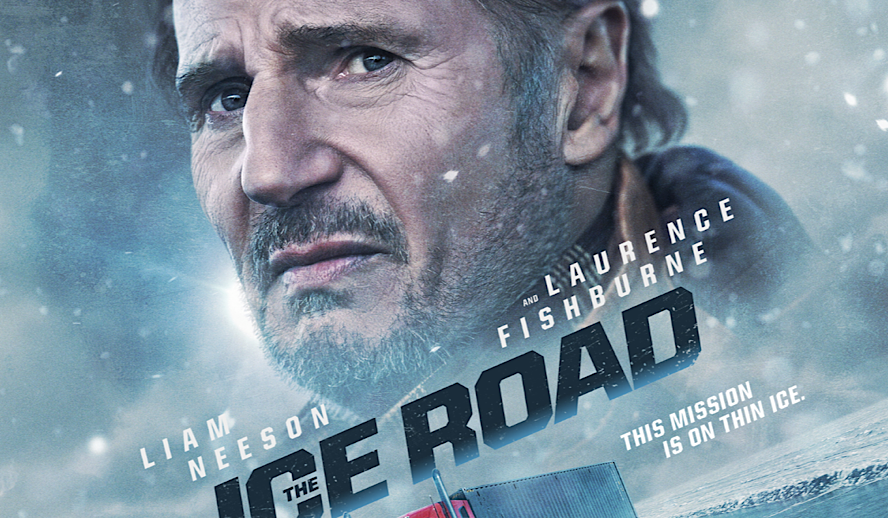 Photo: 'The Ice Road'/Netflix
'The Ice Road' – Liam Neeson Is Trapped Within A Recurring Loop
On-Screen Narration: "In the coldest regions of North America, drivers traverse man-made roads over frozen rivers, lakes, and oceans of ice less than 30 inches thick in 65,000 lb. vehicles. These treks are dangerous and often fatal. Some drivers describe them as suicide missions. These are the so-called 'Ice Roads.'"
Actor Liam Neeson seems to be trapped within a recurring loop of masculine action-packed films requiring him to punch a hidden bad guy who is destined for death. After Neeson's success in the 'Taken' series, directors found their star actor to cast in every one of their B-movie actions. From 'The Commuter,' 'Non-Stop,' and 'Honest Thief,' the once esteemed 'Schindler's List' actor has been dumbed down for his real potential and given scripts with throat punches and half-brutal words.
Related article: 'In the Heights' – Behind the Scenes and Full Commentary/Reactions from Cast & Crew
Growing up, since the 'Taken' films, there's a recurring note of my love for Liam Neeson amongst my family. In another life, I'd hope that he was the grandpa I never had, and we'd drink tea together, and he'd tell me all the life lessons I won't pay attention to until I'm his age. So for someone who adores his potential, it's difficult to see him use his talent in B-movies that lack the unique expression of cinema. 
Director-writer Jonathan Hensleigh's 'The Ice Road' is no challenge for Neeson as his portrayal in action with hidden agendas and uncovering the truth seems to be the storyline everyone writes. Liam Neeson portrays Mike, a big-rig trucker with not much of a personality other than his undying love as a caretaker for his brother Gurty (Marcus Thomas). Gurty is an injured veteran and has aphasia, making him appear "weird" or "different." When the two of them are fired from a truck company after Mike stands up for his brother, who is bullied for his differences, the two brothers are confused, lost in the world, and miss the life on the road.
When a diamond mine named Katka collapses due to a methane gas explosion, leaving eight miners dead and 26 trapped within the confines of the debris, guess who is hired for the team to drive on the ice to transport equipment that will get them out? Well, I think we all know. Enter Liam Neeson behind the wheel of a semi-truck alongside his mechanic brother and his pet rat, Skeeter, as the song "All I Do Is Drive" by Johnny Cash echoes. 
"Kiss my Irish ass!" – This Film Is Treading On Thin Ice 
With the men trapped deep underground in an area only reachable by thin ice, the only equipment that can safely save them is a 30-ton gas wellhead, and not even the Air Force can lift such an object – meaning, only an 18-wheeler semi-truck can do the job. We meet Max Tully (Marshall Williams), who is assigned to the position of organizing a mission to retrieve the men and whose character is diminished by melodramatic scriptwriting. He enlists Goldenrod (Laurence Fishburne), a head-trucker with knowledge and connections to hire truckers that are suitable for such a dangerous mission who also seems to have no understanding of the film he is in. Fishburne is more than experienced, but his dry portrayal of the high-stakes assignment comes off incredibly awkward. 
Related article: MUST WATCH – The Hollywood Insider's CEO Pritan Ambroase's Love Letter to Black Lives Matter – VIDEO
Subscribe to The Hollywood Insider's YouTube Channel, by clicking here.
Max Tully: "I need an 18-foot gas wellhead, 300 feet of pipe delivered up there in under 30 hours." 

Goldenrod: "Goddamn, that's a hell of a lot of weight, son. – I know all the miners up there in Katka. I know their families. So, it's personal with me. If I can get drivers and a mechanic – and if you can get the provincial government to open up the ice road – we'll do it." 
While Max and Goldenrod are organizing a safety mission, Mike reaches out to a doctor to see about releasing his brother into professional care so that he can continue with his life; however, when the doctor tries to prescribe vast amounts of medication to subdue his brother's outbursts, Mike cusses him out, takes his brother and leaves. With a solemn Mike, an open-minded Gurty shows his brother a pamphlet of a $200,000 semi-truck in hopes of one day owning one for themselves.
Of course, Mike knows this could never happen and destroys the pamphlet to which Gurty adorably tapes it back together. The bond between Mike and Gurty might be the saving grace within the storyline, but there are more than enough speed bumps along the way to damage our little hope. When Mike's phone beeps with an emergency message requesting truck drivers in Winnipeg, the hopes of driving a truck are once again enlightened.
Mike: "Ever been to Winnipeg, Gurty?"

Gurty: "Win a pig." 

Mike: "We might, partner. With any luck today, we might just win a pig." 
Along with Mike and Gurty, Tantoo (Amber Midthunder), a female hardrock Native American who fights for her ancestors and wants her people's land back, joins their team. If any of my words should say something, it's that Amber Midthunder, who plays Tantoo, absolutely won this film for me. Honestly, Liam Neeson, while usually a top-runner in action, was overpowered by Tantoo as her brilliance, strength, and courage against a cast of men were extraordinary. Looking back at her past performances, nothing strikes out, making it a grave disservice as she has real potential, and I thoroughly enjoyed her performance in 'The Ice Road.'
Along with Mike, Gurty, Tantoo, and Goldenrod, Tom Varnay (Benjamin Walker) from Katka insurance goes along with the ride but only as a passenger. Between the four, apart from Varnay, who is there for the ride, they are given $200,000 to split equally between them, and if one dies, then their $50,000 gets split and so on and so forth. The five of them ride out on three separate trucks, Tantoo and Varnay in one, Mike and Gurty in another, and Goldenrod on his own. 
Related article: Why Queen Elizabeth II Is One Of The Greatest Monarchs | Her Majesty Queen Elizabeth II of United Queendom of Great Britain & Northern Ireland (Video Insight)
Click here to read more on The Hollywood Insider's vision, values and mission statement here – Media has the responsibility to better our world – The Hollywood Insider fully focuses on substance and meaningful entertainment, against gossip and scandal, by combining entertainment, education, and philanthropy.
"Hang on, pal. This is going to get ugly."
Varnay: "Is it really that dangerous? It doesn't seem like a big deal."

Tantoo: "Well, Mr. Varnay, hauling heavy cargo on ice in April is a big deal. – You go too fast; you create a pressure wave. In you go. You go too slow; the ice can't handle the pounds per square inch on your tire. In you go."
How can you make a film about driving enjoyable? Well, for this instance, this film is not just about driving as you would expect since most of the suspense would come from the fragile ice. This film does enough to keep the anxiety from imagining the weight of the truck against the thin ice, but if I'm greedy, I wanted more. So, leaving no spoilers, instead of the ice, the issue of the film falls on big-name corporations with their criminal activity to hide their actions and evil motives. If you want an authentic portrayal of the unknown horrors of ice road truckers, then go ahead and watch History Channel's reality show 'Ice Road Truckers.' If anything, I would not be surprised if this show itself was Jonathan Hensleigh's inspiration for 'The Ice Road' as without the theatrics, fighting, and trapped miners, it's near the same. 
The big turning point of the film occurs in the first quarter, meaning the suspense of hidden agendas lasts just as the suicide mission begins. Following the unearthed agenda, the rest of the film plays out in mediocre action and predictable plot points. So the miners' struggle, better yet, the miner characters themselves, are downplayed in the film that the truckers' efforts seem far more fearful than the men who are slowly dying from the lack of oxygen. With trucking being one of the most dominant jobs in America, the reality within 'The Ice Road' is something I'm not sure most real-life truckers will appreciate.
Such as the moment when two semi-trucks were on their sides, and they managed to pull them upright while on very thin ice. I mean, I'm the last person to know about trucks, but it definitely appeared to be something that looked near impossible to do, especially on ice that could break at the drop of a hat. Also, the CGI is laughable, and it might be caused by the high-commercial filmmaking that appears incredibly unnatural with its basic color grading and odd camera movements. Even stranger, the cast extras, such as nurses or mechanics, blatantly look like paid actors who are pretending to do a task rather than genuinely being that nurse on call. 
Related article: The Hollywood Insider's CEO Pritan Ambroase: "The Importance of Venice Film Festival as the Protector of Cinema"
Related article: The Masters of Cinema Archives: The Hollywood Insider Pays Tribute to 'La Vie En Rose', Exclusive Interview with Director Olivier Dahan
Related article: – Want GUARANTEED SUCCESS? Remove these ten words from your vocabulary| Transform your life INSTANTLY
The fighting even feels similar to the slow-motion effect you feel in your dreams when you go to move, but everything feels heavy and incredibly slow. When Liam Neeson went to punch, it came off that his entire body was moving at a slow pace and that he was physically exhausted. And to add, the filmmaking did no polishing to make the punches appear natural as it's very evident Liam was mis-punching when acting, but the receiving man would act as if he was hurt. The film is digestible because there are small wins, but I know Liam Neeson can do better, I mean 'Schindler's List' is one of the most powerful and successful films to exist, but right now, he's trapped in masculine action films. One day, I hope Liam uncovers the hidden bad-guy, throat chops him, and runs off the screen claiming his end to this recurring loop. 
Where To Watch 'The Ice Road'
'The Ice Road' releases on June 25, 2021, available to stream exclusively on Netflix with a subscription. Rated PG-13 for strong language and sequences of action and violence. 
Where To Find The Stars
Expected in 2021, Liam Neeson can be seen in Mark Williams' 'Blacklight' alongside Tim Draxl, Michael M. Foster, and more. As said on IMDb about 'Blacklight,' "Travis Block, a shadowy Government agent who specializes in removing operatives whose covers have been exposed, uncovers a deadly conspiracy within his own ranks that reaches the highest echelons of power."
Expected in 2022, Laurence Fishburne can be seen in Paul Feig's 'The School for Good and Evil' alongside Charlize Theron, Michelle Yeoh, and more. As said on IMDb about 'The School for Good and Evil,' "A group of boys and girls are taken to an institution where they are trained to become fairytale-like heroes and villains."
An excerpt from the love letter: The Hollywood Insider's CEO/editor-in-chief Pritan Ambroase affirms, "The Hollywood Insider fully supports the much-needed Black Lives Matter movement. We are actively, physically and digitally a part of this global movement. We will continue reporting on this major issue of police brutality and legal murders of Black people to hold the system accountable. We will continue reporting on this major issue with kindness and respect to all Black people, as each and every one of them are seen and heard.
Just a reminder, that the Black Lives Matter movement is about more than just police brutality and extends into banking, housing, education, medical, infrastructure, etc. We have the space and time for all your stories. We believe in peaceful/non-violent protests and I would like to request the rest of media to focus on 95% of the protests that are peaceful and working effectively with positive changes happening daily. Media has a responsibility to better the world and The Hollywood Insider will continue to do so."
Ways to support Black Lives Matter Movement to end systemic racism
More Interesting Stories From The Hollywood Insider
– Want GUARANTEED SUCCESS? Remove these ten words from your vocabulary| Transform your life INSTANTLY
– Compilation: All James Bond 007 Opening Sequences From 1962 Sean Connery to Daniel Craig
– Do you know the hidden messages in 'Call Me By Your Name'? Find out behind the scenes facts in the full commentary and In-depth analysis of the cinematic masterpiece
– A Tribute To The Academy Awards: All Best Actor/Actress Speeches From The Beginning Of Oscars 1929-2019 | From Rami Malek, Leonardo DiCaprio To Denzel Washington, Halle Berry & Beyond | From Olivia Colman, Meryl Streep To Bette Davis & Beyond
– In the 32nd Year Of His Career, Keanu Reeves' Face Continues To Reign After Launching Movies Earning Over $4.3 Billion In Total – "John Wick", "Toy Story 4", "Matrix", And Many More
the ice road, the ice road, the ice road, the ice road, the ice road, the ice road, the ice road, the ice road, the ice road, the ice road, the ice road, the ice road, the ice road, the ice road, the ice road, the ice road, the ice road, the ice road, the ice road, the ice road, the ice road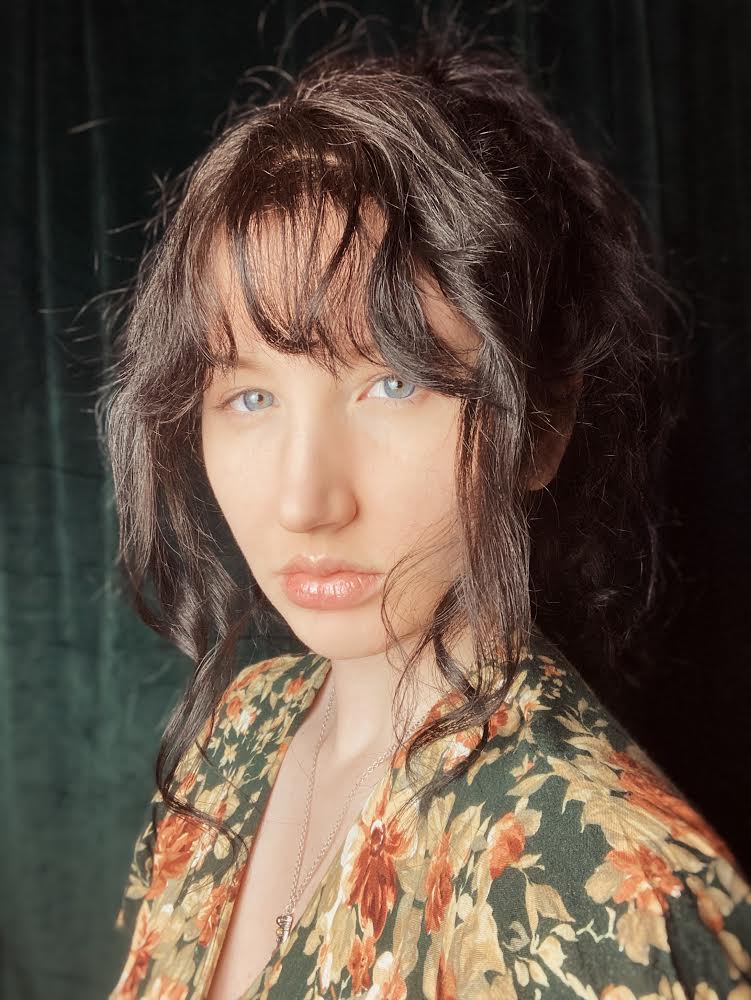 Isabella Brownlee is an experienced writer, video editor and filmmaker. She is currently a writer for Hollywood Insider, focusing on detailed and thought-provoking film reviews and articles discussing truth and impact in the film industry. Driven by self-awareness and unique perspectives, she takes utmost pride in providing others with emotionally impacted knowledge about the film industry. As a writer, her main goal is to connect with the audience and those who find themselves in the back of the bleachers unknown to anyone but beautifully aware of the world. In addition to her primary job functions, Isabella creates and edits videos/films personally and professionally. Aligning with Hollywood Insider's mission of sharing impactful and influential content, Isabella hopes to enrich her readers with positivity and truth.