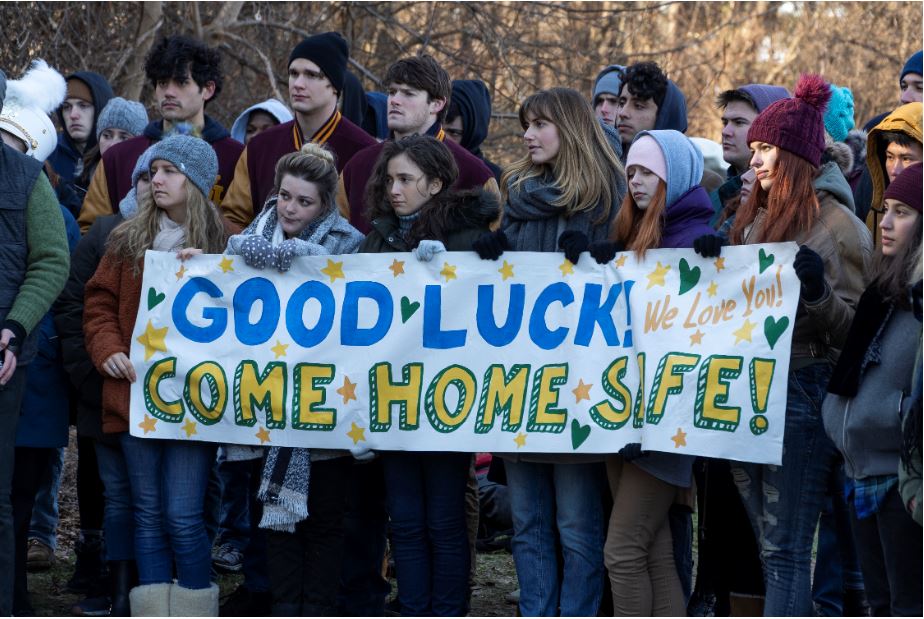 Photo/Video: The Society, Seacia Pavao/Netflix/Hollywood Insider YouTube Channel
The Society is the latest young adult series on Netflix that has us all on the edge of our seats. It's set in West Ham, Connecticut where a class of senior students are on a field trip to the Smokey Mountains, yet due to bad weather conditions, they turn back and find out that everyone in town has disappeared. At first, they seem to think it's some sort of joke or experiment, causing their initial reaction to throw a party at the church. However, when no one ever seems to turn about, they come to the conclusion that they must learn to take care of themselves and function as a society.
Glimpses of Natural Capitalism vs Communism
In this dominantly upper-class town, we begin to see the separation of class through their behavior and treatment of one another. The rich, entitled Harry, played by Alex Fitzalan, declares that it'd be best for everyone survive off of their own resources, blatantly showing no interest for others' disadvantageous situations while the natural heroine, Cassandra, played by Rachel Keller, insists that their chances of survival are better if they all share resources. These teens clearly represent the capitalist vs communist approaches, resembling George Orwell's Animal Farm and William Golding's Lord of the Flies. Harry's philosophy causes people, particularly the jocks, to channel more violent behavior in taking what they believe is theirs, including love interests. One guy in particular, Will who is played by Jacques Colimon, is described as being from a low-income neighborhood outside West Ham, appearing to be the most vulnerable in this situation, having none of his own resources. He seems to represent the lower class who depends on a communist philosophy for his own survival. We also see students who suffer from medical conditions relying on regular medications but now have lost access to it, representing how accessibility to healthcare is massively important regardless of class. Don't want to give away any spoilers, but it will also emphasize the importance of having access to reproductive healthcare as well which is still a prevalent issue debated heavily in America.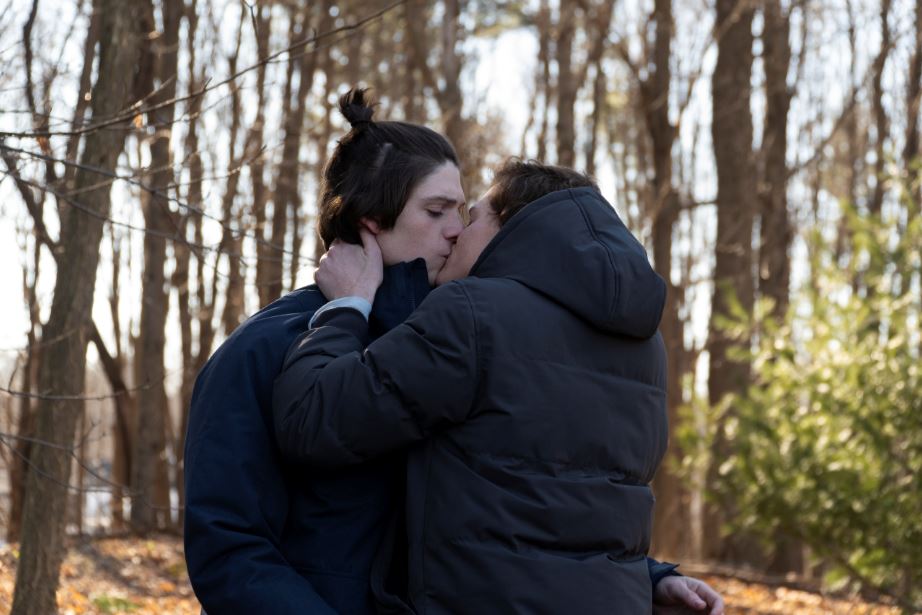 Photo: The Society, Seacia Pavao/Netflix
Putting the World Into Our Younger Generation's Hands
There's also an irony in how these seniors were bound to graduate soon and go off into the "adult world", but now they're truly in a situation where they have to fend for themselves and can't rely on their parents' money or an Ivy League education to help them survive. The social struggles of high school start to translate dangerously into a new type of hierarchy for survival, mainly determined by popularity and wealth. The Society arouses the question of how our younger generation will run society after the older generations have passed; young people today are criticized for having everything handed to them and for being raised too "softly" which is likely more prevalent in wealthier communities. A majority of these kids contain varying levels of entitlement, depending on how wealthy or popular they were. But there's also the question of whether this entitled behavior was influenced by their parents' own behaviors or if it really is a generational attitude.
NOTE: This review is also available in video format below.
Although there have been other versions of this similar plot throughout art and literature, this series is wildly entertaining for its capacity to portray modern teenagers in a very realistic lighting. The Society contains a variety of unexpected scandals, fights, relationships, and acknowledgments to prevalent young adult issues. The series is 100% worth watching, but once you start, it will be hard to stop.
Cast: Kathryn Newton, Gideon Adlon, Sean Berdy, Natasha Liu Bordizzo, Jacques Colimon, Olivia DeJonge, Rachel Keller, Alex Fitzalan, Kristine Froseth, Jose Julian, Alex MacNoil, Toby Wallace, Jack Mulhern, Spencer House
Directors: Marc Webb, Haifa Al-Mansour, Patricia Cardoso, Mega Griffiths, Rich Lee, Stacie Passon, Brett Simon, Tara Nicole Weyr
Writers: Christopher Keyser, Qui Nguyen, Anna Fishko, Rachel Sydney Altar, Emily Bensinger, Maile Meloy
Cinematographer: Attila Szalay
More Interesting Stories From Hollywood Insider
– Netflix's Elite is a show where being gay is a non-issue and gay couples are celebrated
– Avengers: Endgame Is The Most Satisfying Finale To Marvel's Series – And There Are More "Big" Things Coming
– Has Crazy Rich Asians, Black Panther And Priyanka Chopra Eradicated White-Washing In Hollywood?: Improvements Happening, More Needs To Be Done
– When Brad Pitt, Leonardo DiCaprio and the rest of the cast of Once Upon A Time In… Hollywoodbrought glamour back to Cannes
– How Hollywood continues to take a stance on climate change and speaks up to halt the crisis facing our ONE home known as earth
– Pritan Ambroase on his idols Martin Scorsese, James Cameron and positive actions needed to avert the global warming crisis
– 10 facts you may not know about Ben Hardy, the Bohemian Rhapsody Star
– Priyanka Chopra slams media for giving online trolls/bullies a larger platform to spew their harmful negativity