Video Version of this Article
Photo: SpongeBob SquarePants
Brief Note
To prematurely address the elephant in the room, I will not be talking about the controversy regarding the spin-offs that were announced shortly after Stephen Hillenburg's death, as that's not relevant to the point of this article. Instead, I'll be focusing on his creation and the massive impact it had on both children's television and pop culture in general.
Are Ya' Ready, Kids? Aye, Aye, Captain!
SpongeBob SquarePants was created by marine biologist/animator Stephen Hillenburg. Hillenburg was the author and illustrator of an unpublished educational comic called The Intertidal Zone, which he used while teaching at the Orange County Marine Institute. While working as a creative director on the early Nickelodeon series 'Rocko's Modern Life', show writer Martin Olson read 'The Intertidal Zone' and was impressed by what he saw. He suggested that Stephen Hillenburg pitch his own show to Nickelodeon.
Things to do: 
Click here to read more on

The Hollywood Insider's

vision, values and mission statement here – Media has the responsibility to better our world –

The Hollywood Insider

fully focuses on substance and meaningful entertainment, against gossip and scandal, by combining entertainment, education, and philanthropy.
Hillenburg eventually went on to do just that. The show idea that he proposed was called 'Spongeboy Ahoy!', though it was soon discovered that 'Spongeboy' was trademarked by a mop company. Nickelodeon executives decided to give the series the green light, and in the summer of 1999, the pilot for 'SpongeBob SquarePants' was aired on the network.
I'm sure by now, just about everyone knows what SpongeBob is about, but for the sake of keeping it simple, here's the rundown. The show centers around the titular SpongeBob (voiced by Tom Kenny), an overly-optimistic sea sponge who lives in a town called Bikini Bottom. He hangs out with his best friend, a sea star named Patrick, gets on the nerves of his neighbor, an octopus named Squidward, and goes to work at a fast-food joint run by the money-loving Mr. Krabs. It was a massive hit and went on to inspire multiple tie-in video games that were adored by fans, three separate theatrical films (with apparently a fourth on the way), and even a few spin-off shows.
Beyond Nautical Nonsense: What's the Appeal?
It goes without saying that in the 22+ years the show has been on the air, SpongeBob SquarePants has managed to avoid falling out of relevancy. But why, though? On paper, it sounds like a fun idea for a children's cartoon, but what exactly turned this show of all shows into the longest-running series on the channel? One major factor that I feel contributed to the show's success is the characters. First off, the appeal of SpongeBob himself is crystal clear. Despite being an adult, he's super energetic and upbeat, with a strong sense of childlike enthusiasm. He's also extremely optimistic, always trying to make the best of whatever situation he finds himself in. The way I see it, this is an excellent character that seems tailor-made for kids to love. The other characters work just as well, from the dim-witted best friend Patrick to the disgruntled neighbor Squidward who's forced to put up with whatever silly antics Spongebob might be up to. The personalities of not just these three, but the rest of the cast, bounce off each other nicely.
Related video: Full Commentary – Cast & Crew Spills Secrets on Making of 'Elvis' | In-Depth Scoop | Austin Butler
Related video: Full Rendezvous At the Premiere of 'Elvis' with Reactions from Stars | Austin Butler, Baz Luhrmann
Related video: Come Behind The Scenes of 'Elvis' | Austin Butler, Tom Hanks and Baz Luhrmann
The overall look of the show is also very pleasing. The painted backgrounds look very nice and the designs of the characters are as distinct as their personalities. On top of that, there are plenty of unique scenarios and ideas present throughout the show that simply ooze charm. From jellyfish that share combined qualities of both bees and butterflies to a pair of retired humanoid superheroes inspired by Adam West's 'Batman', to a petty business rivalry instigated by a planktonic copepod…these ideas may sound odd when taken out of context, but in the show, they really work.
Unexpectedly Great Writing
However, the biggest reason why SpongeBob wound up winning not just kids, but peoples' hearts all over the world, has to do with the writing, specifically that of the first three seasons. The overall quality of the show's writing wasn't quite what one might expect when tuning into a show about a sentient sponge who works at an undersea fast-food joint. What caught many off guard was just how much genuine effort went into the show's sense of humor. 'SpongeBob Squarepants' offered more than just slapstick and amusing one-liners. A lot of the humorous dialogue felt like it was aimed just as much at adults as it was at kids, with a lot of cleverness and well-timed punchlines. I'm not going to start listing examples of this, as early 'SpongeBob' humor is something that must be seen to be properly experienced, but it's abundantly clear the writers didn't hold back any of their comedic talents simply because they were working on a children's show. This in combination with the aspects discussed above made for a show that really stood out above the rest.
Related article: MUST WATCH – The Hollywood Insider's CEO Pritan Ambroase's Love Letter to Black Lives Matter – VIDEO
Related article: Why Queen Elizabeth II Is One Of The Greatest Monarchs | Her Majesty Queen Elizabeth II of United Queendom of Great Britain & Northern Ireland (Video Insight)
Related article: All Best Actor/Actress Speeches From The Beginning Of Oscars 1929-2019 | Hollywood Insider
Related article: A Tribute to Johnny Depp: The Actor and Musician Who Defined Range
Related video: EVOLUTION: Every Johnny Depp Role From 1984 to 2020, All Performances Exceptionally Poignant
Related article: A Tribute to the Hero & President Volodymyr Zelenskyy: Comedian/Actor, Ukraine's President and Heroic Leader
'SpongeBob SquarePants' – What Kept It Afloat?
There was what was considered a period of decline for the show; after Stephen Hillenburg left the series following the film, many fans were dissatisfied with newer episodes for a decent period of time. To a lot of people, a lot of the charm the writing of the first three seasons carried began to fade out without Hillenburg to supervise. However, the show was still a massive hit for the network, and the show's target audience kept watching it. I think this has to do with the fact that SpongeBob was a character that was already liked by children and the world 10 times over. There was a certain comfort in having such a massive hit still being around, especially off of the recent success of the hit movie. After years of success, a show like this wasn't about to bite the dust simply because the newer episodes were facing some criticism. Even if people felt like the writing and the characterization of the show fell off, SpongeBob was still SpongeBob, and Nickelodeon wasn't about to let go of it anytime soon.
In today's day and age, many people have felt like 'SpongeBob SquarePants' has long since recovered from this period of less-than-positive reception. The newer episodes are generally seen as pretty good for the most part, and the show continues to bring in high ratings. Even though it's gone through a few hiatuses as of late (which may be thanks in part to the two spin-off shows that both debuted last year), 'SpongeBob SquarePants' continues to thrive to this day.
Related article: The Hollywood Insider's CEO Pritan Ambroase: "The Importance of Venice Film Festival as the Protector of Cinema"
Related article: The Masters of Cinema Archives: The Hollywood Insider Pays Tribute to 'La Vie En Rose', Exclusive Interview with Director Olivier Dahan
Related article: – Want GUARANTEED SUCCESS? Remove these ten words from your vocabulary| Transform your life INSTANTLY
Related article: EVOLUTION: Every Henry Cavill Role From 2001 to 2021, All Performances Exceptionally Poignant
Related article: EVOLUTION: Every Chris Evans Role From 1997 to 2020, All Performances Exceptionally Poignant
Related article: #metoo Revolution: Powerful Questions That Need Answers
Related article: FACT-CHECKED Series: Timothee Chalamet and 32 Facts about The Young Superstar
Conclusion
While many cartoons aimed at kids have strong adult followings, it's hard not to see why that was the case with 'SpongeBob SquarePants'. It's a genuinely fun series with heart, humor, and charm. There's a reason why so many people have uploaded isolated clips from the show onto YouTube. There's a reason why the show has been quoted endlessly throughout the years. There's a reason why the show has spawned countless memes, parodies, and other assorted fanworks. Even with certain seasons of the show being seen in a less than favorable light, the show's characters have remained a staple of American pop culture, and kids all around the world continue to watch and love it. And that's not even getting into the glowing reception of 'The SpongeBob SquarePants Movie', or some of the early tie-in video games, like the ever-remembered Battle for Bikini Bottom. It goes without saying that SpongeBob will remain on our television screens for many moons to come, and regardless of your feelings toward the franchise, it's impossible to deny that it's become one of the most iconic children's shows of all time.
By Austin Oguri
Click here to read The Hollywood Insider's CEO Pritan Ambroase's love letter to Cinema, TV and Media. An excerpt from the love letter: The Hollywood Insider's CEO/editor-in-chief Pritan Ambroase affirms, "We have the space and time for all your stories, no matter who/what/where you are. Media/Cinema/TV have a responsibility to better the world and The Hollywood Insider will continue to do so. Talent, diversity and authenticity matter in Cinema/TV, media and storytelling. In fact, I reckon that we should announce "talent-diversity-authenticity-storytelling-Cinema-Oscars-Academy-Awards" as synonyms of each other. We show respect to talent and stories regardless of their skin color, race, gender, sexuality, religion, nationality, etc., thus allowing authenticity into this system just by something as simple as accepting and showing respect to the human species' factual diversity. We become greater just by respecting and appreciating talent in all its shapes, sizes, and forms. Award winners, which includes nominees, must be chosen on the greatness of their talent ALONE.
I am sure I am speaking for a multitude of Cinema lovers all over the world when I speak of the following sentiments that this medium of art has blessed me with. Cinema taught me about our world, at times in English and at times through the beautiful one-inch bar of subtitles. I learned from the stories in the global movies that we are all alike across all borders. Remember that one of the best symbols of many great civilizations and their prosperity has been the art they have left behind. This art can be in the form of paintings, sculptures, architecture, writings, inventions, etc. For our modern society, Cinema happens to be one of them. Cinema is more than just a form of entertainment, it is an integral part of society. I love the world uniting, be it for Cinema, TV, media, art, fashion, sport, etc. Please keep this going full speed."
More Interesting Stories From The Hollywood Insider
– Want GUARANTEED SUCCESS? Remove these ten words from your vocabulary| Transform your life INSTANTLY
– A Tribute to Martin Scorsese: A Complete Analysis of the Life and Career of the Man Who Lives and Breathes Cinema 
– Do you know the hidden messages in 'Call Me By Your Name'? Find out behind the scenes facts in the full commentary and In-depth analysis of the cinematic masterpiece
– A Tribute To The Academy Awards: All Best Actor/Actress Speeches From The Beginning Of Oscars 1929-2019 | From Rami Malek, Leonardo DiCaprio To Denzel Washington, Halle Berry & Beyond | From Olivia Colman, Meryl Streep To Bette Davis & Beyond
– In the 32nd Year Of His Career, Keanu Reeves' Face Continues To Reign After Launching Movies Earning Over $4.3 Billion In Total – "John Wick", "Toy Story 4", "Matrix", And Many More
SpongeBob SquarePants, SpongeBob SquarePants, SpongeBob SquarePants, SpongeBob SquarePants, SpongeBob SquarePants, SpongeBob SquarePants, SpongeBob SquarePants, SpongeBob SquarePants, SpongeBob SquarePants, SpongeBob SquarePants, SpongeBob SquarePants, SpongeBob SquarePants, SpongeBob SquarePants, SpongeBob SquarePants, SpongeBob SquarePants, SpongeBob SquarePants, SpongeBob SquarePants, SpongeBob SquarePants, SpongeBob SquarePants, SpongeBob SquarePants, SpongeBob SquarePants, SpongeBob SquarePants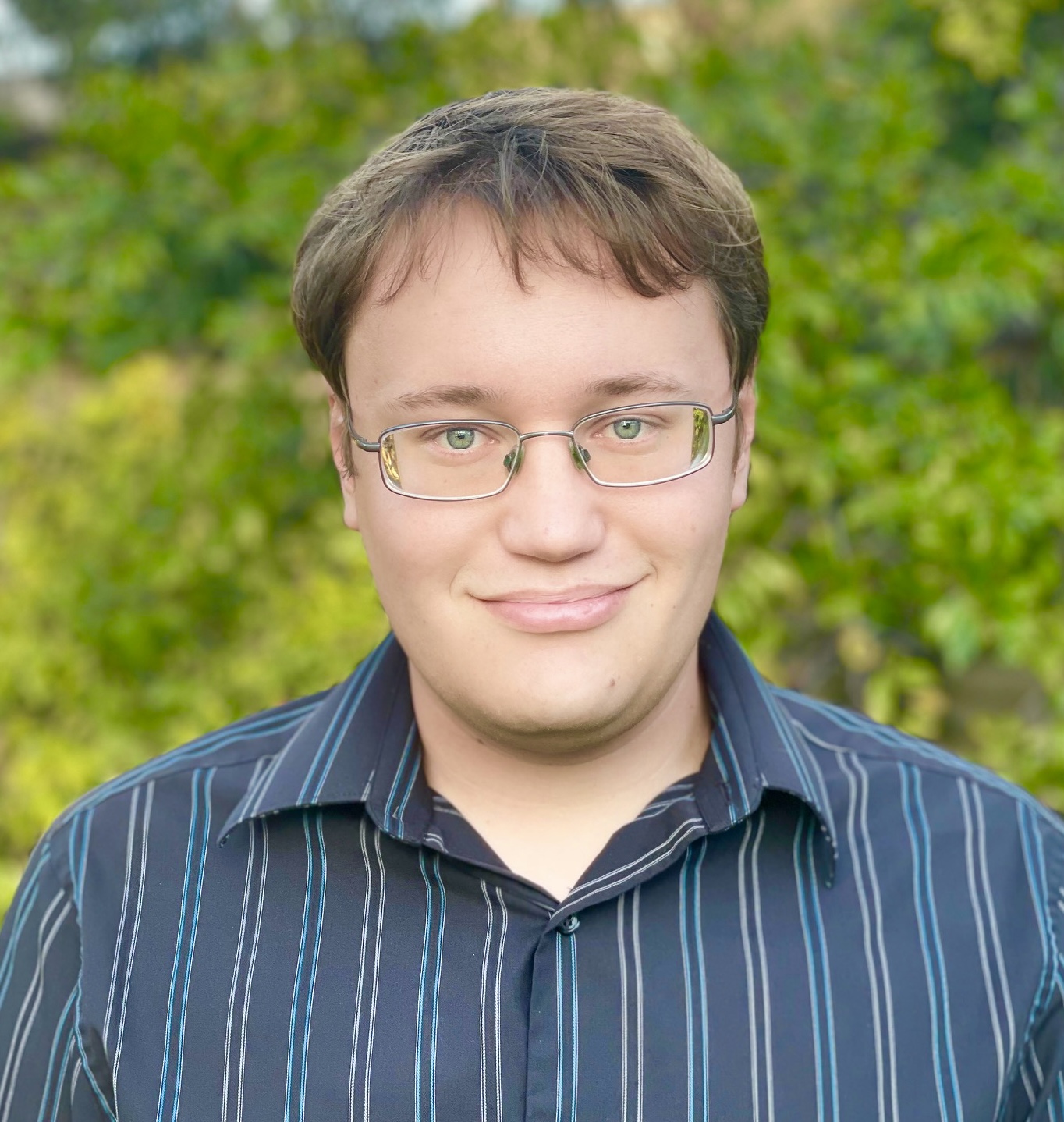 Austin Oguri is a screenwriter and has deep appreciation for the art of film in general, he aims to offer unique perspectives through his film reviews and feature articles. He also has a soft spot for lesser-known works, and enjoys spotlighting them whenever he can. Austin has always found it necessary for people to encourage and bring out the best in each other, and as a writer at The Hollywood Insider, he can combine that ideology with his ability to think outside the box and truly express his love for the arts in the best ways possible.