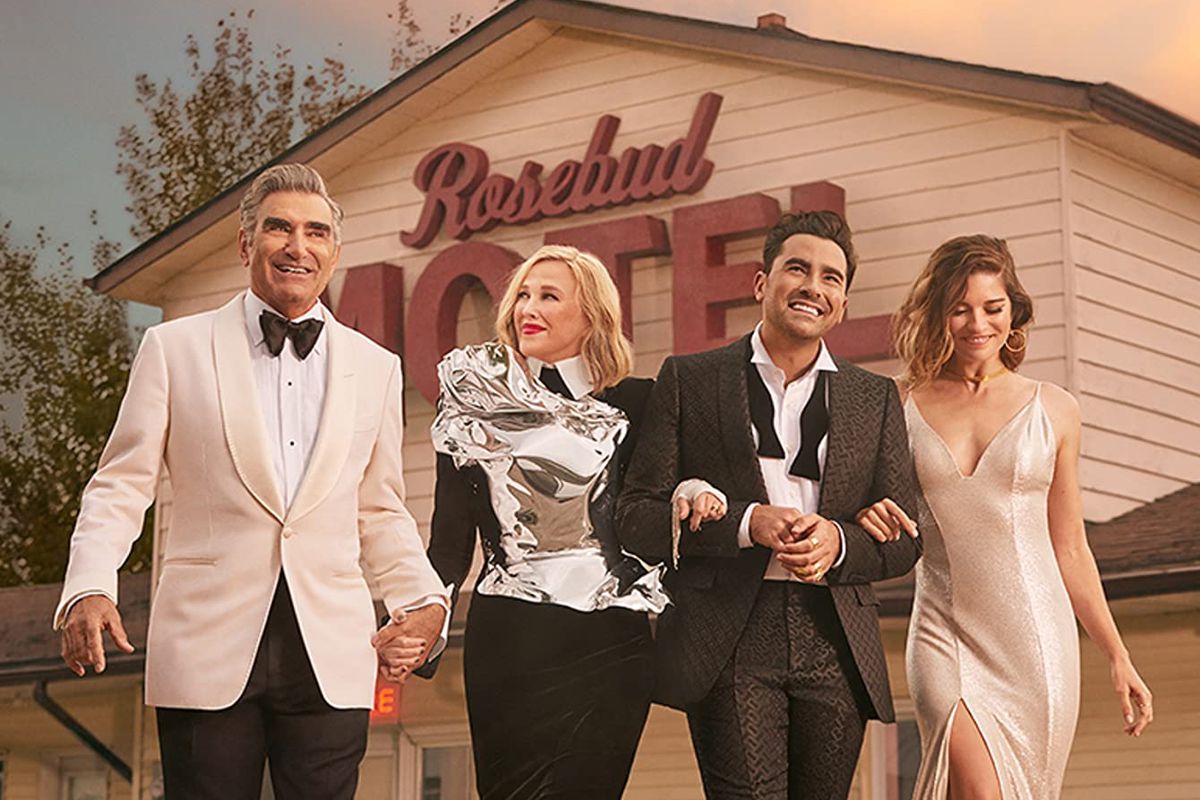 Photo: 'Schitt's Creek'/Netflix
Five years ago the Rose family had their lives flipped upside down, as did the rest of the world. Schitt's Creek has reached the end of the road as the final episode aired on April 7th, but it is most definitely a show that will forever live on in fans' hearts. As the once mega-wealthy family must learn to navigate their way through the less than extravagant town of 'Schitt's Creek', which happens to be their only remaining asset, the Rose family must learn how to live life with only the basics and each other. A truly dysfunctional unit, this family's journey made for six incredibly hilarious and entertaining seasons. To commemorate the series finale, here are the eight best moments from Schitt's Creek.
Subscribe to Hollywood Insider's YouTube Channel, by clicking here.  
1. A Little Bit Alexis
When the town of Schitt's Creek decides to put on their own rendition of Cabaret, it only makes sense that Alexis Rose (Annie Murphy) would come in with a stellar audition. Alexis is nothing if not bold, so when she decides to audition to her own original song it is nothing short of spectacular. The song A Little Bit Alexis, comes from Alexis's "critically-reviewed limited reality series" of the same name. Accompanied by some iconic dance moves, this audition scene is one of Alexis's most memorable moments. And for even better news, you can find the full version of the song on Spotify! Get ready to have the listening experience of a lifetime. 
Exclusive: Lion King is now a talk show host? The Launch of NEWEST ANIMATED TALK SHOW – 'The Anytime Show' with host Mister H. I. | Much needed humor and perspective
2. Fold In The Cheese
Nothing quite beats the relationship that Moira (Catherine O'Hara) has with her kids. In a season two episode, Moira and David (Daniel Levy) decide that together, they are going to take a stab at a famous family recipe for enchiladas. Things go pretty chaotically in the kitchen, as one could expect when Moira and David are in the same room, but the best moment comes from a very specific step in the recipe. While things are going somewhat okay, Moira then tells David that it is time to 'fold in the cheese'. David has no idea what that means, and the kicker is, neither does Moira. She has to keep it together, as this is supposed to be a recipe she has made a lot, but things quickly escalate. The pair repeat 'fold in the cheese' to each other for a few moments, trying to figure it out, but to no avail.
Limited Time Offer – FREE Subscription to Hollywood Insider, for substance and meaningful entertainment that is free of gossip and scandal, click here
3. Johnny's Vintage Pajamas
Johnny Rose (Eugene Levy) is a lovable character with lovable quirks and traits. He loves his family, and he works hard to give them some semblance of a normal life in their new town. One thing about Johnny that we cannot quite forget, is his fancy sleepwear. When the roof starts to leak, Johnny attempts to gather Alexis and David so they can flee the motel. David then gets a good look at Johnny in his sleepwear, to which he remarks he thinks is very 'Ebenezer Scrooge-esque'. Let's just say, he is pretty spot on.
​Related article: FACT-CHECKED Series: Timothée Chalamet and 32 Things About This Extraordinary Superstar
4. Moira's Legendary Commercial
There is not a whole lot to see around Schitt's Creek, but one thing that proudly stands in town is the Herb Ertlinger Winery, home to various fruit wines. In season one, Moira is hired to be the spokesperson for the winery, and we get to witness her on the set of a commercial as she attempts to promote the winery. Moira can't quite get it right, but she will do anything to relive her glory years as an actress and forget about her unfortunate situation even just for a moment. Watching Moira attempt to get her lines right is hands-down the highlight of the entire episode. 
5. Moira's Scandalous Pictures
It's hard to believe that someone would be sad to find out they cannot find their nude pictures online, but leave it to Moira Rose to be the first. In the ninth episode of season two, Moira hears from her opponent in the town election, Jocelyn, that there are some not-so-flattering photos of her floating around the internet. She runs to Stevie to look them up for her, as she is technologically quite challenged. Stevie cannot find them at first, to which Moira is very disappointed, but eventually, she does.
And when she does happen upon the pictures in question, they are not the pictures Moira hoped for. Alas, they are photoshopped pictures of Moira's face but not her body. Saddened that her youthful body has not been documented on the internet forever, Johnny reveals to her that he personally keeps an intimate photo of her in his folder. The moment is oddly endearing…well until Moira tries to figure out how to download the picture onto the internet.  
Related article:  FACT-CHECKED Series: Keanu Reeves – 12 Revelations About The Star Of 'Matrix' & 'Toy Story'
6. The Proposal
When David and Patrick go on a beautiful picture-esque hike for a picnic, the moment quickly turns more romantic than ever expected. David begins setting up the picnic when Patrick instructs him to retrieve a jewelry box from the front pocket of his bag. Patrick then recalls how special this hike is to him, as he used to take the trip solo to help him figure out his feelings for David at the beginning of their romance. Patrick then proceeds to tell David that the spot seemed perfect for him to pop the question. The scene is so beautiful and heartwarming, and will most definitely require you to grab a box of tissues.
Related article: Genius Robert Pattinson and His 15-Year Strategy to 'Tenet' & 'Batman'
7. Ted and Alexis Reunite  
Things are constantly changing in Schitt's Creek but the one thing that remains the same is that Ted and Alexis always carry love for each other in their hearts. Though they do go through a breakup, avid watchers of the sitcom just know that they are supposed to be together. In a season four episode when Alexis throws a singles week event, Ted shows up. They play a musical chairs/speed dating game and Moira decides to throw Alexis into the game after witnessing how amazing she does with her event. Alexis sits down only to be faced with Ted. Ted uses his two minutes to epically declare his feelings for Alexis had never gone away, and the two embrace in the sweetest kiss that Schitt's Creek has ever seen. Never has there been a sweeter moment!
Related Article: Want GUARANTEED SUCCESS? Remove these ten words | Transform your life INSTANTLY
8. That Famous Family Portrait
The Rose family lost everything when they arrived in Schitt's Creek, and in a season three episode, they are surprised to receive their family portrait from a while back. This portrait is one of the last remaining items that remind the family of their wealth and the type of family they once were. It is a huge portrait, and at first Moira and Johnny contemplate where it should be hung,
Ultimately they decide that the portrait has no spot in their lives, because it really doesn't represent their family anymore. They have grown together through the good and the bad, and they decide to say goodbye to the distant family they used to be. It goes to show that no matter how dysfunctional the Rose family may be, they are sticking together through their new life and learning to be closer than ever. 
By Rebecca Breitfeller
More Interesting Stories From Hollywood Insider
– A Tribute To The Academy Awards: All Best Actor/Actress Speeches From The Beginning Of Oscars 1929-2019 | From Rami Malek, Leonardo DiCaprio To Marlon Brando & Beyond | From Olivia Colman, Meryl Streep To Bette Davis & Beyond
– Why Queen Elizabeth II Is One Of The Greatest Monarchs | Her Majesty Queen Elizabeth II of United Queendom of Great Britain & Northern Ireland
– Compilation: All James Bond 007 Opening Sequences From 1962 Sean Connery to Daniel Craig
– In the 32nd Year Of His Career, Keanu Reeves' Face Continues To Reign After Launching Movies Earning Over $4.3 Billion In Total – "John Wick", "Toy Story 4", "Matrix", And Many More
– Want GUARANTEED SUCCESS? Remove these ten words from your vocabulary| Transform your life INSTANTLY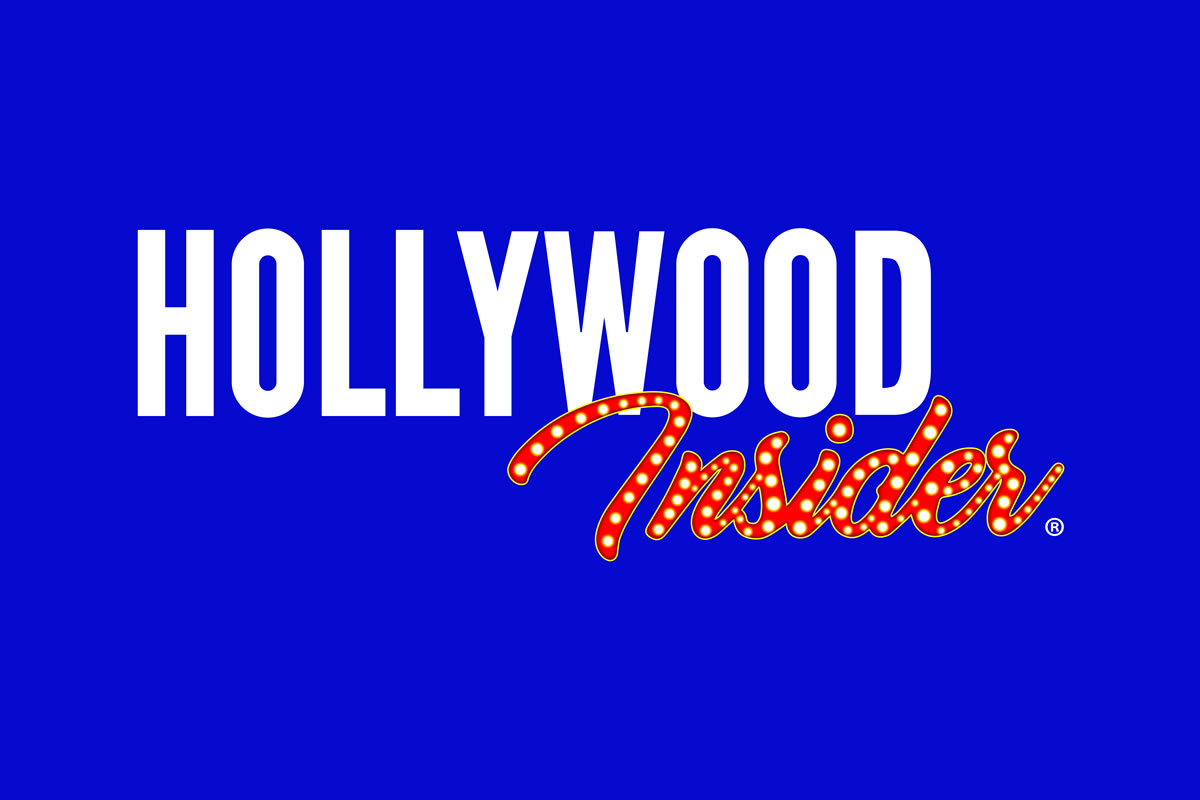 Hollywood Insider  is a media network thatfocuses on substance and meaningful entertainment/culture, so as to utilize media as a tool to unite and better our world, by combining entertainment, education and philanthropy, while being against gossip and scandal.