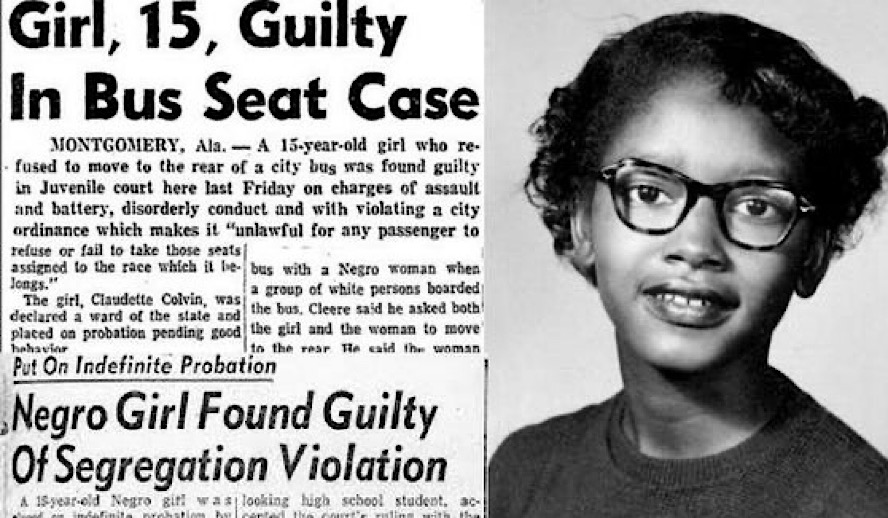 Video version of this article
Photo: Claudette Colvin, Newspaper Article/Wikipedia | Video: Hollywood Insider Youtube Channel published this episode in June 2020
Who is Claudette Colvin? No idea? Bring this hero back to our history books.
As a part of Hollywood Insider's Unsung Heroes series, it is important for us to remember, appreciate and praise the heroes and make sure they are NEVER forgotten. ​In 1955, a young black woman refused to give up her seat on the bus to accommodate a white woman and in the process jumpstarted the Montgomery bus boycott. And no, it wasn't Rosa Parks. Claudette Colvin was the inspiration for Parks' heroic stand. Yet Parks is the name we are taught in school. Parks became an icon representing the Civil Rights Movement as a whole while Colvin faded into obscurity.
Related article: Alan Turing: Gay Hero Stopped World War II Then Punished By Government
As we move on from black history month, let's not forget the name of the young girl who inspired a movement. International Women's Day is today and Claudette Colvin is in our minds stronger than ever. Hero Claudette's March 2nd, 1955 heroic/courageous act is the one that inspired Hero Rosa's December 1, 1955 heroic/courageous act. Rosa is important and so is Claudette. 
I dare you to ask around this important question – "Do you know who Claudette Colvin is?" – The Answer will probably be a NO.
Subscribe to Hollywood Insider's YouTube Channel, by clicking here.  
It's a shame that little girls don't usually hear the name Claudette Colvin in schools. Her story is one that proves that young people can make a difference in the world. History is not made without a little bit of defiance and too often kids are told that they don't have a voice. Sit down and wait until you're older. Colvin reminded us that change needs to be made now and who better to point it out than the people who will inhabit the future.
The Leap of Faith that Would Change the Course of History
In 1955, Claudette Colvin was 15 and a high school freshman. She was in an all-black "separate but equal" high school. She was a member of the NAACP Youth Council. According to Colvin in an interview with NPR, she was learning about black leaders in school like Harriet Tubman and Sojourner Truth. Her classes discussed how oppression affected the daily life of a black person: how they couldn't sit at a lunch counter with white people or use the same bathroom as them. They couldn't try on clothes at a store, or use the dressing rooms, and were required to draw a diagram of their feet size to buy shoes. Colvin says she still remembers that fateful day.
Related article: Did you see the hidden messages in 'Call Me By Your Name'? Find out behind the scenes facts in the full commentary and In-depth analysis of the cinematic masterpiece
She was sitting on a bus with her friends from school in the "colored section". A white lady got on and asked that Colvin and her friends move so that she could sit. Colvin remembers, "She couldn't sit in the same row as us because that would mean we were as good as her". Colvin's friends complied but she stayed put. As Colvin's classmate Annie Larkins Price recalled, "She decided on that day she wasn't going to move. She had been yelling "It's my constitutional right!". This young black teenage girl was then publicly humiliated as the law allowed for her to be arrested and then pushed off the bus. 
Colvin retells the story, "I kept saying, 'He has no civil right… this is my constitutional right… you have no right to do this.' And I just kept blabbing things out, and I never stopped. That was worse than stealing, you know, talking back to a white person."
Exclusive: Lion King is now a talk show host? The Launch of NEWEST ANIMATED TALK SHOW – 'The Anytime Show' with host Mister H. I. | Much needed humor and perspective
The 15-year-old schoolgirl Claudette Colvin's conviction stated that she "disturbed peace, violated the segregation law, and assault".
Price reminds, "There was NO assault."
She then became friends with then secretary of the Montgomery chapter NAACP Rosa Parks who had found out what Colvin had done through letters written to the organization about her bravery. Like I mentioned above, Claudette's actions caused a domino effect which inspired Rosa's actions several months later. 
Related article: Will The Diversity In Victory Of Last Year's Oscars 2019 – 91st Academy Award Winners Ever Be Repeated?
Rosa Parks Became the Face of the Bus Boycott while Claudette Colvin was Left Out of the History Books
9 months later, the Montgomery NAACP started a chapter wide bus boycott. They needed someone to be the face of the boycott. Claudette had unfortunately just become pregnant and on top of that, the NAACP thought she was too young to lead a movement. So instead they decided to use the lighter-skinned Rosa Parks to represent the boycott. They figured that it would be easier for white people to sympathize with her.
Limited Time Offer – FREE Subscription to Hollywood Insider, for substance and meaningful entertainment that is free of gossip and scandal, click here
Nobody should have anything against what Parks did. Society is more to blame for Parks getting all the credit than Parks herself. It was a marketing move by the NAACP. The rather conservative town of Montgomery would not have accepted a radical social change spearheaded by a pregnant teenager. So, Colvin was rewarded only with a night in jail and expulsion from school because of her pregnancy.
​Related article: FACT-CHECKED Series: Timothée Chalamet and 32 Things About This Extraordinary Superstar
Browder vs. Gayle: The Last Stand Against Bus Segregation
Browder vs. Gayle was a court case filed by black community leaders in December of 1955 on the grounds that bus segregation was unconstitutional. Colvin, along with four other women who were arrested for defying bus segregation, were plaintiffs in the lawsuit. The women were represented by civil rights attorney Fred Gray but after discovering that Colvin was pregnant, Gray dropped the case. Still, the women pushed on and on June 5th, 1956, the judges determined that state and local laws requiring bus segregation were unconstitutional and it was declared illegal in the state of Alabama. The case went as far as the Supreme Court, which upheld their ruling on December 17, 1956, with Claudette being the last witness to testify.
Related article: FACT-CHECKED Series: Armie Hammer and 32 Facts About Our Mega-Star
A few days later, Claudette's refusal to give up her seat had granted human rights and respect to all black residents of Alabama. There is power in speaking up or in this case, refusing to stand up. This 15-year-old girl stood up against a LAW that had oppressed hundreds of thousands of people, in fact, our society and humanity as a whole.
The CEO/editor-in-chief of Hollywood Insider, Pritan Ambroase, is also the creator of the Unsung Heroes series, he hand-picked Claudette for this series as he had vowed to remind the world of Claudette when he learned of her story as a teen. He remarks, "Claudette proves that speaking up with courage and bravery can change our entire world for the better. I am a huge believer in standing up against injustice and not staying silent. To me, speaking up is the only way. None of us have any excuses. She was 15. In the south, in the 50s. And yet….. enough said. Her heroism is something that should be spoken about over and over again. Courage is contagious. This was a David vs. Goliath battle, a Claudette vs. "unjust, cruel, oppressive and man-made legal system" battle, and I am glad Claudette won, just like David did. Thank you for helping me make Hollywood Insider better by including your story. Claudette paved the way for a Rosa to happen. Rosa paved the way for an Oprah to happen. Oprah paved the way for Malala Yousafzai to happen. Malala paved the way for Greta Thunberg to happen. The song of heroes plays on. Rosa deserves all the adulation and respect we can muster. And so does Claudette Colvin. There is space in history book pages and pedestals for more than one hero. Because of you, Claudette, the song of equal rights has played on. You are one of the greatest heroes for the United States of America and the world as a whole. You are certainly a hero to me. I hope our Unsung Heroes series inspires a lot more heroes of tomorrow. The world needs you all. Wherever you are. I started my foundation Humans of our World a decade ago because I believe in the power of our people across all borders physical, mental, and political, united standing up for humanity – that was a way I stood up against oppression. When it came to people, my mother taught me to care only about three factors and those are their absolute loyalty, size of their heart, and compassion, everything else does not matter. She taught me, "It is not about reciting religious verses. If you have one piece of cookie left, share that with everyone around you – that is the church, that is God, that is love."  I have seen the power of standing up and speaking out with my own actions as well as being on the receiving end with my brother Milan standing up for my mom, sister and I – he protected our family. There is power in speaking up and standing up – always do. My media network Hollywood Insider has all the space needed for all the heroes all over the world, in every color and design. Claudette, I hope to meet you someday and I look forward to being starstruck. Black heroes matter. Black lives matter." 
Disney Modern Age Showdown: Which is the Best Disney Movie from 2009-Now?
Claudette Colvin is a tragically unrecognized hero of the Civil Rights movement, but it's not too late for those of us in modern-day to share her story and honor her. Bring this unsung hero back into the history books. We love, respect, and honor you, Claudette Colvin. Thank you for being the bravest. ​
Once again, ask people who Claudette Colvin is, if they don't know, then tell them what you have learned today. Tell everyone. Rosa Parks is a hero. Claudette Colvin is a hero. Once again I repeat Ambroase's words, Hollywood Insider has all the space needed for all the heroes all over the world. Black heroes matter, Black lives matter.
​By Carrie Fishbane
More Interesting Stories From Hollywood Insider
– A Tribute To The Academy Awards: All Best Actor/Actress Speeches From The Beginning Of Oscars 1929-2019 | From Rami Malek, Leonardo DiCaprio To Marlon Brando & Beyond | From Olivia Colman, Meryl Streep To Bette Davis & Beyond
– Why Queen Elizabeth II Is One Of The Greatest Monarchs | Her Majesty Queen Elizabeth II of United Queendom of Great Britain & Northern Ireland
– Compilation: All James Bond 007 Opening Sequences From 1962 Sean Connery to Daniel Craig
– In the 32nd Year Of His Career, Keanu Reeves' Face Continues To Reign After Launching Movies Earning Over $4.3 Billion In Total – "John Wick", "Toy Story 4", "Matrix", And Many More
– Want GUARANTEED SUCCESS? Remove these ten words from your vocabulary| Transform your life INSTANTLY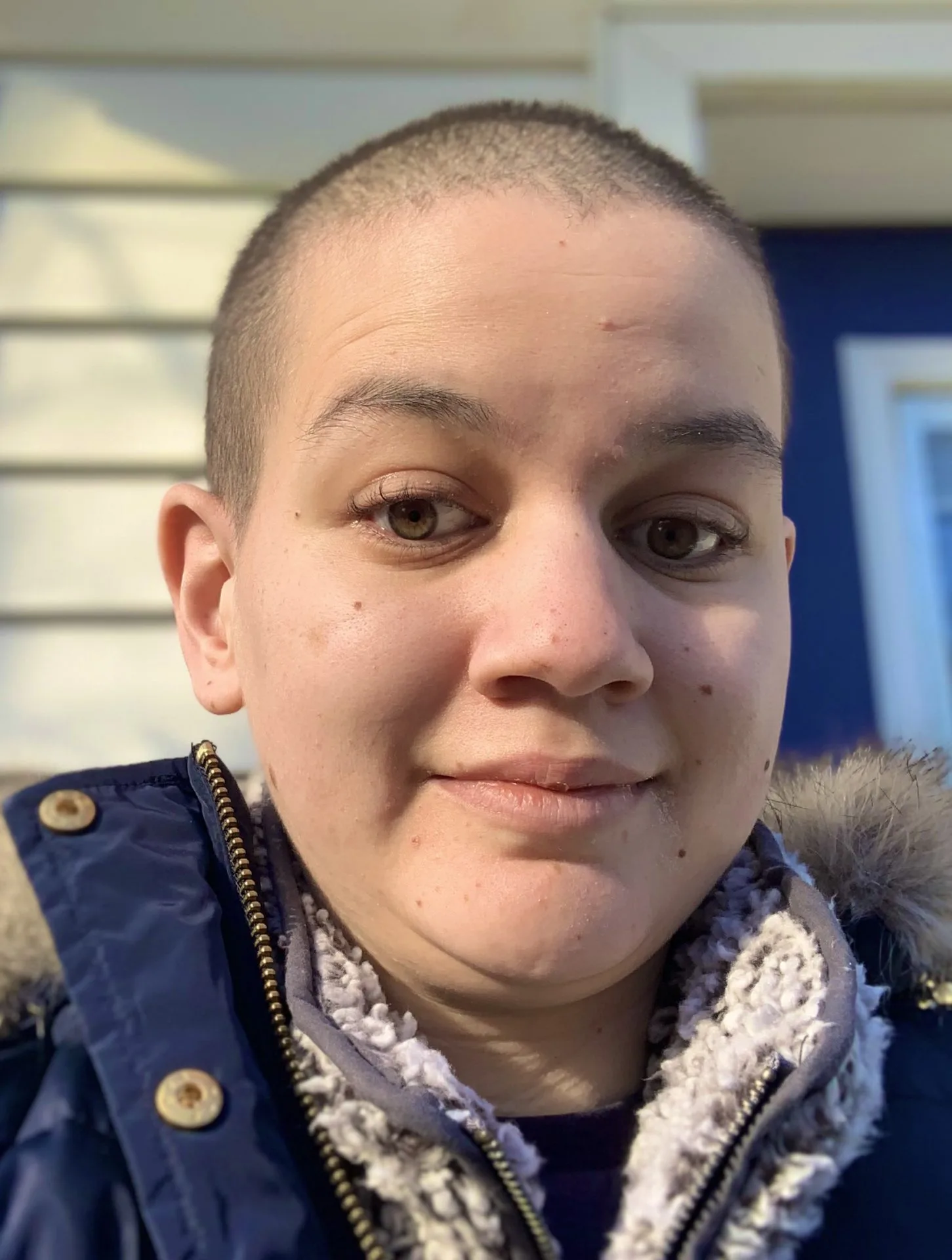 Carrie Fishbane is obsessed with all things comedy and loves to reflect on the impact of comedy on the world. Having spent thousands of hours studying literature, she also writes about the political impact of entertainment and the power movies and TV have to create social change. Hollywood Insider promotes ethics and substance in entertainment, which is exactly in line with Carrie's perspective. Carrie's favorite movies include Jojo Rabbit, Deadpool, and Inception and her favorite shows are Rick and Morty, Crazy Ex-Girlfriend, and The Office.