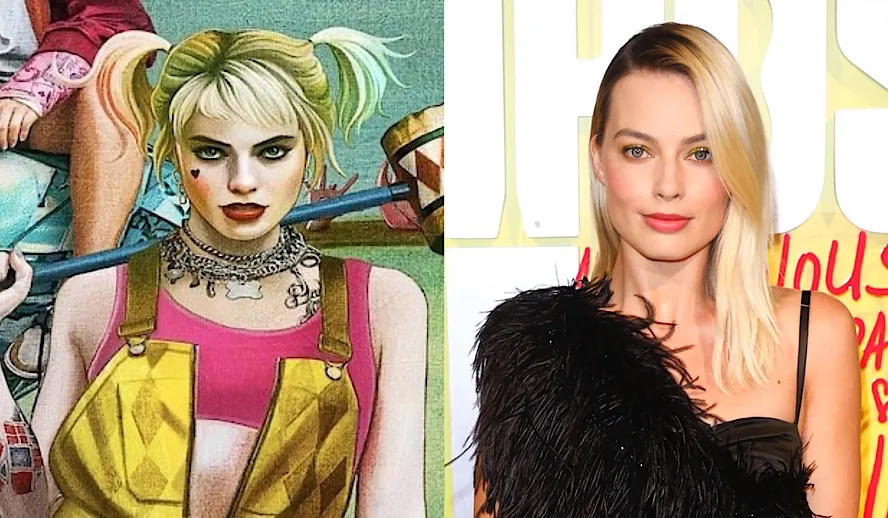 Photo:  Harley Quinn: Birds of Prey/Warner Bros./Tim P. Whitby 
DC may be starting to figure out what they needed for success. No longer trying to create some crazy universe, their strengths lie in more unique and singular properties, even if they are technically connected. 2019 releases Shazam! and the highly talked about Joker gave some seriously needed life to DC's film slate. DC has continued their hot streak with Birds of Prey (and the Fantabulous Emancipation of One Harley Quinn), allowing one of their stars to take center stage and fully explode in one of the more fun and practical comic book films of late.
There Need Only Be Quinn
The Prey's marketing sounded like a team-up movie. It's not. And the fact that a second alternative title, Harley Quinn: Birds of Prey, has been released (thanks to the worst DCEU film opening in history), DC wants people to understand the one and only truth: this is Harley Quinn's story, and no one else's. Thankfully, that's all you need in order to enjoy this ruckus flick. Because if we need everyone else, we'd be sorely disappointed as Margot Robbie outshines the cast in every possible way.  
Prey gives Quinn a depth and fun story, narrated and told in non-linear fashion by the former Crime Princess of Gotham herself. Quinn learns she's hurt lots of people over her many years with the Joker, and now that they are no more, those people feel free to take out their revenge. While Suicide Squad gave us a taste of Harley's life as part of Gotham's criminal underworld, here we get to see the layers of who she is and her past that is traumatizing and defining in all the wrong ways. Margot Robbie needed a chance to be in a film that was more open and fit to her character, and she got the emancipation from the dreadful Suicide Squad with Birds of Prey. While it isn't the perfect movie by any means, Quinn is free, freaky, and frolicking about the streets of Gotham which is the reason most of us came to this movie anyways. 
Related Article: Watch: Reaction From Stars On The Making Of Once Upon A Time In… Hollywood | Leonardo DiCaprio, Brad Pitt, Margot Robbie & Quentin Tarantino
Behind The Scenes – Harley Quinn: Birds of Prey
Video: Hollywood Insider YouTube Channel​
The action was glorious. When I say that I still mean Quinn's action bouts, as the other characters underwhelmed next to her. But that was really expected, so no-fault there. Settings like the abandoned Gotham amusement park and the Gotham Police Station were perfect locations for some of the most practical and unique action sequences, incorporating brilliant choreography to fit Quinn's acrobatic skillset. In a world where superhero films use outlandish and unlikely action, Prey chooses realistic fighting and logic that had me saying "yes" in the theater. At least for the most part.
A Worthy Adversary
While the Birds couldn't compare to the real star, Quinn's opponent here was both charismatic and terrifying. Ewan McGregor is fantabulous as the Black Mask (or Roman Sionis), so good that my only qualm is that he is unlikely to face his true comic book adversary: The Dark Knight. He and his henchmen had intangibility lacking in most comic book movie gangs. Roman's motivations are clear, and his own past hinted at (clearly traumatic as well), giving the villain a depth despite little time to develop. Of course, the charming character only accomplishes this through the talents of McGregor who shows he isn't just a Jedi Master. He is unhinged and ready to snap at the slightest of mishaps or teases thrown his way, but will laugh at the sickest of jokes. 
Full Commentary & Reactions From Stars – Harley Quinn: Birds of Prey
Video: Hollywood Insider YouTube Channel​
Had McGregor fumbled in any way, it could have seriously hindered or even crippled the legs that the simple story stood on, but instead, his unquenchable thirst and chase for a McGuffin item gave the film an extra boost of energy to pair with Quinn's own enigmatic energy of her own.  
Birds of Prey is one of the DC-iest movies I've seen and left me wanting more from the universe. It gave me hope with how they could truly bring these comics to life. Seeing Gotham finally portrayed in a way that fits the comics I read, my excitement for The Batman is only greater. 
With their upcoming slate, and Marvel likely to falter and run out of steam, DC has the opportunity of a lifetime to go on a run here, and Birds of Prey did nothing to hinder that run. 
​By Merrick Sinclair
More Interesting Stories From Hollywood Insider
– A Tribute To The Academy Awards: All Best Actor/Actress Speeches From The Beginning Of Oscars 1929-2019 | From Rami Malek, Leonardo DiCaprio To Marlon Brando & Beyond | From Olivia Colman, Meryl Streep To Bette Davis & Beyond
– The Verified Complete List of Every Female Best Director Oscar Winner: Fact-Checked Series
– Why Queen Elizabeth II Is One Of The Greatest Monarchs | Her Majesty Queen Elizabeth II of United Queendom of Great Britain & Northern Ireland
– Video: '1917' – Golden Globes Winner – Full Commentary And Reactions From The Stars & Crew Including Sam Mendes, George MacKay, Dean-Charles Chapman & Team
– Video: Full Commentary & Reactions From Stars On 'Bombshell' With Charlize Theron, Nicole Kidman, Margot Robbie, Jay Roach & Team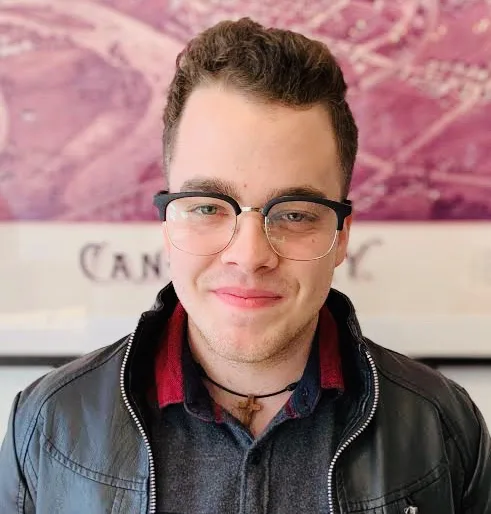 Merrick Sinclair is a film journalist with a passion for cinema, Hollywood and filmmaking since a young age. Merrick focuses on reviews and features here at Hollywood Insider, and takes careful thought as to the impact cinema has on culture and what that means for us. Whether they be old or new, blockbuster or independent, Merrick understands the role movies have on society and how each individual has their own unique experience with movies. Merrick hopes to unpack his observations with clarity for readers while allowing them to walk away with their own opinions on any given topic.