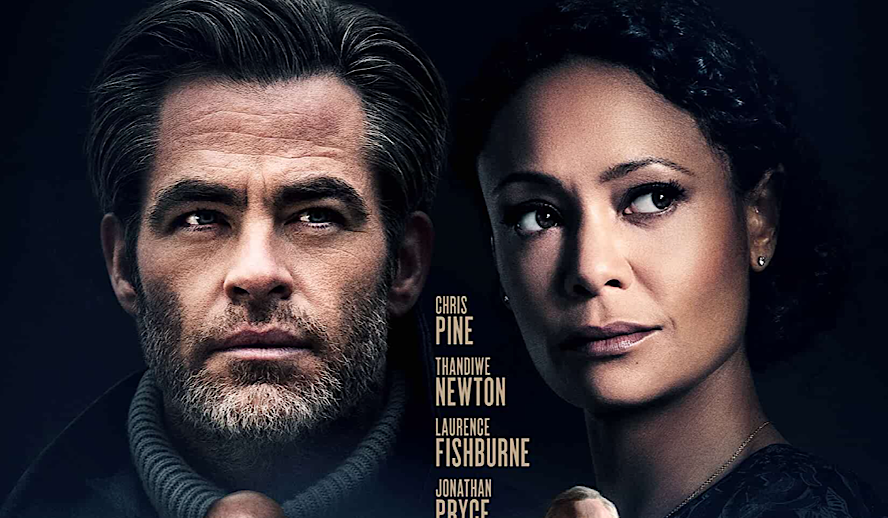 Photo: 'All the Old Knives' 
'All the Old Knives' was released on Prime Video, which is Jeff Bezos's answer to Netflix, on April 8th, 2022. The film stars 'Wonder Woman' (2017) and Star Trek's (2009-2016) Chris Pine as its main character, Henry Pelham. Pelham, along with his lover, Celia (played by Thandiwe Newton from 'Westworld' and Hugh Jackman's 'Reminisce'), are CIA agents based in Europe, at their Vienna station. When a terrorist hijacking of a plane full of about one hundred passengers goes horribly awry for the CIA, Austrian, and German authorities, the entire Vienna station basically implodes.
One member of the team went on to kill himself over the guilt, another was killed in a field mission, Celia went into retirement, moved to America, and ended her relationship with Henry, and Jonathan Pryce's (Governor Swann from 'Pirates of the Caribbean') Bill later goes on to leave and relocate to dreary London, which he hates. Henry, however, remains an active agent, and the station head, Vick Wallinger (played by Laurence Fishburne), also continues to operate.   The film is also an adaptation. 'All the Old Knives' is also the title of the novel on which the work is based, and was written by Olen Steinhauer. First published in 2015, the story now coexists as a major motion picture, just seven years later.
Related article: OSCAR-NOMINATED – EXCLUSIVE: 'Dune' Full Commentary, Reactions, Making Of – Timothee Chalamet, Zendaya, Oscar Isaac
Related article: OSCAR-NOMINATED – 'House of Gucci' Full Commentary & Behind the Scenes – Lady Gaga, Adam Driver, Jared Leto, Al Pacino
Related article: OSCAR-NOMINATED – 'Belfast' Full Commentary & BTS – Jamie Dornan, Caitriona Balfe, Judi Dench
Related article: OSCAR-NOMINATED – 'West Side Story' Full Commentary – Rita Moreno, Steven Spielberg, Rachel Zegler
Related article: OSCAR-NOMINATED – 'No Time to Die' Full Commentary, Behind the Scenes & Reactions, Daniel Craig, Rami Malek, Bond
Twisting
the Knife
Night Shyamalan is a filmmaker known for his plot twists. It's become synonymous with his style. When entering a theater or pulling up a streaming service to watch a Shyamalan work (such as 'Old,' which hit theaters in July or the Apple TV+ series, 'Servant'), you expect everything you learn in the first two acts to be completely upended by the last. And, this is exactly what Amazon's 'All the Old Knives' has done. Though not directed by Shyamalan, and instead by Janus Metz Pedersen, the film delivers one of the biggest, most effective twists a story can give, in revealing its protagonist to also be its antagonist. And, while I, personally, find Mr. Shyamalan's twists typically come way too out of the left field, 'All the Old Knives' does keen work to make its twist plausible and not force its audience to completely break its already generous suspension of disbelief. I will say, from a screenwriter's standpoint, that I found the way in which the film hid some of its truths for later reveal to be cheap.
Flashbacks are one thing, I personally hate them, but they are a widespread narrative "tool." However, a flashback is quite literally the story just cutting back in time. All of a sudden we're just, back in time. It's as if the filmmaker/writer said: "Yes, we started the movie here, but right now we wanna show you this thing that happened way over here, so let's just cut to it, through space, through time, through narrative, and just show it to you." It feels like lazy writing most of the time, coming from someone who spends hours trying to come up with ways to work in exposition that aren't just "cutting back and forth at will through time." Yet, I have to tell you, this is what 'All the Old Knives' does at several points, and they don't even try to hide it under the guise of "flashback.". And again, I understand non-linear storytelling is a…style? Even Tarantino is known for his use of the technique.
Related article: All Best Actor/Actress Speeches From The Beginning Of Oscars 1929-2019 | Hollywood Insider
Related article: EVOLUTION: Every Henry Cavill Role From 2001 to 2021, All Performances Exceptionally Poignant
Related article: EVOLUTION: Every Chris Evans Role From 1997 to 2020, All Performances Exceptionally Poignant
Related article: 'In the Heights' Full Commentary & Behind the Scenes +  Reactions – Lin Manuel Miranda, John M. Chu
But, as a screenwriter and audience member, when the film I'm watching takes an immediate eight-year time jump in its first ten minutes, then cuts back and forth between the present and the eight years prior, then decides to randomly also show me a plotline occurring two weeks prior to the present timeline, I feel a little cheapened. I mean, even you probably had to read that last sentence twice because it felt like you were having a stroke trying to follow along. However, the character motives and stories surrounding the twists and turns, all seem coherent, plausible, and tight, with the film making sure to connect all of its dots satisfyingly by the end. 
Bond. James Bond
James Bond is obviously the most notable super-secret suave spy guy in human history. Right? Even kids born way after the first Bond film, from 1962, know the secret agent man's iconic phrase: "Shaken, not stirred." No, sorry, that's supposed to be: "Bond. James Bond." Bond films continue to be made even to this day, with the most recent, 'No Time to Die' releasing 59 years after the original 'Dr. No,' which starred the late Sean Connery. The character, James Bond, has also become one of the most coveted roles in all of show business, right up there with Batman, with nine actors having portrayed the spy over the years, with a mystery tenth on the way. And, one thing Bond films are always known for, is their sense of style and class.
Related article: The Hollywood Insider's CEO Pritan Ambroase: "The Importance of Venice Film Festival as the Protector of Cinema"
Related article: The Masters of Cinema Archives: The Hollywood Insider Pays Tribute to 'La Vie En Rose', Exclusive Interview with Director Olivier Dahan
Related article: – Want GUARANTEED SUCCESS? Remove these ten words from your vocabulary| Transform your life INSTANTLY
Related article: #metoo Revolution: Powerful Questions That Need Answers
Related article: FACT-CHECKED Series: Timothee Chalamet and 32 Facts about The Young Superstar
These are where our preconceived notions of sexy spies sipping martinis or smoldering while smoking cigarettes in sharp suits all come from. And, 'All the Old Knives' makes sure to deliver on a level of class that smoothly aligns it with the franchise responsible for the modern demand for spy thrillers, and I'm not talking about 'Get Smart.' We see Chris Pine and Thandiwe Newton running through scenic European streets chasing down leads, contacts, and each other. We also get some nice shots of Mr. Pine driving a slick car along the sunny California coast, another key component to any spy content. And, much of the movie's present-day timeline see Pine's Pelham and Newton's Favreau engaged in a conversation of espionage around a fancy dinner, complete with a multi-course meal, dessert, and wine upon wine. Seriously, there's a lot of wine in this movie. But, wine means class, right? From the beautiful European cities like Vienna, to The Golden State's wine bar-restaurant with its romantic ambience, 'All the Old Knives' goes full in, delivering a movie that feels as classy, and is as fraught with sexual tension as Mr. Bond, himself. 
'All the Old Knives' – Goofs
While the movie does an excellent job painting a picture of how high-profile government entities deal with issues like the one presented in this film (a picture that feels more plausible and grounded in reality than it really should, with the CIA assassinating one of their own and making it look like a suicide to avoid embarrassment), this is not to say that it is without its flaws. As mentioned earlier, the major event of the story, is the hijacking of "Flight 127," where terrorists killed over one-hundred people. Throughout the movie, we see footage of inside the plane, released by the hijackers, as well as a few sequences from actually inside the plane itself. And, we, therefore, see that the hijackers have not only managed to get fully-loaded firearms on-board, but also made their way into the cockpit. Since 9/11, a date which bears no need for further elaboration, flight protocols have undergone major overhauls, with cockpits now nigh inaccessible from the cabin. Furthermore, and perhaps much grimmer, in a post-9/11 world, humans are thought to behave much differently in a life or death scenario of such nature. 
Related article: MUST WATCH – The Hollywood Insider's CEO Pritan Ambroase's Love Letter to Black Lives Matter – VIDEO
Subscribe to The Hollywood Insider's YouTube Channel, by clicking here.
Prior to the attacks on the World Trade Center, hijackers would typically not kill everyone on-board unless provoked or their demands were not met. Therefore, compliance from the passengers and crew was much easier to gain, manage, and sustain. However, after 9/11, people are conditioned differently. We likely all remember United Airlines Flight 93, especially those of us in my home state of PA. Flight 93 crashed in Somerset County after it was taken over by a group of extremist terrorists. It is believed that they intended to crash the aircraft into the U.S. Capitol Building in D.C., which the hijackers had diverted the plane towards. However, Flight 93 is the only hijacked flight from that day that never reached its target, and that is because the passengers and crew already knew they would never reach theirs. After the plane had been taken over, passengers began receiving messages about the suicide attacks carried out on the World Trade Center and the Pentagon. And, in a collective act of heroism, the passengers and crew attempted to regain control of the aircraft from the hijackers, an effort which succeeded in foiling their attack on D.C., but ended with the deaths of everyone on-board, as the plane was crashed into a field during the revolt.
Related article: Why Queen Elizabeth II Is One Of The Greatest Monarchs | Her Majesty Queen Elizabeth II of United Queendom of Great Britain & Northern Ireland (Video Insight)
Limited Time Offer – FREE Subscription to The Hollywood Insider
Click here to read more on The Hollywood Insider's vision, values and mission statement here – Media has the responsibility to better our world – The Hollywood Insider fully focuses on substance and meaningful entertainment, against gossip and scandal, by combining entertainment, education, and philanthropy.
Now, post-9/11, the notion that you might still be able to make it home to your loved ones if your flight is taken over by hijackers, is gone. It is believed that in this scenario, it would now be impossible for a group of four terrorists to take over and hold control of a plane full of passengers. The passengers would no longer be conditioned to even consider their survival an option for the hijackers, and would likely resort to extreme measures in a bid to save their lives, measures likely as extreme as those of the passengers and crew of Flight 93. A plane full of people who believe that they already have nothing left to lose, would be exceedingly dangerous for a small group of deviants, likely putting an end to their plot right there, on the landing strip.   
Cast: Chris Pine, Thandiwe Newton, Jonathan Pryce, Laurence Fishburne, Ahd Hassan Kamel, David Dawson, Orli Shuka
Crew: 
Director – Janus Metz Pedersen

Producers – Neil Burger, Kate Churchill, Drew Comins, Zev Foreman, Mark Gordon, Richard Hewitt, Joanne Lee, Chris Pine

Editors – Mark Eckersley, Per Sandholt

Writer – Olen Steinhauer
By Connor Garvin
Click here to read The Hollywood Insider's CEO Pritan Ambroase's love letter to Cinema, TV and Media. An excerpt from the love letter: The Hollywood Insider's CEO/editor-in-chief Pritan Ambroase affirms, "We have the space and time for all your stories, no matter who/what/where you are. Media/Cinema/TV have a responsibility to better the world and The Hollywood Insider will continue to do so. Talent, diversity and authenticity matter in Cinema/TV, media and storytelling. In fact, I reckon that we should announce "talent-diversity-authenticity-storytelling-Cinema-Oscars-Academy-Awards" as synonyms of each other. We show respect to talent and stories regardless of their skin color, race, gender, sexuality, religion, nationality, etc., thus allowing authenticity into this system just by something as simple as accepting and showing respect to the human species' factual diversity. We become greater just by respecting and appreciating talent in all its shapes, sizes, and forms. Award winners, which includes nominees, must be chosen on the greatness of their talent ALONE.
I am sure I am speaking for a multitude of Cinema lovers all over the world when I speak of the following sentiments that this medium of art has blessed me with. Cinema taught me about our world, at times in English and at times through the beautiful one-inch bar of subtitles. I learned from the stories in the global movies that we are all alike across all borders. Remember that one of the best symbols of many great civilizations and their prosperity has been the art they have left behind. This art can be in the form of paintings, sculptures, architecture, writings, inventions, etc. For our modern society, Cinema happens to be one of them. Cinema is more than just a form of entertainment, it is an integral part of society. I love the world uniting, be it for Cinema, TV. media, art, fashion, sport, etc. Please keep this going full speed."
More Interesting Stories From The Hollywood Insider
– Want GUARANTEED SUCCESS? Remove these ten words from your vocabulary| Transform your life INSTANTLY
– A Tribute to Martin Scorsese: A Complete Analysis of the Life and Career of the Man Who Lives and Breathes Cinema 
– Do you know the hidden messages in 'Call Me By Your Name'? Find out behind the scenes facts in the full commentary and In-depth analysis of the cinematic masterpiece
– A Tribute To The Academy Awards: All Best Actor/Actress Speeches From The Beginning Of Oscars 1929-2019 | From Rami Malek, Leonardo DiCaprio To Denzel Washington, Halle Berry & Beyond | From Olivia Colman, Meryl Streep To Bette Davis & Beyond
– In the 32nd Year Of His Career, Keanu Reeves' Face Continues To Reign After Launching Movies Earning Over $4.3 Billion In Total – "John Wick", "Toy Story 4", "Matrix", And Many More
all the old knives, all the old knives, all the old knives, all the old knives, all the old knives, all the old knives, all the old knives, all the old knives, all the old knives, all the old knives, all the old knives, all the old knives, all the old knives, all the old knives, all the old knives, all the old knives, all the old knives, all the old knives, all the old knives, all the old knives, all the old knives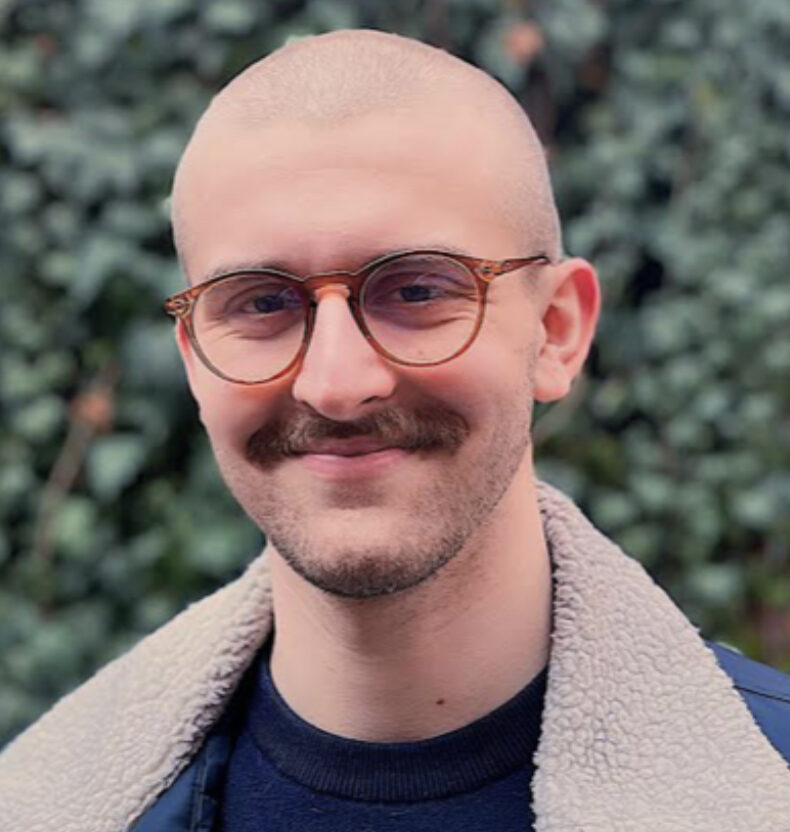 Connor Garvin has been a writer for as long as he can remember. Writing has enabled him to distill the thoughts within his own head, as well as allowed him to have those same thoughts heard. Connor is a screenwriter, and filmmaker more generally, with a focus on television. He also believes that real change only occurs if everyone is heard, and is therefore a proud champion of the arts, and a kindred spirit to The Hollywood Insider and its values.