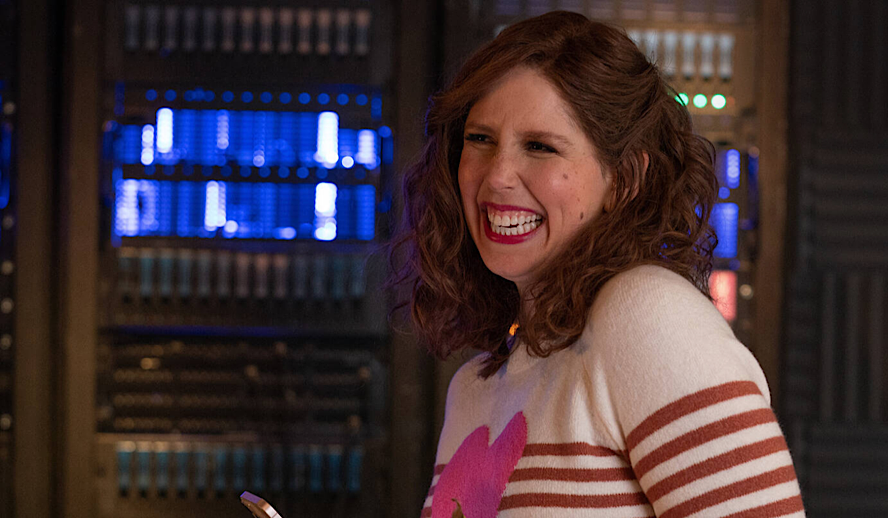 Photo: 'I Love That for You'
As we saw for seven years on SNL, Vanessa Bayer is funny. Her Jacob the Bar-Mitzvah boy, her Totino's wife, and her Miley Cyrus impersonation are all characters that were charming and well-balanced. Unfortunately, the same laughs I had during her spot on Saturdays have not traveled over to her new show 'I Love That for You'.
The Premise
'I Love That for You' follows the story of childhood leukemia survivor Joanna Gold (Bayer) as she finally gets her dream job at the fictional home shopping channel SVN. When she gets fired on her first day, in a desperate plea to stay, she lies and tells her boss and coworkers her cancer is back. As she befriends her SVN idol Jackie Silton (Molly Shannon), is exploited for her illness by her boss Patricia Cochran (Jenifer Lewis), and begins a romance with showrunner Jordan Wahl (Paul James), she is forced to maintain the lie or face disappointing her now adoring fans and coworkers.
Related Video: Full Commentary on 'Top Gun: Maverick': Tom Cruise, Val Kilmer, Jennifer Connelly, Miles Teller
Related video: 'Top Gun: Maverick' Full Premiere Reactions: Tom Cruise, Val Kilmer, Jennifer Connelly, Miles Teller
Related video: EVOLUTION: Every Tom Cruise Role From 1981 to 2021, All Performances Exceptionally Poignant
Knowing that the show was inspired by Bayer's real-life battle with cancer as a child, I was hoping it would be more heartfelt and full, rather than kinda half done and empty. The basic premise is strong on paper. But it hasn't been so strong on-screen.
Patricia Cochran and Jennifer Lewis
By far the best part of the show, aside from the premise itself, is Jenifer Lewis. She brings an amount of stability to the story with her performance as the 2022 Wilhelmina Slater: Her character Patricia Cochran is a Black and powerful, sexy workaholic who's always dressed to the nines and has worked for everything she has. But, unlike Slater, Cochran is never painted as a villain, and Lewis never plays her as such. Lewis treats Cochran with a perfect amount of sitcom-depth and real vulnerability. Maybe I'm just a Lewis stan who can't see past her regal movement and impassioned performance of 'Feeling Good'. But either way, she steals the show for me. (That makeup and hair department, led by Matthew Holman, is treating her very well.)
Related article: A Tribute to Johnny Depp: The Actor and Musician Who Defined Range
Related video: EVOLUTION: Every Johnny Depp Role From 1984 to 2020, All Performances Exceptionally Poignant
Related article: A Tribute to the Hero & President Volodymyr Zelenskyy: Comedian/Actor, Ukraine's President and Heroic Leader
The Writing Leaves More to be Desired
There's an old saying about how if a writer doesn't have much to say they write in profanity to fill in the blanks. And, unfortunately, this show is a major culprit of that. I'm a firm believer that obscenities have their place, and they can be highly effective, but they need some moderation and intention behind them. So much of it is "F" this and "F" that, and some of it's fun, but after a while, it feels like the show has lost something to say.
The show is also either going too fast or too slowly. It lacks smooth transitions and the proper ability to truly sit in serious moments. For example, in a scene where Gold is trying to get her father (played by Matt Malloy) to lie about her cancer coming back, he exclaims that he thought she was going to die when she really had leukemia. This moment should have been heartbreaking. But the scene moved far too fast for me to properly sit in his pain. 
Related video: Full Premiere Reactions 'Doctor Strange in the Multiverse of Madness': Benedict Cumberbatch & Team
Related Video: OSCAR-NOMINATED – EXCLUSIVE: 'Dune' Full Commentary, Reactions, Making Of – Timothee Chalamet, Zendaya, Oscar Isaac
Related Video: OSCAR-NOMINATED – 'House of Gucci' Full Commentary & Behind the Scenes – Lady Gaga, Adam Driver, Jared Leto, Al Pacino
One of the show's biggest offenses is its tiptoeing around racial inequity. In one scene, Cochran confides in Gold about a medical issue and hints at how poorly doctors treat her because of her race. Gold expresses her sympathy and becomes a sort of White savior by bringing her own doctor (who is her dad pretending to be her doctor) to talk to Cochran. 
Black women not being listened to by doctors is a real problem that could have had screen time in this White sitcom. And for a wealthy Black businesswoman to be sharing her story would be highly impactful: Cochran can have all the money in the world, but wealth does not erase Blackness. It's a shame that the writers did not take the time to really say what could have been said. And they're not just doing that with Cochran.
Related article: EVOLUTION: Every Henry Cavill Role From 2001 to 2021, All Performances Exceptionally Poignant
Related article: EVOLUTION: Every Chris Evans Role From 1997 to 2020, All Performances Exceptionally Poignant
Related article: #metoo Revolution: Powerful Questions That Need Answers
Related article: FACT-CHECKED Series: Timothee Chalamet and 32 Facts about The Young Superstar
Vanessa Bayer is Funny. But Gold Isn't
The success of Molly Shannon's movie 'Superstar' was that it was just that: A movie. She took her beloved and weird character Mary Katherine Gallagher and put her in a film, in which she had only a certain amount of time to tell one story. Everything we loved about Gallagher on SNL was given all of the freedom but only for 81 minutes. This made all of the choices deliberate.
Giving Bayer a television show is a good idea. However, giving her famous awkwardness a television show is not. Bayer is excellent at playing characters who are uncomfortable and childish, but an entire show dedicated to that can get tiresome. Her character Joanna Gold lacks boundaries, which has made her creepy, even stalker-ish when it comes to relationships, she does not know when to stop talking, and so far having seen six hour-long episodes of this, I'm not enjoying the never-ending cringe. HOWEVER… this could be an intentional choice by the creators. 
Related article: MUST WATCH – The Hollywood Insider's CEO Pritan Ambroase's Love Letter to Black Lives Matter – VIDEO
Subscribe to The Hollywood Insider's YouTube Channel, by clicking here.
Related article: All Best Actor/Actress Speeches From The Beginning Of Oscars 1929-2019 | Hollywood Insider
A child growing up with cancer, at any stage in their adolescence, has experienced a kind of trauma that needs to be coped with. Gold's version of coping could be her running mouth, and her lack of boundaries could have been caused by a lack of developed social skills due to her isolation as a child. And I can't imagine watching a television show that is riddled with fakeness during peak years of growing up helped her gain a proper sense of self.
If Bayer and her co-creator Jeremy Beiler walked into this using the trauma of childhood cancer as fuel for comedy, then I can understand where they were coming from, and have way more sympathy for the cringe. But, if I'm being honest, I don't think that's where their heads were at. It seems more like they thought, Bayer is good at awkward, uncomfortable, and goofy, so let's milk it for all it's worth. And she is good at those things. But moderation is necessary.
Related article: Why Queen Elizabeth II Is One Of The Greatest Monarchs | Her Majesty Queen Elizabeth II of United Queendom of Great Britain & Northern Ireland (Video Insight)
Limited Time Offer – FREE Subscription to The Hollywood Insider
Click here to read more on The Hollywood Insider's vision, values and mission statement here – Media has the responsibility to better our world – The Hollywood Insider fully focuses on substance and meaningful entertainment, against gossip and scandal, by combining entertainment, education, and philanthropy.
I think Gold's behavior could pay off if there was a scene in one of the episodes that addresses how childhood cancer affects the survivors in their adulthood. There is potential here for Gold to become a character that grows and evolves from her persistently barrier-less state into a fully functioning adult throughout the show. This potential, and my love of Lewis, is why I intend to finish the season. 
The Potential is Worth the Watch
I think I've been a bit hard on the show, but I just want the execution to be as good as the idea. From the six episodes I've seen, there have been some fun moments, like Molly Shannon screaming in a drive-thru, the adorably honest foreplay scene between Gold and Wahl, and every time Cochran walks into a room. But I'm not sure how much the show has made me care about anyone. No one, aside from Lewis, really has any dignity.
Related article: The Hollywood Insider's CEO Pritan Ambroase: "The Importance of Venice Film Festival as the Protector of Cinema"
Related article: The Masters of Cinema Archives: The Hollywood Insider Pays Tribute to 'La Vie En Rose', Exclusive Interview with Director Olivier Dahan
Related article: – Want GUARANTEED SUCCESS? Remove these ten words from your vocabulary| Transform your life INSTANTLY
I'm pretty sure I know how the show will end: Gold's lie will be revealed and her coworkers Darcy and Beth Ann (played by Matt Rogers and Ayden Mayeri respectively) will be satisfied, Stilton will feel betrayed along with all of her fans, and Gold will have to pick up the pieces in the second season. Which, doesn't leave a lot to the imagination, but I'm interested in seeing how this idea can expand. Kind of like 'Unbreakable Kimmy Schmidt', the OG concept really only can take you so far, but they still managed to expand it into four seasons. I'm curious to see how these characters become lovable, how they grow, and where the writers are trying to take us.
'I Love That for You' has new episodes every Sunday on Showtime.
Cast: Vanessa Bayer, Jenifer Lewis, Paul James, Ayden Mayeri
Producers: Vanessa Bayer, Jeremy Beiler, Megan Ellison
Created by: Vanessa Bayer, Jeremy Beiler
By Z Murphy
Click here to read The Hollywood Insider's CEO Pritan Ambroase's love letter to Cinema, TV and Media. An excerpt from the love letter: The Hollywood Insider's CEO/editor-in-chief Pritan Ambroase affirms, "We have the space and time for all your stories, no matter who/what/where you are. Media/Cinema/TV have a responsibility to better the world and The Hollywood Insider will continue to do so. Talent, diversity and authenticity matter in Cinema/TV, media and storytelling. In fact, I reckon that we should announce "talent-diversity-authenticity-storytelling-Cinema-Oscars-Academy-Awards" as synonyms of each other. We show respect to talent and stories regardless of their skin color, race, gender, sexuality, religion, nationality, etc., thus allowing authenticity into this system just by something as simple as accepting and showing respect to the human species' factual diversity. We become greater just by respecting and appreciating talent in all its shapes, sizes, and forms. Award winners, which includes nominees, must be chosen on the greatness of their talent ALONE.
I am sure I am speaking for a multitude of Cinema lovers all over the world when I speak of the following sentiments that this medium of art has blessed me with. Cinema taught me about our world, at times in English and at times through the beautiful one-inch bar of subtitles. I learned from the stories in the global movies that we are all alike across all borders. Remember that one of the best symbols of many great civilizations and their prosperity has been the art they have left behind. This art can be in the form of paintings, sculptures, architecture, writings, inventions, etc. For our modern society, Cinema happens to be one of them. Cinema is more than just a form of entertainment, it is an integral part of society. I love the world uniting, be it for Cinema, TV. media, art, fashion, sport, etc. Please keep this going full speed."
More Interesting Stories From The Hollywood Insider
– Want GUARANTEED SUCCESS? Remove these ten words from your vocabulary| Transform your life INSTANTLY
– A Tribute to Martin Scorsese: A Complete Analysis of the Life and Career of the Man Who Lives and Breathes Cinema 
– Do you know the hidden messages in 'Call Me By Your Name'? Find out behind the scenes facts in the full commentary and In-depth analysis of the cinematic masterpiece
– A Tribute To The Academy Awards: All Best Actor/Actress Speeches From The Beginning Of Oscars 1929-2019 | From Rami Malek, Leonardo DiCaprio To Denzel Washington, Halle Berry & Beyond | From Olivia Colman, Meryl Streep To Bette Davis & Beyond
– In the 32nd Year Of His Career, Keanu Reeves' Face Continues To Reign After Launching Movies Earning Over $4.3 Billion In Total – "John Wick", "Toy Story 4", "Matrix", And Many More
vanessa bayer, vanessa bayer, vanessa bayer, vanessa bayer, vanessa bayer, vanessa bayer, vanessa bayer, vanessa bayer, vanessa bayer, vanessa bayer, vanessa bayer, vanessa bayer, vanessa bayer, vanessa bayer, vanessa bayer, vanessa bayer, vanessa bayer, vanessa bayer, vanessa bayer, vanessa bayer, vanessa bayer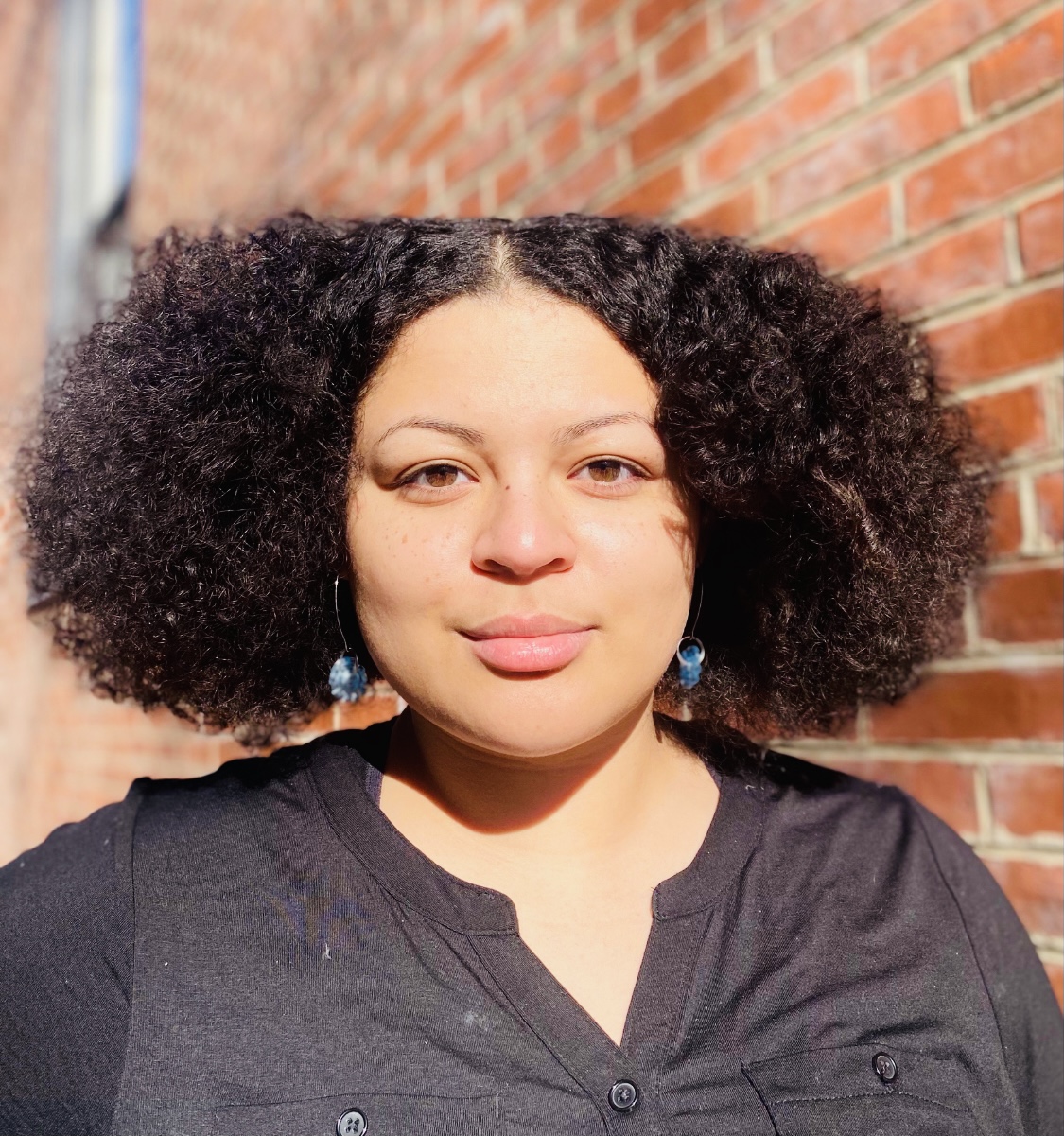 Z Murphy (she/they) has a passion for storytelling. As a queer person of color, Z always aims to challenge their readers to look at art in a new light by putting racial and sexual identities in conversation with pop culture. With this dedication to inspiring respectful and insightful dialogue, Z is thrilled to be a part of the Hollywood Insider cohort, a media network that supports content focused on perceptive exploration rather than gossip.