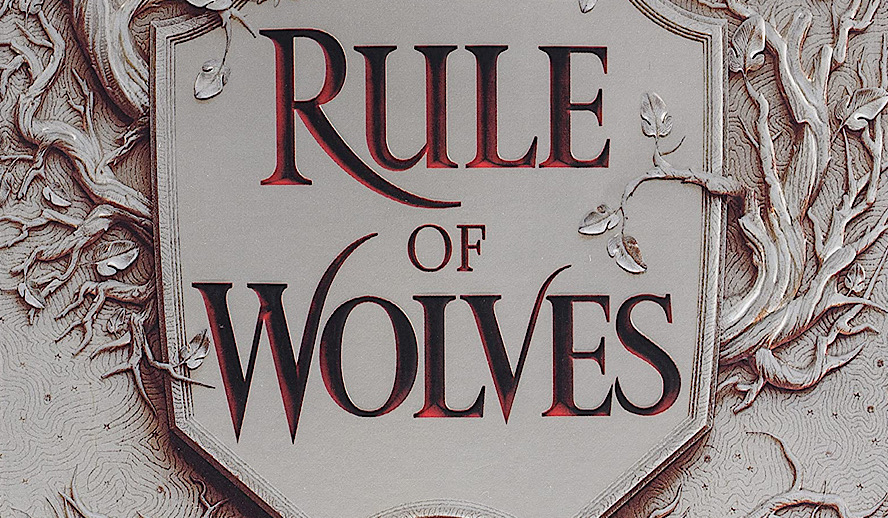 Photo: Young Adult Novels
The young adult genre has been booming, mass-producing novels upon novels that have been keeping this generation of teens interested for pages to come. Their high levels of readability and entertainment are making them a fan favorite for adults too, growing the genre to unprecedented sizes. Young adult, YA, is defined as a category of fiction that is written for readers aged 12-18 years old, targeting adolescent experiences and coming-age moments that all audiences can relate to, no matter if there are dragons involved or not.
Related article: EXCLUSIVE: 'Dune' Full Commentary, Reactions, Making Of – Timothee Chalamet, Zendaya, Oscar Isaac
Related article: 'No Time to Die' Full Commentary, Behind the Scenes & Reactions, Daniel Craig, Rami Malek, Bond
Related article: 'In the Heights' Full Commentary & Behind the Scenes +  Reactions – Lin Manuel Miranda, John M. Chu
Related article: All Best Actor/Actress Speeches From The Beginning Of Oscars 1929-2019 | Hollywood Insider
Related article: 'House of Gucci' Full Commentary & Behind the Scenes – Lady Gaga, Adam Driver, Jared Leto, Al Pacino
Even amidst the pandemic, the genre and its respective authors did not disappoint, old and new creators whisking readers away into worlds of fantasy and fiction. With diverse characters, engaging ideas, and plot twists so windy you'll be dizzy afterward – here are our ten favorite YA books of the year. Make sure to cross them off your To Be Read (TBR) list before the year is over. (P.S. We left some keywords that we think encapsulate the novel, read it, and see if it suits you!)
Top 10 Young Adult Novels:
'Lore' by Alexandra Bracken 
Released in January, this mythological novel is the latest standalone by Alexandra Bracken. Known for her widely famous series, 'The Darkest Minds,' Bracken is a goddess herself at crafting stories and worlds that we would have never been able to imagine in our mind's eye. 
'Lore' is about nine Greek gods, who every seven years need to walk the Earth as mortals where the descendants of ancient bloodlines haunt them, greedy for their power and immortality. Lore Perseus, our protagonist left that life years ago but with the next hunt looming over New York City, and Lore's friend in desperate need of help, she has to decide whether the risk is worth the reward and if she can ever leave this ceremony truly behind.
Related article: EVOLUTION: Every Henry Cavill Role From 2001 to 2021, All Performances Exceptionally Poignant
Related article: EVOLUTION: Every Chris Evans Role From 1997 to 2020, All Performances Exceptionally Poignant
The story is masterfully crafted, Bracken's world-building once again proving her dedication and thorough attention to detail when writing. It combines the Greek mythology aspects of Percy Jackson with the bloodthirsty attitude of Hunger Games, creating high-intensity action and constant movement throughout the novel. It also read like a movie, so cinematic in its dramatic chapters and allusions to Greek tragedy. There is a romance but the murderous plot takes precedence, making this book a hit not because of its characters, which at times felt hollow, but because of its dynamic plot and storyline. 
'Concrete Rose' by Angie Thomas
Prequel to the hit novel, 'The Hate U Give,' this book follows the life of Maverick Carter. A teen father, he has to decide between staying in the gang and legacy that his father created or changing the entire trajectory of his life for the sake of his son. It's a story of loyalty and family amidst the chaos of life. 
Not only is the story well-written and engaging but it's an ode to young black children all over the world who can empathize with Carter's situation and difficult decisions. Thomas perfectly challenges her readers to look at everything through a lens they are unfamiliar with and open their hearts to the important stories of others. Her insistence on approaching every person with compassion and understanding is something that permeates throughout the entire novel and helps us find the humanity within each other, regardless of our past, our future, or the color of our skin. 
Related article: #metoo Revolution: Powerful Questions That Need Answers
Related article: FACT-CHECKED Series: Timothee Chalamet and 32 Facts about The Young Superstar
'Realm Breaker' by Victoria Aveyard
'Realm Breaker' is by hit author Victoria Aveyard, known primarily for her 'Red Queen' series. Once again her ability to create a fantastical world that still reflects real-world problems of love, loyalty, and self-discovery shines through. 'Realm Breaker' is the first in a new trilogy that is about a group of heroes who have to work together and save the world from the destructive force known as the Spindle. A sorceress, a forger, and a bounty hunter – the three ready to stop the Spindle before all their kingdoms burn down to ash. 
While the plot isn't the strongest in this first book, the characters are so strong and engaging they make the book worth reading. It's hard to keep up with the heavy world-building and facts being thrown at you but our protagonists ease some of that tension and make the transition into this beautifully crafted fantasy world a tad bit smoother. The Found Family trope, a bunch of strangers finding family in one another, is ever-exciting to read and makes you audibly swoon and gasp as they travel across the country. 
Aveyard's intensely angsty and edge-of-your-seat romance skills come in handy in 'Realm Breaker,' as well. Don't expect crazy love declarations or spicy scenes – instead relish in the equally painful longing glances, accidental touching of hands, and the urge to brush away that stray strand of hair but pulling away at the last second. It's everything you could ask for and Aveyard's precise and clean-cut way of writing makes the majority of the book and true pleasure to read. 
Related article: MUST WATCH – The Hollywood Insider's CEO Pritan Ambroase's Love Letter to Black Lives Matter – VIDEO
Subscribe to The Hollywood Insider's YouTube Channel, by clicking here.
'You Have a Match' by Emma Lord
Abby May didn't think that signing up for a DNA test would lead to any huge discovery. For Abby, it was a way to convince her friend and love interest, Leo, into taking one as well since he was adopted. But her entire identity is flipped upside down when she finds out she has a secret full-blooded sister, Savannah Tully. Polar opposites that cross paths, Savannah and Abby have to learn the secrets of their past together and trust that family is worth is the pain and struggle. 
The book was published in January, written by Emma Lord, who is known for her hit bestseller, 'Tweet Cute' from the year prior. 'You Have a Match' is able to also tug on our heartstrings, playing on the heartwarming relationship between Abby and Savannah. The ease with which their relationship develops over time is not just realistic but endearing to see, especially when Abby realizes that hearing Savannah call her 'sister' is not so weird anymore. 
"Maybe it's hearing it like this, mid-rant with a tinge of annoyance, that finally makes it fit — she throws out the word sister like I throw out the word brother, with the carelessness of someone who's allowed to be careless because they know that sister or brother isn't going anywhere." (You Have A Match). 
The love tropes are not as center-stage as the relationship between the sisters and could have been absent from the book altogether. The random attempts to create a love triangle and fights between the main friend group are weak and not fully addressed or resolved. 
Related article: Why Queen Elizabeth II Is One Of The Greatest Monarchs | Her Majesty Queen Elizabeth II of United Queendom of Great Britain & Northern Ireland (Video Insight)
Limited Time Offer – FREE Subscription to The Hollywood Insider
Click here to read more on The Hollywood Insider's vision, values and mission statement here – Media has the responsibility to better our world – The Hollywood Insider fully focuses on substance and meaningful entertainment, against gossip and scandal, by combining entertainment, education, and philanthropy.
Thankfully the characters carry the weight of the story, with side characters like Leo and Mickey, who are both Filipino and love cooking which results in lots of adorable scenes with the characters learning Tagalog as they make traditional dishes. It's sweet and naive in all the best ways, transporting you to the bright age of 14 where everything is funny and beautiful all at once. 
'Perfect on Paper' by Sophie Gonzales 
Darcy Phillips is a working relationship counselor, trying to navigate what it means to be in high school, in love with her best friend Brooke while also helping the new hot Australian guy get the girl he's in love with. It seems like a mess but in all the most perfect ways. 
The book has a lot to love and celebrate, namely, the characters that jump off the page, are unpredictable, quirky, and way too relatable. More than that, the story emphasizes the importance of digging deeper, understanding that truly getting to know someone means looking past first impressions and preconceived notions. The balance of lightness and meaningful conversations is perfect and makes the read easy, even though some of the darker parts of the novel. If you want to experience Darcy's badassery firsthand as she weaves through her complicated life, may sure to pick up this book! 
'Rule of Wolves' by Leigh Bardugo
This is the sequel to Leigh Bardugo's spinoff series, 'King of Scars.' The series is based on Nikolai Lantslov, the demon prince we were introduced to in the 'Shadow and Bone' series. 'Shadow and Bone' is about a generation of magicians fighting against the dark force, The Darkling. Nikolai joined the gang of heroes and fans fell so in love with the charismatic and quippy personality that Bardugo gifted us with a series all about him. 
The book takes off right where 'King of Scars' left off, with impending war and emotional turmoil amongst Nikolai, who is cursed, and his powerful friends, Zoya and Nina. There's a lot of war talk, political ponderings that can be boring at times but the constant POV shifts are helpful in constantly inviting change and keeping the energy fresh. Bardugo's flowery and beautiful prose persists in this novel as well, somehow adding even more exciting details to the Grishaverse, despite the tons of books that have already developed the world. 
Related article: The Hollywood Insider's CEO Pritan Ambroase: "The Importance of Venice Film Festival as the Protector of Cinema"
Related article: The Masters of Cinema Archives: The Hollywood Insider Pays Tribute to 'La Vie En Rose', Exclusive Interview with Director Olivier Dahan
Related article: – Want GUARANTEED SUCCESS? Remove these ten words from your vocabulary| Transform your life INSTANTLY
Most impressive is the way she weaves magic in her novels, turning it into not only power but a way to convey complex themes and conflicts within the characters. It is more than a superficial strength or skill, it's a part of who they all are and it helps audience members feel the depth of their strengths and emotions. 
'Ace of Spades' by Faridah Àbíké-Íyímídé
Devon Richards and Chiamaka Adebayo are Niveus Private Academy students and now they are selected to be prefects for their senior class and candidates for valedictorian. Everything seems perfect until an anonymous texter known as Aces sends texts containing secrets about Devon and Chiamaka, endangering their future plans. A perfect take on dark academia, race, and class – this boarding school novel will you have chewing your nails to the quick after every page. 
For being Faridah Àbíké-Íyímídé's debut novel it was very well written, quick-paced and unpredictable. The alternating perspectives allow both Black teens to tell their important stories and share their big dreams for the future, which they will accomplish, no matter what. The dark and seductive style of the novel makes it impossible to put down – it's mind-blowing and terrifying and every new secret revealed is like a punch to the gut. In addition to the discourse about academia, class, and race, this novel is easily one of the top ten books of the year! 
Related article: Oscar Nominee Andrew Garfield's Career Resurgence: His Marvel-ous Career From Superheroes to Oscars
Related article: A Tribute To The Academy Awards: All Best Actor/Actress Speeches From The Beginning Of Oscars 1929-2019 | From Rami Malek, Leonardo DiCaprio To Marlon Brando & Beyond | From Olivia Colman, Meryl Streep To Bette Davis & Beyond
'Aristotle and Dante Dive into the Waters of the World' by Benjamin Alire Sáenz
This book follows the tragic and yet innocent love story of Ari and Dante as they discover their identities and the space they take up in this world. With their new love blossoming between them, Ari and Dante now have to learn what it means to grow and maintain a relationship when everything around them challenges its very existence. 
The individual journeys that Ari and Dante go on only strengthen the story that much more, proving that building your self-confidence and finding your inner-truth is the best foundation for a healthy romance. There were a lot of expectations for Saenz to meet, especially because Ari and Dante are a fan favorite couple in the book world, but Saenz did not disappoint with an even more sobering yet beautiful novel. 
With tragedy striking upon their door, the cruelty of a homophobic world, and their own uncertainties about one another, the relationship is difficult and messy. However, this just makes it more real – so if you want a love story that will make you cry and laugh and swoon all at once, read 'Aristotle and Dante Dive into the Waters of the World' before the year ends. 
Related article: Why The Oscars Should Have An Award for the Best Stunts Category
Related article: Oscar Snubs: The Top 10 Actors Ignored By Oscars for Best Actor & Best Actress Awards
'The Crown of Gilded Bones' by Jennifer L. Armentrout
The third installment in Armentrout's fantasy series, 'From Blood and Ash,' this book did not disappoint. Her series follows Poppy, a badass warrior who breaks away from the lies and cruelties of the royal family and the world she's grown up in. As the foundation of her world changes and she meets people like Prince Casteel Da'Neer, she understands that magic and love are much more complicated than she originally thought. 
The third novel picks up right where the second ended, with a cliff-hanger and a promise of blood in the air. Poppy has to face her enemies, those who hate her and want her dead, something that is not an easy feat because of her upbringing. 
Armentrout seamlessly draws ties between the first two books and this one, a lot of loose ends finally coming together and leading to an "oh!!!" scene while reading. Her writing has grown so much from her older novels and the detail and intricacy of her world-building and story make every scene play out in your mind like a film. Quite a lot happens and at times the twists and turns can be confusing but if you stick through the hundreds of pages, you won't regret it. I won't spoil much more but the sexy, dangerous, and action-packed novel is everything you need if you want a little drama in your life. 
Related article: Oscars Diversity Guarantee: What the Academy Awards' New Rules Mean?
Related article: Will the Diversity in Victory of Oscars 2019 – 91st Academy Award Winners Ever Be Repeated?
'One of the Good Ones' by Maika Moulite, Maritza Moulite
'One of the Good Ones' is a powerful and life-changing story about sisters Kezi and Happi. As death greets their door, they have to learn how to cope with the truth of being a young Black woman in this world, the injustice that envelops them like a storm that just won't shake. There is a switch between the present and Happi's coping with her sister's death as well as their grandmother's life story many years ago. 
The parallels strengthen the painful but needed story of Black injustice, using the road trip trope to memorialize Kezi's life and teach readers what mortality truly means, regardless of skin color. At first, the novel seems to reflect 'The Hate u Give,' a tad bit too much but as the pieces fall together and the story develops the Moulites sisters accomplish the perfect, harrowing story about the power of Black identity and of the sisterhood Kazi and Happi share. 
By Mireille Karadanaian
Click here to read The Hollywood Insider's CEO Pritan Ambroase's love letter to Cinema, TV and Media. An excerpt from the love letter: The Hollywood Insider's CEO/editor-in-chief Pritan Ambroase affirms, "We have the space and time for all your stories, no matter who/what/where you are. Media/Cinema/TV have a responsibility to better the world and The Hollywood Insider will continue to do so. Talent, diversity and authenticity matter in Cinema/TV, media and storytelling. In fact, I reckon that we should announce "talent-diversity-authenticity-storytelling-Cinema-Oscars-Academy-Awards" as synonyms of each other. We show respect to talent and stories regardless of their skin color, race, gender, sexuality, religion, nationality, etc., thus allowing authenticity into this system just by something as simple as accepting and showing respect to the human species' factual diversity. We become greater just by respecting and appreciating talent in all its shapes, sizes, and forms. Award winners, which includes nominees, must be chosen on the greatness of their talent ALONE.
I am sure I am speaking for a multitude of Cinema lovers all over the world when I speak of the following sentiments that this medium of art has blessed me with. Cinema taught me about our world, at times in English and at times through the beautiful one-inch bar of subtitles. I learned from the stories in the global movies that we are all alike across all borders. Remember that one of the best symbols of many great civilizations and their prosperity has been the art they have left behind. This art can be in the form of paintings, sculptures, architecture, writings, inventions, etc. For our modern society, Cinema happens to be one of them. Cinema is more than just a form of entertainment, it is an integral part of society. I love the world uniting, be it for Cinema, TV. media, art, fashion, sport, etc. Please keep this going full speed."
More Interesting Stories From The Hollywood Insider
– Want GUARANTEED SUCCESS? Remove these ten words from your vocabulary| Transform your life INSTANTLY
– A Tribute to Martin Scorsese: A Complete Analysis of the Life and Career of the Man Who Lives and Breathes Cinema 
– Do you know the hidden messages in 'Call Me By Your Name'? Find out behind the scenes facts in the full commentary and In-depth analysis of the cinematic masterpiece
– A Tribute To The Academy Awards: All Best Actor/Actress Speeches From The Beginning Of Oscars 1929-2019 | From Rami Malek, Leonardo DiCaprio To Denzel Washington, Halle Berry & Beyond | From Olivia Colman, Meryl Streep To Bette Davis & Beyond
– In the 32nd Year Of His Career, Keanu Reeves' Face Continues To Reign After Launching Movies Earning Over $4.3 Billion In Total – "John Wick", "Toy Story 4", "Matrix", And Many More
young adult novels, young adult novels, young adult novels, young adult novels, young adult novels, young adult novels, young adult novels, young adult novels, young adult novels, young adult novels, young adult novels, young adult novels, young adult novels, young adult novels, young adult novels, young adult novels, young adult novels, young adult novels, young adult novels, young adult novels, young adult novels, young adult novels, young adult novels, young adult novels, young adult novels, young adult novels, young adult novels, young adult novels, young adult novels, young adult novels, young adult novels, young adult novels, young adult novels, young adult novels, young adult novels, young adult novels, young adult novels, young adult novels, young adult novels, young adult novels, young adult novels, young adult novels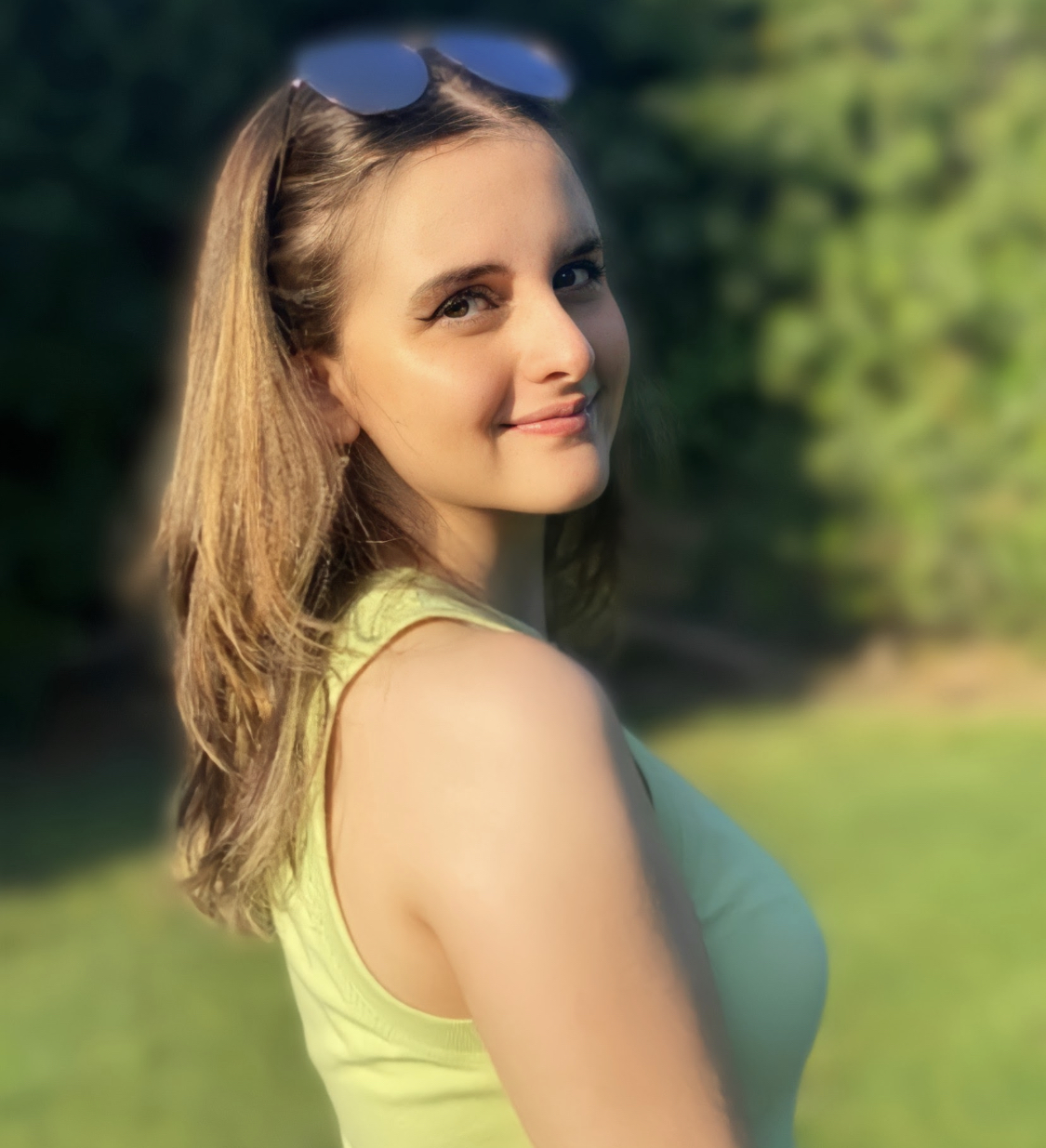 Mireille Karadanaian is an entertainment journalist, whose passion for reviewing upcoming TV shows and movies has existed since a young age. She writes reviews and feature entertainment stories for The Hollywood Insider's inclusive and authentic platform, contributing to the important stories being told in media today. Mireille loves discussing the impact today's media is making on younger generations who emulate what they see on screen and the Internet, a double-edged sword. Her stories often include the importance of creating content that inspires inclusion, positivity, and productive messages to all audiences and generations. Mireille's love of covering TV shows, movies, and exciting questions that are being asked in the media world is seen in her writing and her ability to not just report facts but also tell a story.