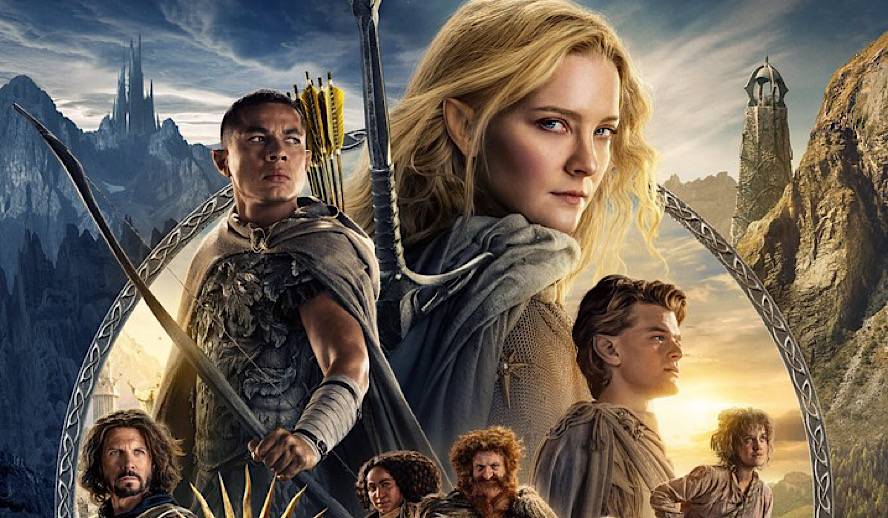 Photo: 'The Rings of Power' 
Amazon Prime rolled the dice on hundreds of millions of dollars into its newest Middle Earth epic, 'The Lord of The Rings: The Rings of Power.'  The series pulls from a handful of J.R.R. Tolkien's different tales and writings to bring us a story set in the Second Age of Middle Earth, thousands of years before the events of 'The Hobbit' and 'The Lord of The Rings.'  The first season consisted of eight episodes each released on a weekly basis.  This is a series that had a number of fans hoping for a quality show as well as a small subset of people already dead set on trashing the show for the silliest reasons not worth recounting here.  This was a series that aimed to capitalize on the momentum of high-concept streaming series of massive scope and sought to replicate the same success in dramatic fantasy television that HBO had with 'Game of Thrones.'  
Things to do: 
Click here to read more on

The Hollywood Insider's

vision, values and mission statement here – Media has the responsibility to better our world –

The Hollywood Insider

fully focuses on substance and meaningful entertainment, against gossip and scandal, by combining entertainment, education, and philanthropy.
Overall, this was a thoroughly solid and entertaining eight hours of fantasy television.  There were a lot of things to enjoy for extensively versed Tolkien heads, general 'Lord of the Rings' fans, and casual TV viewers altogether.  A lot of twists, reveals, and events significant to the future of Middle Earth transpired, particularly in the season finale which will be discussed and analyzed in this article.  Obviously, spoilers will be delved into heavily so you may want to finish 'The Rings of Power' before reading further.  If you have not finished viewing all eight episodes but do not care about spoilers, then read away.
Related video: Full Commentary – Cast & Crew Spills Secrets on Making of 'Elvis' | In-Depth Scoop | Austin Butler
Related video: Full Rendezvous At the Premiere of 'Elvis' with Reactions from Stars | Austin Butler, Baz Luhrmann
Related video: Come Behind The Scenes of 'Elvis' | Austin Butler, Tom Hanks and Baz Luhrmann
'The Rings of Power' – Overall Season Review
As stated above, this return to Middle Earth was very enjoyable and the series quite good.  The pilot was okay and had some polishing and tweaking to do in terms of its script, but was not unwatchable by any means.  The second episode was a significant improvement in the areas of character, pacing, dialogue, scene energy, and acting.  The third episode was an improvement over that, and the fourth one over that.  And with each subsequent episode, it seemed like the series was finding its footing.  The season finale, while still a solid episode and a very giddy 60 minutes for Tolkien fans, did have a few of the same pacing, structural, dialogic problems that the pilot did.  
Related article: MUST WATCH – The Hollywood Insider's CEO Pritan Ambroase's Love Letter to Black Lives Matter – VIDEO
Related article: Why Queen Elizabeth II Is One Of The Greatest Monarchs | Her Majesty Queen Elizabeth II of United Queendom of Great Britain & Northern Ireland (Video Insight)
Related article: All Best Actor/Actress Speeches From The Beginning Of Oscars 1929-2019 | Hollywood Insider
Related article: The Hollywood Insider's CEO Pritan Ambroase: "The Importance of Venice Film Festival as the Protector of Cinema"
Related article: The Masters of Cinema Archives: The Hollywood Insider Pays Tribute to 'La Vie En Rose', Exclusive Interview with Director Olivier Dahan
Related article: – Want GUARANTEED SUCCESS? Remove these ten words from your vocabulary| Transform your life INSTANTLY
It's easy to see why Amazon greenlit the use of such a large budget and in which departments they sought the need for the majority of it.  This is a visually gorgeous show.  The costume design, the visual effects, the set pieces, the props, and the hair and makeup made the most out of every cent they got and reminded us why Middle Earth is breathtakingly beautiful in the first place.  The sounds did this as well.  Everything from the trickling of streams of water on rocks to the brushing of leaves in the wind felt true to themes pertaining to the wonders of nature in Tolkien's works. 
The series is also accompanied by a fantastic musical score composed by Bear McCreary as well as two original songs.  The first, titled "This Wandering Day" and sung by Megan Richards who plays the Harfoot Poppy Proudfellow, is an incredibly heartwarming piece that encapsulates the spirit of the stories of Middle Earth.  The second, titled "Where the Shadows Lie," was featured during the credits of the season finale.  In all honesty, this song did not really work and felt more like a cheaper version of "Gollum's Song" from the end credits of 'The Lord of The Rings: The Two Towers' with a recitation of important lines from Peter Jackson's trilogy.  But this had little impact on the broader quality of the show.
Related video: EVOLUTION: Every Tom Cruise Role From 1981 to 2021, All Performances Exceptionally Poignant
Related article: A Tribute to Johnny Depp: The Actor and Musician Who Defined Range
Related video: EVOLUTION: Every Johnny Depp Role From 1984 to 2020, All Performances Exceptionally Poignant
Related article: A Tribute to the Hero & President Volodymyr Zelenskyy: Comedian/Actor, Ukraine's President and Heroic Leader
Finale Full Of Reveals
The big reveal in the season finale is that the character of Halbrand, played by Charlie Vickers, is actually none other than Sauron himself.  This is a fairly clever plot twist as it did not come off as entirely nonsensical yet was still a relatively surprising plot twist.  What makes this plot twist especially effective is how throughout the entire season, the audience is led to expect Galadriel and Halbrand's relationship to become even more intertwined and possibly take a romantic turn.  This finale completely flips all that upside down and catches the viewer off guard.  There were only the most minuscule and subtle hints of his true identity and Halbrand has been a candidate to be the Dark Lord himself for many across the internet, but to see it come to fruition was no less stunning. 
It would probably have been a more effective dramatic approach to make Halbrand a tragic character by having him be one of the nine kings who is later given a ring of power by Sauron and eventually becomes one of the Nazgul, if not their leader.  This may have held more weight as we see Galadriel nudging Halbrand throughout the season to take up his mantle as king of the Southlands.  She puts all her faith and effort in this individual, so to see him in a later season give in to and become corrupted by one of the rings and see all of Galadriel's efforts be in vain would have probably been more powerful for the audience to watch.  But the decision to reveal him as Sauron himself is nonetheless an effective plot twist.
There was one other big mystery throughout the season which was resolved in the finale: Who is The Stranger?  Many fans had a few theories as to whom it may have been and perhaps the most frequently guessed candidate was exactly who it turned out to be.  The episode starts out with The Stranger, played by Daniel Weyman, encountering the three priestesses who have been hunting.  They then pledge their loyalty to him, whom they believe is Sauron, which is who we are led to believe he is.  Later, Nori and the other Harfoots find him and a confrontation ensues.  This could have been handled better as The Stranger being assured by Nori that he is not evil felt a bit shallow.  But nonetheless, we then learn The Stranger is not Sauron but one of the "Istar."  Hearing that name plus learning that "Istar" means wizards makes us fairly confident in who The Stranger is.  And finally his last line, "When in doubt, Elanor Brandyfoot, always follow your nose" pretty much put a seal on it.  Ladies and gentlemen, I give you Gandalf the Gray!  Yes, this reveal probably could have been handled a bit better and it was a bit predictable.  But in the end, none of that mattered, because it was nothing short of delightful to see Gandalf again.  Knowing it was that same wizard that we all know and love brought nothing but warmth to our Hobbit-sized hearts.  
Related article: EVOLUTION: Every Henry Cavill Role From 2001 to 2021, All Performances Exceptionally Poignant
Related article: EVOLUTION: Every Chris Evans Role From 1997 to 2020, All Performances Exceptionally Poignant
Related article: #metoo Revolution: Powerful Questions That Need Answers
Related article: FACT-CHECKED Series: Timothee Chalamet and 32 Facts about The Young Superstar
Season 2 Theories
As we all suspected, Amazon is already at work on the second season of 'The Rings of Power.'  It will be interesting to see what will become of the characters we followed, given when we last saw them.  The characters of Arondir, Bronwyn, and Theo, played by Ismael Cruz Cordova, Nazanin Boniadi, and Tyroe Muhafidin respectively, may very well return and we could see where their village chooses to relocate.  Now that the Elves have their three rings of power, we may very well see the seven dwarf lords get their rings of power as well, Durin likely being one of them.  This may play a part in the introduction of the Balrog, as these rings may be what caused the dwarves to mine even deeper into the mountain.  We could even see Halbrand (or now Sauron) give nine rings to whoever the nine kings of Men are and possibly see their transformation into the Nazgul.  Maybe he will even forge the One Ring sooner than we thought.  The season finale also teases Elrond confronting Galadriel about the reveal of Halbrand's identity. And without spoiling anything for those who don't know the poem, we may also see what becomes of Gil-galad.  
Additionally, as we know from the films, Isildur is not dead and will eventually make a return somehow.  The Stranger, or Gandalf, travels to Rhun to discover further details about his identity and is accompanied by Nori.  It's possible that we could see some of the other four wizards as well.  It is not crazy to think that somewhere out there in Middle Earth dwell Saruman the White, Radagast the Brown, and the two Blue Wizards, Alatar and Pallando.  It's unclear if we'll see the rest of the Harfoots again.  Hopefully, we will, as these characters are the living embodiment of why Middle Earth means so much to us viewers on a spiritual level, in terms of our connection to nature.  It's upsetting to think we won't have Saddoc Burrows with us anymore.  That character was very loveable and felt akin to a friend who cares about his community and loved ones, largely due to Lenny Henry's immensely charming performance.  While it may be over a year away, it will surely be fun to speculate what the next season will entail.  
By Nader Chamas
Click here to read The Hollywood Insider's CEO Pritan Ambroase's love letter to Cinema, TV and Media. An excerpt from the love letter: The Hollywood Insider's CEO/editor-in-chief Pritan Ambroase affirms, "We have the space and time for all your stories, no matter who/what/where you are. Media/Cinema/TV have a responsibility to better the world and The Hollywood Insider will continue to do so. Talent, diversity and authenticity matter in Cinema/TV, media and storytelling. In fact, I reckon that we should announce "talent-diversity-authenticity-storytelling-Cinema-Oscars-Academy-Awards" as synonyms of each other. We show respect to talent and stories regardless of their skin color, race, gender, sexuality, religion, nationality, etc., thus allowing authenticity into this system just by something as simple as accepting and showing respect to the human species' factual diversity. We become greater just by respecting and appreciating talent in all its shapes, sizes, and forms. Award winners, which includes nominees, must be chosen on the greatness of their talent ALONE.
I am sure I am speaking for a multitude of Cinema lovers all over the world when I speak of the following sentiments that this medium of art has blessed me with. Cinema taught me about our world, at times in English and at times through the beautiful one-inch bar of subtitles. I learned from the stories in the global movies that we are all alike across all borders. Remember that one of the best symbols of many great civilizations and their prosperity has been the art they have left behind. This art can be in the form of paintings, sculptures, architecture, writings, inventions, etc. For our modern society, Cinema happens to be one of them. Cinema is more than just a form of entertainment, it is an integral part of society. I love the world uniting, be it for Cinema, TV, media, art, fashion, sport, etc. Please keep this going full speed."
More Interesting Stories From The Hollywood Insider
– Want GUARANTEED SUCCESS? Remove these ten words from your vocabulary| Transform your life INSTANTLY
– A Tribute to Martin Scorsese: A Complete Analysis of the Life and Career of the Man Who Lives and Breathes Cinema 
– Do you know the hidden messages in 'Call Me By Your Name'? Find out behind the scenes facts in the full commentary and In-depth analysis of the cinematic masterpiece
– A Tribute To The Academy Awards: All Best Actor/Actress Speeches From The Beginning Of Oscars 1929-2019 | From Rami Malek, Leonardo DiCaprio To Denzel Washington, Halle Berry & Beyond | From Olivia Colman, Meryl Streep To Bette Davis & Beyond
– In the 32nd Year Of His Career, Keanu Reeves' Face Continues To Reign After Launching Movies Earning Over $4.3 Billion In Total – "John Wick", "Toy Story 4", "Matrix", And Many More
the rings of power, the rings of power, the rings of power, the rings of power, the rings of power, the rings of power, the rings of power, the rings of power, the rings of power, the rings of power, the rings of power, the rings of power, the rings of power, the rings of power, the rings of power, the rings of power, the rings of power, the rings of power, the rings of power, the rings of power, the rings of power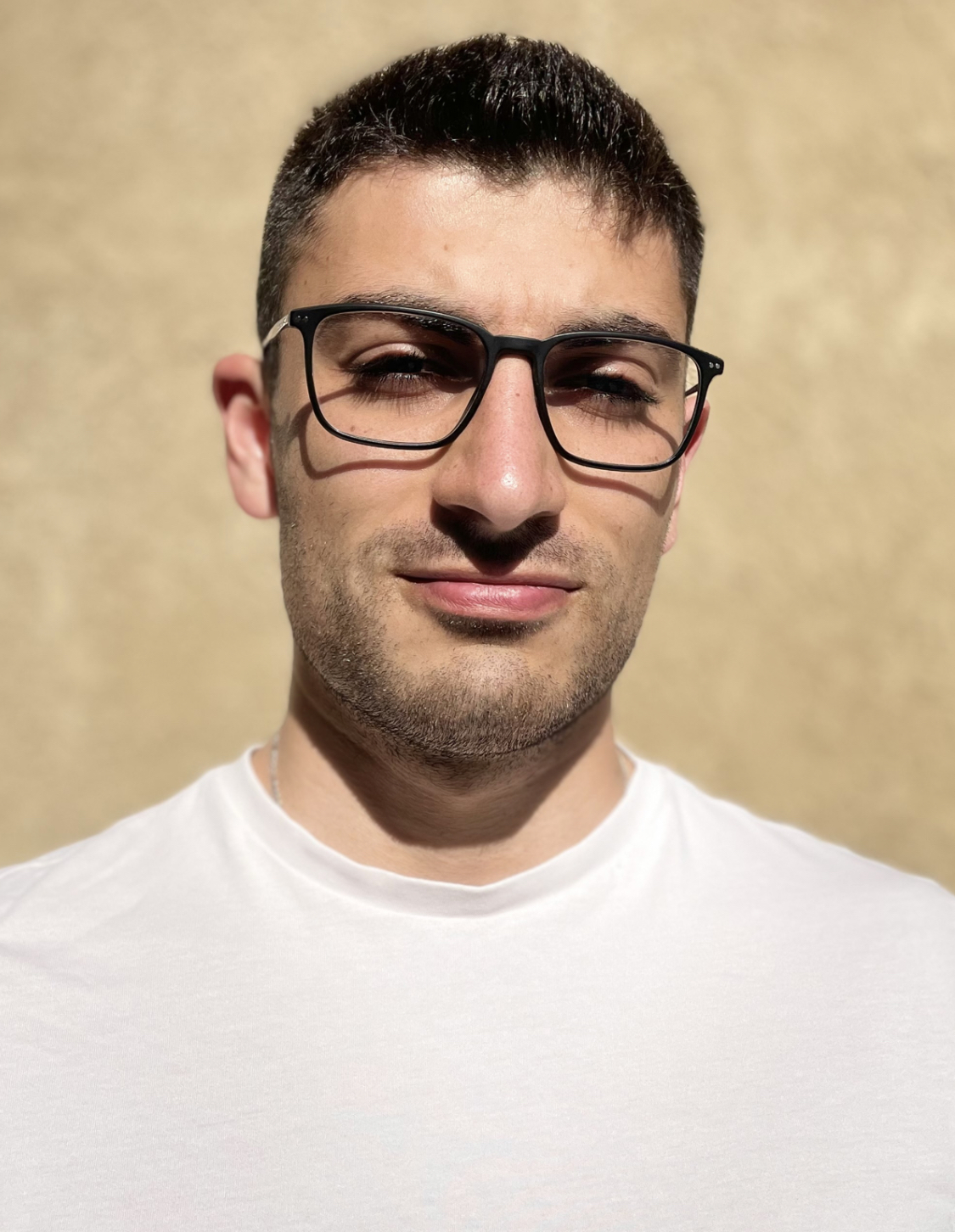 Nader Chamas is an aspiring television writer who seeks to fuse thought provoking progressive ideals into the films, shows, and stories that he loves. Having graduated from Loyola Marymount University with a degree in Screenwriting, Nader seeks to use his writing to advance causes that do not get enough attention or input across mainstream media. Like most, Nader has his own share of his favorite franchises and stories across pop culture. However, he seeks to contribute timely and relevant topics into these stories as well as in his own original material. This is why Nader's analysis of popular films and tv shows matches The Hollywood Insider's practice of discussing entertainment from a socially cognizant and critical perspective.