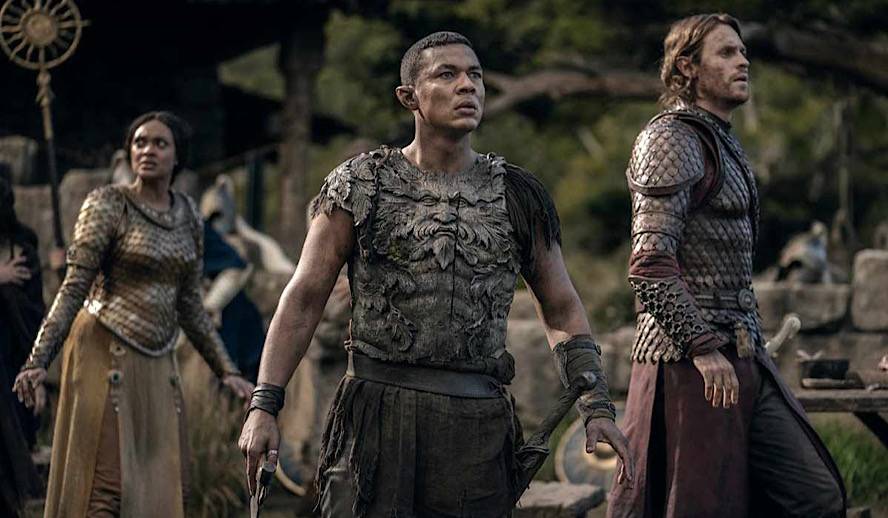 Photo: 'The Lord of the Rings: The Rings of Power' 
LOTR is Back
It is time for Middle-Earth fans to rejoice once again!  The latest epic television series on Amazon Prime Video 'The Lord of the Rings: The Rings of Power', starts strong! According to Amazon, the number of views received grew to 25 million viewers for the first two episodes in the first 24 hours. Now that the show is on episode five, we can admire the grandeur that this journey will entail. Although viewing numbers are hard to dictate through streaming companies, according to Amazon this broke their best viewership record for any show.  
Things to do: 
Click here to read more on

The Hollywood Insider's

vision, values and mission statement here – Media has the responsibility to better our world –

The Hollywood Insider

fully focuses on substance and meaningful entertainment, against gossip and scandal, by combining entertainment, education, and philanthropy.
 J.R.R. Tolkien was a master of fantasy. His writing always reflected his own life in a way but brought you to the enchanting realm of the Valar, Elves, Dwarves, Maiar, and Hobbits. When Amazon purchased the rights, they bought access to one book and a trilogy: The Hobbit and The Lord of The Rings. Because it is based on Tolkien's second age, the showrunners J.D Payne and Patrick McKay, found interest in the appendices that Tolkien wrote referencing a completely separate history.  
Passionate Showrunners
Luckily for us, these two beginner showrunners knocked it out of the park! We will be able to go back into the Tolkien universe and do it within Middle-Earth's great second age. The age of Harfoots and mysterious meteor Giants. The age of the building of Sauron's armies and the forging of the rings, after Morgoth's defeat. Payne and McKay agreed on a five-season deal worth almost a billion dollars. This is the most expensive show ever to be produced, with the first season costing over 715 million dollars alone. These numbers can translate into the beauty you can see on screen. Every scene is fairy-tale-esque, whisking you away to a place where Elves and Dwarves set aside their differences and worked together.  
Related video: Full Commentary – Cast & Crew Spills Secrets on Making of 'Elvis' | In-Depth Scoop | Austin Butler
Related video: Full Rendezvous At the Premiere of 'Elvis' with Reactions from Stars | Austin Butler, Baz Luhrmann
Related video: Come Behind The Scenes of 'Elvis' | Austin Butler, Tom Hanks and Baz Luhrmann
'The Rings of Power' – Similarities to Jackson's Versions
It sets us up in a way that seems very familiar thanks to the production design and costumes. They did not want to copy Peter Jackson's original versions exactly but use similar designs that reintroduce the culture of middle earth for a new age. This is also thanks to New Line Cinema joining in the production of this fantasy. Unfortunately, the Tolkien Estate did not want Peter Jackson involved with this series, so at that request, the studio cut ties with Mr. Jackson and his different visions for Arda. Fortunately, the beauty that was claimed to be lacking in the films has risen up to shine like the brightest Simarils. McKay and Payne have so much creative power within this universe, due to the limited lore from the appendices. They can create things loosely based on those writings, which can be quite difficult. Therefore, they can tell stories in some amazing and unprecedented ways for a show of this magnitude. Rights are tricky things in Hollywood and have messed up plenty of source material in the past. How about the great lash-out over the last two seasons of 'Game of Thrones' (lack of source content,) or even some of the Marvel canon characters like 'The Incredible Hulk.' 
Amazon Comment Backlash 
Amazon did have some backlash over the show from people and chose to lock the comments and ratings. These days a lot of people like to make things political, and while information is at our fingertips, it does not seem to make those people check their words before posting offensive remarks. Some of the backlashes were centered around the diversity the show has within the ranks of the Elves and Harfoots. Which is a shame considering film and television have always mirrored the society in which it was made. I commend Amazon for making fantastic casting choices and using the world's diversity as it should be used. They were right to eliminate this sort of shame from the world, they prove they stand with the diversity in this world as all should. This is actually one of the main themes of Tolkien's work, as the races of Arda seldomly get along with one another. A true Tolkien fan would recognize this, and be proud as I am of Amazon's choices.
Related article: The Hollywood Insider's CEO Pritan Ambroase: "The Importance of Venice Film Festival as the Protector of Cinema"
Related article: The Masters of Cinema Archives: The Hollywood Insider Pays Tribute to 'La Vie En Rose', Exclusive Interview with Director Olivier Dahan
Related article: – Want GUARANTEED SUCCESS? Remove these ten words from your vocabulary| Transform your life INSTANTLY
From the music by Bear McCreary to the costume design by Kate Hawley, you are transported to the realm of Arda in every episode. The continuity between the directors is seamless, and each brings the magical Tolkien universe to life for us all to behold. With a show of this degree that is an incredible feat. It is not easy to take specific material rights and transform them into a visually stunning story.  Let the source material be the inspiration for the show you watch while taking in all the new parts with joy! After all, we don't know how some of these relationships will pan out as we continue our journey to the inevitable War of the Last Alliance.  
Diversity Amongst The Cast 
The show's actors are really bringing justice to both new and older characters we have seen. Galadriel played by Morfydd Clark has a vengeance and an oath to hunt down the mighty Maia, Sauron. Her character "can not stop" and will use the will of those around her to hunt down the darkness that murdered her brother. Elrond is played by Robert Aramayo, an Elf who embraces privy political play while trying to have a meaningful existence for those he cares about. He is sent to find the Elves' lifeline, which he did not even know was the case, causing a ripple throughout the Dwarven and Elf hierarchy. Durin, played by Owain Arthur, may be stubborn like most Dwarfs but trusts his old friend Elrond. Will this relationship become tarnished by the High Elf King Gil Galad's (Benjamin Walker) lies about Elrond's reasons for journeying to the visually stunning Khazad-dûm?
Some of the newer characters introduced fall right into the Tolkien universe and they feel like J.R.R. penned them himself. Halbrand, played by Charlie Vickers, is a survivor from the Southlands that vowed never to return there although Galadriel has other plans. He might have run with the Orcs of the Southlands in order to keep people living, which could potentially be tied into the Nazgûl after the forging of the one ring to control them all. Another Southlander is Theo, played by Tyroe Muhafidin, who finds a mysterious sword that is rebuilt through its thirst for blood and fire. This could be the sword (Gurthang but would possibly go by another name) of Turin Turambar, an Elf turned by the darkness of a curse from Morgoth in the first generation from The War on Jewels and The Book of Lost Tales.
Related Video: Full Commentary on 'Top Gun: Maverick': Tom Cruise, Val Kilmer, Jennifer Connelly, Miles Teller
Related video: 'Top Gun: Maverick' Full Premiere Reactions: Tom Cruise, Val Kilmer, Jennifer Connelly, Miles Teller
Related video: EVOLUTION: Every Tom Cruise Role From 1981 to 2021, All Performances Exceptionally Poignant
His blade quite often talked to him through darkness and once said "…And from the blade rang a cold voice in answer: 'Yea, I will drink thy blood gladly, that so I may forget the blood of Beleg my master, and the blood of Brandir slain unjustly. I will slay thee swiftly." This artifact was "black and shone with pale fire," and used to drink blood as well. Turin was ever so slightly mentioned in The Fellowship of the Ring, which could put him and his sword into the mix of the rights with some creative play. Arondir, played by Ismael Cruz Córdova  said the sword was "..crafted to enslave your ancestors" when speaking to Bronwyn played by Nazanin Boniadi. 
Darkness is Taking Shape
We can see how this story of loss and darkness is taking shape. Something Tolkien was familiar with writing about based on his own life's tragedies. This epic storytelling by J.R.R. Tolkien should not be missed for it will set the stage for the war in which Isildur, played by Maxim Baldry, cuts the ring off the Dark Lord Sauron. It was mentioned by Amazon that Sauron was not in this season, but the show has been very tight-lipped so this could be a misdirection. Remember that Sauron can take any form and commonly disguises himself as different living creatures throughout the lore of the show. Darkness is traveling towards the realm of Men and Elf, they will band together in alliance and wage war against the pupil of Morgoth.  
Be ready for more Middle Earth in this amazingly entertaining show. 'The Lord of the Rings: The Rings of Power,' Amazon Prime Video's number one drama airs on Fridays. Episode six airs on 9/30/2022. Episode seven airs on 10/7/2022, and the finale takes place on 10/14/2022. Do not forget your popcorn and soda for the next three episodes as they are bound to be incredible. This is for any fan, no matter how deeply they are immersed in the lore of Tolkien. I would recommend patience as any drama needs time to build. 
Related article: MUST WATCH – The Hollywood Insider's CEO Pritan Ambroase's Love Letter to Black Lives Matter – VIDEO
Related article: Why Queen Elizabeth II Is One Of The Greatest Monarchs | Her Majesty Queen Elizabeth II of United Queendom of Great Britain & Northern Ireland (Video Insight)
Related article: All Best Actor/Actress Speeches From The Beginning Of Oscars 1929-2019 | Hollywood Insider
It is smart to think like Pauline Kael sometimes and regard these sorts of entertaining pieces as trash art. High forms of art are locked within the struggle of Hollywood's need to manipulate you with grand devices. I don't mind it here because this show is supposed to be a fairy tale. It is supposed to be high fantasy. It is meant to whisk us away to a magical place and time where we can forget our own thoughts for an hour. The show does this and so much more. Bravo! 
Check the show out now, right here! 
By Nathan Paul Pasquale
Click here to read The Hollywood Insider's CEO Pritan Ambroase's love letter to Cinema, TV and Media. An excerpt from the love letter: The Hollywood Insider's CEO/editor-in-chief Pritan Ambroase affirms, "We have the space and time for all your stories, no matter who/what/where you are. Media/Cinema/TV have a responsibility to better the world and The Hollywood Insider will continue to do so. Talent, diversity and authenticity matter in Cinema/TV, media and storytelling. In fact, I reckon that we should announce "talent-diversity-authenticity-storytelling-Cinema-Oscars-Academy-Awards" as synonyms of each other. We show respect to talent and stories regardless of their skin color, race, gender, sexuality, religion, nationality, etc., thus allowing authenticity into this system just by something as simple as accepting and showing respect to the human species' factual diversity. We become greater just by respecting and appreciating talent in all its shapes, sizes, and forms. Award winners, which includes nominees, must be chosen on the greatness of their talent ALONE.
I am sure I am speaking for a multitude of Cinema lovers all over the world when I speak of the following sentiments that this medium of art has blessed me with. Cinema taught me about our world, at times in English and at times through the beautiful one-inch bar of subtitles. I learned from the stories in the global movies that we are all alike across all borders. Remember that one of the best symbols of many great civilizations and their prosperity has been the art they have left behind. This art can be in the form of paintings, sculptures, architecture, writings, inventions, etc. For our modern society, Cinema happens to be one of them. Cinema is more than just a form of entertainment, it is an integral part of society. I love the world uniting, be it for Cinema, TV, media, art, fashion, sport, etc. Please keep this going full speed."
More Interesting Stories From The Hollywood Insider
– Want GUARANTEED SUCCESS? Remove these ten words from your vocabulary| Transform your life INSTANTLY
– A Tribute to Martin Scorsese: A Complete Analysis of the Life and Career of the Man Who Lives and Breathes Cinema 
– Do you know the hidden messages in 'Call Me By Your Name'? Find out behind the scenes facts in the full commentary and In-depth analysis of the cinematic masterpiece
– A Tribute To The Academy Awards: All Best Actor/Actress Speeches From The Beginning Of Oscars 1929-2019 | From Rami Malek, Leonardo DiCaprio To Denzel Washington, Halle Berry & Beyond | From Olivia Colman, Meryl Streep To Bette Davis & Beyond
– In the 32nd Year Of His Career, Keanu Reeves' Face Continues To Reign After Launching Movies Earning Over $4.3 Billion In Total – "John Wick", "Toy Story 4", "Matrix", And Many More
the rings of power, the rings of power, the rings of power, the rings of power, the rings of power, the rings of power, the rings of power, the rings of power, the rings of power, the rings of power, the rings of power, the rings of power, the rings of power, the rings of power, the rings of power, the rings of power, the rings of power, the rings of power, the rings of power, the rings of power, the rings of power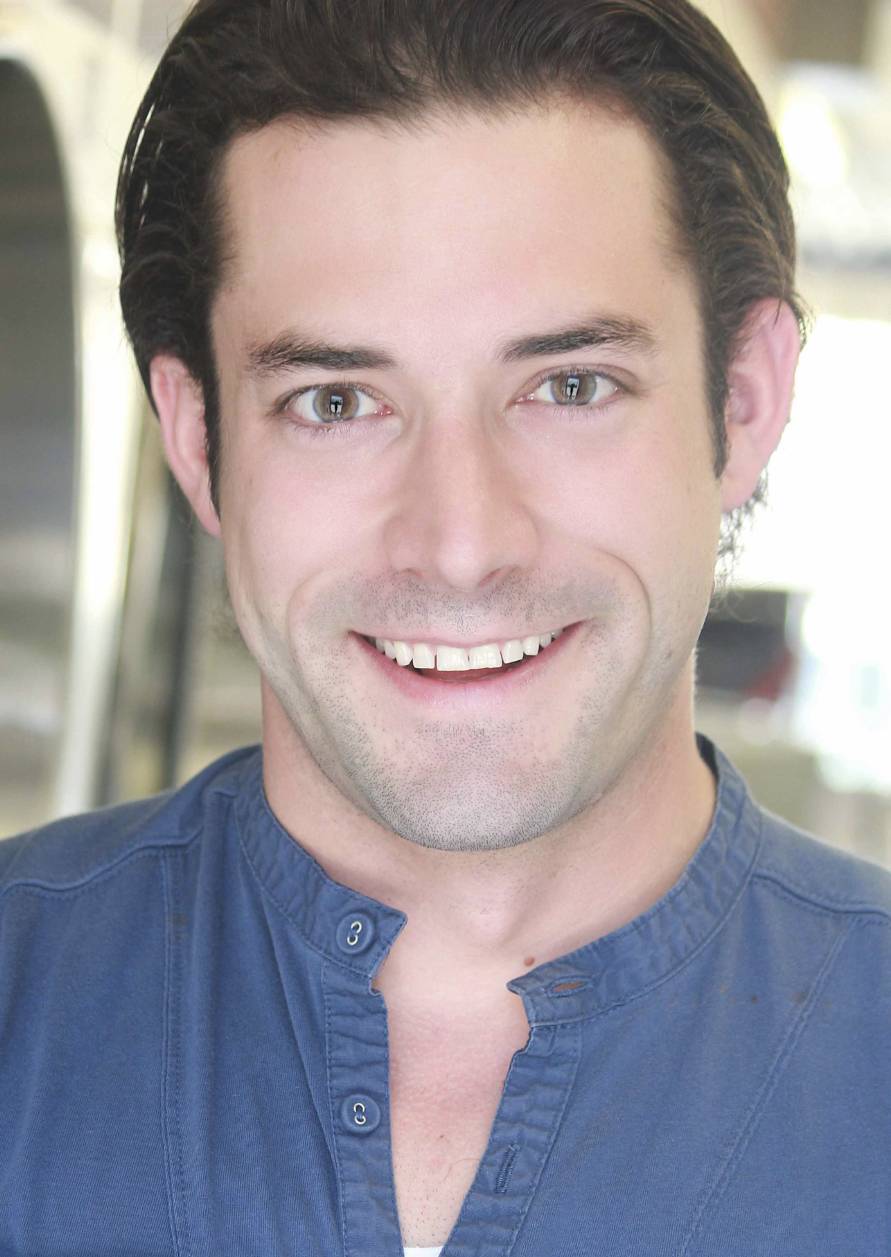 Nathan
is a passionate filmmaker that graduated from Columbia College with his Bachelor of Fine Arts degree. He is an enigmatic storyteller and development catalyst for making content that matters. He sent out to help make this world a better place through the avenue of film and television. His path aligns with all those that are trying to make content that contains substance for our human race. This aligns with
The Hollywood Insider
and its mission statement to stay away from gossip and write about the things that matter. He will always create Cinema and television that might be able to cause people to change and heal the world one snap of the slate at a time.