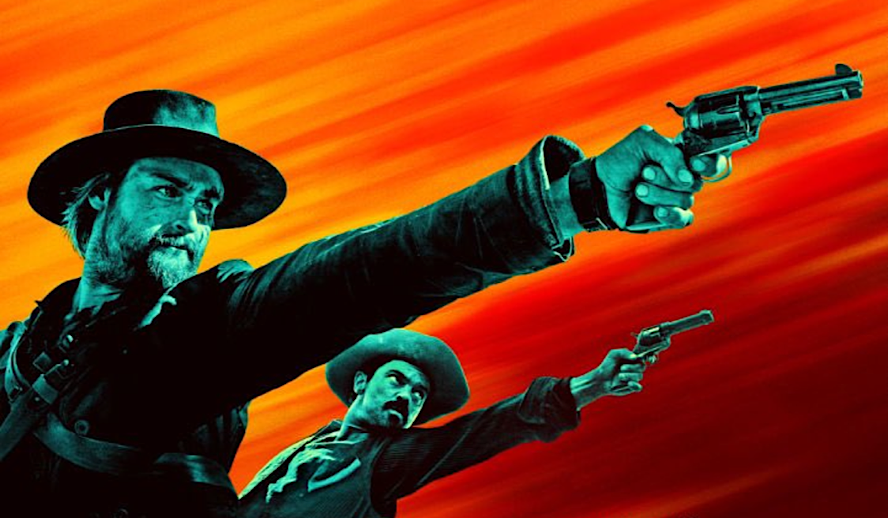 Photo: 'That Dirty Black Bag'
After a hurried first few episodes that race to establish most of the show's major characters, 'That Dirty Black Bag' finds its groove, and all of the setups steadily pay off. AMC's modernized spaghetti western aired its finale last week, and it's one hell of a ride. Gritty, horrific, picturesque, and bleak, this show does not shy away from the Italian Neorealist roots of the genre. Though not for the faint of heart, and not affirming much good in humanity, 'That Dirty Black Bag' develops its main characters in such a way that you see more primal humanity emerge through all of the brutality and spectacle. One that's based on survival, confusion, and pain. 
Related article: OSCAR-NOMINATED – EXCLUSIVE: 'Dune' Full Commentary, Reactions, Making Of – Timothee Chalamet, Zendaya, Oscar Isaac
Related article: OSCAR-NOMINATED – 'House of Gucci' Full Commentary & Behind the Scenes – Lady Gaga, Adam Driver, Jared Leto, Al Pacino
Related article: OSCAR-NOMINATED – 'Belfast' Full Commentary & BTS – Jamie Dornan, Caitriona Balfe, Judi Dench
Related article: OSCAR-NOMINATED – 'West Side Story' Full Commentary – Rita Moreno, Steven Spielberg, Rachel Zegler
Related article: OSCAR-NOMINATED – 'No Time to Die' Full Commentary, Behind the Scenes & Reactions, Daniel Craig, Rami Malek, Bond
In the world of 'That Dirty Black Bag,' violence, lying, and cheating are normal. They turn out to be, in and of themselves, lesser evils when compared to glimpses of activity we see from people who follow the teachings of a mysterious, occult text. The bizarre thriller scenario that kicks off in the first episode when Red Bill (Douglas Booth) is captured by a preachy cannibal (Aidan Gillen) turns out to be connected to this larger, mysterious thing. The creator of the show, Mauro Aragoni, uses this to great effect. By establishing early on just how depraved someone can be, he primes us to have a more forgiving attitude toward the killers and liars whose stories we follow most closely. They are at least vulnerable and human in the same way we are, despite their glaring flaws.
Violence in 'That Dirty Black Bag'
Let's clear something up here. Killing scores of people is still a bad thing. Whenever violence in a show seems gratuitous, you should question that. Violence has long been romanticized in movies and television, and too often for the production of unmeaningful and soulless media. The violence in 'That Dirty Black Bag' is definitely gratuitous. The number of scenes where someone repeatedly bashes or hacks at someone who is already dead, for example, nearly devoids that act of meaning.
Related article: All Best Actor/Actress Speeches From The Beginning Of Oscars 1929-2019 | Hollywood Insider
Related article: EVOLUTION: Every Henry Cavill Role From 2001 to 2021, All Performances Exceptionally Poignant
Related article: EVOLUTION: Every Chris Evans Role From 1997 to 2020, All Performances Exceptionally Poignant
Related article: 'In the Heights' Full Commentary & Behind the Scenes +  Reactions – Lin Manuel Miranda, John M. Chu
That said, violence, on the whole, serves a purpose in the show. The few characters who don't reflexively resort to it stand out, and you hope for them to be better than they are. Take Steve (Christian Cooke), for instance, a farmer who believes God told him two things: rain will come to end Greenvale's five-year drought, and he must keep secret the gold on his land because it only leads to evil. The rain finally comes at the lowest moment in Steve's life, and by then his family life hangs on by a thread. When he ultimately succumbs to violent means to preserve what's left of his family's humble existence, the glimmer of purity that his growing fields have come to represent is extinguished.
'That Dirty Black Bag'
Some of the outrightly gruesome moments in the show are hard-hitting, like the scene when the bounty hunter Anderson (Travis Fimmel) is suddenly shot by one of the dead men he carries around in his cart. Young Bill (Francesco Piacentini-Smith) scrambles to find where the shot came from, sees a not-so-dead man pointing a gun at him, and manages to shoot first. He then proceeds to decapitate each body and put their heads into a bag, and thus we learn where his "head weighs less than a body" adage comes from. Seeing Anderson, the most swaggering figure of all, slumped over dead at the hands of one of his bounties, speaks volumes about how Red Bill became the way he is.
I could do with less shock-and-awe violence, but in today's entertainment landscape it takes a lot to surprise audiences the way that Sergio Leone and Sergio Corbucci did in the late 60s. I don't want to entirely dismiss Aragoni's intelligent uses of violence, even if they are crowded on all sides with less inspired ones.
Related article: The Hollywood Insider's CEO Pritan Ambroase: "The Importance of Venice Film Festival as the Protector of Cinema"
Related article: The Masters of Cinema Archives: The Hollywood Insider Pays Tribute to 'La Vie En Rose', Exclusive Interview with Director Olivier Dahan
Related article: – Want GUARANTEED SUCCESS? Remove these ten words from your vocabulary| Transform your life INSTANTLY
Related article: #metoo Revolution: Powerful Questions That Need Answers
Related article: FACT-CHECKED Series: Timothee Chalamet and 32 Facts about The Young Superstar
The Importance of Episode 4
Most TV and film critics receive episodes/movies ahead of their release schedule. These "screeners" allow critics to generate informed opinions about shows and movies that audiences can use to help decide whether or not to watch something when it comes out. In the case of television especially, it's helpful for critics to have more than one or two episodes to base their opinions on. In their weekly series of questions posed to critics, IndieWire asked TV critics how many episodes they need to see before writing a review. It's a quick read that will help you better understand how different critics interact with screeners.
For 'That Dirty Black Bag,' critics received the first three episodes for review, and I firmly believe that the show would have had a better, wider reception had the fourth episode, "Genesis," been included.
The first three episodes feel a little aimless because the protagonists seem aimless. You don't understand, at first, what lies behind their motives, so none of the violence and posturing seems particularly meaningful or justified. The fourth episode, dedicated entirely to the backstories of Sheriff McCoy (Dominic Cooper) and Red Bill, contextualizes what came before and imbues with meaning everything that follows. McCoy, in my eyes, transformed from being a sociopathic despot to being the heart of the show, a would-be-escapee desperate to return to a simpler life in Italy. His history is, in a way, the show's crux. He was violent as an adolescent in Italy, but the nature of the violence and depravity he has since witnessed makes you wonder what makes someone truly, unforgivably evil.
Related article: Why Queen Elizabeth II Is One Of The Greatest Monarchs | Her Majesty Queen Elizabeth II of United Queendom of Great Britain & Northern Ireland (Video Insight)
Limited Time Offer – FREE Subscription to The Hollywood Insider
Click here to read more on The Hollywood Insider's vision, values and mission statement here – Media has the responsibility to better our world – The Hollywood Insider fully focuses on substance and meaningful entertainment, against gossip and scandal, by combining entertainment, education, and philanthropy.
Related article: MUST WATCH – The Hollywood Insider's CEO Pritan Ambroase's Love Letter to Black Lives Matter – VIDEO
Subscribe to The Hollywood Insider's YouTube Channel, by clicking here.
Season 2?
As all good spaghetti westerns do, 'That Dirty Black Bag' winds up making antiheroes of its morally gray leads. In the final few episodes of the season, the nefarious gang of hitmen headed by McCoy's brother Bronson (Guido Caprino) arrives in Greenvale, threatening to make matters in the already dismal town worse. Meanwhile, Bronson's sponsor for governorship, Hellen (Anna Chancellor), is revealed to be a participant in a cult of human sacrifice. Red Bill and Sheriff McCoy seem like the only two gunslingers hardened enough to confront such evil.
Whether there will be a second season remains unclear, though season one left quite a lot unanswered. We still don't know the full scope or origin of the occult text or the pervasive eye symbol that heralds it, nor do we know how Bronson's crew formed or what the repercussions will be after the death of some of its members.
I wouldn't call 'That Dirty Black Bag' groundbreaking exactly, but it sets up a grim world rife with moral quandaries, digging just a touch deeper than spaghetti westerns that preceded it. Season one builds into something rather gripping to watch, and I can only hope it won't become another casualty of the preemptive cancellation craze that has overtaken streaming networks.
Cast: Dominic Cooper, Douglas Booth, Christian Cooke, Niv Sultan, Rose Williams, Guido Caprino, Paterson Joseph, Ivan Shaw, Zoe Boyle, Travis Fimmel
Creator: Mauro Aragoni | Producers: David Davoli, Carlo Degli Esposti, Aaron L. Gilbert, Patrizia Massa, Nicola Serra, Steven Thibault, Samantha Thomas
 By Kevin Hauger
Click here to read The Hollywood Insider's CEO Pritan Ambroase's love letter to Cinema, TV and Media. An excerpt from the love letter: The Hollywood Insider's CEO/editor-in-chief Pritan Ambroase affirms, "We have the space and time for all your stories, no matter who/what/where you are. Media/Cinema/TV have a responsibility to better the world and The Hollywood Insider will continue to do so. Talent, diversity and authenticity matter in Cinema/TV, media and storytelling. In fact, I reckon that we should announce "talent-diversity-authenticity-storytelling-Cinema-Oscars-Academy-Awards" as synonyms of each other. We show respect to talent and stories regardless of their skin color, race, gender, sexuality, religion, nationality, etc., thus allowing authenticity into this system just by something as simple as accepting and showing respect to the human species' factual diversity. We become greater just by respecting and appreciating talent in all its shapes, sizes, and forms. Award winners, which includes nominees, must be chosen on the greatness of their talent ALONE.
I am sure I am speaking for a multitude of Cinema lovers all over the world when I speak of the following sentiments that this medium of art has blessed me with. Cinema taught me about our world, at times in English and at times through the beautiful one-inch bar of subtitles. I learned from the stories in the global movies that we are all alike across all borders. Remember that one of the best symbols of many great civilizations and their prosperity has been the art they have left behind. This art can be in the form of paintings, sculptures, architecture, writings, inventions, etc. For our modern society, Cinema happens to be one of them. Cinema is more than just a form of entertainment, it is an integral part of society. I love the world uniting, be it for Cinema, TV. media, art, fashion, sport, etc. Please keep this going full speed."
More Interesting Stories From The Hollywood Insider
– Want GUARANTEED SUCCESS? Remove these ten words from your vocabulary| Transform your life INSTANTLY
– A Tribute to Martin Scorsese: A Complete Analysis of the Life and Career of the Man Who Lives and Breathes Cinema 
– Do you know the hidden messages in 'Call Me By Your Name'? Find out behind the scenes facts in the full commentary and In-depth analysis of the cinematic masterpiece
– A Tribute To The Academy Awards: All Best Actor/Actress Speeches From The Beginning Of Oscars 1929-2019 | From Rami Malek, Leonardo DiCaprio To Denzel Washington, Halle Berry & Beyond | From Olivia Colman, Meryl Streep To Bette Davis & Beyond
– In the 32nd Year Of His Career, Keanu Reeves' Face Continues To Reign After Launching Movies Earning Over $4.3 Billion In Total – "John Wick", "Toy Story 4", "Matrix", And Many More
that dirty black bag,  that dirty black bag,  that dirty black bag,  that dirty black bag,  that dirty black bag,  that dirty black bag,  that dirty black bag,  that dirty black bag,  that dirty black bag,  that dirty black bag,  that dirty black bag,  that dirty black bag,  that dirty black bag,  that dirty black bag,  that dirty black bag,  that dirty black bag,  that dirty black bag,  that dirty black bag,  that dirty black bag,  that dirty black bag,  that dirty black bag,  that dirty black bag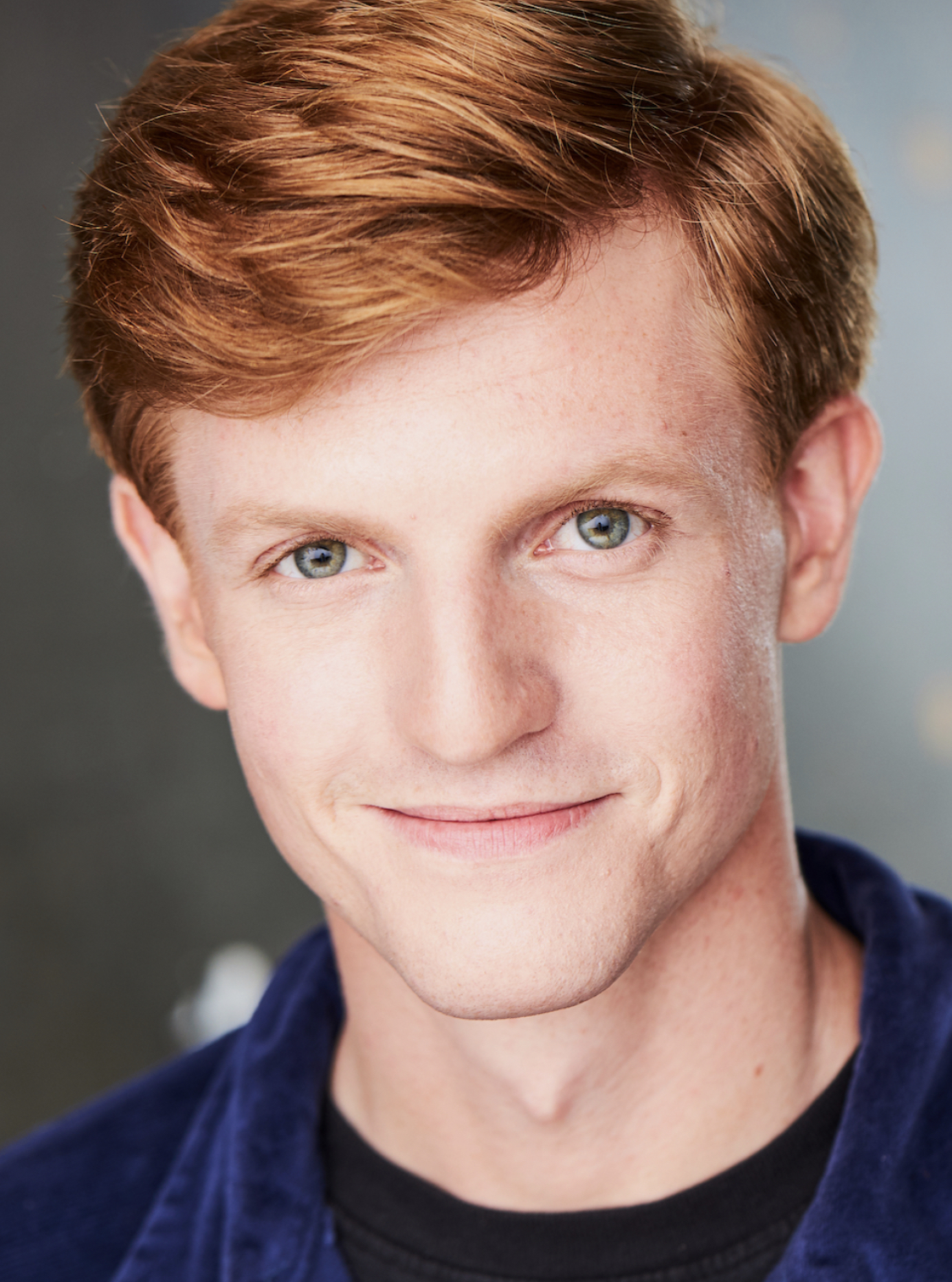 Kevin
Hauger
 is a writer and actor joyfully afflicted with cinephilia. 
Kevin
has spent thousands of hours discussing movies, theatre, music, games, anime, and the role of storytelling and entertainment in everyday life.
Kevin
 has a habit of giving everything from Oscar nominees to holiday fillers equal consideration, and finding meaning in the seemingly mundane. 
Kevin
was drawn to
The Hollywood Insider
mission to support substantive, meaningful journalism, as he believes discussion of art can affect us as profoundly as the art itself. He writes reviews and features that entertain and provoke, and that hopefully provide more questions than answers.