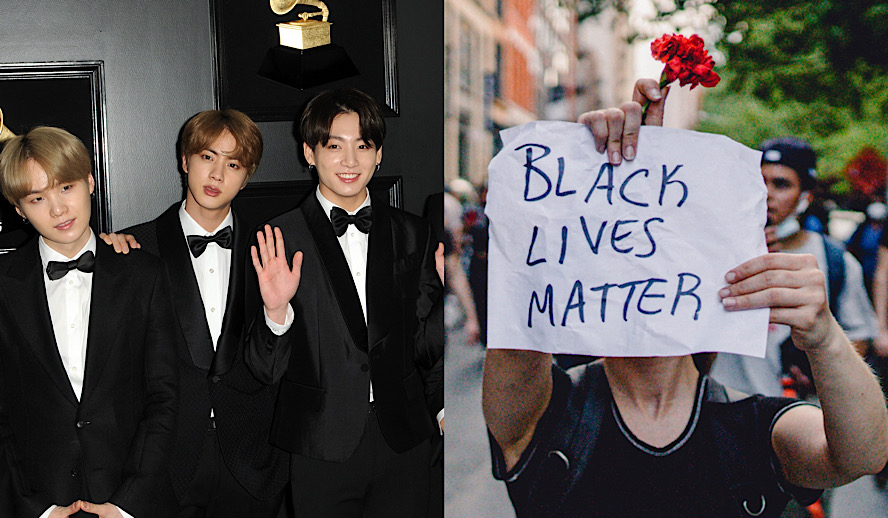 Photo: BTS, K-Pop Fans/Bigstock Photo/Justin Aharoni
In an age where social media is one of the most prominent platforms for social and political action, we are seeing a rise in its users who are resolutely involving themselves in creating and promoting POSITIVE change. Interestingly, but according to some, not surprisingly, many of these users are K-pop fans. 
K-pop, the abbreviated term for Korean pop music, has a huge following across the world and within the United States, resulting in large numbers of "stans," or extremely overzealous fans, to make themselves known and prominent on social media in their affection for popular groups such as BTS and Blackpink. To the average Twitter user, K-pop fans are often considered bothersome, as they are known to spam their "fancams," or videos of their favorite singers performing, under tweets that typically have nothing to do with K-pop. However, their online involvement and "spamming" has recently been used for good, as fans have been rallying around major political movements on social media over the past few months, using their large fan base and online community as means of drawing attention and support. 
Related article: Hollywood Insider's CEO Pritan Ambroase's Love Letter to Black Lives Matter
K-pop and Black Lives Matter 
Amid the surge in attention towards the Black Lives Matter movement on social media, pro-Trump and right-wing hashtags including #WhiteLivesMatter, were quick to make an appearance but were also quick to be drowned out. This, as it turns out, was done by none other than K-pop fans themselves, who effectively used their massive fan base to flood white supremacist hashtags with "fancams" of their favorite artists. Upon clicking on one of these hashtags, the posts found under them were not the expected racist and offensive content that otherwise would have been visible but instead featured a compilation of fan videos and tweets in support of Black Lives Matter and the protests that have been taking place all across the country. 
Their united efforts led to the voiced approval from BTS, who tweeted, "We stand against racial discrimination. We condemn violence. You, I and we all have the right to be respected. We will stand together. #BlackLivesMatter." 
BTS also donated $1 million to Black Lives Matter, which prompted fans to follow suit and match their donation through "One in An ARMY," a global fundraising collective campaign comprised of BTS fans across the world. 
Related article: Innocent Kind Elijah McClain "Legally" Murdered by Thug Police Officers
Limited Time Offer – FREE Subscription to Hollywood Insider, independent media network for substance and meaningful entertainment that is free of gossip and scandal, factual news on culture, click here
Video: Hollywood Insider YouTube Channel
K-Pop fans were responsible for inflated attendance expectations of Trump's rally 
The most recent product of the new political involvement of K-pop fans was the effect they had on President Trump's campaign rally in Tulsa, Oklahoma on June 20. Trump's campaign chair, Brad Parscale, had previously boasted that a million people had requested tickets for the rally, leading to high expectations that included the construction of an outside "overflow area" for attendees. 
But K-pop fans, ever-organized in their social media tactics, circulated an idea within their extensive community, spreading it among users of Twitter and Tik Tok — platforms that boast millions of users and K-pop fans — and helping the idea quickly go viral. In these posts and videos, (many of which were deleted after 24-48 hours so as not to have the mainstream media catch wind of the plan), users began sharing that they were registering for free tickets to Trump's rally, encouraging others to buy out seats while having absolutely no intention of attending the event. 
Related article: Live Updates: List of Successes From Black Lives Matter Protests! 
Subscribe to Hollywood Insider's YouTube Channel, by clicking here. 
The rally itself was highly criticized beforehand, as it was set to take place amidst the COVID-19 pandemic in an indoor venue located in an area that was already a hotspot of coronavirus cases. But in the end, the joint effort of K-pop fans and TikTok users garnered credit for the fact that the event only wound up drawing in around 6,200 supporters — an embarrassing turnout contrary to the bragged-about millions of people who were expected to attend. The 19,000-seat capacity arena was barely half-full and the overflow setup was hastily deconstructed before the event even began, once event organizers realized it would not be needed. 
The Trump campaign denied the presumed fact that the low attendance was a direct product of the teens' "prank," citing and blaming instead the interference of "radical protestors" and the media. However, the outcome sparked a slew of attention from the media in regards to K-pop fans and their serious influence and capabilities as they were acknowledged as a clear force to be reckoned with, especially in combination with platforms such as Twitter and Tik Tok. 
Back in June, K-pop fans also successfully crashed the Dallas Police Department's iWatch app, using their same tactics of posting fancam videos to hijack and negate the purpose of the app, which had originally requested users to upload videos of illegal or suspicious activity.
Related article: Good Cop Stephen Mader Fired For REFUSING to Shoot A Black Person
Related article: Please Sign Petition: Has Mount Everest Been Stolen? Google/Apple Must Rectify
Kpop fans – Other recent activism 
Social activism largely runs through the core of many K-pop fans, especially within the U.S., as many have become actively engaged in social issues, mirroring the involvement of the stars of the groups themselves. BTS and other K-pop groups have in the past donated to several social and humanitarian causes, such as helping Syrian refugees and preventing violence against children. Thousands of BTS fans additionally recently donated money from their refunded concert tickets to support the coronavirus pandemic relief. 
Related article: Donald Trump Attacks Press Freedom, Cops Assault Journalists Bloody
Related article: Facebook: Like-Fueled, ILL-Regulated Politically-Charged Abusive Machine
"One in an ARMY" has also raised thousands of dollars since their conception in 2017, donating to similar efforts through partnering with various non-profit organizations. Their website's statement acknowledges their influence and their mission as a fan collective, as it reads, "Driven by our shared interest in global superstars, BTS, and the idea of using our collective power for global good, we seek out non-profit organizations worldwide and harness the power of ARMY into giving micro-donations over a one month period. Our motto, "I am ONE in an ARMY," plays with the idea that many people giving small amounts can create a substantial impact when we work together." 
They have indeed made their desired impact through joining forces and working together. Through widespread social media movements, K-pop fans are creating real outcomes and changes that are resonating across the country and the globe. While some of these teens are still not even old enough to vote, and while they as a fanbase have historically not necessarily been overtly political, this coalition of young teens is nonetheless having a resounding impact on the American political scene in a way, unlike anything that has been seen before. 
Click here to read Hollywood Insider's CEO Pritan Ambroase's love letter to Black Lives Matter, in which he tackles more than just police reform, press freedom and more – click here.
An excerpt from the love letter: Hollywood Insider's CEO/editor-in-chief Pritan Ambroase affirms, "Hollywood Insider fully supports the much-needed Black Lives Matter movement. We are actively, physically and digitally a part of this global movement. We will continue reporting on this major issue of police brutality and legal murders of Black people to hold the system accountable. We will continue reporting on this major issue with kindness and respect to all Black people, as each and every one of them are seen and heard. Just a reminder, that the Black Lives Matter movement is about more than just police brutality and extends into banking, housing, education, medical, infrastructure, etc. We have the space and time for all your stories. We believe in peaceful/non-violent protests and I would like to request the rest of media to focus on 95% of the protests that are peaceful and working effectively with positive changes happening daily. Media has a responsibility to better the world and Hollywood Insider will continue to do so."
Vote with a conscience – Register to Vote – Your vote saves lives and ends systemic racism
Ways to support Black Lives Matter Movement to end systemic racism
– Do you know the hidden messages in 'Call Me By Your Name'? Find out behind the scenes facts in the full commentary and In-depth analysis of the cinematic masterpiece
– A Tribute To The Academy Awards: All Best Actor/Actress Speeches From The Beginning Of Oscars 1929-2019 | From Rami Malek, Leonardo DiCaprio To Denzel Washington, Halle Berry & Beyond | From Olivia Colman, Meryl Streep To Bette Davis & Beyond
– In the 32nd Year Of His Career, Keanu Reeves' Face Continues To Reign After Launching Movies Earning Over $4.3 Billion In Total – "John Wick", "Toy Story 4", "Matrix", And Many More
K-Pop, K-Pop, K-Pop, K-Pop, K-Pop, K-Pop, K-Pop, K-Pop, K-Pop, K-Pop, K-Pop, K-Pop, K-Pop, K-Pop, K-Pop, K-Pop, K-Pop, K-Pop, K-Pop, Kpop, Kpop, Kpop, Kpop, Kpop, Kpop, Kpop, Kpop, Kpop, Kpop, Kpop, Kpop, Kpop, Kpop, Kpop, Kpop, Kpop, Kpop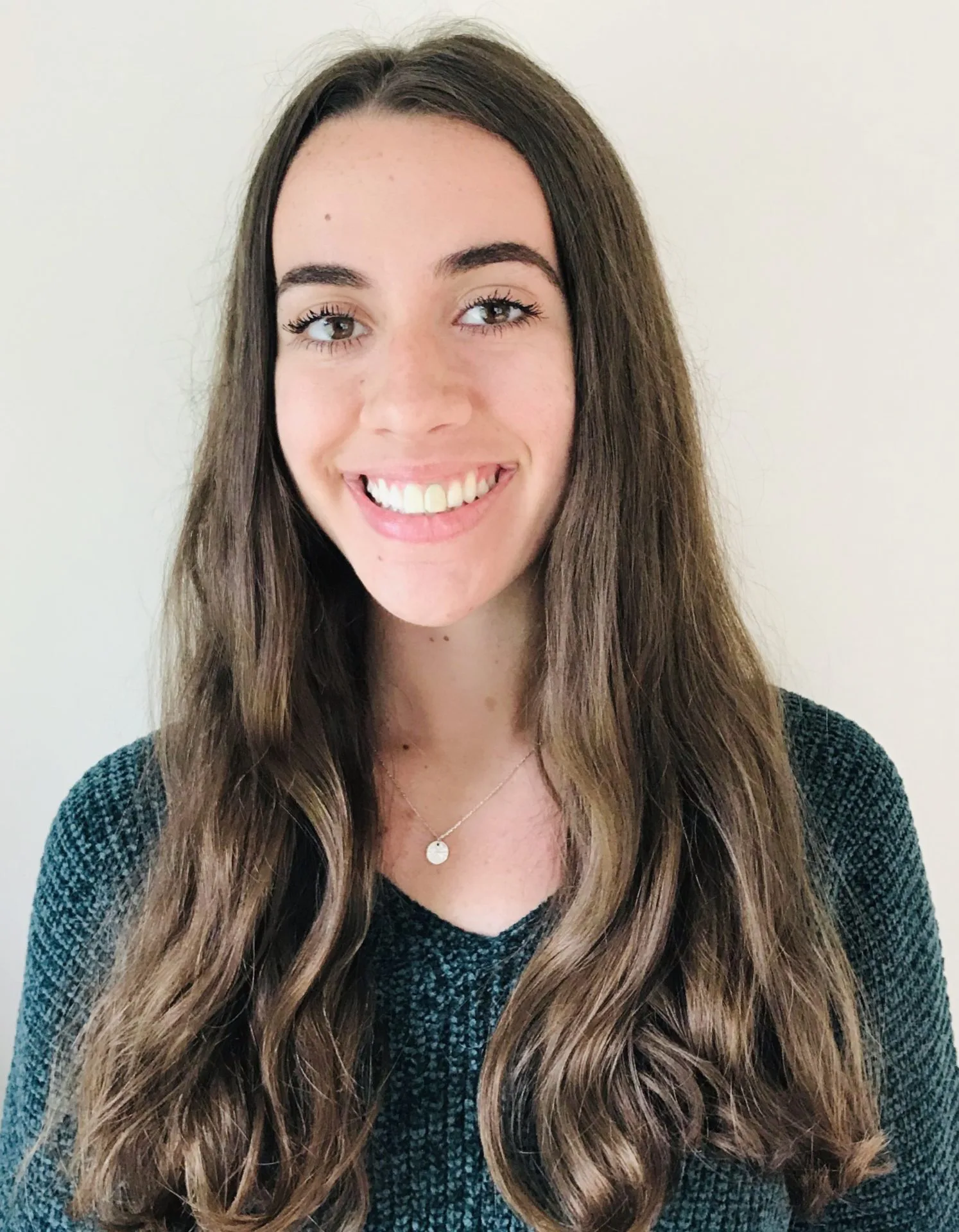 Christine Feeley is a writer for Hollywood Insider and as a fan of all things film and television, she is very passionate about gender equality within the entertainment industry as well as how it can be used to promote social change. She hopes to bring an enriched perspective to the world of entertainment through her alignment with Hollywood Insider's mission to share meaningful and positive content with audiences.