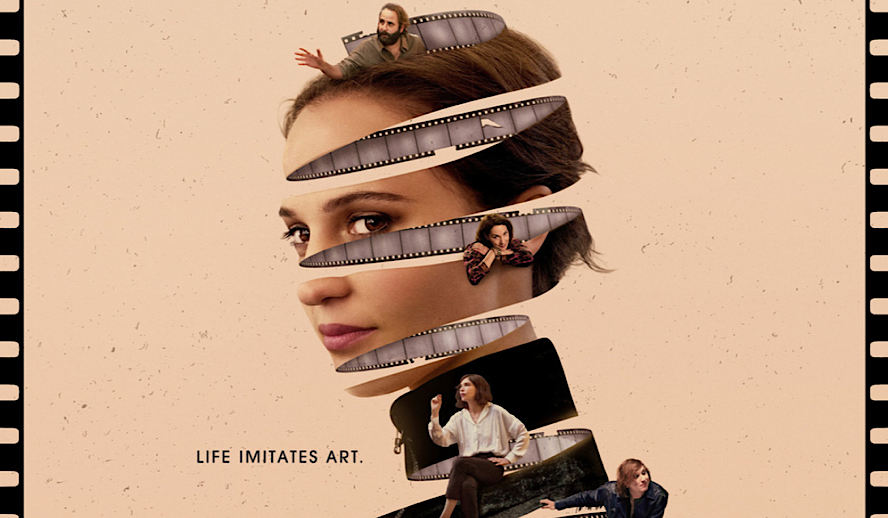 Photo: 'Irma Vep'
Too Close, Yet Very Far From Home 
In the new series 'Irma Vep', Vikander plays the role of Mira, a seemingly disillusioned actress whose personal life is falling apart and she feels unfulfilled in her professional life as an actress. We are first introduced to Mira when she is doing a full-scale press junket while in Paris for her new film, which is a run-of-the-mill American action/adventure movie of which she is the star. Mira is very clearly doing her best to put on a smile and feign interest in the subject, while she is bombarded by journalists and fans wanting to get a piece of her. 
Related Video: Full Commentary on 'Top Gun: Maverick': Tom Cruise, Val Kilmer, Jennifer Connelly, Miles Teller
Related video: 'Top Gun: Maverick' Full Premiere Reactions: Tom Cruise, Val Kilmer, Jennifer Connelly, Miles Teller
Related video: EVOLUTION: Every Tom Cruise Role From 1981 to 2021, All Performances Exceptionally Poignant
Having the series open this way was an incredibly effective storytelling device to both introduce us to the world we will be living in, and for the audience to gain a true and meaningful understanding of our protagonist. While Mira is a very successful mainstream actress getting all the love and praise she may have always wanted, in her private moments we see someone deeply unhappy with her career and her personal life. 
Vikander, in what is her first real leading role in quite a while, does a masterful job of bringing this character to life. It is impossible to extricate the plot from reality at times, leaving the audience to feel sympathy for both the character of Mira, and in all honesty for Vikander herself. The plot of 'Irma Vep' makes it almost impossible to distinguish reality from the series, as the series revolves around Mira seeking fulfillment in the role of Irma Vep, the character she will play in the remake of 'Les Vampires' while she is in France. 
Related article: A Tribute to Johnny Depp: The Actor and Musician Who Defined Range
Related video: EVOLUTION: Every Johnny Depp Role From 1984 to 2020, All Performances Exceptionally Poignant
Related article: A Tribute to the Hero & President Volodymyr Zelenskyy: Comedian/Actor, Ukraine's President and Heroic Leader
Related article: The Hollywood Insider's CEO Pritan Ambroase: "The Importance of Venice Film Festival as the Protector of Cinema"
Related article: The Masters of Cinema Archives: The Hollywood Insider Pays Tribute to 'La Vie En Rose', Exclusive Interview with Director Olivier Dahan
Related article: – Want GUARANTEED SUCCESS? Remove these ten words from your vocabulary| Transform your life INSTANTLY
Vikander brings to life this character and emotion that feels genuine and authentic, as she lusts after being able to play a part that has real meaning to her. As Mira, she finds solace in the character of Irma Vep and sees her as a feminist inspiration that inspired her to take on the role. It's hard to not imagine Vikander herself being drawn to Mira in the same way, wanting to play something fulfilling outside of a Hollywood system that has maybe typecast or pigeonholed her into roles that sexualized or demeaned her value and talent as an actress. 
'Irma Vep' – Hyper Realism For the Win
One aspect of the series that is at first a bit intimidating but you eventually settle into is the hyper-realistic way in which it is shot. We are thrown right into the plot from the jump, without the traditional American way of storytelling of needing to give our characters backgrounds and names off the bat. You need to pay attention and parse a lot of that information for yourself as an audience member, but it is a much more rewarding experience. Fitting with much of the plot and the themes we are working with, it is a much more European style of filmmaking at work here, different from the traditional American style we are used to. 
Related video: Full Premiere Reactions 'Doctor Strange in the Multiverse of Madness': Benedict Cumberbatch & Team
Related Video: OSCAR-NOMINATED – EXCLUSIVE: 'Dune' Full Commentary, Reactions, Making Of – Timothee Chalamet, Zendaya, Oscar Isaac
Related Video: OSCAR-NOMINATED – 'House of Gucci' Full Commentary & Behind the Scenes – Lady Gaga, Adam Driver, Jared Leto, Al Pacino
The series employs an incredible number of up-close tracking shots that follow our characters as they walk and talk, throwing the audience right into the mix. At first, it can be a bit overwhelming, but it really almost feels like you are inside a documentary watching these people's lives play out in front of you. Many scenes in the series take place on the set of the remake of 'Les Vampires' and it creates a sort of jarring meta-feeling of seeing 4 dimensions into the filmmaking process. It is very impressive filmmaking at play here to be able to make the audience both feel like they are a part of the film crew observing the set and action taking place, while also feeling removed from the actual process of the real filming happening behind you. This adventurous filmmaking style really does suck the audience immediately into the world, and makes for a concept unlike anything else on television right now. You feel the audience as if you are living in the series, and the more time you spend on the set of 'Les Vampires', the more involved in the process you feel. 
Related article: EVOLUTION: Every Henry Cavill Role From 2001 to 2021, All Performances Exceptionally Poignant
Related article: EVOLUTION: Every Chris Evans Role From 1997 to 2020, All Performances Exceptionally Poignant
Related article: #metoo Revolution: Powerful Questions That Need Answers
Related article: FACT-CHECKED Series: Timothee Chalamet and 32 Facts about The Young Superstar
Furthering this idea of being sort of "ultra behind the scenes", one of the main characters in the first episode is Rene, the Director of the 'Les Vampires' remake. Portrayed as a cinephile with a lot of love and passion for the project, seeing Rene work on set and behind the scenes also brings the audience into the creative process happening in the background. His interactions with the cast and his producers give a real authentic feeling of the audience being a part of the story they are trying to tell. 
Show, Don't Tell
The old screenwriting adage is certainly at play in every scene of 'Irma Vep'. As mentioned above, it takes a lot of parsing out the plot and the way scenes play themselves out to get an understanding of our characters and how they all fit into the plot. Olivier Assayas who wrote the series does a brilliant job of letting the scenes breathe and delivering information in a way that feels collaborative for the audience, instead of being spoon-fed heavy-handed dialogue filled with exposition. 
Related article: Why Queen Elizabeth II Is One Of The Greatest Monarchs | Her Majesty Queen Elizabeth II of United Queendom of Great Britain & Northern Ireland (Video Insight)
Limited Time Offer – FREE Subscription to The Hollywood Insider
Click here to read more on The Hollywood Insider's vision, values and mission statement here – Media has the responsibility to better our world – The Hollywood Insider fully focuses on substance and meaningful entertainment, against gossip and scandal, by combining entertainment, education, and philanthropy.
Most notably at work here is a pivotal scene early in the first episode when Mira confronts an ex-lover. The audience is left believing that Mira is on one side of things, and there is a beautiful reversal in the middle of the scene that leaves the audience with their kaws open as if to say, "ohhhh." From there, we not only have a far better understanding of our protagonist, but also the direction in which the story will unfold. Assayas scripts are masterfully laid out to only give the audience as much information as he wants you to have at a time, and employing the age-old screenwriting adage as well as he does it makes for a much more enjoyable and rewarding experience as a viewer. 
The first episode of 'Irma Vep' is streaming now on HBO Max, and I encourage all to check it out for the impressive writing and bold performance delivered by Alicia Vikander. 
Cast: Alicia Vikander, Byron Bowers, Tom Sturridge | Directed by: Olivier Assayas | Written By: Olivier Assayas| 
By Mark Raymond
Click here to read The Hollywood Insider's CEO Pritan Ambroase's love letter to Cinema, TV and Media. An excerpt from the love letter: The Hollywood Insider's CEO/editor-in-chief Pritan Ambroase affirms, "We have the space and time for all your stories, no matter who/what/where you are. Media/Cinema/TV have a responsibility to better the world and The Hollywood Insider will continue to do so. Talent, diversity and authenticity matter in Cinema/TV, media and storytelling. In fact, I reckon that we should announce "talent-diversity-authenticity-storytelling-Cinema-Oscars-Academy-Awards" as synonyms of each other. We show respect to talent and stories regardless of their skin color, race, gender, sexuality, religion, nationality, etc., thus allowing authenticity into this system just by something as simple as accepting and showing respect to the human species' factual diversity. We become greater just by respecting and appreciating talent in all its shapes, sizes, and forms. Award winners, which includes nominees, must be chosen on the greatness of their talent ALONE.
I am sure I am speaking for a multitude of Cinema lovers all over the world when I speak of the following sentiments that this medium of art has blessed me with. Cinema taught me about our world, at times in English and at times through the beautiful one-inch bar of subtitles. I learned from the stories in the global movies that we are all alike across all borders. Remember that one of the best symbols of many great civilizations and their prosperity has been the art they have left behind. This art can be in the form of paintings, sculptures, architecture, writings, inventions, etc. For our modern society, Cinema happens to be one of them. Cinema is more than just a form of entertainment, it is an integral part of society. I love the world uniting, be it for Cinema, TV. media, art, fashion, sport, etc. Please keep this going full speed."
More Interesting Stories From The Hollywood Insider
– Want GUARANTEED SUCCESS? Remove these ten words from your vocabulary| Transform your life INSTANTLY
– A Tribute to Martin Scorsese: A Complete Analysis of the Life and Career of the Man Who Lives and Breathes Cinema 
– Do you know the hidden messages in 'Call Me By Your Name'? Find out behind the scenes facts in the full commentary and In-depth analysis of the cinematic masterpiece
– A Tribute To The Academy Awards: All Best Actor/Actress Speeches From The Beginning Of Oscars 1929-2019 | From Rami Malek, Leonardo DiCaprio To Denzel Washington, Halle Berry & Beyond | From Olivia Colman, Meryl Streep To Bette Davis & Beyond
– In the 32nd Year Of His Career, Keanu Reeves' Face Continues To Reign After Launching Movies Earning Over $4.3 Billion In Total – "John Wick", "Toy Story 4", "Matrix", And Many More
irma vep, irma vep, irma vep, irma vep, irma vep, irma vep, irma vep, irma vep, irma vep, irma vep, irma vep, irma vep, irma vep, irma vep, irma vep, irma vep, irma vep, irma vep, irma vep, irma vep, irma vep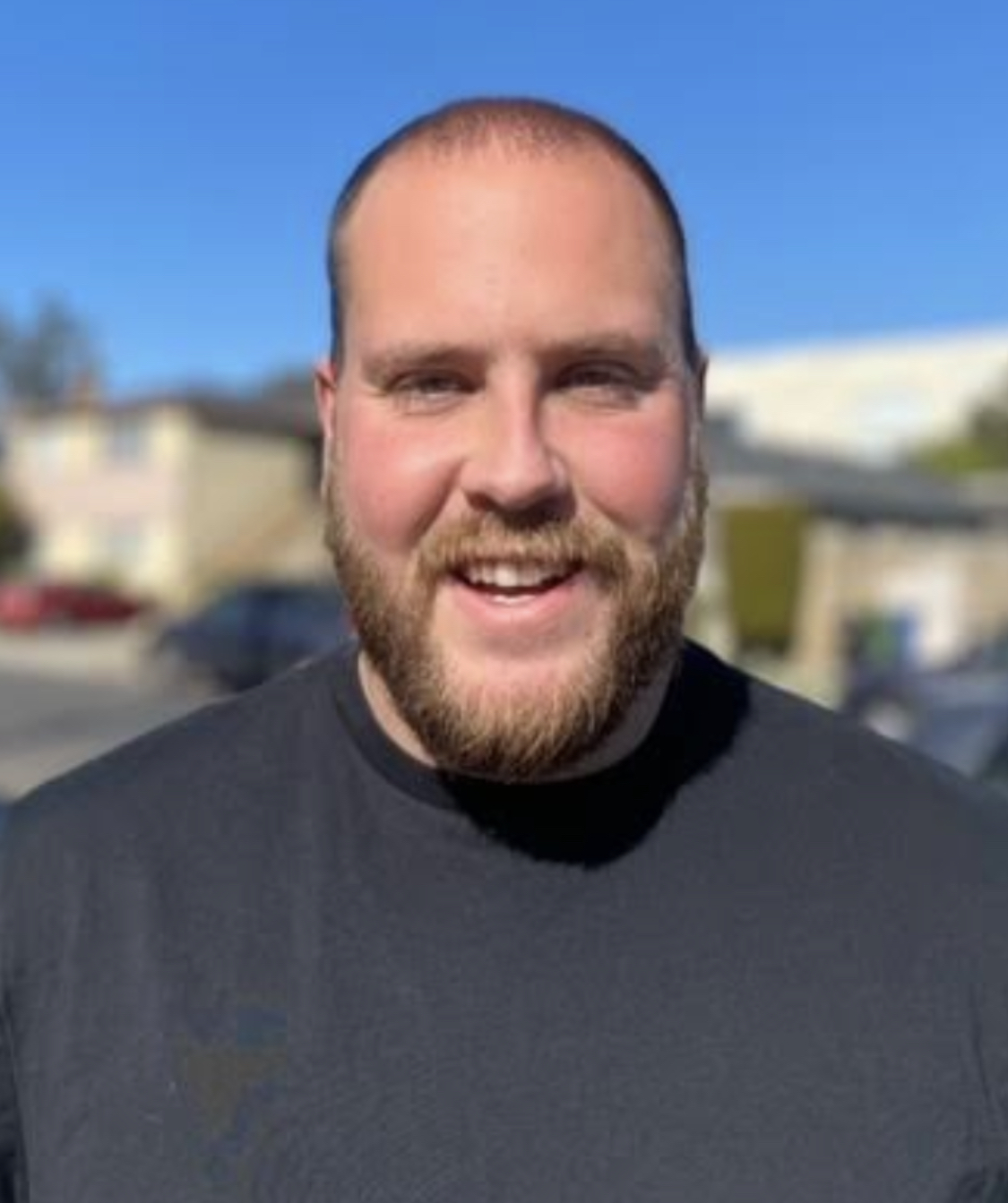 Mark Raymond is a writer and screenwriter who believes himself to be the only person desiring to work in film who originated in New York and currently resides in Los Angeles. Mark was inspired to write from a young age and has always desired to connect and uplift others through his work, as those that motivated him did for him. Mark feels very strongly that the world could use a lot more positivity and optimism, and is therefore very aligned to the mission of The Hollywood Insider to not spread hate or gossip, but instead to build each other up and shine a positive light on anyone bold enough to put their heart and soul into a piece of art. In his writing, Mark aims to use his signature wit to highlight the severity of the more serious and pressing issues of our time, to shine a beacon of light through the darkness. A devoted ally to all, he seeks to inspire and use his platform to give a voice to the voiceless and let his readers know that while everything may not be great right now, one day it can and will be.