Photo: 'Law & Order: Organized Crime'
Chris Meloni's new show, 'Law & Order: Organized Crime' (aka 'OC'), debuted in a two-hour crossover event with 'Special Victims Unit' (aka 'SVU'), segueing from one production team to the next. And fans got everything they could ask for: Stabler's dramatic and unexpected return, the reveal of his children as adults, where he's been for the past ten years, and he and former partner Olivia Benson's reunion. The show completed its first season last year and is currently airing its second on Thursdays at 10 pm EST on NBC.
But along with Meloni's reprisal came a new kind of Stabler, the kind of Stabler that doesn't seem to match up where we left off over a decade ago. As an 'SVU' stan, and despite how excited I am about the new characters and plot, the Stabler I was hoping for is not the Stabler who has returned.
Related article: OSCAR-NOMINATED – EXCLUSIVE: 'Dune' Full Commentary, Reactions, Making Of – Timothee Chalamet, Zendaya, Oscar Isaac
Related article: OSCAR-NOMINATED – 'House of Gucci' Full Commentary & Behind the Scenes – Lady Gaga, Adam Driver, Jared Leto, Al Pacino
Related article: OSCAR-NOMINATED – 'Belfast' Full Commentary & BTS – Jamie Dornan, Caitriona Balfe, Judi Dench
Why Elliott Stabler & Chris Meloni Left and Why They Are Coming Back
In the finale of season 12, a young girl opens fire in the squad room, killing three characters (including the beloved Sister Peg) and almost shooting a fourth. She's only stopped when Stabler fatally shoots her. As she dies in his arms, Elliot and Olivia look at each other while background characters run around in a frenzy, presumably to clean up the mess.
Stabler's no stranger to killing perps, but this was the accidental murder of a teenage girl who was trying to exact revenge for her mother. 8 million viewers were left on the edge of their seats wondering how the squad would handle this tragedy next season… And the answer was a disappointing one.
In the premiere of season 13, 'Scorched Earth', we learn that Stabler has taken some time off after the shooting. Although it was "a good shooting" and Stabler was cleared of any wrongdoing, the Internal Affairs Bureau wanted to look through his history again. "If it was [Stabler's] first good shooting, okay, maybe even his second," Captain Cragen tells Olivia, "But it's his sixth… If Elliot wants to keep his job he's gonna have to submit to a psych [evaluation], anger management, a lot of hoops." By the end of the episode, Captain Cragen tells Benson that Stabler has turned in his papers and is retiring from SVU. His character is often referred to throughout the following seasons, and he is replaced with two new detectives, Amanda Rollins and Nick Amaro.
Related article: All Best Actor/Actress Speeches From The Beginning Of Oscars 1929-2019 | Hollywood Insider
Related article: EVOLUTION: Every Henry Cavill Role From 2001 to 2021, All Performances Exceptionally Poignant
During this premiere, we never see Stabler. And that's not just because he's taking time off. It's because the actor who portrayed him, Chris Meloni, had left the show prior to season 13. This news shocked fans everywhere (and truly devastated everyone in my household). The transition to a show without Stabler was as smooth as the writers could have made it, but how could Meloni leave us hanging like that after 12 years?
It turns out, Meloni left the show due to financial disputes. In an interview for 'After Show', Meloni tells Andy Cohen that he doesn't miss 'SVU', and when Cohen asked when he knew it was time to leave the show, Meloni paused, subsequently giggling while saying, "When the negotiations broke down." And later, in a Men's Health interview, he revealed that he'd asked to be in fewer episodes since productions did not want to issue him a raise. The show told him it was their way or the highway, and so Meloni left, seeking out "new adventures" and departing with "zero animosity". 
After years of some hit and miss projects (i.e. 'Underground', 'Surviving Jack' and 'Happy!'), Meloni was summoned by Dick Wolf. The television mogul wanted to revive Elliot Stabler as a mafia-fighting cop looking to avenge his wife's murder, all while dealing with the pain of being reunited with Olivia Benson. And Meloni said yes. "It felt good to have to make that decision," he told Men's Health, "which was a big yes-or-no decision—with a sense of clarity and a sense of certain things being correct."
Related article: #metoo Revolution: Powerful Questions That Need Answers
Related article: FACT-CHECKED Series: Timothee Chalamet and 32 Facts about The Young Superstar
Stabler is reintroduced to the 'SVU' world in season 23 and in the midst of a devastating turn of events. When Olivia Benson sees a victim being wheeled into an ambulance, she recognizes her as Kathy Stabler, her ex-partner's wife. A voice calls her: "Liv!" And she looks up, whispering in surprise, "Elliot…" In shock, Elliot musters out, "They tried to kill Kathy." Once Kathy's accident turns fatal, Stabler joins the NYPD organized crime task force in New York to find the people responsible for her death. This introduces us to the world of 'Organized Crime'.
What is 'Law & Order: Organized Crime'?
Just as he has done for every 'Law & Order', Steven Zirnkilton is the first voice we hear, reciting the opening narration for the show: "In the nation's largest city, the vicious and violent members of the underworld are hunted by the detectives of the Organized Crime Control Bureau. These are their stories." Followed by the famous dun dun sound effect.
Upon Elliot's return, we learn that he's been in Rome for the past decade, working as an NYPD liaison fighting terrorism and organized crime. He and his family only returned to New York to attend a ceremony honoring his former partner, Captain Olivia Benson, portrayed by Mariska Hargitay.
Related article: Why Queen Elizabeth II Is One Of The Greatest Monarchs | Her Majesty Queen Elizabeth II of United Queendom of Great Britain & Northern Ireland (Video Insight)
Limited Time Offer – FREE Subscription to The Hollywood Insider
Click here to read more on The Hollywood Insider's vision, values and mission statement here – Media has the responsibility to better our world – The Hollywood Insider fully focuses on substance and meaningful entertainment, against gossip and scandal, by combining entertainment, education, and philanthropy.
The investigation of his wife's murder has gifted us with the Wheatley family, a multiracial clan of wealthy criminals whose patriarch, Richard Wheatley (portrayed by Dylan McDermott), is Elliot's arch-nemesis. The Wheatleys storyline has continued on into the second season, and it doesn't look like they'll be leaving any time soon.
And then we have the new OC squad. The cast has changed since the first season, but the current team includes:
Sergeant Ayanna Bell (portrayed by Danielle Moné Truitt) as his new partner, a Black woman whose wife is suing the NYPD for police brutality,
Former independent hacker Detective 3rd Grade Jet Slootmaekers (portrayed by Ainsley Seiger), a millennial techno genius who is the youngest lead detective in the entire Law & Order franchise,
Adam "Malachi" Mintock (portrayed by Wesam Keesh), a criminal hacker who made a deal to help the NYPD,
Detective 3rd Grade Carmen "Nova" Riley (portrayed by Nona Parker-Johnson), an undercover narcotics detective who is infiltrating the gang The Marcy Killers,
And Bell's rival Lieutenant William "Bill" Brewster (portrayed by Guillermo Diaz).
In the second season, the focus moves from Wheatley (don't worry, that storyline returns) to Stabler's undercover operation infiltrating the Albanian mafia. This case gifts the audience with watching Chris Meloni give us two characters in one: Elliot Stabler and his undercover persona, arsonist Eddie Wagner. There's almost nothing more satisfying than watching this Catholic choir boy go clandestine, interacting with a well-cast family of criminals – Vinnie Jones, Lolita Davidovich, Michael Raymond-James, Dash Mihok, to name a few – all while plotting revenge on the people who murdered his wife.
Related article: The Hollywood Insider's CEO Pritan Ambroase: "The Importance of Venice Film Festival as the Protector of Cinema"
Related article: The Masters of Cinema Archives: The Hollywood Insider Pays Tribute to 'La Vie En Rose', Exclusive Interview with Director Olivier Dahan
Related article: – Want GUARANTEED SUCCESS? Remove these ten words from your vocabulary| Transform your life INSTANTLY
In this new show, it's clear that this spin-off is serialized rather than Law & Order's classic episodic style. Although 'SVU' has more overarching storylines than in previous seasons, 'Organized Crime' features the personal lives of Stabler more prominently than any other Law & Order addition; 'Organized Crime' is really about Elliot Stabler.
The New Old Stabler
Most people know Stabler as the hot-headed counterpart to Olivia Benson's level-headed, compassion. "If you want an example of the TV cop whose supposed integrity is maintained in spite of procedural, ethical and moral lapses," Linda Holmes, host of NPR's "Pop Culture Hour" said, "consider Elliot Stabler. For 12 seasons of 'Law And Order: SVU,' Elliot raged and threatened and caught bad guys, and he still got to be drawn as the good guy. Now, after 10 years away, he's back." But Stabler's character is more nuanced than that.
Even Holmes and her co-host Aisha Harris were able to recognize that Benson and Stabler were an incredibly successful duo. Neal Baer, co-executive producer of 'SVU', explained their dynamic best, "[Benson] is the empathetic, passionate voice for these victims, and [Stabler] is the rage we feel, the 'How can this happen?' feeling. They both represent the feelings that we feel simultaneously when we hear about these cases. That's why they work so well together."
Stabler's hot temper has been his defining characteristic for most audiences (and even for other characters), but by his final season, Stabler's rage had cooled off some. In season 7, he had even gone to therapy and dealt with some of his own personal demons. On 'SVU', Stabler showed regular growth.
When he returned to New York, however, those 12 years of development seemed to go out the window. Stabler was back to being filled with rage and incompetent of expressing his emotions in words. And it's not that horrific trauma is not a valid catalyst for regression. But I would hope that after ten years Stabler would have at least learned more about how to take care of himself. Despite being ten years older, he's still behaving like a hot-headed ten-year-old. It's cringy.
Related article: OSCAR-NOMINATED – 'West Side Story' Full Commentary – Rita Moreno, Steven Spielberg, Rachel Zegler
Related article: OSCAR-NOMINATED – 'No Time to Die' Full Commentary, Behind the Scenes & Reactions, Daniel Craig, Rami Malek, Bond
I'm sure for some audience members it's satisfying that the Stabler who returned is still emotionally immature and undeveloped. But as a die-hard 'SVU' fan, I was hoping to see a Stabler who had grown and evolved, especially since his former squad members Benson and Tutuola have developed so much. Tutuola, portrayed by Ice-T, went from a naive narcotics cop to a well-rounded, compassionate sergeant. And Benson, although always empathetic towards victims, has an entire story arch about her own racism and ignorance, learning with each rise in rank and every case.
It is hard to believe that after a decade of living overseas that Stabler would not have changed his behavior. He's 60 and raising a teenager, he's experiencing the world, and he's had 12 years of SVU to mull over. As an audience member, there's a lot that I've had to infer. His time in Europe seems like a time where he lost himself further, rather than applying the growth he had achieved during his time in New York. It is possible to argue that Stabler stopped working on his personal growth because he was away from the people who held him accountable (i.e. Olivia and Cragen), but it seems no one is addressing this possibility.
Without the writers addressing his evolution during his time on the show, Stabler's reappearance feels less satisfying. I was looking forward to seeing a Stabler that wouldn't misbehave as much, as his development on 'SVU' was exciting. My fear is that the writers chose to rely on what Stabler is known best for rather than the man he was working on becoming. 
Harris and Holmes argue that the writers giving him a personal tragedy is just an excuse to write him as angrier and more irrational, "the fact that they give him this personal tragedy in many ways excuses – 'cause he still keeps doing what he's always been doing. He's still badgering possible suspects… Also, this is a personal case that he shouldn't be involved in at all."
It feels almost offensively basic to have Stabler return with no character development. He learned a new language, that's cool. He's bald and can grow a goatee, which is also cool. But are the writers really trying to make us believe that that's all he's done since leaving SVU? What a shame.
Related article: MUST WATCH – The Hollywood Insider's CEO Pritan Ambroase's Love Letter to Black Lives Matter – VIDEO
Subscribe to The Hollywood Insider's YouTube Channel, by clicking here.
The Forced Romance of Bensler
Mariska Hargitay and Chris Meloni undeniably have some of the best chemistry on primetime television. Ever since they met, the two have been an infectiously well-paired team that helped drive the show to success. "He's always made me feel like I could just jump off the ledge, the cliff, the bridge," Hargitay told People, "and he would catch me, in so many ways, whether it was comedy or acting or friendship." And Meloni, sitting cross-legged next to her, added, "It's simple. We have each other's back."
Because of their strength as a duo, fans everywhere demanded to see them become an item. And the show teased it constantly: With Stabler's rocky marriage and Benson's inconsistent dating life, the two were always together, and they knew each other better than they knew anybody else. They never shacked up. And I think that was the right call.
But upon Stabler's return and the dramatic death of his wife Kathy, the possibility for romance was, unfortunately, reopened. After Kathy's murder, Stabler enters a downward spiral that inspires his children to host an intervention for him, during which Olivia pleads with him to take care of himself. He looks at her, in front of his five children, and says, "I love you," three words that the pair has never said to the other.
In a later episode, Stabler comes to Benson's apartment in the middle of the night after being slipped a drug while undercover. After she fails to convince him to go to the hospital, he slowly and almost incoherently slurs out his love for her once again, followed up by falling into her arms and drunkenly reaching up to caress her face.
Related article: EVOLUTION: Every Chris Evans Role From 1997 to 2020, All Performances Exceptionally Poignant
Related article: 'In the Heights' Full Commentary & Behind the Scenes +  Reactions – Lin Manuel Miranda, John M. Chu
This push for a romantic storyline between the two is more uncomfortable and awkward than anything else. Stabler's declarations of love have come out of a place of PTSD and a drug-induced state. And of course, he loves her! Benson and Stabler served as the most important person in each other's lives. They were each other's therapists, confidants, mentors, siblings – Their intimacy went beyond romance. Just as Olivia said, "[Stabler was] the most… single most important person in my life." 
Why The Show is Worth the Watch
Despite all of my kvetching, the show is fun. Like, undeniably fun. Especially the second season. Chris Meloni, at the ripe age of 60, is playing both Elliot Stabler and Eddie Wagner, running around shirtless, carrying bazookas, helping someone stay in the closet, interacting with millennials and today's BLM movement, being a father, and taking care of his mentally troubled mom (portrayed by the amazing Ellen Burstyn). 'Law & Order: Organized Crime' is almost everything I could ask for. I'm just left dissatisfied with Stabler's lack of growth. 
One of the things that made 'SVU' so successful was the complexity of its lead detectives. The franchise needs and deserves nuance. I don't want to watch a cop show about cops who don't go to therapy and refuse to take care of themselves. But maybe I'm in the minority on this one.
The writers, however, may be catching onto this need for growth: In the latest episode, we're introduced to the height of Wheatley's evil, meet a new underground criminal organization, and get to see Stabler go undercover again. But the best part? Stabler gets in a confrontation with his partner Bell, gets called out on his actions, and he actually handles it with maturity. Things are starting to look up for him.
If you'd like to form your own opinion, tune in on Thursdays at 10 pm EST on NBC! Or check the second season of 'OC' out on Hulu the next day. Happy Stabler-ing! 
By Z Murphy
Click here to read The Hollywood Insider's CEO Pritan Ambroase's love letter to Cinema, TV and Media. An excerpt from the love letter: The Hollywood Insider's CEO/editor-in-chief Pritan Ambroase affirms, "We have the space and time for all your stories, no matter who/what/where you are. Media/Cinema/TV have a responsibility to better the world and The Hollywood Insider will continue to do so. Talent, diversity and authenticity matter in Cinema/TV, media and storytelling. In fact, I reckon that we should announce "talent-diversity-authenticity-storytelling-Cinema-Oscars-Academy-Awards" as synonyms of each other. We show respect to talent and stories regardless of their skin color, race, gender, sexuality, religion, nationality, etc., thus allowing authenticity into this system just by something as simple as accepting and showing respect to the human species' factual diversity. We become greater just by respecting and appreciating talent in all its shapes, sizes, and forms. Award winners, which includes nominees, must be chosen on the greatness of their talent ALONE.
I am sure I am speaking for a multitude of Cinema lovers all over the world when I speak of the following sentiments that this medium of art has blessed me with. Cinema taught me about our world, at times in English and at times through the beautiful one-inch bar of subtitles. I learned from the stories in the global movies that we are all alike across all borders. Remember that one of the best symbols of many great civilizations and their prosperity has been the art they have left behind. This art can be in the form of paintings, sculptures, architecture, writings, inventions, etc. For our modern society, Cinema happens to be one of them. Cinema is more than just a form of entertainment, it is an integral part of society. I love the world uniting, be it for Cinema, TV. media, art, fashion, sport, etc. Please keep this going full speed."
More Interesting Stories From The Hollywood Insider
– Want GUARANTEED SUCCESS? Remove these ten words from your vocabulary| Transform your life INSTANTLY
– A Tribute to Martin Scorsese: A Complete Analysis of the Life and Career of the Man Who Lives and Breathes Cinema 
– Do you know the hidden messages in 'Call Me By Your Name'? Find out behind the scenes facts in the full commentary and In-depth analysis of the cinematic masterpiece
– A Tribute To The Academy Awards: All Best Actor/Actress Speeches From The Beginning Of Oscars 1929-2019 | From Rami Malek, Leonardo DiCaprio To Denzel Washington, Halle Berry & Beyond | From Olivia Colman, Meryl Streep To Bette Davis & Beyond
– In the 32nd Year Of His Career, Keanu Reeves' Face Continues To Reign After Launching Movies Earning Over $4.3 Billion In Total – "John Wick", "Toy Story 4", "Matrix", And Many More
chris meloni, chris meloni, chris meloni, chris meloni, chris meloni, chris meloni, chris meloni, chris meloni, chris meloni, chris meloni, chris meloni, chris meloni, chris meloni, chris meloni, chris meloni, chris meloni, chris meloni, chris meloni, chris meloni, chris meloni, chris meloni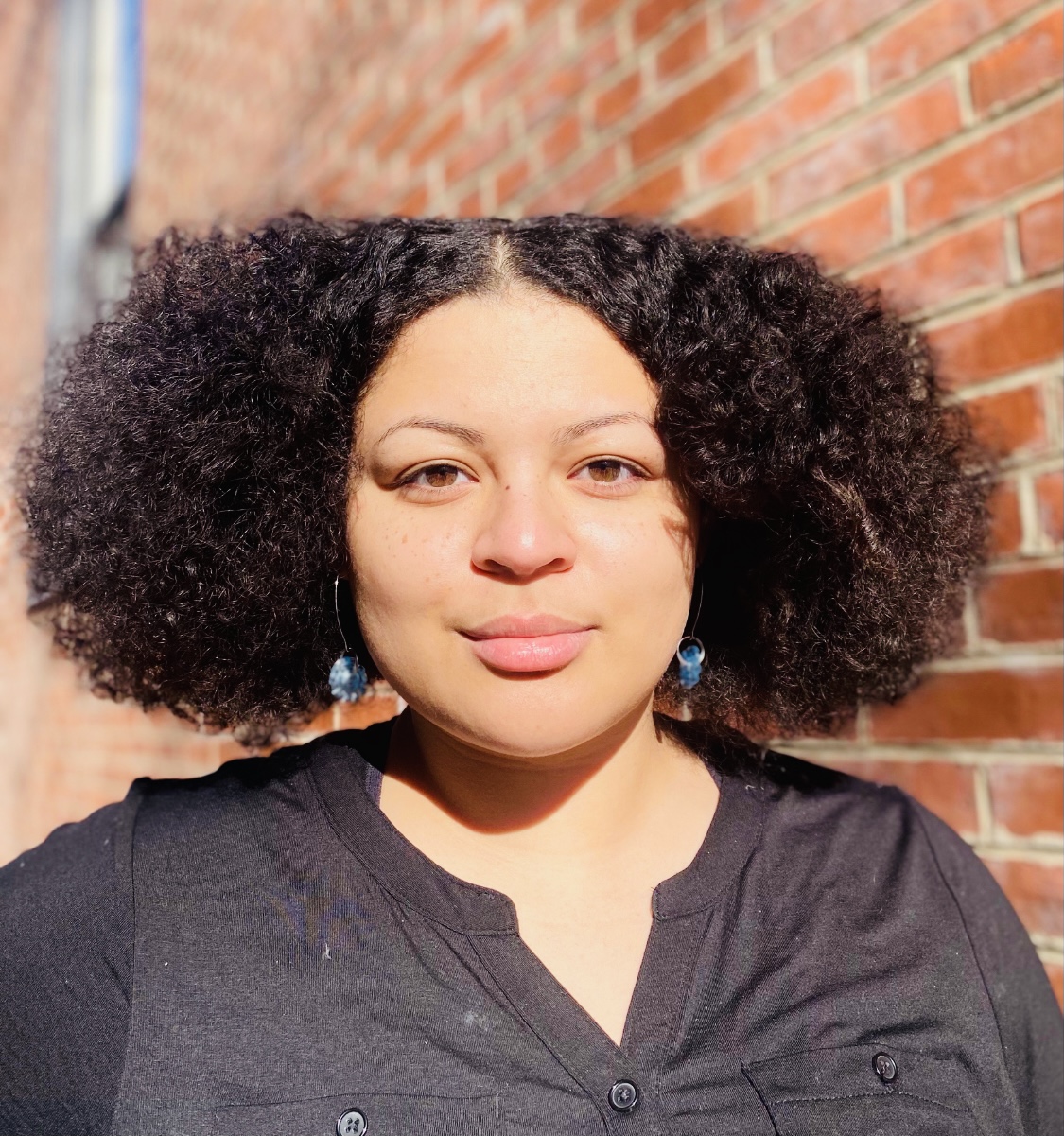 Z Murphy (she/they) has a passion for storytelling. As a queer person of color, Z always aims to challenge their readers to look at art in a new light by putting racial and sexual identities in conversation with pop culture. With this dedication to inspiring respectful and insightful dialogue, Z is thrilled to be a part of the Hollywood Insider cohort, a media network that supports content focused on perceptive exploration rather than gossip.