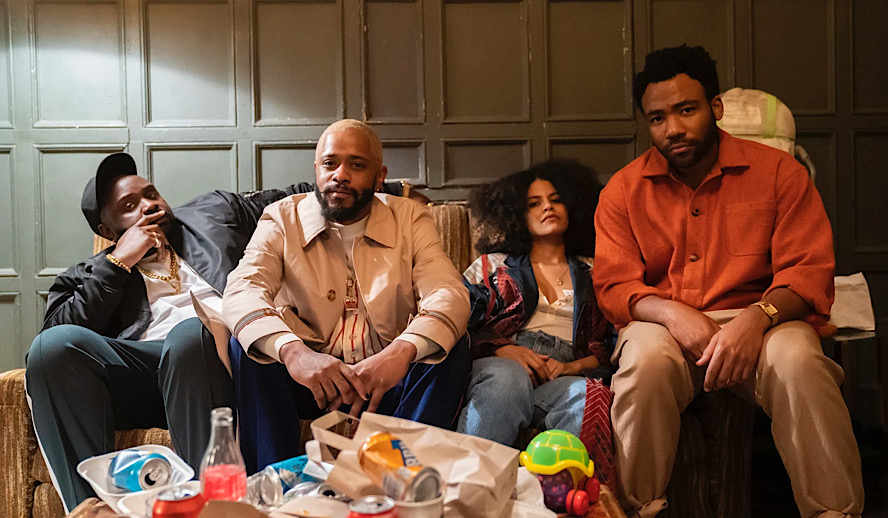 Photo: 'Atlanta'
After returning from a four-year hiatus, most shows want to "wow" their audience with something big: a shocking revelation about a main character, allude to a possible death, or present the emergence of some bigger, badder villain. Most shows, after all, abide by formulas that are designed to stretch our attention across an entire season of television. To their credit, we wouldn't watch most shows if there weren't something intrinsically satisfying about their formulaic structure. But 'Atlanta' isn't most shows. And Donald Glover is not most people. 
Things to do: 
Click here to read more on

The Hollywood Insider's

vision, values and mission statement here – Media has the responsibility to better our world –

The Hollywood Insider

fully focuses on substance and meaningful entertainment, against gossip and scandal, by combining entertainment, education, and philanthropy.
Our first taste of 'Atlanta' in four years looks different but is still the same delicious flavor: in the form of an unexpected, surreal anthology that makes you laugh while you squirm in your seat. The critically acclaimed FX series returned to television on March 23rd, 2022 in a two-episode debut, except in typical 'Atlanta' fashion, not in the way we expect. Before our reunion with Paper Boi and the gang in episode two, we dream of a haunted lake.
Without spoiling what is undoubtedly one of the best episodes of the series, we meet a pair of fishermen on that haunted lake, a boy named Loquareeous (Christopher Farrar), and a pungent lesbian couple with their family of adopted Black children. If that immediately conjures images of Jordan Peele's Get Out, just wait till the costume design in the gardening scene (LaKieth Stanfield would be proud…or scared). 
'
Atlanta'
"Three Slaps" moves at that familiar, somnolent pace that is uniquely 'Atlanta.' For that, you can credit Glover's brother, Stephen, who wrote the episode, based on tragic true events. Accompanied by strong performances led by Farrar with Jamie Neumann and Laura Dreyfuss supporting, Murai and the Glovers complete a beautifully crafted vignette that works both as a standalone story and the finest thematic addition to the show's world to date.
Related video: Full Commentary – Cast & Crew Spills Secrets on Making of 'Elvis' | In-Depth Scoop | Austin Butler
Related video: Full Rendezvous At the Premiere of 'Elvis' with Reactions from Stars | Austin Butler, Baz Luhrmann
Related video: Come Behind The Scenes of 'Elvis' | Austin Butler, Tom Hanks and Baz Luhrmann
Related video: Full Rendezvous at the World Premiere of 'Thor: Love and Thunder' | Chris Hemsworth, Natalie Portman
Related video: Full Commentary – Cast & Crew Spills Secrets on Making of 'Thor: Love and Thunder' | In-Depth Scoop
We finally catch up on Paper Boi's European tour in "Sinterklaas Is Coming to Town," The episode centers around two parallel storylines: one follows the difficulty Earn (Glover) and Alfred's (Brian Tyree Henry) upcoming involving the Dutch tradition of Zwarte Piet's blackface, while the other follows Van and Darius, played by Zazie Beetz and LaKieth Stanfield respectively, on an adventure to the crumpled address they discover in a coat pocket. "Sinterklaas" reminds us just how capable each actor is in their own respect. Henry pulls off the successful rapper machismo without a second thought, all the while imbuing his performance with humanity that we can't help but relate to. And of course, Stanfield shines through as the stoner-philosopher king Darius, whose laidback absurdity somehow always manages to catch you off guard.
Neither of these episodes could reach the height they do without longtime director Hiro Murai. Murai punctuates both episodes with his signature wide shots that give the show its atmosphere. No matter which genre gymnastics 'Atlanta' is doing — horror, comedy, drama — there's somehow always a distance between us and what's unfolding before the camera. Murai allows viewers to take a more active role, opting for longer, slower takes than usual quick-cut editing. In doing this, we as viewers actively join the world with its characters.
Related Video: Full Commentary on 'Top Gun: Maverick': Tom Cruise, Val Kilmer, Jennifer Connelly, Miles Teller
Related video: 'Top Gun: Maverick' Full Premiere Reactions: Tom Cruise, Val Kilmer, Jennifer Connelly, Miles Teller
Related video: EVOLUTION: Every Tom Cruise Role From 1981 to 2021, All Performances Exceptionally Poignant
Related article: A Tribute to Johnny Depp: The Actor and Musician Who Defined Range
Related video: EVOLUTION: Every Johnny Depp Role From 1984 to 2020, All Performances Exceptionally Poignant
Related article: A Tribute to the Hero & President Volodymyr Zelenskyy: Comedian/Actor, Ukraine's President and Heroic Leader
Murai, with award-winning cinematographer Brian Sprenger, handles the social issues of the show with the same cautious distance. Careful not to engage in bluster or culture war, 'Atlanta' instead finds ways to address the Black experience indirectly, or if directly, through humor. If it sounds like a cop-out, it isn't. 'Atlanta' simply refuses to add to the noise. The best example of this is in episode two, when Alfred beds two Dutch women, one white, and one black, who begin arguing over the white girl's repetition of the N-word. As their argument turns violent, we remain trained on Paper Boi, arms splayed above him from a moment ago's pleasure, as the two women wrestle off camera.
Hilariously, he makes it clear: he's not getting involved even though off-screen, all hell is breaking loose. Like its characters, 'Atlanta' is a wry observer of the culture wars around them, refusing to even depict the chaos it can unleash. In a time where everyone is constantly voicing their opinions, 'Atlanta' often highlights the moments of chosen silence and non-action. Especially when it comes to race and other social issues.
Whether we're looking at Loquareeous or Paper Boi, Murai and Sprenger ask the viewer to pay attention to where the real story is: on the periphery of conflict, with a little bit of cushion for common decency. Shots like these are when the show is at its very best, and its cast of outsiders shines through, especially Darius.
Related article: EVOLUTION: Every Henry Cavill Role From 2001 to 2021, All Performances Exceptionally Poignant
Related article: EVOLUTION: Every Chris Evans Role From 1997 to 2020, All Performances Exceptionally Poignant
Related article: #metoo Revolution: Powerful Questions That Need Answers
Related article: FACT-CHECKED Series: Timothee Chalamet and 32 Facts about The Young Superstar
DARIUS AND THE WORLD
Darius is the crown jewel of 'Atlanta,' due in large part to Stanfield's performance, but also because he is emblematic of the show's essence. Throughout the three seasons, Darius is always adjacent to the frenzied pursuit of success that characterizes Earn and Al, yet, uninterested. He's aloof to societal norms, but he's deeply connected to life. Darius lives on the periphery of the action seemingly in a drug-induced daze, but as we come to understand him more, he's intimately involved in his own version of life, his own world.
'Atlanta' occupies the "Darius" position in television. While everyone else is pulling gimmick after gimmick just to stretch into another season, 'Atlanta' is humming its own tune. Like Darius, it's unexpected, sometimes uncomfortable, and unconcerned with industry norms. Rather than churn out content, Glover and the creative team prefer to take their time and say something only they could say. If it takes four years to do, it's no problem.  Like Darius, 'Atlanta' lives in its own world and beckons you to join with every scene.
The world. Why should we care about the "world" of 'Atlanta?' 
Related article: MUST WATCH – The Hollywood Insider's CEO Pritan Ambroase's Love Letter to Black Lives Matter – VIDEO
Related article: Why Queen Elizabeth II Is One Of The Greatest Monarchs | Her Majesty Queen Elizabeth II of United Queendom of Great Britain & Northern Ireland (Video Insight)
Related article: All Best Actor/Actress Speeches From The Beginning Of Oscars 1929-2019 | Hollywood Insider
Well, the world of 'Atlanta' is the show — just ask its creator. "I'm in the influence game," says Donald Glover in a self-conducted piece with Interview Magazine. "And I think my world is better than most people's. So I'm trying to make… people believe in my world." 'Atlanta's' Season 3 debut is a reminder of Glover and the company's commitment to cultivating an experience of the world, not stringing along viewers with binge-era tactics. Funny, weird, scary, sad: the world of Donald Glover is incorrigibly multigenre, impossible to nail down. Perhaps it's a reminder of the complexity of the Black experience, that everyone is their own individual. Or just a reflection of the show's creative architect, the boundaryless Glover. But As long as two episodes exist in a world that looks and feels like 'Atlanta', it's 'Atlanta.' "It's our point of view," Glover reiterates in another interview with Variety. "'Atlanta' is a state of mind."
'Atlanta' purposely upsets your expectations for how a show should look and feel. It makes you choose to return, not because you're dying to know what happens to your favorite character, but because the last episode was so truly and uniquely good that it would be a disservice to yourself to not.
Related article: The Hollywood Insider's CEO Pritan Ambroase: "The Importance of Venice Film Festival as the Protector of Cinema"
Related article: The Masters of Cinema Archives: The Hollywood Insider Pays Tribute to 'La Vie En Rose', Exclusive Interview with Director Olivier Dahan
Related article: – Want GUARANTEED SUCCESS? Remove these ten words from your vocabulary| Transform your life INSTANTLY
Darius, while largely laconic, speaks with an almost meta-awareness when at all. We want to dismiss his whimsicality as silly, but we can't help but find wisdom sometimes. When Van finds the crinkled address in her coat pocket, the one that would take them both on a meaningful adventure, Darius speaks with clarity and conviction: "Oh, I know what this is. You have to follow it. It's Destiny." It's enough to convince Van. Maybe it should be enough to convince us, too.
Stanfield's next project, 'Haunted Mansion,' is set to be released in early 2023, while Beetz will be reprising her role as Amber Bennett in Season 2 of Amazon Prime's 'Invincible.' Meanwhile, Donald Glover can next be seen on his upcoming series 'Mr. and Mrs. Smith' alongside Maya Erskine of 'PEN15' and developing a new show with Malia Obama in the writer's room.  
Directors: Hiro Murai, Donald Glover, Amy Seimetz, Janicza Bravo 
Cast: Donald Glover, Brian Tyree Henry, LaKeith Stanfield, Zazie Beetz, Khris Davis, RJ Walker, Harold House Moore, Matthew Barnes, Myra Lucretia Taylor, Cranston Johnson, Griffin Freeman, Derrick Haywood, Brandon Hirsch, Diane Sellers
Producers: Stephen Glover, Donald Glover, Dianne McGunigle, Hiro Murai, Alex Orr, Paul Simms, Kaitlin Waldron, Tim Honiball, Stefani Robinson, Peter Oberth, Kazha Hornsby
Writers: Donald Glover, Jamal Olori, Stephen Glover, Ibra Ake, Taofik Kolade, Stefani Robinson, Fam Udeorji
Cinematographers: Christian Sprenger, Stephen Murphy
Editors: Isaac Hagy, Kyle Reiter, Ivan Victor
By Patrick Lynott
Click here to read The Hollywood Insider's CEO Pritan Ambroase's love letter to Cinema, TV and Media. An excerpt from the love letter: The Hollywood Insider's CEO/editor-in-chief Pritan Ambroase affirms, "We have the space and time for all your stories, no matter who/what/where you are. Media/Cinema/TV have a responsibility to better the world and The Hollywood Insider will continue to do so. Talent, diversity and authenticity matter in Cinema/TV, media and storytelling. In fact, I reckon that we should announce "talent-diversity-authenticity-storytelling-Cinema-Oscars-Academy-Awards" as synonyms of each other. We show respect to talent and stories regardless of their skin color, race, gender, sexuality, religion, nationality, etc., thus allowing authenticity into this system just by something as simple as accepting and showing respect to the human species' factual diversity. We become greater just by respecting and appreciating talent in all its shapes, sizes, and forms. Award winners, which includes nominees, must be chosen on the greatness of their talent ALONE.
I am sure I am speaking for a multitude of Cinema lovers all over the world when I speak of the following sentiments that this medium of art has blessed me with. Cinema taught me about our world, at times in English and at times through the beautiful one-inch bar of subtitles. I learned from the stories in the global movies that we are all alike across all borders. Remember that one of the best symbols of many great civilizations and their prosperity has been the art they have left behind. This art can be in the form of paintings, sculptures, architecture, writings, inventions, etc. For our modern society, Cinema happens to be one of them. Cinema is more than just a form of entertainment, it is an integral part of society. I love the world uniting, be it for Cinema, TV. media, art, fashion, sport, etc. Please keep this going full speed."
More Interesting Stories From The Hollywood Insider
– Want GUARANTEED SUCCESS? Remove these ten words from your vocabulary| Transform your life INSTANTLY
– A Tribute to Martin Scorsese: A Complete Analysis of the Life and Career of the Man Who Lives and Breathes Cinema 
– Do you know the hidden messages in 'Call Me By Your Name'? Find out behind the scenes facts in the full commentary and In-depth analysis of the cinematic masterpiece
– A Tribute To The Academy Awards: All Best Actor/Actress Speeches From The Beginning Of Oscars 1929-2019 | From Rami Malek, Leonardo DiCaprio To Denzel Washington, Halle Berry & Beyond | From Olivia Colman, Meryl Streep To Bette Davis & Beyond
– In the 32nd Year Of His Career, Keanu Reeves' Face Continues To Reign After Launching Movies Earning Over $4.3 Billion In Total – "John Wick", "Toy Story 4", "Matrix", And Many More
atlanta, atlanta, atlanta, atlanta, atlanta, atlanta, atlanta, atlanta, atlanta, atlanta, atlanta, atlanta, atlanta, atlanta, atlanta, atlanta, atlanta, atlanta, atlanta, atlanta, atlanta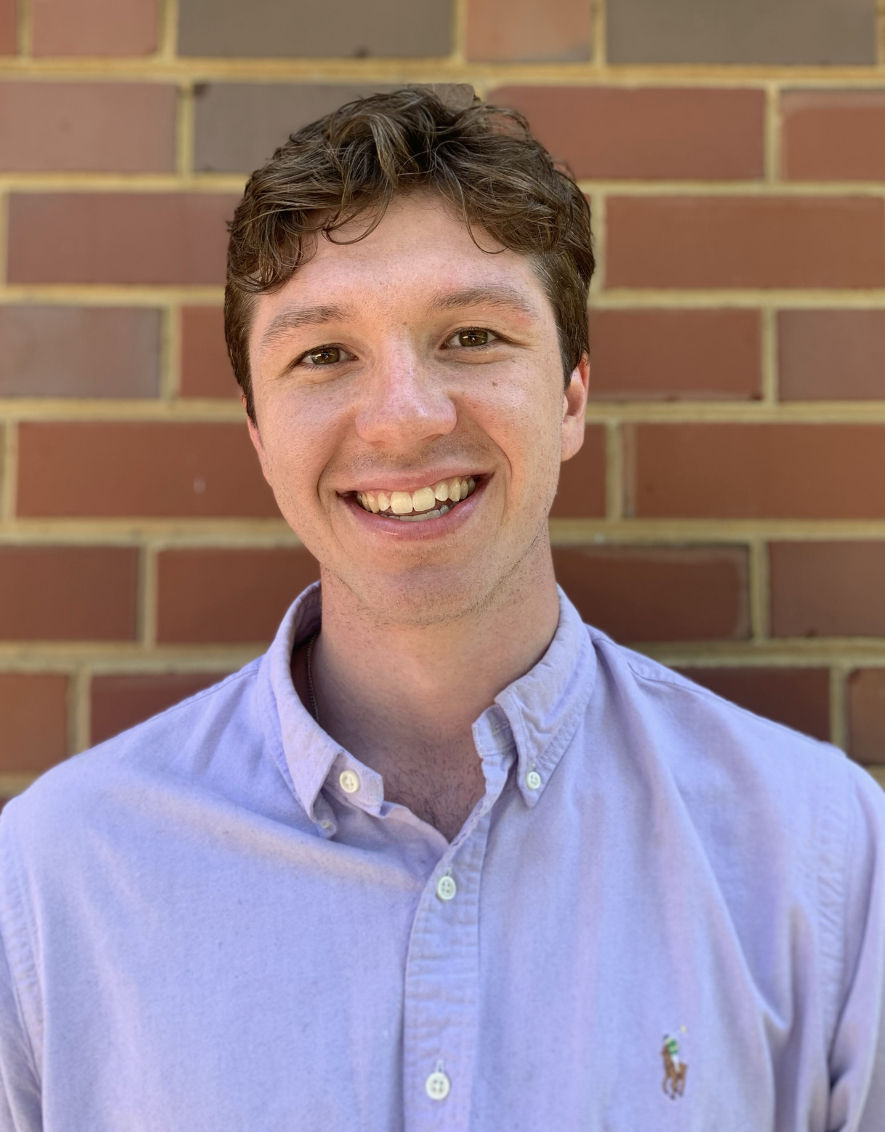 Patrick Lynott is a writer and screenwriter. He cares about Cinema. He cares about meaningful stories. And he cares about preserving and elevating things that people work long and hard on.Despite the incessant barrage of "content" vying for his (and everyone's) attention, he believes it's never been more important to pedestalize labors of real art across from a spectrum of voices. The Hollywood Insider is one of the few networks committed to doing this through substantive coverage of quality entertainment. The future of good Cinema and healthy culture relies on outlets and people willing to champion those values. Here's to that future.