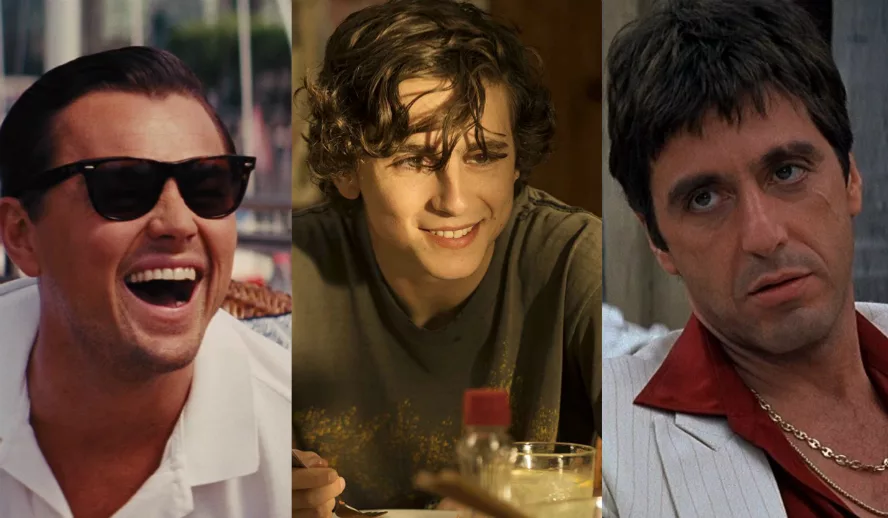 Photo: The Wolf of Wall Street/Paramount Pictures, Beautiful Boy/Amazon Studios, The Wolf of Wall Street/Paramount Pictures, Al Pacino as Tony Montana in Brian De Palma's Scarface/Universal Pictures 
It's no surprise that illicit drug-use has been referenced and seen within the entertainment industry, considering drugs have been a part of American, and many cultures since humans began to discover and uncover their effects. But, with their growing part in culture unfortunately comes drug misuse and abuse, which has been an ongoing epidemic for generations. The 2017 National Survey on Drug Use and Health revealed that 19.7 million Americans ages 12 years and up reportedly battled with some form of substance abuse, assuming the numbers have continued to climb.
Role of the entertainment industry in regards to drug abuse
Many suggest that the current forms of entertainment are the culprit. While we cannot stop adolescents, or anyone from viewing content above their maturity, the entertainment industry can do their part (moral duty that is) to ensure that the use of drugs is not totally glamorized. Movies that portray the euphoric "highs" but deny the audience a look at the comedown and/ or serious repercussions of abusing certain substances only exacerbates this severe issue.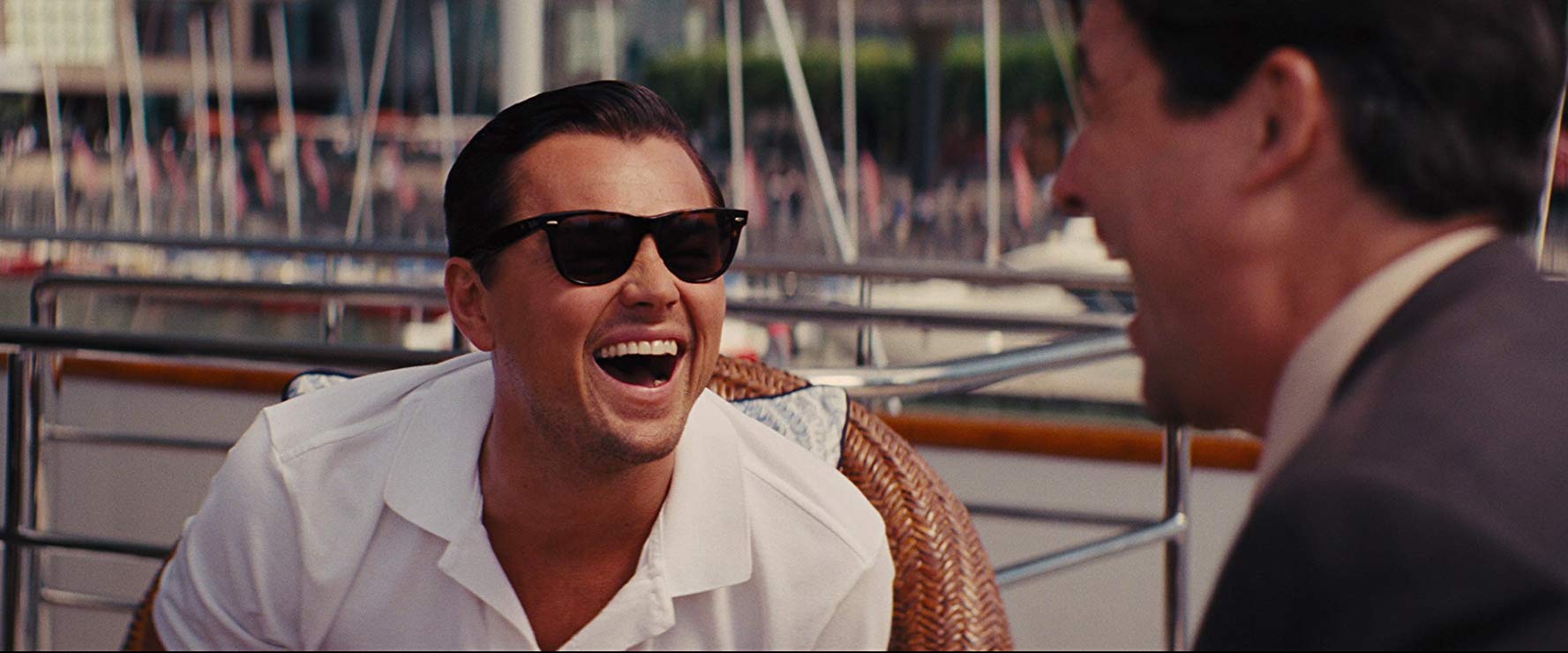 Photo: Leonardo DiCaprio as Jordan Belfort in Martin Scorsese's The Wolf of Wall Street/Paramount Pictures
Everyone has either heard or lived through the stereotypical, related history of the psychedelic 70's that prompted the 80's clichés "just say no", and the ever-mocked "hugs not drugs". These movements led to much criticism of many infamous, multi-million dollar box-office films throughout cinema history, all for their apparent drug-use aggrandizing. Some popular examples of this are Scarface, the renowned tale of the cuban Tony Montana's move to Miami and "rags to riches" rise as a cocaine drug lord, the 1996 film Trainspotting, which displayed Heroin use, and more recently, Leonardo DiCaprio's depiction of the 1980's stock-broker and prescription pill-popper, Jordan Belfort in The Wolf of Wall Street (2016). Truthfully, besides children's programs, it would be difficult to find a current entertainment display without drug-glamorization or promotion, as we have become increasingly desensitized. One of those few films that show the lows of drug abuse being Timothée Chalamet's Beautiful Boy.
The depiction of drug abuse with an emphasis on the lows rather than the highs
In 2019, the crisis persists clearly in popular songs, television series, and seemingly infinite movie productions, commonly containing some sort of drug-related reference. The commodity and regularity of this phenomena in the current generation is exceptionally uncanny- I mean seriously, a rapper named "Lil Xan" has surfaced and made millions this past year. But again, the U. S's battle with addiction cannot be attributed to the entertainment industry alone, but these members of our society do have the most power in deciding what to display on screen, especially relevant in our technology-obsessed world. Ultimately, they are picking what resonates with our citizens and simultaneously represents them. Since illicit substance abuse has been prevalent for so long, it seems the courses of action should be combating the desensitization and finding the root causes.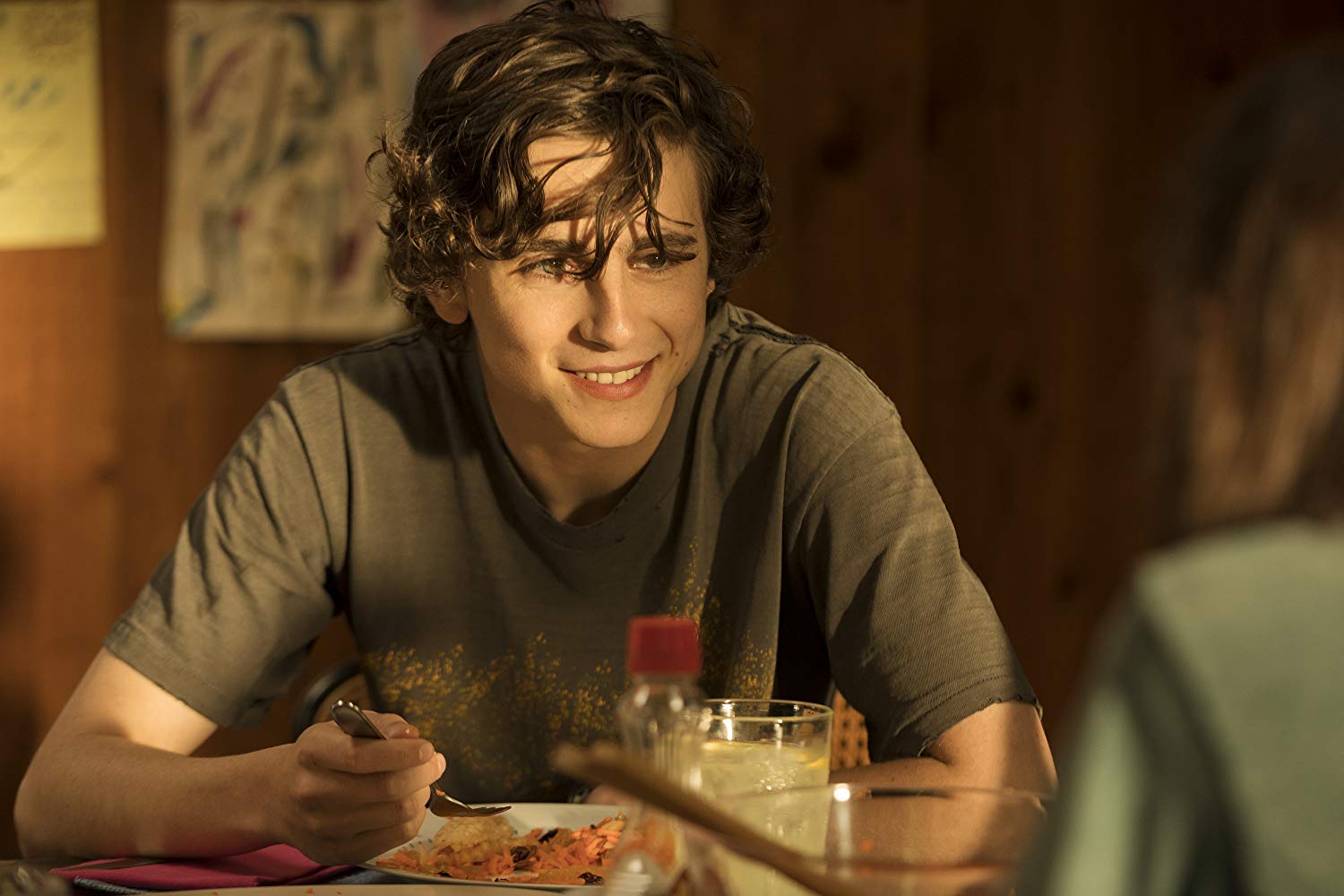 Photo: Timothee Chalamet as Nic Sheff in Beautiful Boy/Amazon Studios
How Hollywood and the film industry choose to display drug abuse, whether it arises from an entertainment or educational approach, is irrelevant if the detrimental or potential-hindering effects are emphasized to the same degree.  This is imperative for our malleable society to grasp, as drug abuse results from different experiences. Shows like Shameless, Trailer Park Boys, and Power, all display drug-related content in different, current ways; partying and recreation, for comedic purposes, drug-dealing as lucrative, but insanely unstable career choice, and substance abuse as a coping mechanism for the struggles that comes with life. Just as fighting to change drug-use cultural normalization lives on, the same energy should be exerted for drug abuse as a way to cope with mental illness, whether it has been treated by a professional or not.
The takeaway:
Regardless of the reason for incorporating drug-related content in current entertainment, it is essential that we do not remain complacent on substance abuse because it has become so prevalent. Instead of "moving with the times" and allowing the glamorization to continue, especially on such a life-threatening, monstrosity of an aspect of our culture, the entertainment industry would be wise to meticulously consider how to depict drugs on television and film if we ever hope to lower overdose and abuse statistics.
More Inspiring Stories From Hollywood Insider
– 10 facts you may not know about Ben Hardy, the Bohemian Rhapsody Star 
– Are you a huge fan of the British Royal family? Would you like to know REAL FACTS instead of just gossip? Here are 15 facts about HRH Prince Charles brought to you by Hollywood Insider's Fact-Checked Series
– EXCLUSIVE: Is That Quentin Tarantino Hidden In Plain Sight In The New Poster Of Once Upon A Time In… Hollywood: An In-Depth Analysis
– New & Exciting Poster Released For Once Upon A Time In… Hollywood –Taking A Page Out Of The Golden Age Of Hollywood
– From The First Romantic Film in 1919 Based On A Gay Love Story To Where We Must Go – Why LGBTQ+ Representation in Film/TV matters
– Netflix's Elite is a show where being gay is a non-issue and gay couples are celebrated
– How Hollywood continues to take a stance on climate change and speaks up to halt the crisis facing our ONE home known as earth
– When Brad Pitt, Leonardo DiCaprio and the rest of the cast of Once Upon A Time In… Hollywood brought glamour back to Cannes
– Timothée Chalamet feels lucky to utilize his platform to save people from drug abuse 
– Pritan Ambroase on his idols Martin Scorsese, James Cameron and positive actions needed to avert the global warming crisis
– Men In Black: International – Chris Hemsworth & Tessa Thompson in "Trailer With A Scoop Of Trivia"
– 32 Facts on Rambo and the more-than-meets-the-eye superstar Sylvester Stallone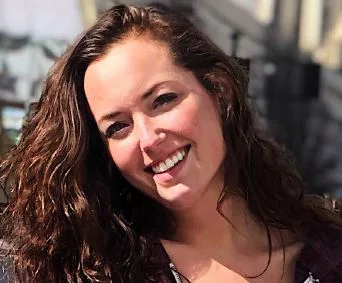 Marissa Ressler is an entertainment and culture writer at Hollywood Insider. She strives to highlight the latest happenings in Hollywood, focusing on culturally-relevant news that is consequential to audiences. Marissa believes journalism is both a gift and a tool, and utilizes it to be a voice for the voiceless. Her values closely mirror Hollywood Insider's, exemplified in her humanitarian viewpoints and informative proclamations about the current issues within society, seen through facets of cinema and entertainment in Hollywood and globally.