Photo: 'A Week Away'/Nefflix
The film starts with Will Hawkins, who has "stolen a cop car," which is a ridiculous thing to believe because the actor who portrays Will is the farthest thing from a kid who does "bad things." But anyway, Will is sent to a Christian camp where he meets predictable characters and does all of the predictable things like judging everything with a bad attitude, not accepting change, and in the end, accepting change. Oooo, I never would have called that one! 
Related article: The Complete List of 2021 Oscar Nominations – Celebrations, Surprises & Snubs | The Show Must Go On
Related article: Everything We Know About 'House of Gucci': Lady Gaga, Adam Driver, Jared Leto, Al Pacino, Ridley Scott
The soundtrack is forgettable and, at most times, ear-piercing with annoying lyrics that are directly trying to tell the audience a piece of information. The magic in filmmaking is when a filmmaker can tell a story filled with meanings through the storyline of actions or resolutions combined with visuals rather than directly saying it word for word. But, instead 'A Week Away' does everything word for word in the most cheddar-jack cheesy ways. The filming and choreography are also incredibly cheesy, with nothing special added to it at all. What happened to the incredible film choreography sequences in old films like "The Lady in the Tutti-Frutti Hat," from 'The Gang's All Here,' or "Fight the Power,"  from 'Do the Right Thing?' At this point, it just seems to have gone downhill. Where is the creativity? Where is the desire to put in the work to create something unique? 
Even before watching this film, I had no idea it would be about conversion, religion, or any of that kind. From the logline on IMDb alone, "Nowhere left to go, Will Hawkins finds himself at camp for the first time. His instinct is to run, but he finds a friend, a father figure, and even a girl who awakens his heart. Most of all, he finally finds a home." I was misled entirely, misinformed, and I find it almost confusing that the film's central meaning is not labeled within the logline or even the film's genre as it only says, musical, family, and drama. Will I ever watch 'A Week Away' again? Absolutely not. If this film is a copy of everything that has already been done before, wouldn't it be easy to make it at least somewhat good to watch? You would think so, but 'A Week Away' truly could not even follow an already existing storyline and do it well. 
Related article: MUST WATCH – Hollywood Insider's CEO Pritan Ambroase's Love Letter to Black Lives Matter – VIDEO
Subscribe to Hollywood Insider's YouTube Channel, by clicking here. 
'A Week Away' Is Something We Have Already Seen and Even At That It Is Done Badly
There are many things wrong with 'A Week Away' and in all feels like a film that should not have been made. From biased religious views, lousy casting choices, cheesy acting, and a weak storyline, it was challenging to sit through this one. It can be complicated to remain strong and connected with musicals when a character suddenly breaks into song and dance, but some directors can make it work; however, that is NOT the case for 'A Week Away.' I'd also like to add that the trailer does not tell the audience that the entirety of the film will be about Christianity and will shove it down your throat at every opportunity. Suppose you wish to make a film about religion. In that case, it is best to caress your storyline's views rather than biasing your opinions that only a few minorities of people will be able to digest or relate to. 
For me, one of the biggest disappointments was the casting of Kevin Quinn as the lead actor portraying Will Hawkins. The film directly focuses on Will's life, and the actor portraying him did not meet the mark of whom the character is made out to be. This was just in no way a role for him from his appearance to the background of whom the character is…it was just a really, really bad casting choice. Think of 'High School Musical' and the character Troy Bolton, someone you need both singing abilities and "the boy next door" looks who can pass as the high school sweetheart every girl wants.
Zac Efron was just that, which made the film a success because he became the character. Will Hawkins is supposed to be this troubled kid who makes bad choices and has this "edge" to him while also singing. Kevin Quinn could not be farther from being the "edgy bad boy," but instead, he looks like he is just reciting his lines in a leather jacket, trying to be someone he is not. Can he sing? I suppose so but, that is the last thing that should be considered for being cast, even for a musical. 
Related article: The Power of Positivity: Ikorodu Bois + Chris Hemsworth + Russo Brothers + Sam Hargrave
Limited Time Offer – FREE Subscription to Hollywood Insider
Click here to read more on Hollywood Insider's vision, values and mission statement here – Media has the responsibility to better our world – Hollywood Insider fully focuses on substance and meaningful entertainment, against gossip and scandal, by combining entertainment, education, and philanthropy. 
Bailee Madison does what she does best, but it is nothing special because we have all seen it before. The summer dresses and little white shoes with the bright smile and kindness to match. Even better said, this entire film feels like something we have all seen before but not done as well as the others and with the addition of concentrating on Christianity. In all honesty, even though this role is something we have seen from Bailee before, she is holding this film on her shoulders, and she is not even the main character. 
In all, this film is somewhat harmless, and I am sure there are some young adults out there who thoroughly enjoy musicals and will find this film to be entertaining or will connect with their values. However, I am just not one of them; even though I favor Bailee Madison's acting career, I could not digest this film by any means. I was uncomfortable by the lousy acting and storyline, and I could no way get behind the main character because he was just a trainwreck pretending to be someone he clearly isn't. The storyline is not there, and what is there has already been done before with the addition of dance sequences.
You know the things in horror movies like the girl who trips when a serial killer is slowly walking behind them; yeah, well, every single thing that has been done in storytelling happened in 'A Week Away.' The troubled kid who is sent to a camp for rehabilitation, the quirky best-friend who befriends the troubled kid, the perfect girl the troubled kid takes a liking to, and so on. The casting of Kevin Quinn was a poor choice and might have cost the film its entirety since the foundation of the story could not be held by someone who is nothing like his character. When we are supposed to be seeing Will Hawkins instead, we see Kevin with poorly done costume design and even more poor acting trying to be a "troubled teenager." 
Related article: Hollywood Insider's CEO Pritan Ambroase: "The Importance of Venice Film Festival as the Protector of Cinema"
Related article: The Masters of Cinema Archives: Hollywood Insider Pays Tribute to 'La Vie En Rose', Exclusive Interview with Director Olivier Dahan
The Confusing Casting Choices and A Music Video Director
Roman White's directing experience comes from music videos while, in fact, 'A Week Away' is his second feature directorial piece, which might explain his lack of storytelling. At the same time, he chose to focus on dancing and singing rather than a storyline which is the most crucial factor of making a film. Roman's music video directing experience includes 'Taylor Swift: You Belong with Me,' 'Justin Bieber: One Less Lonely Girl,' and 'Carrie Underwood: Jesus, Take the Wheel.' In the music video production field, Roman seems to do quite well for himself. Still, when it came to transforming his directing capabilities into feature films, he forgot how to construct a storyline for longer than two minutes. 
I believe that I can speak for most zillenials and gen-zers when I say that Bailee Madison is one of the top child actresses of our childhood memories. With films such as 'Bridge to Terabithia' and 'Phoebe in Wonderland,' or TV appearances in 'Cory in the House' and 'Unfabulous,' Bailee immediately reminds us all of the smiling little girl we all got to know so closely. Bailee's most notable roles can be different from other people. Still, I'd say her role in 'Brothers' alongside Jake Gyllenhaal, Natalie Portman, and Tobey Maguire was a great success for the young actress. Apart from that, I would also classify one of her best roles being 'Just Go with It' alongside Adam Sandler and Jennifer Aniston, Bailee does an incredible job portraying the young aspiring actress who throws out a quite hilarious British accent from time to time. 
Related article: Everything We Know About Olivia Wilde's 'Don't Worry Darling': Florence Pugh, Harry Styles, Chris Pine, Gemma Chan
Related article: 'Words on Bathroom Walls': An Incredible Young Adult Story About How Mental Illness Does Not Define You
There are quite a few similarities between Bailee and Joey King, another young child actress who can also be classified as someone we might remember from our childhood memories. Although Joey is doing one thing I wish Bailee would do, which is venture out from all smiles, good feel young adult films that closely relate to their childhood. With films such as 'The Conjuring,' 'Wish Upon,' or the widely acclaimed HULU TV show 'The Act,' Joey is broadening herself while remaining to her roots like in her 'The Kissing Booth' series. 
Most recently, Bailee has done this venture into new horizons with the 2018 sequel 'The Strangers: Prey at Night' that got mixed reviews. Still, from my perspective, I thoroughly enjoyed it and thought Bailee did a nice job at being horrified. Now, maybe young adult to childhood classics are something that Bailee favors and chooses to do because that is what she enjoys; however, I see her as someone who can be doing so much more. Quite honestly, I'd love to see Bailee in dark comedic drama films like 'It's Kind of a Funny Story,' 'Me and Earl and the Dying Girl,' or even 'The Edge of Seventeen.' While remaining with that young edge that Bailee plays well with, I think the dark, realistic take on young adult films would heighten her acting career. But, as a horror film lover myself, I would not decline another horror appearance which she already has lined up for Matthias Hoene's horror film 'The Pool.' 
David Koechner from 'Anchorman: The Legend of Ron Burgundy' or 'Snakes on a Plane' was also in this film, and I am just as confused as you are. Although it does seem that David takes roles just about anywhere, he can get them, but it does not mean that he should. While he did quite all right in the film, it just felt that he was there as a branding celebrity rather than that he felt compelled to portray his role. In honesty, it just felt like a simple paying job that he read the lines a few hours before and just played the kind of character he usually does. 
'A Week Away' releases for streaming across the globe on March 26, 2021, available to watch through the streaming service Netflix. 
Related article: 'Yes Day': Jennifer Garner & Edgar Ramirez Are Kids Again for One Day
Related article: Stockholm Syndrome and Daddy Issues in Especial Romantic Comedy: 'Buffalo '66' | *SPOILERS*
Where To Find The Stars
In the pre-production process, Roman White can next be seen directing the musical 'Stranded.' As said on IMDb about 'Stranded,' "Unlikely friendships develop as a group of six Gen Z strangers find themselves stranded at an airport overnight."
Just announced, Bailee Madison can next be seen in Matthias Hoene's horror film 'The Pool.' As said on IMDb about 'The Pool,' "A pool party in a luxury cliff-top house becomes a desperate fight for survival when the beloved family dog turns rabid."
Just announced, Kevin Quinn can next be seen in Nathaniel Rovit's 'Kids and Ghosts' alongside Dakota Raen, Joyce Porter, and more. As said on IMDb about 'Kids and Ghosts,' "Teenagers explore a haunted house."
Completed but with no expected release at the moment, David Koechner can be seen in Tiffany Rhodes' 'Match Struck' alongside Lacy Camp, George Katt, and more. As said on IMDb about 'Match Struck,' "An affluent family in the south begins to unravel when the husband struggles to hold on to his sanity as he reaches the final stages of the biggest business deal of his life."
Click here to read Hollywood Insider's CEO Pritan Ambroase's love letter to Black Lives Matter, in which he tackles more than just police reform, press freedom and more – click here.
An excerpt from the love letter: Hollywood Insider's CEO/editor-in-chief Pritan Ambroase affirms, "Hollywood Insider fully supports the much-needed Black Lives Matter movement. We are actively, physically and digitally a part of this global movement. We will continue reporting on this major issue of police brutality and legal murders of Black people to hold the system accountable. We will continue reporting on this major issue with kindness and respect to all Black people, as each and every one of them are seen and heard. Just a reminder, that the Black Lives Matter movement is about more than just police brutality and extends into banking, housing, education, medical, infrastructure, etc. We have the space and time for all your stories. We believe in peaceful/non-violent protests and I would like to request the rest of media to focus on 95% of the protests that are peaceful and working effectively with positive changes happening daily. Media has a responsibility to better the world and Hollywood Insider will continue to do so."
Ways to support Black Lives Matter Movement to end systemic racism
More Interesting Stories From Hollywood Insider
– Want GUARANTEED SUCCESS? Remove these ten words from your vocabulary| Transform your life INSTANTLY
– Compilation: All James Bond 007 Opening Sequences From 1962 Sean Connery to Daniel Craig
– Do you know the hidden messages in 'Call Me By Your Name'? Find out behind the scenes facts in the full commentary and In-depth analysis of the cinematic masterpiece
– A Tribute To The Academy Awards: All Best Actor/Actress Speeches From The Beginning Of Oscars 1929-2019 | From Rami Malek, Leonardo DiCaprio To Denzel Washington, Halle Berry & Beyond | From Olivia Colman, Meryl Streep To Bette Davis & Beyond
– In the 32nd Year Of His Career, Keanu Reeves' Face Continues To Reign After Launching Movies Earning Over $4.3 Billion In Total – "John Wick", "Toy Story 4", "Matrix", And Many More
a week away, a week away, a week away, a week away, a week away, a week away, a week away, a week away, a week away, a week away, a week away, a week away, a week away, a week away, a week away, a week away, a week away, a week away, a week away, a week away, a week away, a week away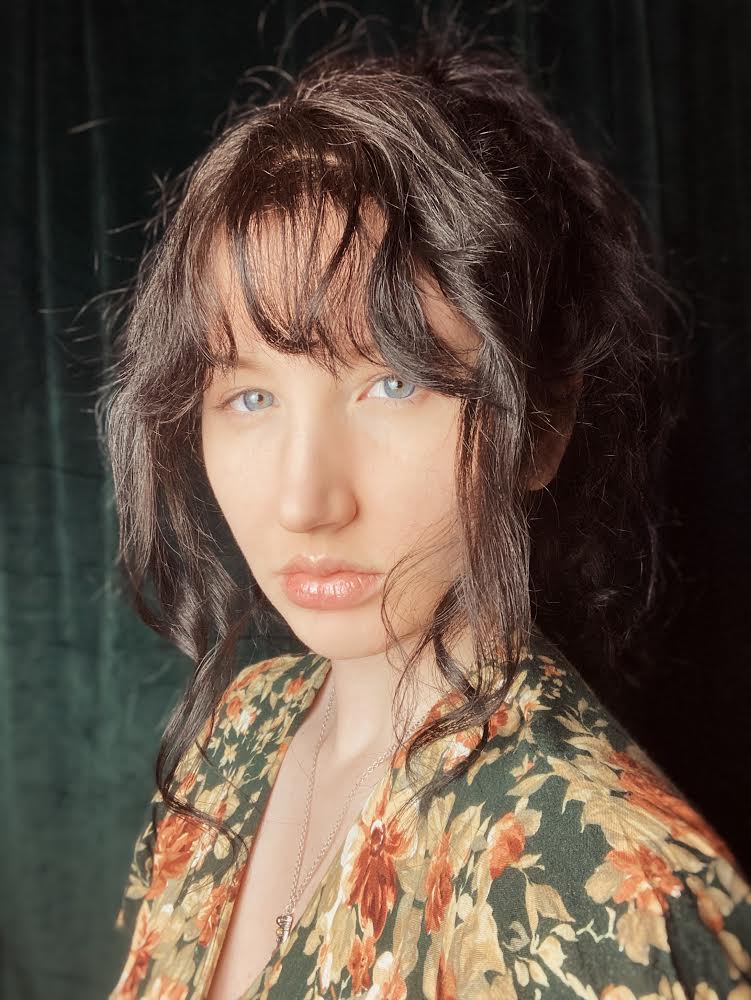 Isabella Brownlee is an experienced writer, video editor and filmmaker. She is currently a writer for Hollywood Insider, focusing on detailed and thought-provoking film reviews and articles discussing truth and impact in the film industry. Driven by self-awareness and unique perspectives, she takes utmost pride in providing others with emotionally impacted knowledge about the film industry. As a writer, her main goal is to connect with the audience and those who find themselves in the back of the bleachers unknown to anyone but beautifully aware of the world. In addition to her primary job functions, Isabella creates and edits videos/films personally and professionally. Aligning with Hollywood Insider's mission of sharing impactful and influential content, Isabella hopes to enrich her readers with positivity and truth.