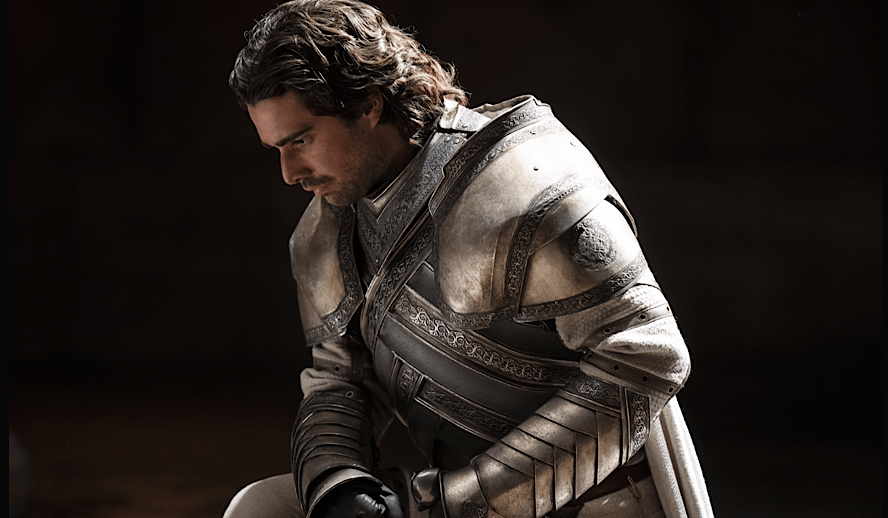 Photo: 'Game of Thrones' 
Introduction
'Game of Thrones' is back. Well, not really. 'House of the Dragon' is here, a prequel to the original series, and it faces the daunting shadow of its predecessor.
The events in the show center around the first thread to be pulled in the unraveling of the Targaryen empire. But before we get into a review of the show, it's perhaps more appropriate for a history lesson. The events of 'Game of Thrones' take place more or less in the year 300 AC, but 'House of the Dragon' kicks off in 100 AC. The show follows the chaos surrounding Viserys Targaryan's succession for the family to Daenerys Targaryen — First of her name, Queen of the Andals and the First Men, Protector of the Seven – … you get it. It's the same platinum blonde family that Emilia Clarke once put into vogue. The Targaryens are the last of the dragonriders to survive the Doom of Old Valyria. They've reigned as the royal dynasty of Westeros ever since Aegon the First had conquered the seven kingdoms with his dragons, marking the beginning of the new age. 
Things to do: 
Click here to read more on

The Hollywood Insider's

vision, values and mission statement here – Media has the responsibility to better our world –

The Hollywood Insider

fully focuses on substance and meaningful entertainment, against gossip and scandal, by combining entertainment, education, and philanthropy.
Dragons, if you remember from 'Game of Thrones' were not exactly commonplace. In fact, they were considered extinct, even mythical, when Daenerys hatched her three dragon eggs from the burning pyre. But in 'House of the Dragon' there are still seventeen of them flying around, and in season one, we get to meet nine of them. Dragons are the source of the Targaryens' power over Westeros all these years, as author George R.R. Martin himself has compared their firepower to that of nuclear weapons. Since the Targaryens have a lot of them compared to everyone else's none, it's been smooth sailing for quite some time.
Related video: Full Commentary – Cast & Crew Spills Secrets on Making of 'Elvis' | In-Depth Scoop | Austin Butler
Related video: Full Rendezvous At the Premiere of 'Elvis' with Reactions from Stars | Austin Butler, Baz Luhrmann
Related video: Come Behind The Scenes of 'Elvis' | Austin Butler, Tom Hanks and Baz Luhrmann
Related article: MUST WATCH – The Hollywood Insider's CEO Pritan Ambroase's Love Letter to Black Lives Matter – VIDEO
Related article: Why Queen Elizabeth II Is One Of The Greatest Monarchs | Her Majesty Queen Elizabeth II of United Queendom of Great Britain & Northern Ireland (Video Insight)
Related article: All Best Actor/Actress Speeches From The Beginning Of Oscars 1929-2019 | Hollywood Insider
That is, until, 'House of the Dragon'. A hundred years after Aegon's conquering, Viserys Targaryen (Paddy Considine) sits upon the Iron Throne at the height of the Targaryen reign over Westeros. To spite his brother, the Rogue Prince, Daemon Targaryen (Matt Smith) who insulted him,  Viserys appoints his daughter, Rhaenyra (Milly Alcock) as his heir. In the patriarchal society of Westeros, the result is unrest in the kingdom, especially with other Houses plotting their own claim to the throne. What follows is the fabled "Dance of the Dragons," the Targaryen family civil war that will pit brother against brother. There are dragons, there are swordfights, and (it wouldn't be a 'Game of Thrones' spinoff without it) incest. 
Related article: 'House of the Dragon' Brings The Fire Back To Westeros | 'Game of Thrones' Finale Redemption?
George RR Martin's Involvement
When it comes to his brand, Martin knows what he's doing. Despite initial pushback from HBO on which spinoff story would work best, Martin knew which of his stories would make the best television. "It had everything that I thought we needed for a successful successor show," Martin told the New York Times. "It had all of the intrigue around the Iron Throne. It had the great houses contending. It had dragons — a lot of dragons — and battles and betrayals." And it was important to him that the successor show not only have the hallmarks of a 'Game of Thrones' but the same quality that defined its early seasons. 'House of the Dragon' is based on Fire and Blood, and co-showrunner Ryan Condol says the show is a truly adherent adaptation to George R.R. Martin's book. But unlike the Game of Thrones series, Fire and Blood is not a novel that unfolds as the characters narrate it in real-time, rather, a historical account from within its world from beginning to end. Luckily, that means the show writers know where the story is ultimately headed, so they won't run into the same problems 'Thrones' faced when it surpassed its existing source material. In fact, D.B. Weiss and David Benioff, the 'Thrones' head writers, even spurned Martin's input on how many seasons to run and which storylines to explore.
Related Video: Full Commentary on 'Top Gun: Maverick': Tom Cruise, Val Kilmer, Jennifer Connelly, Miles Teller
Related video: 'Top Gun: Maverick' Full Premiere Reactions: Tom Cruise, Val Kilmer, Jennifer Connelly, Miles Teller
Related video: EVOLUTION: Every Tom Cruise Role From 1981 to 2021, All Performances Exceptionally Poignant
In many ways, 'House of the Dragon' is looking to make up for the disappointment fans endured with the last couple of seasons of 'Thrones'. Ostensibly, that means more dragons, but the real savior of the show, fans hope, will be Martin's involvement. The good news for fans about HOTD: it looks like that's the case. "I am a lot more involved in 'House of the Dragon' than I was in the later seasons of 'Game of Thrones'," Martin has said. That included a list of demands on his end to re-envision the show with more "spectacle" in mind (if you can imagine it). Yes, that means more dragons, but it also means different kinds. In GOT, the three dragons were hardly distinguishable from one another, something that evidently did not sit well with Martin, but in HOTD, the idiosyncrasies of each scaly fire breather are on full CGI display complete with their breed names and lore behind them. Martin also insisted on brighter, more colorful house banners in HOTD, in part to reflect the opulence of the peace-time the Targaryen reign had brought. 
How 'House of the Dragon' Holds Up – 'Game of Thrones'
Because no matter how well 'House of the Dragon' does, it will always be under the dragon-sized shadow of its older brother. Martin has been the voice for "more" from the exorbitantly budgeted series, and let's hope it pays off. Judging from the premiere, there are reasons for both hope and worry. Optimistically, the show has that familiar fearlessness in its lack of censorship — the first episode includes a brutal scene of a caesarian section as well as some mutilated faces during a jousting tournament. 'House of the Dragon' is perhaps more visually oriented than 'Thrones', likely at Martin's behest, as there has clearly been a focused effort in elevating the visuals. Things like Daemon's smoldering dragon helmet come to mind, and the eye-popping color of the episode: the bright House banners, the striking white of Viserys' model kingdom, the gold cloaks of the city watchmen. With a much more contained script to cover, in terms of the scope of the conflict and characters, the writers are definitely looking to emphasize the aesthetics in order to recreate something with a similar magnitude as 'Game of Thrones'. Look no further than the show's score if you're wondering if they want to link it as closely as possible to GOT. 
Related article: The Hollywood Insider's CEO Pritan Ambroase: "The Importance of Venice Film Festival as the Protector of Cinema"
Related article: The Masters of Cinema Archives: The Hollywood Insider Pays Tribute to 'La Vie En Rose', Exclusive Interview with Director Olivier Dahan
Related article: – Want GUARANTEED SUCCESS? Remove these ten words from your vocabulary| Transform your life INSTANTLY
But the longing of 'House of the Dragon' to be connected to GOT reveals a lack of confidence in its own voice. A glaring difference between this show and 'Thrones' is the quality of the characters. In the premiere, the characters are often telling the audience how they feel, and while pilots are always tricky when it comes to characterization, that certainly wasn't the case in 'Thrones'. Their dialogue rings with the pomp of Shakespearan speak but lacks the wisdom to pack a punch. This has much to do with the fact that Martin does not write the episodes, and since Fire and Blood is written from a purely historical perspective, the writers have to do everything but map out the story. That leaves them having to write characters that we expect to be far more sophisticated than normal television characters, and anyone other than Martin is out of their depth trying to do so. At times, it's slow, too. 'Thrones' could avoid downturns in its storylines by jumping around to others, but as HOTD is more or less contained to the Targaryens, it can't. 
The acting is good, however, especially Matt Smith as the complex Daemon, yet the grand scale of 'House of Dragon' feels hollow without the crackling dialogue and witticisms that made 'Thrones' endlessly watchable. Instead, 'House of the Dragons' feels entitled to the rare air of 'Thrones' without having to prove it belongs qualitatively. To many, myself included, the fanfare is secondary to the quality of the characters and story. 'House of the Dragon' is hoping to placate you with a few extra dragons and hope you don't notice it isn't the real deal. Other than that, it's a good show. Truly — it has all the trappings of a high fantasy family drama with a big budget. Just try not to compare it to 'Game of Thrones'. 
Cast and Crew:
Creators: Ryan Condal, George RR Martin
Directors: Clare Kilner…(3 episodes, 2022)
Miguel Sapochnik…(3 episodes, 2022)
Greg Yaitanes…(3 episodes, 2022)
Geeta Vasant Patel…(1 episode)
Alan Taylor
Cast: Paddy Considine, Matt Smith, Rhys Ifans, Steve Toussaint, Eve Best, Milly Alcock
Music: Ramin Djawadi
By Patrick Lynott
Click here to read The Hollywood Insider's CEO Pritan Ambroase's love letter to Cinema, TV and Media. An excerpt from the love letter: The Hollywood Insider's CEO/editor-in-chief Pritan Ambroase affirms, "We have the space and time for all your stories, no matter who/what/where you are. Media/Cinema/TV have a responsibility to better the world and The Hollywood Insider will continue to do so. Talent, diversity and authenticity matter in Cinema/TV, media and storytelling. In fact, I reckon that we should announce "talent-diversity-authenticity-storytelling-Cinema-Oscars-Academy-Awards" as synonyms of each other. We show respect to talent and stories regardless of their skin color, race, gender, sexuality, religion, nationality, etc., thus allowing authenticity into this system just by something as simple as accepting and showing respect to the human species' factual diversity. We become greater just by respecting and appreciating talent in all its shapes, sizes, and forms. Award winners, which includes nominees, must be chosen on the greatness of their talent ALONE.
I am sure I am speaking for a multitude of Cinema lovers all over the world when I speak of the following sentiments that this medium of art has blessed me with. Cinema taught me about our world, at times in English and at times through the beautiful one-inch bar of subtitles. I learned from the stories in the global movies that we are all alike across all borders. Remember that one of the best symbols of many great civilizations and their prosperity has been the art they have left behind. This art can be in the form of paintings, sculptures, architecture, writings, inventions, etc. For our modern society, Cinema happens to be one of them. Cinema is more than just a form of entertainment, it is an integral part of society. I love the world uniting, be it for Cinema, TV, media, art, fashion, sport, etc. Please keep this going full speed."
More Interesting Stories From The Hollywood Insider
– Want GUARANTEED SUCCESS? Remove these ten words from your vocabulary| Transform your life INSTANTLY
– A Tribute to Martin Scorsese: A Complete Analysis of the Life and Career of the Man Who Lives and Breathes Cinema 
– Do you know the hidden messages in 'Call Me By Your Name'? Find out behind the scenes facts in the full commentary and In-depth analysis of the cinematic masterpiece
– A Tribute To The Academy Awards: All Best Actor/Actress Speeches From The Beginning Of Oscars 1929-2019 | From Rami Malek, Leonardo DiCaprio To Denzel Washington, Halle Berry & Beyond | From Olivia Colman, Meryl Streep To Bette Davis & Beyond
– In the 32nd Year Of His Career, Keanu Reeves' Face Continues To Reign After Launching Movies Earning Over $4.3 Billion In Total – "John Wick", "Toy Story 4", "Matrix", And Many More
game of thrones, game of thrones, game of thrones, game of thrones, game of thrones, game of thrones, game of thrones, game of thrones, game of thrones, game of thrones, game of thrones, game of thrones, game of thrones, game of thrones, game of thrones, game of thrones, game of thrones, game of thrones, game of thrones, game of thrones, game of thrones, game of thrones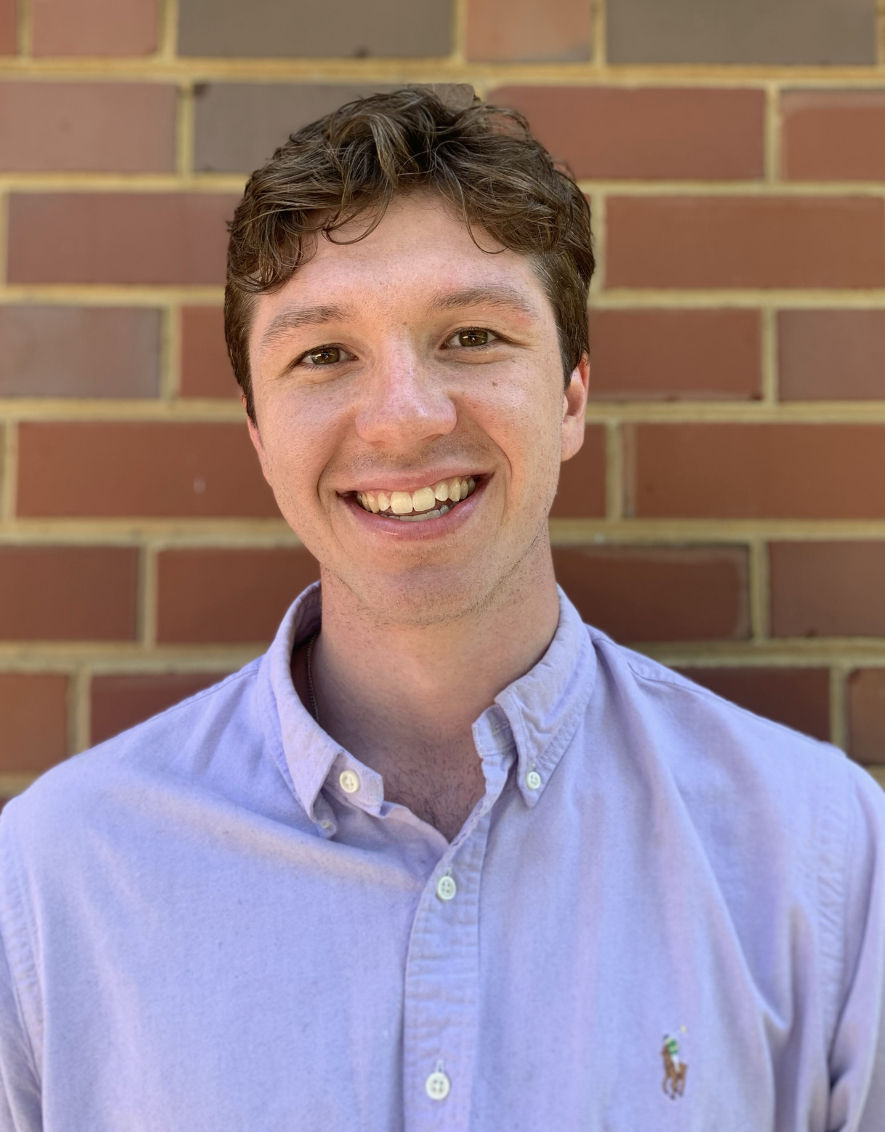 Patrick Lynott is a writer and screenwriter. He cares about Cinema. He cares about meaningful stories. And he cares about preserving and elevating things that people work long and hard on.Despite the incessant barrage of "content" vying for his (and everyone's) attention, he believes it's never been more important to pedestalize labors of real art across from a spectrum of voices. The Hollywood Insider is one of the few networks committed to doing this through substantive coverage of quality entertainment. The future of good Cinema and healthy culture relies on outlets and people willing to champion those values. Here's to that future.