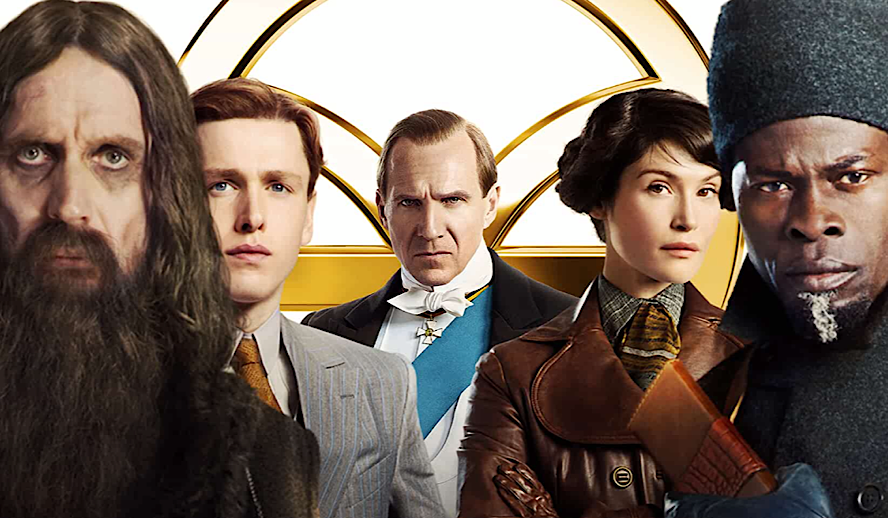 Photo: 'The King's Man'
The World at War is a major theme consistent throughout 'The King's Man', a prequel to the original 'Kingsman: The Secret Service' and 'Kingsman: The Golden Circle' which starred Colin Firth and Taron Egerton. All three films directed by Matthew Vaughn follow the exploits of a secret, underground spy agency dedicated to keeping England and the world at large safe. Like the first two films in the franchise, 'The King's Man' features very fun and intense action sequences for its characters, but unfortunately this time the story and script ultimately leave a lot to be desired. 
Related article: OSCAR-NOMINATED – 'West Side Story' Full Commentary – Rita Moreno, Steven Spielberg, Rachel Zegler
Related article: OSCAR-NOMINATED – EXCLUSIVE: 'Dune' Full Commentary, Reactions, Making Of – Timothee Chalamet, Zendaya, Oscar Isaac
Related article: OSCAR-NOMINATED – 'House of Gucci' Full Commentary & Behind the Scenes – Lady Gaga, Adam Driver, Jared Leto, Al Pacino
Related article: OSCAR-NOMINATED – 'Belfast' Full Commentary & BTS – Jamie Dornan, Caitriona Balfe, Judi Dench
Related article: OSCAR-NOMINATED – 'No Time to Die' Full Commentary, Behind the Scenes & Reactions, Daniel Craig, Rami Malek, Bond
'The King's Man' Premiere & Reactions
Ralph Fiennes, Gemma Arterton, Daniel Bruhl & Bob Iger
'The King's Man' – Strong Performances Leading the Charge
Leading the cast this time around is Ralph Fiennes as Orlando Oxford, a man of nobility in England and a volunteer worker for the Red Cross. Oxford is dedicated to keeping people safe and free from war and conflict, especially his grown son Conrad, played by Harris Dickinson. Fiennes leads the cast with a nice performance as Oxford, a man haunted by his past actions working as a soldier on the behalf of the imperialistic British Empire who now seeks to help those more in need as opposed to killing them. There is a palpable dynamic at play between the two Oxford men, with Fiennes fighting with Dickinson at every turn trying to keep him safe from the emerging war, while Dickinson pleads with his father to let him fight. The two actors do have strong chemistry in their roles and the viewer does feel a genuine connection to both Orlando's desire to keep his son safe and Conrad's desire to join the war movement with the rest of the men his age, even in spite of the tremendously high casualty rate. 
Conrad's dedication and determination are what ultimately inspires Orlando to allow him to join a small organization run by him and his nanny, played by a marvelous Gemma Arterton and his driver, Shola, played by the always scene-stealing and incredible Djimon Hounsou. Orlando creates this group as their own independent spy network to allow them to keep up with the events of the major world players, who are all on the brink of war. Through their network of other maids and servants across the many countries of Europe, they are able to gain intel into inner workings and behind-the-scenes conversations of Rasputin, advisor to Tsar Nicholas in Russia. 
Related article: All Best Actor/Actress Speeches From The Beginning Of Oscars 1929-2019 | Hollywood Insider
Related article: EVOLUTION: Every Henry Cavill Role From 2001 to 2021, All Performances Exceptionally Poignant
Related article: EVOLUTION: Every Chris Evans Role From 1997 to 2020, All Performances Exceptionally Poignant
Related article: 'In the Heights' Full Commentary & Behind the Scenes +  Reactions – Lin Manuel Miranda, John M. Chu
Rhys Ifans lends a very endearing performance to the plot as a fictionalized version of the real-life Russian priest. He leads what is honestly the most compelling 20 minutes of the film when he plays host to Orlando and Conrad in Russia. The events of which culminate in a very cool and prolonged dancing fight sequence. The suspended reality and overall fun and well-choreographed fight is something the previous movies in this franchise did very well. They were lauded and well-received for their impressive action sequences that found a nice way to mesh humor with the very real implications of life or death. This dance fight in 'The King's Man' is impressively acted and choreographed, but it is unfortunate that it takes so long into the plot for it to occur. 
Provoking, Albeit Jumbled Storytelling
'The King's Man' jumps off right before the first World War, when all the powers in Europe are at odds with one another. The script of the film takes real-world historical characters like Rasputin, Archduke Franz Ferdinand, King George, Tsar Nicholas, and Kaiser Wilhelm who all played various roles leading up to and after World War 1 and mixes them in with our fictional 'Kingsman' franchise characters. It is a very fun and compelling concept to take and show the formation of this secret agency as it relates to the events of World War 1 and put the signature 'Kingsman' humor to them, but the story leaves a lot to be desired. 
Related article: Why Queen Elizabeth II Is One Of The Greatest Monarchs | Her Majesty Queen Elizabeth II of United Queendom of Great Britain & Northern Ireland (Video Insight)
Limited Time Offer – FREE Subscription to The Hollywood Insider
Click here to read more on The Hollywood Insider's vision, values and mission statement here – Media has the responsibility to better our world – The Hollywood Insider fully focuses on substance and meaningful entertainment, against gossip and scandal, by combining entertainment, education, and philanthropy.
Related article: #metoo Revolution: Powerful Questions That Need Answers
Related article: FACT-CHECKED Series: Timothee Chalamet and 32 Facts about The Young Superstar
While it is easy to buy into Orlando's mission to hide amongst the shadows and work to rid the world of evil, the plot feels too manic and all over the map at times. There are far too many subplots that start threads and ultimately lead to nowhere in particular. The tone of the film feels all out of whack too often as well, with each scene jumping from surrealist comedy to then wanting us to take the same character we just ridiculed completely seriously and as a truly viable threat.
I think they had a great concept, but I think the viewer would have appreciated a more straightline good guys versus bad guys version of the events of World War 1, featuring these great actors and nailing down the tone when not so focused on introducing more characters and subplots. In all honesty, Rhys Ifans' portrayal of Rasputin was a great and fun villain, and featuring much more of the colorful historical character would have been a nice addition. There is a conspiracy and secret evil agenda plot running throughout that frankly distracts from the performance and what the strength of the story could be. 
Related article: MUST WATCH – The Hollywood Insider's CEO Pritan Ambroase's Love Letter to Black Lives Matter – VIDEO
Subscribe to The Hollywood Insider's YouTube Channel, by clicking here.
Related article: The Hollywood Insider's CEO Pritan Ambroase: "The Importance of Venice Film Festival as the Protector of Cinema"
Related article: The Masters of Cinema Archives: The Hollywood Insider Pays Tribute to 'La Vie En Rose', Exclusive Interview with Director Olivier Dahan
Related article: – Want GUARANTEED SUCCESS? Remove these ten words from your vocabulary| Transform your life INSTANTLY
What's Next For the Franchise?
Vaughn has discussed that he desires to make another film in this same origin timeline with the characters who form the original Kingsman agency and also wants to make more of the modern-day films, on which 'The King's Man' prequel was based. I for one would be a champion of this and would like to see him take another stab at this franchise and universe as it has been built. 
'The King's Man' has a lot of promise and does definitely feature a lot of things to like in regards to performance and the action sequence throughout. I would like to see Vaughn and the team go back to the roots of the original films and dive into the levity and action. They were such a testament and example to his filmmaking prowess and style, that I don't think it will be hard for him to tap back into that ability and nuance.  I think trying to tie in all of the history and conspiracy subplots made 'The King's Man' a little overwhelming as an entry to the franchise, but hopefully, now that the groundwork is laid and established they can come back to flourish again. 
Cast: Ralph Fiennes, Djimon Hounsou, Gemma Arterton, Harris Dickinson
Cinematography: Ben Davis | Editors: Jason Ballantine and Robert Hall
Director: Matthew Vaughn | Written By: Matthew Vaughn and Karl Gajdusek 
Based Upon the Comic Book By: Mark Millar and Dave Gibbons
By Mark Raymond
Click here to read The Hollywood Insider's CEO Pritan Ambroase's love letter to Cinema, TV and Media. An excerpt from the love letter: The Hollywood Insider's CEO/editor-in-chief Pritan Ambroase affirms, "We have the space and time for all your stories, no matter who/what/where you are. Media/Cinema/TV have a responsibility to better the world and The Hollywood Insider will continue to do so. Talent, diversity and authenticity matter in Cinema/TV, media and storytelling. In fact, I reckon that we should announce "talent-diversity-authenticity-storytelling-Cinema-Oscars-Academy-Awards" as synonyms of each other. We show respect to talent and stories regardless of their skin color, race, gender, sexuality, religion, nationality, etc., thus allowing authenticity into this system just by something as simple as accepting and showing respect to the human species' factual diversity. We become greater just by respecting and appreciating talent in all its shapes, sizes, and forms. Award winners, which includes nominees, must be chosen on the greatness of their talent ALONE.
I am sure I am speaking for a multitude of Cinema lovers all over the world when I speak of the following sentiments that this medium of art has blessed me with. Cinema taught me about our world, at times in English and at times through the beautiful one-inch bar of subtitles. I learned from the stories in the global movies that we are all alike across all borders. Remember that one of the best symbols of many great civilizations and their prosperity has been the art they have left behind. This art can be in the form of paintings, sculptures, architecture, writings, inventions, etc. For our modern society, Cinema happens to be one of them. Cinema is more than just a form of entertainment, it is an integral part of society. I love the world uniting, be it for Cinema, TV. media, art, fashion, sport, etc. Please keep this going full speed."
More Interesting Stories From The Hollywood Insider
– Want GUARANTEED SUCCESS? Remove these ten words from your vocabulary| Transform your life INSTANTLY
– A Tribute to Martin Scorsese: A Complete Analysis of the Life and Career of the Man Who Lives and Breathes Cinema 
– Do you know the hidden messages in 'Call Me By Your Name'? Find out behind the scenes facts in the full commentary and In-depth analysis of the cinematic masterpiece
– A Tribute To The Academy Awards: All Best Actor/Actress Speeches From The Beginning Of Oscars 1929-2019 | From Rami Malek, Leonardo DiCaprio To Denzel Washington, Halle Berry & Beyond | From Olivia Colman, Meryl Streep To Bette Davis & Beyond
– In the 32nd Year Of His Career, Keanu Reeves' Face Continues To Reign After Launching Movies Earning Over $4.3 Billion In Total – "John Wick", "Toy Story 4", "Matrix", And Many More
the king's man, the king's man, the king's man, the king's man, the king's man, the king's man, the king's man, the king's man, the king's man, the king's man, the king's man, the king's man, the king's man, the king's man, the king's man, the king's man, the king's man, the king's man, the king's man, the king's man, the king's man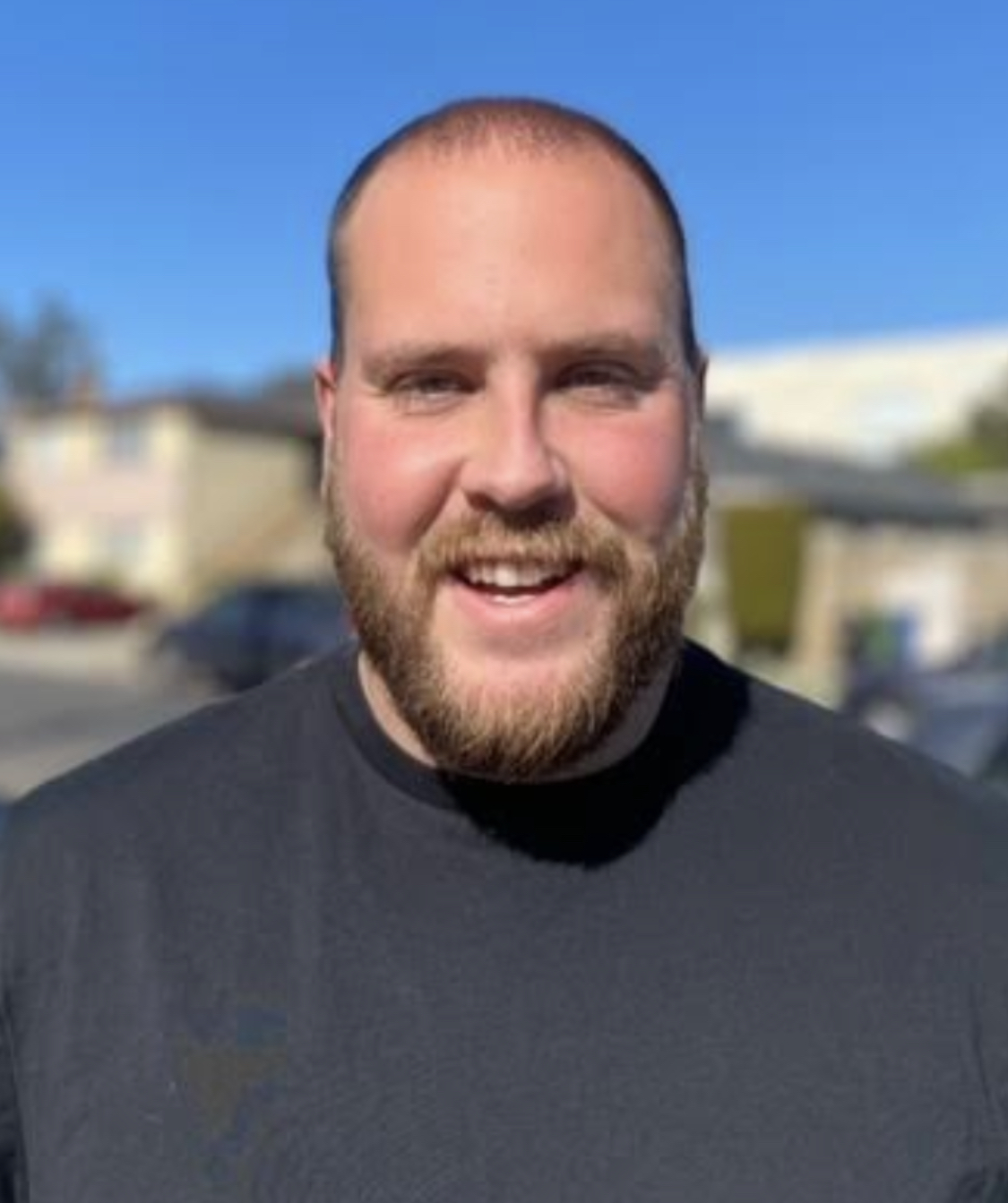 Mark Raymond is a writer and screenwriter who believes himself to be the only person desiring to work in film who originated in New York and currently resides in Los Angeles. Mark was inspired to write from a young age and has always desired to connect and uplift others through his work, as those that motivated him did for him. Mark feels very strongly that the world could use a lot more positivity and optimism, and is therefore very aligned to the mission of The Hollywood Insider to not spread hate or gossip, but instead to build each other up and shine a positive light on anyone bold enough to put their heart and soul into a piece of art. In his writing, Mark aims to use his signature wit to highlight the severity of the more serious and pressing issues of our time, to shine a beacon of light through the darkness. A devoted ally to all, he seeks to inspire and use his platform to give a voice to the voiceless and let his readers know that while everything may not be great right now, one day it can and will be.