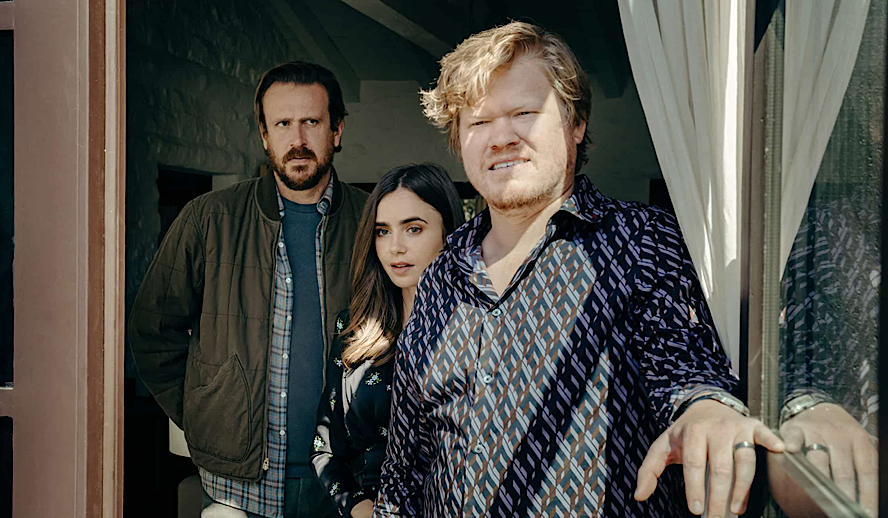 Photo: 'Windfall'
With streaming services like Netflix, HBO Max, Disney+, Peacock, Hulu, Amazon Prime Video, etc., cinephiles such as myself have grown increasingly concerned that the spirit of cinematic movie-viewing will fall by the wayside. The style of storytelling is shifting, and part of the concern is that the experience elicited via going and sitting in a theater, and escaping into another realm, may lose some of its magic, as I sit on my couch or bed and tune in with my remote instead. However, having watched Netflix's latest original film, 'Windfall,' released March 18th, 2022, I feel confident that the essence, that stirring feeling that film lovers like myself feel when the lights dim in a theater, can still be preserved. And I believe that in the end, the deliverance of that artistic manifestation, comes down only to the film, itself – and not just the ritual.
Related article: OSCAR-NOMINATED – EXCLUSIVE: 'Dune' Full Commentary, Reactions, Making Of – Timothee Chalamet, Zendaya, Oscar Isaac
Related article: OSCAR-NOMINATED – 'House of Gucci' Full Commentary & Behind the Scenes – Lady Gaga, Adam Driver, Jared Leto, Al Pacino
Related article: OSCAR-NOMINATED – 'Belfast' Full Commentary & BTS – Jamie Dornan, Caitriona Balfe, Judi Dench
Related article: OSCAR-NOMINATED – 'West Side Story' Full Commentary – Rita Moreno, Steven Spielberg, Rachel Zegler
Related article: OSCAR-NOMINATED – 'No Time to Die' Full Commentary, Behind the Scenes & Reactions, Daniel Craig, Rami Malek, Bond
'Windfall'
Movie theaters are still, however, an intrinsic human experience. That experience has taken many different forms throughout our species' history, paralleling the audiences packed into the Elizabethan playhouse, the Globe Theatre, which all gathered for the common purpose of witnessing Shakespeare's epics. And Shakespeare's plays themselves are representative of the oral traditions that have permeated our cultures for as long as human history.
That being said, we should be careful that movie theaters, and that form of movie-viewing, be preserved. It would be as heartbreaking to lose as when the Globe Theatre, itself tragically burned to the ground. And, it is no news to anyone interested in Hollywood and the film industry, COVID-19 was absolutely crushing to the movie theater community, (and, obviously, so many others) with the industry only still healing from its wounds. Tuning in to see Netflix's 'Windfall,' however, felt like I was sitting down and witnessing a true film, a true work of Cinema. From its opening credits, with shots that slyly foreshadow future tragedies and its stylized font, to its score, masterfully composed by Danny Bensi & Saunder Jurriaans, to its tone and mise-en-scène, to its tight, excellent cast of actors. Everything about this film's style clearly reads and fully sells the experience. 
Related article: All Best Actor/Actress Speeches From The Beginning Of Oscars 1929-2019 | Hollywood Insider
Related article: EVOLUTION: Every Henry Cavill Role From 2001 to 2021, All Performances Exceptionally Poignant
Related article: EVOLUTION: Every Chris Evans Role From 1997 to 2020, All Performances Exceptionally Poignant
Related article: 'In the Heights' Full Commentary & Behind the Scenes +  Reactions – Lin Manuel Miranda, John M. Chu
Jason Segel
As previously mentioned, 'Windfall' is unique in that its cast consists of only three main characters, with only four ever appearing on screen. This allows the film to unfold as a true character study work, exploring – in great depth – the dynamics between three people put in an incredibly stressful environment. And the environment in question is the mountainous, grooved vacation home of an esteemed tech billionaire (played by Jesse Plemons), which has been broken into by a burglar/squatter, played by one, Jason Segel. Segel, most prominently known for his work on 'How I Met Your Mother,' which ran from 2005-2014, is also currently playing basketball coach, Paul Westhead, on the HBO Max series, 'Winning Time: The Rise of the Lakers Dynasty.'
After having played Marshall, such a comedic, light-hearted character on a sitcom as beloved as 'How I Met Your Mother,' Segel found himself in a moment of existential crisis following the show's conclusion. He has said in interviews since that he also felt typecasted to a certain extent, and that working with big-budget studios and executives eventually led to him feeling constrained in an environment that should otherwise feel rich, innovative, and creative. Well, Mr. Segel seems to have broken free from any kind of typecasting model with his performance in 'Windfall.'
Related article: #metoo Revolution: Powerful Questions That Need Answers
Related article: FACT-CHECKED Series: Timothee Chalamet and 32 Facts about The Young Superstar
He now plays a man down on his luck, stated as "having nothing," with the implication that he recently lost his job at some tech corporation, which Jesse Plemons's character has some stock in. Segel spends much of the film holding the other characters at gunpoint, as he carefully calculates how to finesse his way out of this situation, after the owners of the property he has broken into unexpectedly return. He is seen stealing cash, threatening people, and even plays a part in someone's death during the film. For fans of 'How I Met your Mother,' this is quite a departure from the Jason Segel you know.
With this movie primarily unfolding between only three characters, with many dialogue-heavy scenes between them, dissecting social quandaries and dilemmas, the film really reminds me of the nature of the body of work supplied by my fellow film students in art school. Many student works, one of which I am currently a part of, involve a tight, core group of cast members (typically 2-4), with overarching themes permeating the conversations and situations presented within the narrative. Many of these pieces also usually only cover one to two locations, which 'Windfall' also does, taking place entirely on the property of Jesse Plemons's billionaire character.
With this being said, I wonder if this is perhaps what attracted Mr. Segel to participate in this film, to begin with. With his (as he has put it) midlife crisis surrounding his career post-'How I Met Your Mother,' and his desire to reclaim his creative identity, Segel ended up creating, developing, and producing the AMC series, 'Dispatches From Elsewhere,' which premiered in 2020 (offering a welcomed respite to such a horrendous year).
Related article: MUST WATCH – The Hollywood Insider's CEO Pritan Ambroase's Love Letter to Black Lives Matter – VIDEO
Subscribe to The Hollywood Insider's YouTube Channel, by clicking here.
'Dispatches From Elsewhere,' which was also partially written by Segel, who also stars alongside Sally Field, André 3000, Richard E. Grant, and Eve Lindley, is a wonderfully wacky, magical, whimsical, absurdist, escapist, incredibly metaseries that takes place in and was filmed on-location in my city of Philadelphia. Fun fact: some episodes were actually shot on my school's campus. The show served (both narratively and otherwise) as a return to Segel to what he truly loved about show business and the industry, the artistic expression, and creativity, which 'Dispatches From Elsewhere' is very much about. Perhaps after this reclamation, Segel was drawn back to the grounded, creatively-fertile style of filmmaking, reminiscent to that of the film scholars and students around me. 
Jesse Plemons 
Fans of the hit crime drama, 'Breaking Bad,' starring Bryan Cranston and Aaron Paul, will no doubt remember the iconic brow of Jesse Plemons. Plemons was a primary antagonist of the series's final season from 2012-2013, playing cold-blooded psychopath, Todd. While his character in 'Windfall' is certainly not as ruthless as his Todd counterpart, he is still no doubt psychopathic. Plemons delivers a nuanced performance of a greasy tech billionaire with a victim complex despite being incredibly successful and directly responsible for people losing their jobs in swaths. Perhaps the most disturbing aspect of this portrayal, is the way in which this character, credited as CEO, rationalizes his behavior to those around him, such as Segel's character and his character's own wife, Lily Collins, and his seeming lack of value towards human life and empathy to those that are not him.
Related article: Why Queen Elizabeth II Is One Of The Greatest Monarchs | Her Majesty Queen Elizabeth II of United Queendom of Great Britain & Northern Ireland (Video Insight)
Limited Time Offer – FREE Subscription to The Hollywood Insider
Click here to read more on The Hollywood Insider's vision, values and mission statement here – Media has the responsibility to better our world – The Hollywood Insider fully focuses on substance and meaningful entertainment, against gossip and scandal, by combining entertainment, education, and philanthropy.
Plemons also carries such a presence on screen, easily making him the most intimidating and antagonizing force, despite him not being the one carrying the gun. Presented with the home intruder, hostage scenario which this film explores, Plemons character does serve as the general audience's representative, seeming to be the only one reasonably responding to the threat of a stranger breaking into one's house. 
Lily Collins
Lily Collins first gained widespread notoriety from her part in the 2019 Ted Bundy film, 'Extremely Wicked, Shockingly Evil and Vile,' in which she starred alongside Zac Efron. Lily played Liz, a single mother who becomes the object of desire for one serial killer, Ted Bundy. The character, Liz, is based on Elizabeth Kloepfer, the real-life, longtime girlfriend and romantic partner of one of the most infamous American serial killers of all time. Collins's performance was held to much critical acclaim, succeeding in avoiding the trap of playing just another feminine object of a killer's voyeuristic desire, a trope so commonly perpetuated by slasher films.
Related article: The Hollywood Insider's CEO Pritan Ambroase: "The Importance of Venice Film Festival as the Protector of Cinema"
Related article: The Masters of Cinema Archives: The Hollywood Insider Pays Tribute to 'La Vie En Rose', Exclusive Interview with Director Olivier Dahan
Related article: – Want GUARANTEED SUCCESS? Remove these ten words from your vocabulary| Transform your life INSTANTLY
Instead, she was captivating and compelling in her nuances and commanded power in any scene she was in, contending with a household celebrity name like Zac Efron. In this film, however, Collins gets to take on a much darker, more mysterious persona, exploring and intensifying that same captivation she employed in 'Extremely Wicked, Shockingly Evil and Vile,' while adding shades and layers of mystery to a character that otherwise seems harmless but gives the viewer a sense of dread and uneasiness, that ultimately pays off in the film's final act. Lily Collins quite literally serves as the explosive finale to this Netflix original, expertly subverting her male co-stars and their characters, and stealing the show. 'Windfall' is currently streaming on Netflix at #5 out of their biggest top 10 trending releases, as of the writing of this article on March 20th, 2022.
Cast: Jesse Plemons, Jason Segel, Lily Collins, Omar Leyva
Crew: 
Director – Charlie McDowell
Producer – Rick Covert, Justin Lader, Elika Portnoy, Andrew Kevin Walker
Editor – David Marks
Writer – Justin Lader & Andrew Kevin Walker
By Connor Garvin
Click here to read The Hollywood Insider's CEO Pritan Ambroase's love letter to Cinema, TV and Media. An excerpt from the love letter: The Hollywood Insider's CEO/editor-in-chief Pritan Ambroase affirms, "We have the space and time for all your stories, no matter who/what/where you are. Media/Cinema/TV have a responsibility to better the world and The Hollywood Insider will continue to do so. Talent, diversity and authenticity matter in Cinema/TV, media and storytelling. In fact, I reckon that we should announce "talent-diversity-authenticity-storytelling-Cinema-Oscars-Academy-Awards" as synonyms of each other. We show respect to talent and stories regardless of their skin color, race, gender, sexuality, religion, nationality, etc., thus allowing authenticity into this system just by something as simple as accepting and showing respect to the human species' factual diversity. We become greater just by respecting and appreciating talent in all its shapes, sizes, and forms. Award winners, which includes nominees, must be chosen on the greatness of their talent ALONE.
I am sure I am speaking for a multitude of Cinema lovers all over the world when I speak of the following sentiments that this medium of art has blessed me with. Cinema taught me about our world, at times in English and at times through the beautiful one-inch bar of subtitles. I learned from the stories in the global movies that we are all alike across all borders. Remember that one of the best symbols of many great civilizations and their prosperity has been the art they have left behind. This art can be in the form of paintings, sculptures, architecture, writings, inventions, etc. For our modern society, Cinema happens to be one of them. Cinema is more than just a form of entertainment, it is an integral part of society. I love the world uniting, be it for Cinema, TV. media, art, fashion, sport, etc. Please keep this going full speed."
More Interesting Stories From The Hollywood Insider
– Want GUARANTEED SUCCESS? Remove these ten words from your vocabulary| Transform your life INSTANTLY
– A Tribute to Martin Scorsese: A Complete Analysis of the Life and Career of the Man Who Lives and Breathes Cinema 
– Do you know the hidden messages in 'Call Me By Your Name'? Find out behind the scenes facts in the full commentary and In-depth analysis of the cinematic masterpiece
– A Tribute To The Academy Awards: All Best Actor/Actress Speeches From The Beginning Of Oscars 1929-2019 | From Rami Malek, Leonardo DiCaprio To Denzel Washington, Halle Berry & Beyond | From Olivia Colman, Meryl Streep To Bette Davis & Beyond
– In the 32nd Year Of His Career, Keanu Reeves' Face Continues To Reign After Launching Movies Earning Over $4.3 Billion In Total – "John Wick", "Toy Story 4", "Matrix", And Many More
windfall, windfall, windfall, windfall, windfall, windfall, windfall, windfall, windfall, windfall, windfall, windfall, windfall, windfall, windfall, windfall, windfall, windfall, windfall, windfall, windfall, windfall, windfall, windfall, windfall, windfall, windfall, windfall, windfall, windfall, windfall, windfall, windfall, windfall, windfall, windfall, windfall, windfall, windfall, windfall, windfall, windfall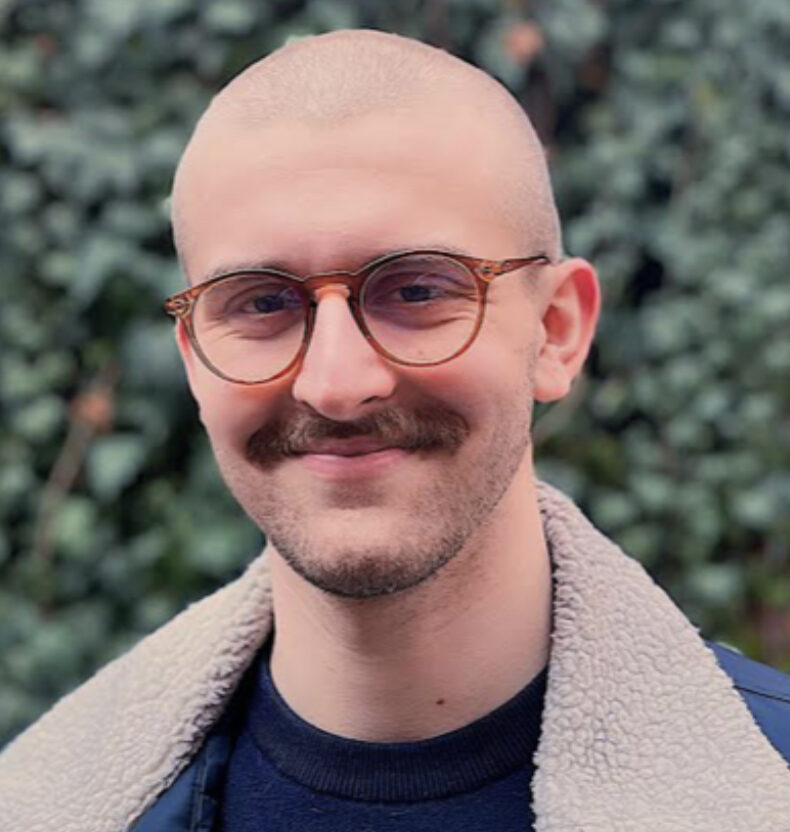 Connor Garvin has been a writer for as long as he can remember. Writing has enabled him to distill the thoughts within his own head, as well as allowed him to have those same thoughts heard. Connor is a screenwriter, and filmmaker more generally, with a focus on television. He also believes that real change only occurs if everyone is heard, and is therefore a proud champion of the arts, and a kindred spirit to The Hollywood Insider and its values.